What is it like to be a Change Agent in the Retail Industry?
Meet Charlotte Journo-Baur, Founder and CEO of Wishibam, a company that is revolutionizing the retail industry. Let us explore the cost of being a retail visionary.
With a correct goal, anything is achievable
Charlotte's time working at a consulting firm was that eye-opening moment to the possibility of combining retail and E-commerce.
"I felt it would be quite difficult for a retailer to integrate an omnichannel experience into their retail store. When I founded Wishibam, there was already a lot of software out there that allowed shops to adopt E-commerce. However, it was extremely difficult for merchants to develop an E-commerce solution that was both compatible with their present company and easy to deploy".

That is the crucial thing to remember. This is not a story about numbers and money. It is all about individuals, their lives, and their enterprises.
Retail Revolution
Let us agree with Charlotte in that rethinking E-commerce does not mean launching a brand-new business, but rather using different and multiple techniques to grow an existing one. This combination will aid in the development of more appropriate growth strategies.
"By implementing an omnichannel strategy, you will get the best of both worlds. It's difficult to find your business if you're merely an E-commerce platform that doesn't employ Google advertisements, Facebook ads, and so on. In fact, if you're a retailer, you have natural traffic all day. And so, this natural traffic is valuable".
The core of the issue was the price, software, and people. All of these things are manageable on their own, but integrating them presents a significant challenge. You don't want to miss out on any of the benefits.
"It will be impossible to make it work if you have a complicated set of tools, since it will be very pricey. You will have to train a large number of individuals, and because people in this industry move quickly, things change rapidly. You will also have to deal with fresh twists and turns, as well as a new team".
Business digitalization without restrictions
"We didn't want to create a shared marketplace in which brands had to design their own software. We intended to create a marketplace where brands could be found easily, a straightforward idea. Our main objective was to create a digital mirror of physical places".
Charlotte tells how providing your market with the maximum is not always the most profitable. When you are focused on generating the bare minimum, you will please more customers and you are on a sure track to building a "game-changing" company.
She tells how this approach provides opportunities and motivation for businesses to take risks in the absence of stringent laws and specified requirements.
Charlotte explained that the decision to digitize your business may lead to a significant profit. They noted a 30% boost in sales performance at the start of the journey.
Such a strong financial result prompted new improvements that were required to assist shops in managing a huge volume of orders. And it was at this point when Wishibam proved their strong expertise once again.
"We developed an order management system that is simple to use for salespeople. It allows us to manage new orders not from the E-commerce platform, but from their stores. It also helps us manage them more efficiently because salespeople must take care of customers who visit their stores. As a result, we later developed another management system that was integrated into delivery partners who were ready to come into the store and take care of the delivery".
"The last but not least module that we've developed is the data management system, which allows our clients to fully understand what was sold, where it was sold to, and when it will be out of stock, as well as if the pricing is reasonable or not".
Providing such a data system is equivalent to conducting sales analytical study and evaluating strengths, weaknesses, opportunities, and threats.
No limitations: more simple than you think
Wishibam promises to find a solution to any complicated problem. As a result, retailers with only a spreadsheet of their products can now link their shops to E-commerce. Charlotte told us about the tool they developed.
"It's a mobile application that works with a barcode scanner. When you scan the barcode, you will immediately find the description and images that are associated with the barcode reference. As a result, it facilitates the digitization of small independent stores".
The A Team and a work marriage
Charlotte describes how lucky she was to find her Cofounder at a time when she was feeling lonely, and how it was a game changer for her and the company. She does, however, discuss the difficulties that come with being a co-founder.
"It's difficult since it's akin to getting married. You will need to share the same vision and be there for each other when someone is feeling down. You have to help each other and push each other to grow with the company. On the other hand, having wonderful people around you is invaluable. The same is true for having the ideal CTO or COO. Your management is the foundation of your firm, and the impact and passion to build your product trickles down to the entire company".
To be competitive in the market, you must have a competent workforce. However, simply finding well-trained personnel is not enough. You must create an environment in which employees clearly understand the goal and value of their work. This message was very apparent in Wishibam, which aided Charlotte in forming such a solid team and selecting the appropriate person for the CTO position.
"I taught him the concept of harmonizing both environments and creating something profitable for a retailer while also having a social and economic impact on the industry".
Companies that believe money is the most important factor to success are yet to understand how the startup world works. People, their desire, and the opportunity to grow are always at the heart of successful companies. There is no way they can fail you if you give them the tools they need and a clear direction. It's very similar to what the Pareto rule teaches us.
Retail-Driven Technologies
"In two different modules, we apply machine learning. The first allows us to quickly obtain product feed from brands without requesting any specific development. We also use machine learning in end-customer management, which means we can try to predict what, when, and where customers will buy. The objective is to connect the customer's desire to what the retailers provide and compel them to buy straight from the stores".
Standout amid the crowd
Charlotte tells how, when you're developing a firm, it's critical to understand not only your competitors who succeed, but also your competitors who failed. If this idea or project already exists, ask yourself where it is, if it is working, and take the time to truly research the market, the competition, and what has already been accomplished.
"If you build something that is exactly the same as an existing thing, you will not bring any value to the market; instead, you must find your own worth, which is critical".
Discover More Captivating Success Stories: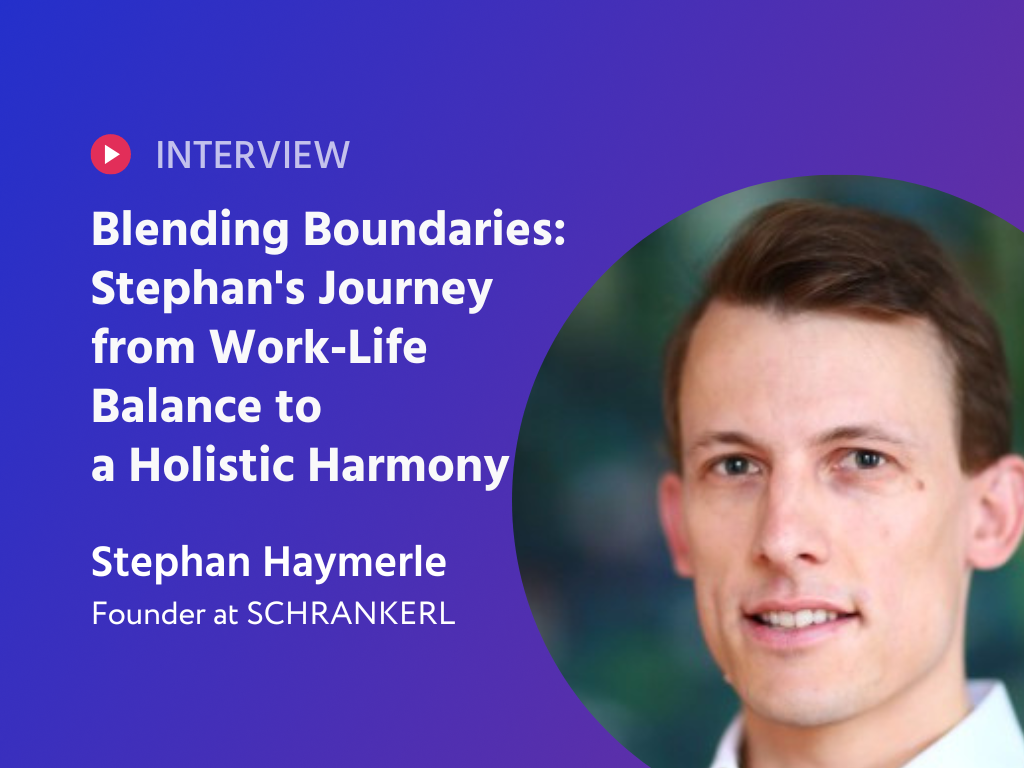 Work-Life Harmony & Diverse Teams: Unlocking Success with Entrepreneur Stephan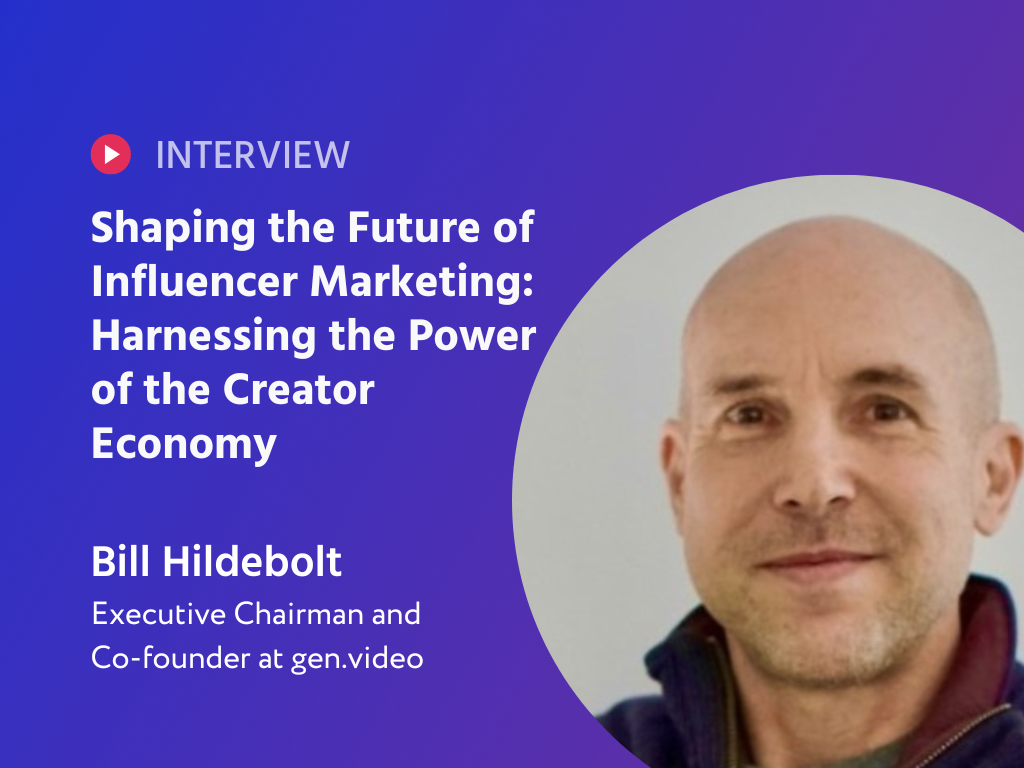 Jen Videos' Vision for the Future: Creator Economy & Power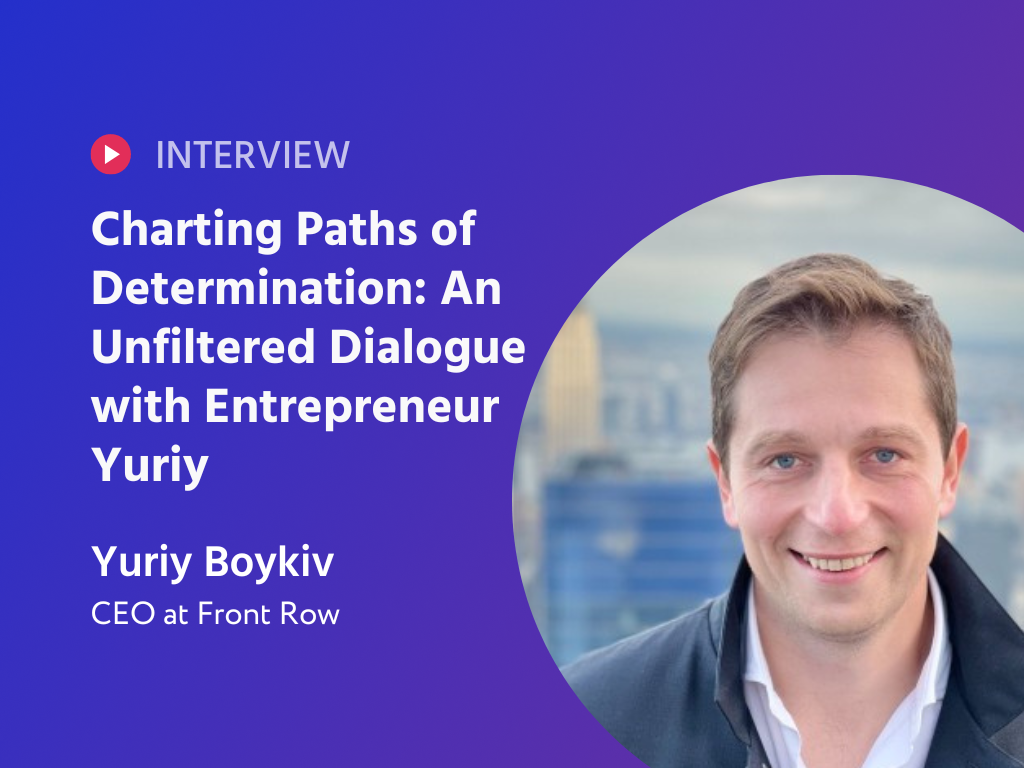 Yuriy's Journey: Balancing Determination, Delegation, and Global Impact