A Defining Moment in Financial Technology
Momnt is an Atlanta-based fintech company that provides tailored loan offers based on individual borrower's financial profiles. Their mission is to help people access more affordable and sustainable loan options to help make their dreams a reality.
The fintech revolution has been making its mark on financial institutions around the world. This digital transformation of the banking industry has led to a unique approach to customer finance and lending solutions. Customers can access digital loan tools in order to request loans, apply for credit cards, and receive funds instantly. This quick approval process is often highly appealing to customers and can provide an alternative to traditional banking services. Now, fintech companies are providing customers with new options for borrowing money and managing their finances. 
Momnt is an Atlanta-based financial technology company providing innovative solutions to customers across the United States. The company employs ML/AI algorithms to create real-time loan offers customized to each individual borrower. Momnt is committed to complying with applicable regulations and strives to ensure consumers a stress-free experience when considering loan proposals. Barclay Keith, the co-founder and CEO of Momnt, is on a mission to change the financial landscape and lay the groundwork for a new generation of lending solutions.
Building Blocks of a Business
Having a good work ethic and utilizing it to its full capacity can be an invaluable asset that helps individuals on the road to enlightenment. If you are seen as someone who persists with diligence, that can often be enough to open doors and create opportunities. It should also be appreciated that hard work can lay the foundations for future success. Barclay experienced this first-hand, as his interest in coding paid dividends later in life.
"A little over 10 years ago, I started writing code and advanced from there. I think being able to code as a founder, even at a rudimentary level, is extremely important. It's like anything else—you have to commit time and effort. You really are able to pick it up aggressively once you're doing it on the job. There are so many resources available to help you. It takes years sometimes to get those initial building blocks, but once you have them, the long-term payoff is substantial."
"What we build is infrastructure for embedded financial services, such as real-time lending and payments. We can offer our customers the right financial services in their moment of need. We weave financial services into a seamless transaction, where the consumer never actually sees us. There was a natural need to rethink how the value alignment of financial services flowed. We were in a good position to do that, given our industry experience and how we have been watching it evolve over time."
The Time of Your Life
The modern workplace is a difficult place to navigate; with ever increasing demands on our time, the balance between work and life is a challenge to keep in check. On one hand, work is important and provides us with a sense of pride in our accomplishments. On the other hand, family life is vital to life satisfaction and strengthens the roots of society. As individuals, we should make a conscious effort to ensure we value the quality time spent with family. 
"Being an entrepreneur is time consuming to say the least. It can consume a whole person. You have to balance that with the other important things like family and friends. It's very easy to get stuck in a time hole and lose track of things. As a founder, you've got to put in the time, but you also need to slow down occasionally for balance. Burnout is very real. Among founders, burnout is a horrible thing that can destroy all of your progress, motivation, and ability to move forward. That's really the worst-case scenario for an entrepreneur."
Rewarding Company Culture
 Good bosses know that treating their employees well is essential to having a fulfilling, productive, and happy workplace. The behavior of a boss towards their employees is indicative of how the employees will feel in their working environment and the attitudes they will bring to their roles. In terms of productivity, solid employment conditions create a sense of camaraderie and collaboration among the team, which encourages them to work together towards shared goals. A positive work atmosphere is paramount for building a dynamic and prosperous business.
"Our culture starts with the whole founding team and flows out. It's very important that we take care of our people. We make sure that everyone is compensated well, along with good benefits and health care. They have all the pieces they need to succeed. We received two awards for best workplace this year so far. Those, for us, are our biggest points of pride. It's validation. What you have to do is find people you can really work with."
A Digital Dollar and a Dream
The future of fintech is expected to be firmly embedded into banking, stores, and all aspects of transactions. AI, which can quickly analyze immense amounts of data and accurately predict customer needs, also has vast potential as a tool for a truly personalized and secure experience. In the future, fintech can provide customers with personalized services and make banking more accessible for every individual.
"If you look at the last 20 years, we've had more innovation in finance than humanity has had in the last 2000 years. That's kind of amazing. All this change has come about very quickly. I think over the next decade, you're going to see financial services become more seamless. We went from physical money, to checks, and then to a plastic card. Now, you just tap your phone. In 10 years, are you even going to be tapping your phone at that point? We've seen a huge amount of development just in the last decade. I think it's an exciting time to be in fintech."
Allocating Your Energy
 There are a variety of challenges that an entrepreneur must face and conquer in order to turn a dream into financial reality. The ability to handle these difficulties is a major determinant of success or failure in the sphere of entrepreneurship. In Barclay's opinion, the challenge of juggling various tasks is one of the primary areas where entrepreneurs can fall short.
"The reality is an entrepreneur could work 24 hours a day for the next year and they still wouldn't be finished. Don't think you're going to get everything finished in a day. Get a good cadence and pace. Get into a good routine covering all the pieces of business that you're responsible for. If you have a co-founder, ensure that you know who is responsible for which task. There needs to be a very clear delineation of what the responsibilities are."
Discover More Captivating Success Stories: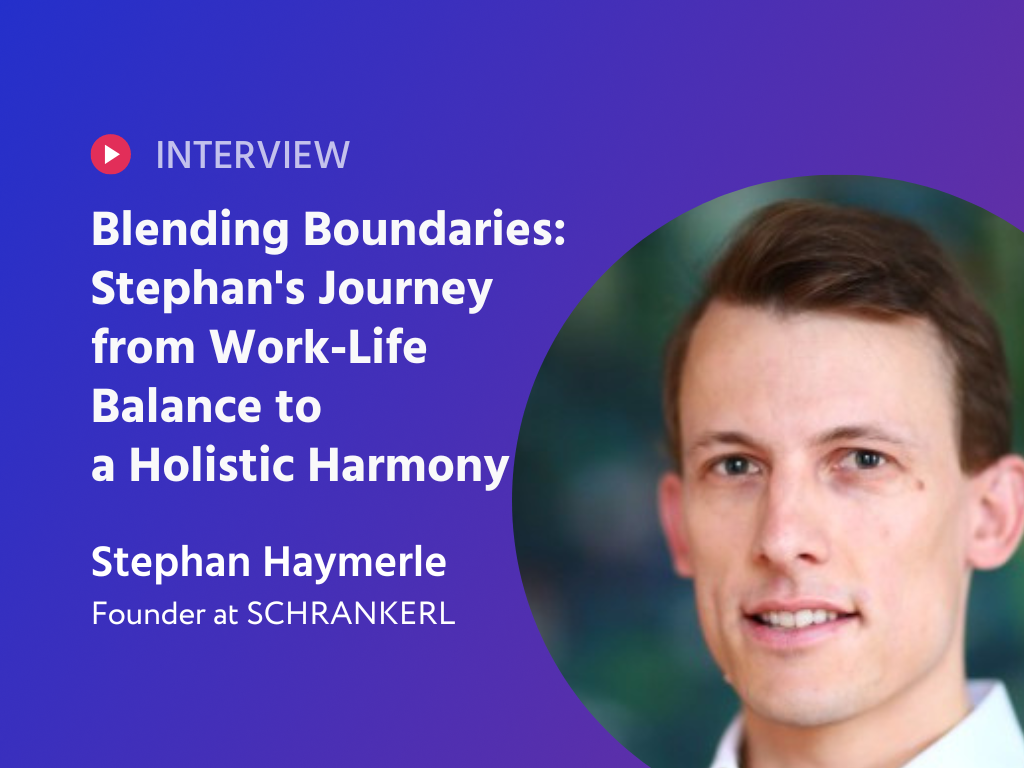 Work-Life Harmony & Diverse Teams: Unlocking Success with Entrepreneur Stephan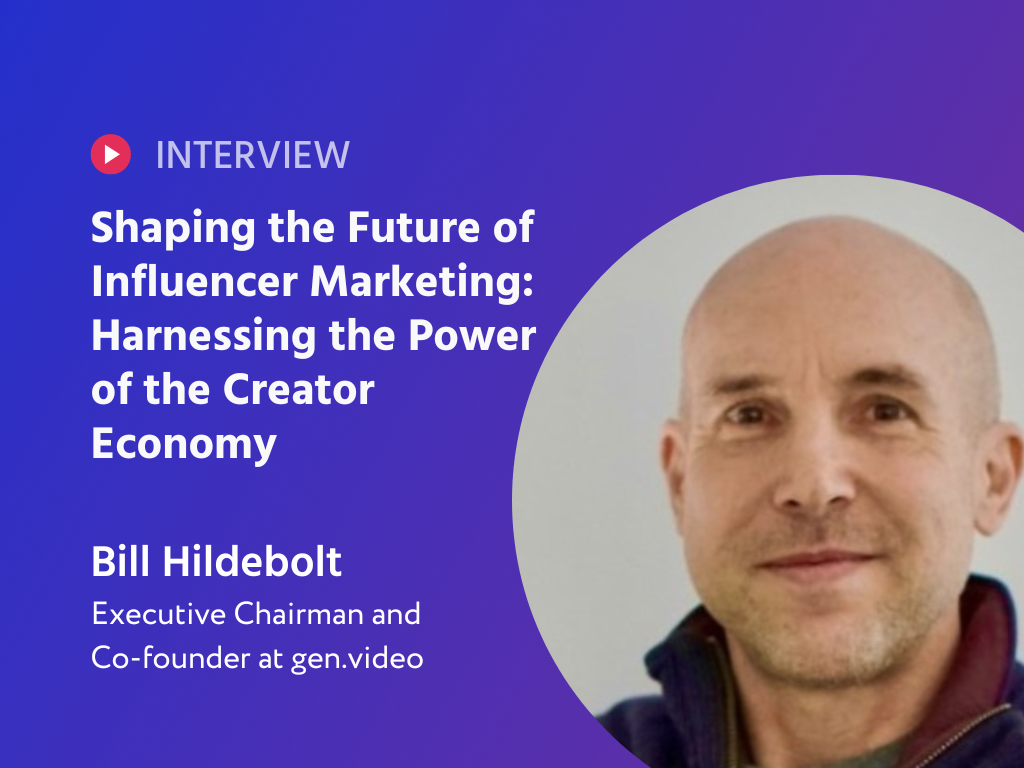 Jen Videos' Vision for the Future: Creator Economy & Power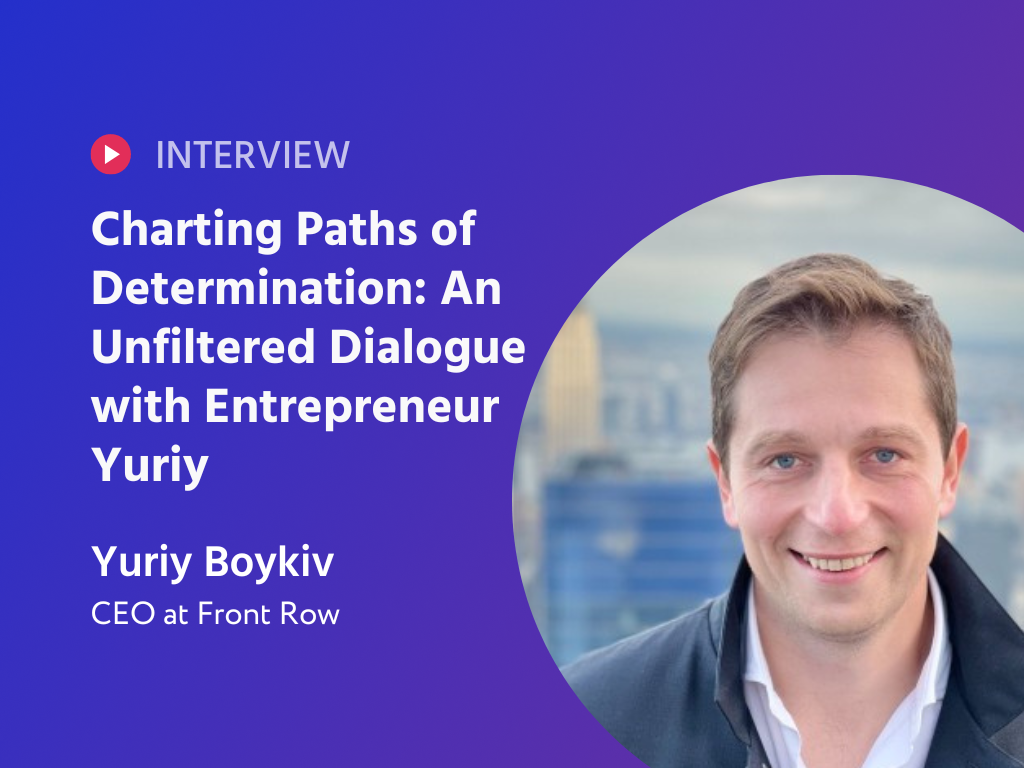 Yuriy's Journey: Balancing Determination, Delegation, and Global Impact