Riding the Entrepreneurial Roller Coaster: Rosemarie's Insightful Journey of Growth, Change, and Collective Success
Rollercoaster Ride to Success: Rosemarie's Unfiltered Entrepreneurial Journey
We welcome Rosemarie Diegnan, a woman who has transformed her career from law to tech and now stands as the Chief Product and Customer Officer and Co-founder at Wazoku. She shares the fascinating journey of her transition, an adventurous tale that saw her navigate from legal terrains to product management – a shift inspired by her passion for finding solutions to problems.
Rosemarie speaks to us about her undying drive for understanding the underlying problem before jumping to solutions, a mantra that she's carried through her life and work. She also shares insights on her work at Wazoku, an enterprise solution provider for idea management and open innovation. At Wazoku, they believe in the power of everyday innovation and that everyone in an organization, regardless of their position, can significantly impact its trajectory.
Rosemarie Diegnan's story is one of transformation, ingenuity, and a relentless drive to make a difference. We invite you to join us in this interview, where you'll not only discover more about Wazoku but also learn about Rosemarie's inspirational journey from the courtroom to the boardroom, and how she's impacting the world through her innovative mindset.
From Legal Eagle to Tech Titan: Rosemarie Dignan's Inspiring Journey of Transformation
Rosemarie Dignan, a former lawyer turned product leader and chief product and customer officer at Wazoku, charts her thrilling career pivot. Her transition from the legal world to tech was anything but typical. In a candid conversation, Rosemarie reflected on the unconventional route that led her from practicing law in the U.S to stepping into the field of product management. She was keen to avoid the technical world, opting for a non-tech role after leaving law. Yet, it wasn't long before the allure of a product management position at an HR software company proved irresistible.
Rosemarie's first day on the job was a true baptism by fire. She found herself the sole product manager with little notion of her role. Yet, she swiftly adapted, drawing on her legal expertise and newfound passion for problem-solving. As Rosemarie tells it, "I find it really fascinating to understand a problem and then come up with solutions for that problem." This ethos became the foundation for her thriving career in product development.
Her problem-solving mentality, which she charmingly refers to as her "life motor," continues to drive her success at Wazoku. In one particularly noteworthy incident, Rosemarie recounts how the company, following her ethos of welcoming all ideas, was able to solve a problem using an employee's innovative suggestion. This highlighted the power of her belief that "all ideas, no matter how big or small, can have a really significant impact on an organization." Under her leadership, Wazoku strives to foster a culture where everyone's ideas are valued and heard, leading to tangible improvements for the company.
Igniting Innovation: Rosemarie Explores the Power of Ideas and Embracing Fearlessness
In the realm of innovation, Rosemarie is a force to be reckoned with. With passion radiating from her words, she emphasizes the transformative power of ideas. The first step, she reveals, is to imbue individuals with a sense of their own value, fostering a culture where everyone feels encouraged to contribute. The result, she notes, is a shift in perception; individuals start to see their thoughts and ideas as integral components of the innovation process. Rosemarie highlights, "When you start to have people see that their voice matters, their ideas matter, and they can make a difference, that's what excites me."
Rosemarie then delves into a crucial aspect of fostering innovation – breaking the barriers of self-doubt. She vividly describes the paralyzing effect of our inner critic, especially when it comes to giving our ideas a chance to materialize. Her mantra? "Don't self-edit." She insists on the importance of externalizing our thoughts and ideas, underscoring that silence and self-censorship lead nowhere. In her own words, "If you don't talk about it and you don't get other people to feed back on it, it won't happen."
Building on this philosophy, Rosemarie talks about the necessity of disentangling our ideas from our identity. This detachment, she believes, helps innovators handle the rejection or redirection of ideas without taking it personally. Rosemarie makes it clear: "They're not even saying necessarily that your idea is bad. They're just saying it may not be the right thing for us right now." She encourages embracing feedback and adapting ideas as part of the journey towards successful innovation. After all, she points out, "Collectively we achieve as opposed to 'I've got to get it right.'" Rosemarie's passion for the power of ideas, as well as her tangible strategies for fostering them, serve as an inspirational blueprint for innovators everywhere.
Balancing Passion with Pragmatism: The Art of Entrepreneurship with Rosemarie
Speaking candidly, Rosemarie painted a picture of entrepreneurship that is all too often left out of the glitz and glamour narratives. It's a constant balancing act, she confided, full of ruthless prioritization and hard choices. "It's having to say no to things that excite you, at least for the moment," she divulged, a hint of wistfulness coloring her tone. Her entrepreneurial journey isn't about rushing headlong into shiny new ventures, but about carefully evaluating the underlying infrastructure that often remains invisible to the observer's eye.
Yet, as challenging as the path may be, the rewards are plentiful and deeply personal. Rosemarie reflected on the longevity of her venture and the team that's been by her side. She spoke with palpable warmth about her team members, many of whom have been on the journey with her for almost a decade. But even as she celebrated the successes within her own company, she expressed joy for those who've grown under her leadership and moved on to carve their own paths in the entrepreneurial landscape.
The driving force behind Rosemarie's company is an unwavering commitment to innovation, a factor she credits for the company's survival and success. Harnessing the collective wisdom and innovative prowess of her team is crucial to this. Rosemarie illustrated a culture where everyone in the business has a voice and an opportunity to contribute to the continuous evolution of their products and services. Be it disruptive breakthroughs or incremental improvements, all forms of innovation find a home in Rosemarie's vision of entrepreneurship.
Lessons from the Leadership Labyrinth: Rosemarie's Rollercoaster Journey of Entrepreneurship
One would expect an entrepreneur to have a gamut of descriptions for their journey, but Rosemarie encapsulates hers with just two words – roller coaster. As Rosemarie candidly shares, her path has been nothing short of a thrilling ride, filled with the soaring highs of success and the sinking lows of difficult decisions.
Rosemarie's narrative captures the essence of a leader's trials, especially the heart-wrenching instances of bidding farewell to a team member. She stresses that as a business scales, its needs evolve and necessitate certain changes. "In the early stages, you need generalists willing to dig in. As you grow, you need more specialists, and not everyone adjusts well to that shift," she explains. This constant need for adaptation, coupled with the need to maintain the business's essence, often leads to tough calls.
However, the tenacity that Rosemarie exemplifies is not just about surviving the roller coaster ride, but about creating a culture of collective responsibility and learning within the organization. "We succeed as a team, not as individuals. We rely on everybody being active and engaged," she asserts. It's this ethos that keeps her team united through the tumultuous ups and downs.
Discover More Captivating Success Stories: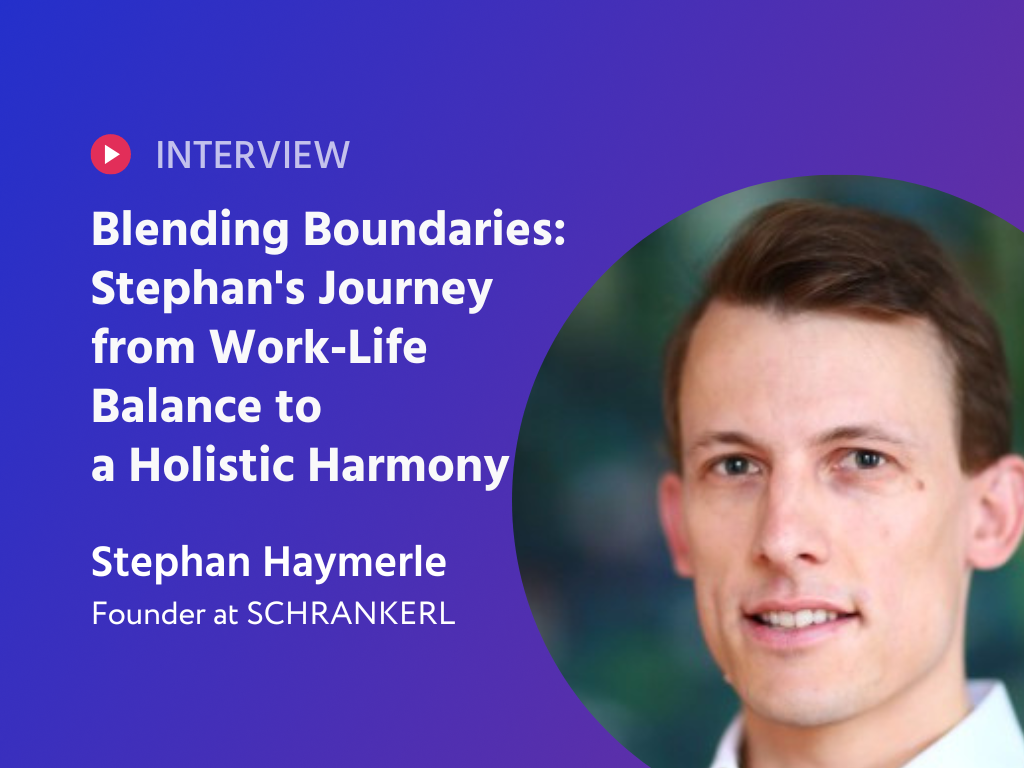 Work-Life Harmony & Diverse Teams: Unlocking Success with Entrepreneur Stephan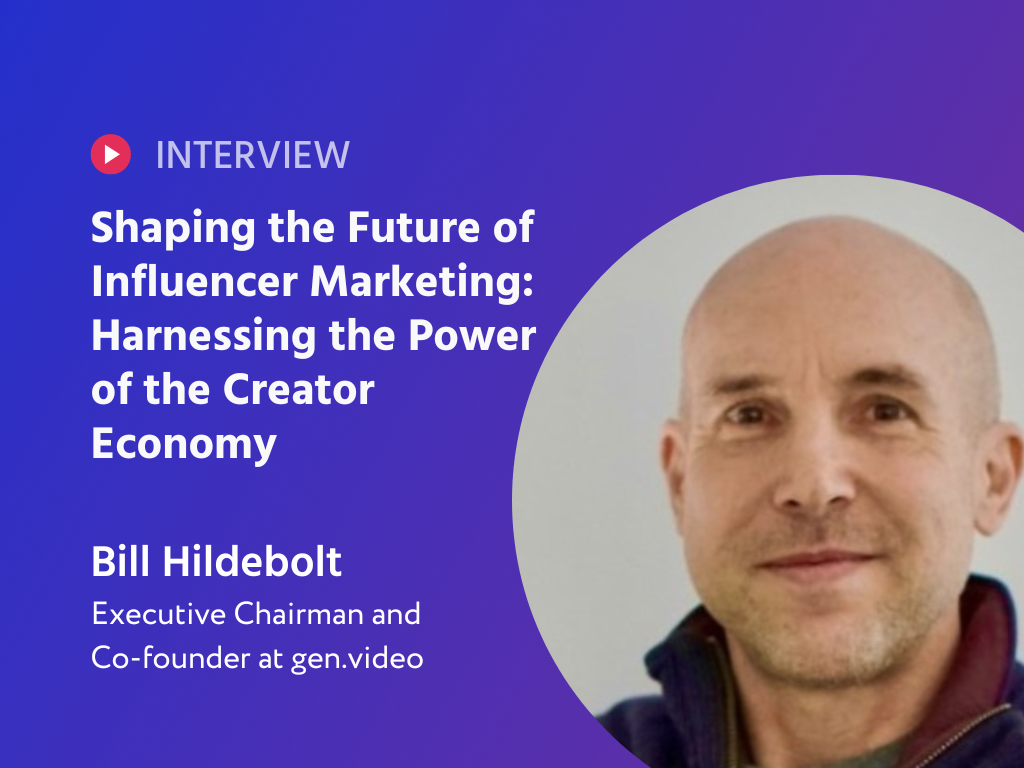 Jen Videos' Vision for the Future: Creator Economy & Power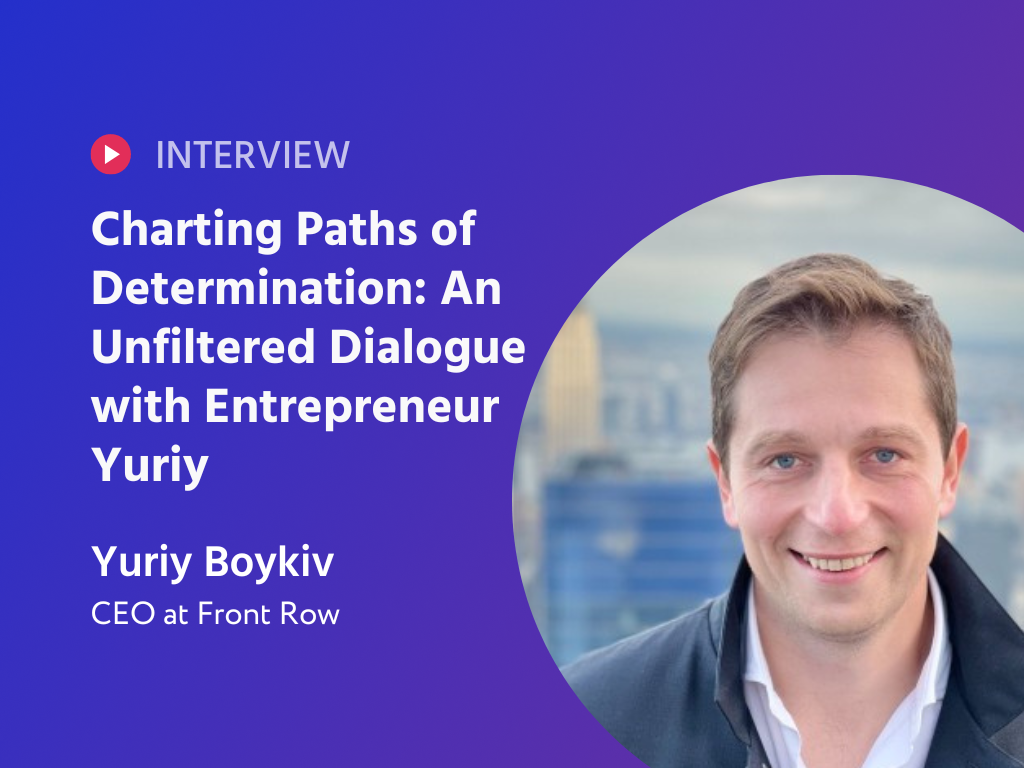 Yuriy's Journey: Balancing Determination, Delegation, and Global Impact