Shattering Ceilings and Shaping Futures: Karina's Unconventional Journey to Tech Startup Success
Breaking Boundaries in Tech: Karina Martins' Unconventional Journey to Defy Stereotypes
In this riveting interview, we get an insightful look into the journey and mind of Karina Martins da Costa, a woman who wears many hats in the tech world. She's a force to be reckoned with, having not only co-founded LynQ Technologies, but also having invested in over a hundred other companies.
Her illustrious career, marked by dogged persistence and visionary thinking, takes center stage as she delves into her experiences and the evolution of her role in the tech industry. With a particular focus on enabling entrepreneurs and engineers to build groundbreaking technologies, Karina talks about her origins, her drive, and the changes she's undergone since her first venture at age 22.
If you're seeking inspiration, wisdom, or simply a peek into the mind of a tech powerhouse, this conversation promises to be an enriching one. Join us as we explore the professional life and personal insights of Karina Martins da Costa, a leading figure in the realm of tech entrepreneurship.
Breaking Barriers: How Karina Costa Paved the Way for Innovation and Entrepreneurship
Karina Costa, Co-founder and President of Lynq, sat down with us to reflect on her journey from an impatient, audacious twenty-two-year-old breaking through entrepreneurial walls in Lisbon to a more polished, determined leader making waves in the tech industry in the US. Karina remembers being restless, hungry for change and eager to create. That fire hasn't died down; it's just cloaked in layers of wisdom and experience. Costa shared, "You often are breaking things that exist because you're creating new ones. It does require vision, impatience, and persistence to go through things and reinvent."
The moment that sparked Karina's entrepreneurial spirit was when she was a business school student feeling like an outlier. She found herself in a corporate environment that didn't resonate with her ambitions or her mindset. Rather than conform, Karina broke the mold. She felt a pull towards building something new, particularly in robotics and hardware – tangible technologies that you could see and touch. Costa confesses that her jump into entrepreneurship wasn't so much about carving out a career for herself, but about her passion for creating something innovative.
What started as Karina's drive to break through the traditional corporate world led to her co-founding one of Portugal's first entrepreneurship clubs and venture capital firms. Today, Lisbon is a thriving tech hub, largely thanks to the early seeds of innovation planted by trailblazers like Costa. She fondly remembers the early days of starting from scratch, building an ecosystem that would eventually nourish the growth of countless founders and startups. To quote Costa, "It's not that I'm not the same person anymore, you just don't see that. And I was more polished, you know, with age and experience… you often are breaking things that exist because you're creating new ones." No doubt, Karina Costa has a knack for making room for the new, for pushing boundaries and shaping the future of tech.
From Bulldozer to Builder: A Journey of Perseverance and Evolution with Karina
Affectionately dubbed as a 'bulldozer' by a mentor early in her career, Karina embraced the moniker. It epitomized her drive and tenacity, traits that propelled her to win Portugal's first startup weekend back in 2010. At a time when the country's entrepreneurial landscape was nascent, she found herself pushing against barriers. But, the bulldozer approach wasn't without its drawbacks. "Breaking through walls is great, but you also break things that don't want to break – like relationships," Karina reflects.
"Some of the hardest things, some of the most interesting projects, right, and things that you build, do take time. And that kind of patience only comes with some wisdom and experience."
Today, Karina prefers to see herself not as a destroyer, but as a creator, a builder. The shift, she shares, was an intentional one. Her strongest skill now? Perseverance. It's the ability to move through something hard, reinvent herself, and keep believing. She likens it to the impatience of her 'bulldozer' days but with a more seasoned approach. "Impatience gets you the speed, but then you need to push through hardship, and that takes perseverance," she says.
Now based in the U.S., Karina acknowledges the stark differences in work culture between the two countries. America's fast-paced, informal approach contrasts with Portugal's more formal, historically influenced style. Yet, she finds value in both and views her experience in the U.S. as an opportunity to learn about cutting-edge technologies. It's clear that Karina's professional evolution isn't complete – she continues to be a pioneer, whether as a 'bulldozer' or a builder.
Karina's Leap of Faith: The Journey from Smart Compass to IoT Connectivity Titan
In the midst of a booming tech scene, Karina recounts her fascinating journey in the fast-paced world of digital innovation. She is the spearhead behind a ground-breaking venture that has transitioned from a consumer electronic device into a network technology powerhouse, establishing themselves as leaders in the IoT industry.
The company's original product, a consumer electronic device called Smart Compass, was the initial stepping stone that set them off. The Smart Compass, a portable device for outdoor activities, had a unique feature that allowed people to connect without relying on any external infrastructure, leveraging peer-to-peer technology. The most transformative insight emerged when the Smart Compass piqued the interest of military and intelligence officers and industries like mining and construction. "We learned how valuable the protocol that we had developed was," Karina explains. These unforeseen opportunities led to the company's pivot away from a consumer device, embracing a network technology model, thus reshaping their business trajectory.
Another significant pivot, which Karina refers to as "an evolution of the business model", lies on the horizon for the company. The intention is to enable IoT ubiquity by commoditizing their network software, thereby filling the gap left by deficient wireless technologies. The future focus will shift towards cloud services, a small part of their business today but one that is destined for massive growth. The role of cloud services will primarily involve the management of the networks they have deployed. Karina confidently declares, "As we expand the network's offering, we will need to be supporting those customers, those enterprises in a lot of the management of those networks. We're naturally going to evolve to adding cloud services into our offering."
Through these thrilling changes and ambitious expansions, the company's journey remains an inspiring testimony to innovation, adaptation, and the unflinching pursuit of a vision. Karina, in her candid conversation, reminds us of an essential truth: "As a startup, it's not about avoiding mistakes; it's about how quickly you find them and what you do about them." Her words echo through the corridors of entrepreneurship, championing a culture of extreme ownership, and shaping the future of the ever-evolving IoT landscape.
Karina's Commandment: Every Startup Employee is a CEO
Pivot quickly and build fast—these words define the ecosystem of startups where everyone is their own boss. Karina explains it perfectly, "We're all very much like six people, or ten, or twenty, or forty. You don't have a lot of structure or hierarchy at this stage; it's about what has to be done and how quickly you're able to react on it". This breed of self-leadership is critical for a young company to adapt and evolve. The ability to react swiftly and execute with precision is the competitive advantage of any startup, where resource limitations are a given.
"Play like a champion. Own everything. Be ambitious, yet humble," Karina emphasizes. Her vision for her team isn't one of subservience, but of individualistic leadership. It's not just about doing the work but about problem-solving and helping the team. It's about maintaining an attitude of resilience, even when the path forward isn't clear. In her words, "You're not complaining about this, you're solving it like a champion."
Karina's company has found a solid product-market fit in the military space, with a handheld personal locator for situational awareness being relied upon in active theatres. However, they're not resting on their laurels. Karina and her team are tirelessly working towards a broader future. As she says, "Our sales team, small but curious, is exploring different applications in a variety of markets, from asset tracking in oil and gas logistics to sensor networks". Karina's parting wisdom encapsulates her experience of leading a startup: "Never run out of money". And indeed, with her unrelenting ambition and unwavering humility, Karina is shaping a company ready to face the challenges and opportunities that lie ahead.
Discover More Captivating Success Stories: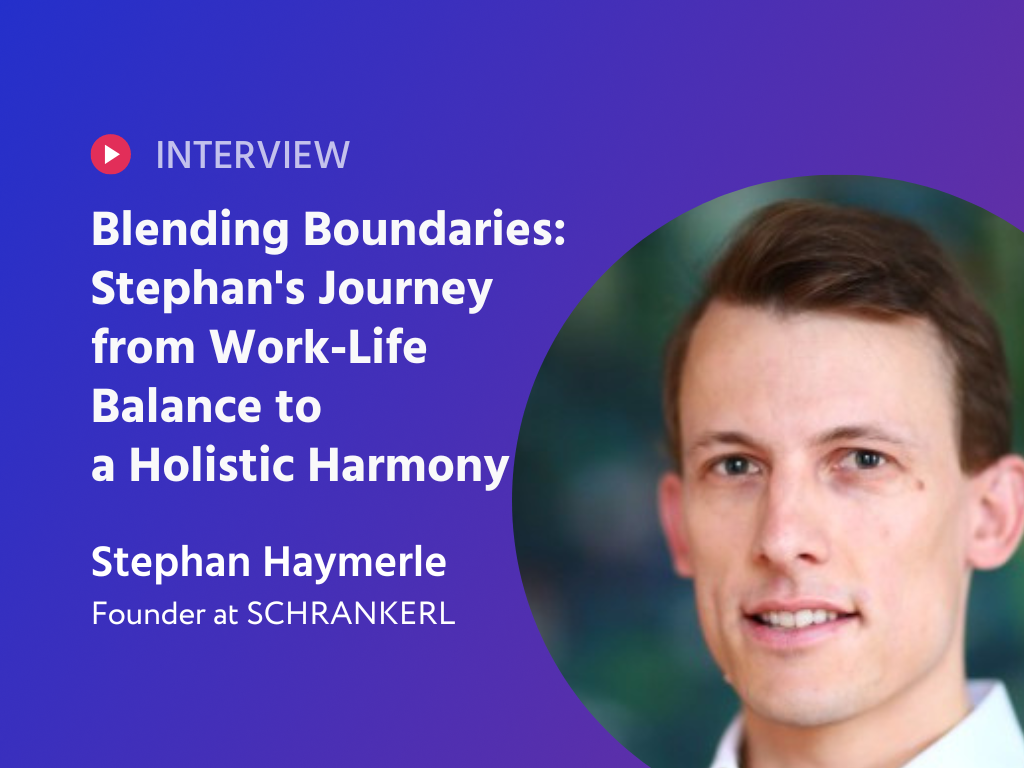 Work-Life Harmony & Diverse Teams: Unlocking Success with Entrepreneur Stephan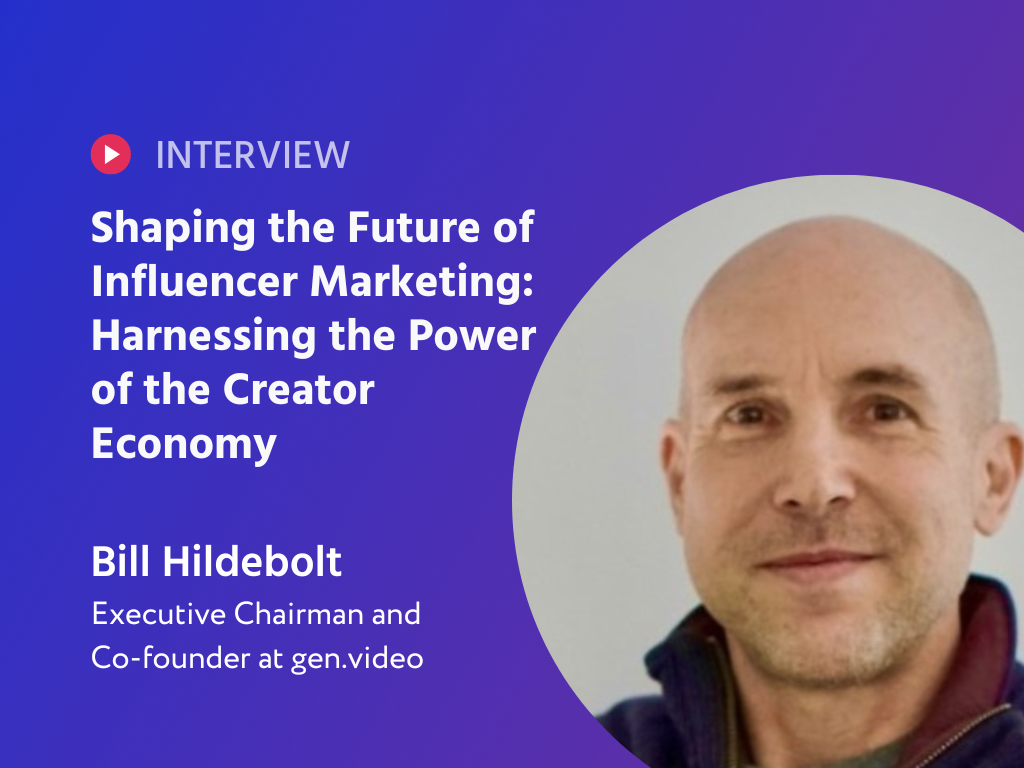 Jen Videos' Vision for the Future: Creator Economy & Power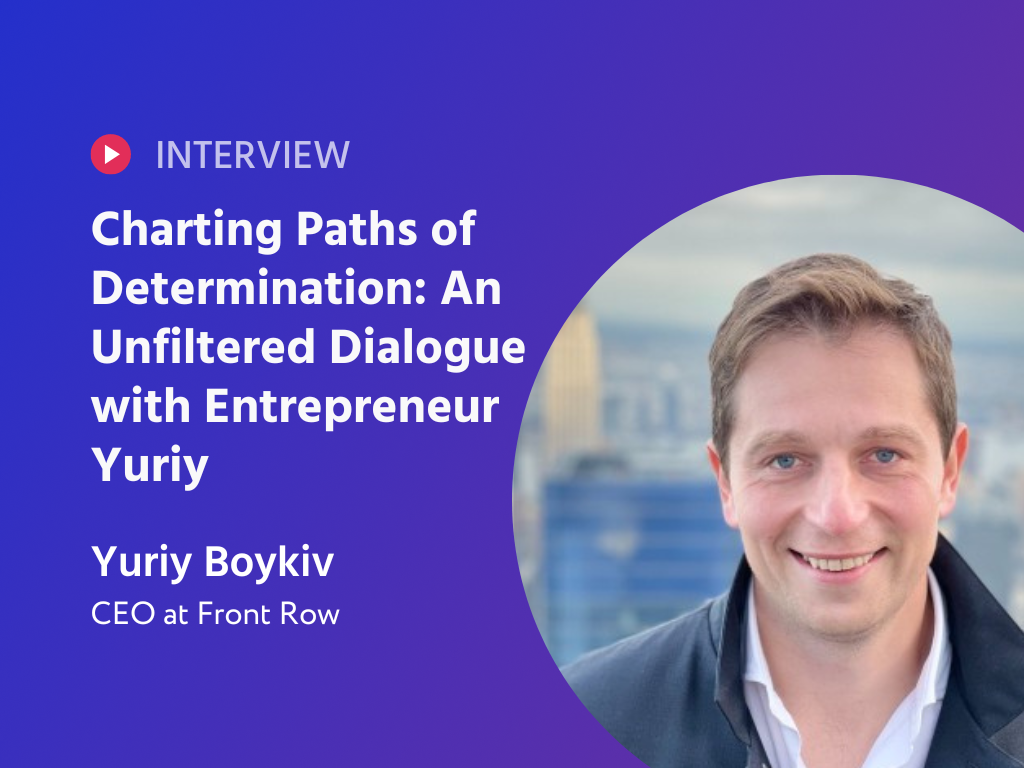 Yuriy's Journey: Balancing Determination, Delegation, and Global Impact