Revolutionizing Prepaid Credit Markets: Solid World's Blockchain Innovation for Sustainable Growth and Profitability
Revolutionizing Carbon Markets: Stenver on Solid World's Blockchain-based Prepaid Credit System
We delve into an enlightening conversation with Stenver Jerkku, the Founder and CEO of Solid World. Originally hailing from Tallinn, Estonia, often termed as Europe's Silicon Valley, Stenver is a serial entrepreneur who has been instrumental in the venture-backed tech ecosystem for over a decade.
His journey through the tech landscape is fascinating, from coining his name 'Stenver from Denver' as a memorable icebreaker, to experiencing the highs and lows of the crypto industry. In this interview, he shares his insights into Solid World, an innovative venture committed to combating climate change through a transparent commodity production financing solution.
Stenver's vision is to bring liquidity and transparency to climate markets, particularly in the realm of carbon credits. Join us as we take a deep dive into Stenver's world, a universe where blockchain, finance, and the environment collide to forge a greener future.
Extending Earth's Runway: Stenver Jerkku, the Entrepreneur Bridging Blockchain, Finance and the Environment
In the realm of unique names and significant impacts, Stenver Jerkku stands tall. Known on social media and public platforms as "Stenver from Denver", Stenver holds a unique origin story to his moniker. A fusion of his parents' preferences and a serendipitous encounter in Denver, Colorado, resulted in his new identity, and has since been his ice-breaker in a myriad of professional circles. The charm of his name not only caught the attention of people he interacted with but, in his words, "clicks with people way better."
The Silicon Valley of Europe, Tallinn, Estonia, is the backdrop to Stenver's entrepreneurial story. An ardent believer in extending Earth's runway until we reach space, Stenver threw himself into the realm of climate change. His journey started with his involvement in a leading climate company in Central Eastern Europe. It was here, while struggling to pre-finance and collateralize carbon credits, that Stenver discovered his passion for marrying finance, blockchain, and environmental concerns, leading to the inception of his venture – Solid World.
"Think of it like bringing the Stock Exchange to Wall Street," says Stenver about Solid World. At its core, the company aims to bring liquidity and transparency to the relatively murky and opaque realm of climate markets, particularly carbon credits. The process involves buying up prepaid credits at a discount and immediately listing and selling them for a spread, creating liquid markets at completely transparent prices. With an AI-enabled risk framework in place, investors can breathe easy and climate change initiatives can get the working capital they need early on.
Redefining Boundaries: Stenver's Approach to Success and Beyond-Earth Ambitions
Stenver, a visionary entrepreneur, is setting new paradigms in work-life balance and envisioning a future with space as the next frontier. The conversation we had was one for the books, filled with a passionate display of his approach to leadership and his ambitious plans for the future. His nonconventional views on work-life balance stood out, making it clear that his success story is fueled by an inextinguishable fire within.
The most fascinating part of our chat was when Stenver shed light on how he perceives work-life balance. He believes that it isn't a universal concept and must be tailored to each individual. It's about "adjusting it according to themselves, their current stage of life, their current needs." It's not a one-size-fits-all scenario, and Stenver's success speaks volumes about the practicality of this view. He explains, "At this point, for me, I definitely want to build a company, I want to make it bigger and better, and I've been in this state for a decade." His focus is firmly set on his entrepreneurial journey, which is driven by a huge intrinsic motivation.
Expanding on his futuristic outlook, Stenver discussed his intriguing idea of exporting pollution into space. His vision of mining materials in space and effectively relocating pollution out of our planet gives a thrilling glimpse into his far-reaching ambition. He fervently declared it a "game-changer," demonstrating his willingness to dream big and push boundaries. In Stenver's world, the next task, the next adventure always lies in uncharted territory.
One of the most memorable quotes from our discussion highlighted his unique approach to success: "I haven't had any sleep ever since we launched. It's been amazing." For Stenver, sleepless nights are a testament to the thrill of the journey, the satisfaction derived from relentlessly chasing his dreams. His vision of achieving success, maintaining a flexible work schedule, and redefining the boundaries of what's possible is not only inspiring but also brings forth a refreshing perspective on leadership, motivation, and the entrepreneurial journey.
Beyond Micromanagement: Stenver's Leadership and Transition from Coding to Guiding
Our discussion with Stenver took a deeper turn as he delved into his own strengths and weaknesses as a leader. The crux of his management philosophy is to steer clear from micromanagement. Stenver goes as far as saying that he refuses to work with people who need that sort of guidance. This is not to say that micromanagement doesn't have its place, but in Stenver's view, it's not something that fits well within his leadership style, or in the startup culture that he's fostering.
Stenver shines when it comes to inspiring self-driven individuals, giving them the freedom and guidance they need to succeed. But his background isn't rooted in leadership. It's in software engineering. This tech genius had to reframe his thinking when he moved from coding to leading. Stenver's advice for other tech professionals considering a similar leap is straight to the point: "Read lots of books," he recommended, and "trust other people to do the job". It seems simple, but the transition from having total control as a developer to stepping back as a leader was a challenge for him. The key, according to Stenver, is to learn that "empowering people is the work".
This leads us to the crux of his approach to leadership. When asked how he measures success in his role, Stenver noted that it all boils down to team performance. The important questions are: does your team have KPIs? Are they hitting their goals? If the answer is yes, then you're doing fine. In a way that only Stenver could put it, he says, "if the people are happy, they're staying and you're hitting your goals, then probably you're doing fine." A less conventional, yet remarkably human way to measure success, indeed.
Stenver, Solid World's Trailblazer, Ushers in a Transparent, Liquid Prepaid Market on Blockchain – A Chat about His Entrepreneurial Journey and How to Fuel the Global Carbon Market
"Stenver's innovative venture, Solid.World, has proven its mettle in the decentralized finance (DeFi) industry by pioneering a transparent, liquid prepaid market. They have adopted cutting-edge technology known as Automated Market Making (AMM) for operating free pools and implementing their unique DeFi protocol. Leveraging the principles of tokenizing prepaid credits, Solid World plays a vital role in the dynamic price finding and trading of these credits. 'We have taken the prepaid credits, tokenized them, and created a vibrant trading environment. Our liquidity comes from real, committed liquidity providers, yielding them a 14% interest rate,' Stenver confidently explains.
Solid World's most appealing feature is the Mangrove Restoration Pool, which is a part of their AI-enabled framework. It offers liquidity for premium voluntary carbon credits obtained from Mangrove restoration projects. By operating in a transparent and liquid market, Solid World brings an abundance of capital to initiatives that were previously considered risky, creating an environment that investors find safe and rewarding. "Our mission is to invigorate carbon markets, just like Wall Street did for financial markets," shares Stenver.
Stenver highlights the competitive edge Solid.World enjoys, considering it is the first mover in creating a real liquid market for prepaid credits. Despite the existence of other exchanges and potential blockchain players, they lack the depth and real-time transparency offered by Solid.World. Stenver's biggest learning on this entrepreneurial journey has been to keep the initial scope of the venture small and simple. 'It is essential to focus on doing one thing exceptionally well rather than juggling several tasks at once,' he says sagely.
Discover More Captivating Success Stories: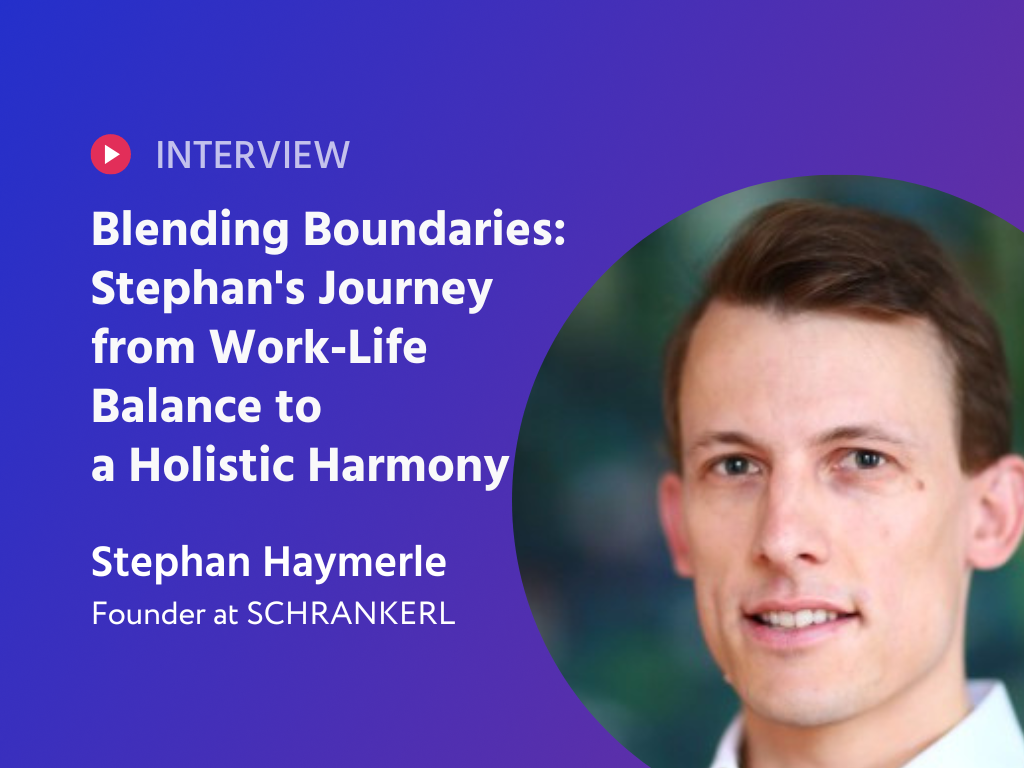 Work-Life Harmony & Diverse Teams: Unlocking Success with Entrepreneur Stephan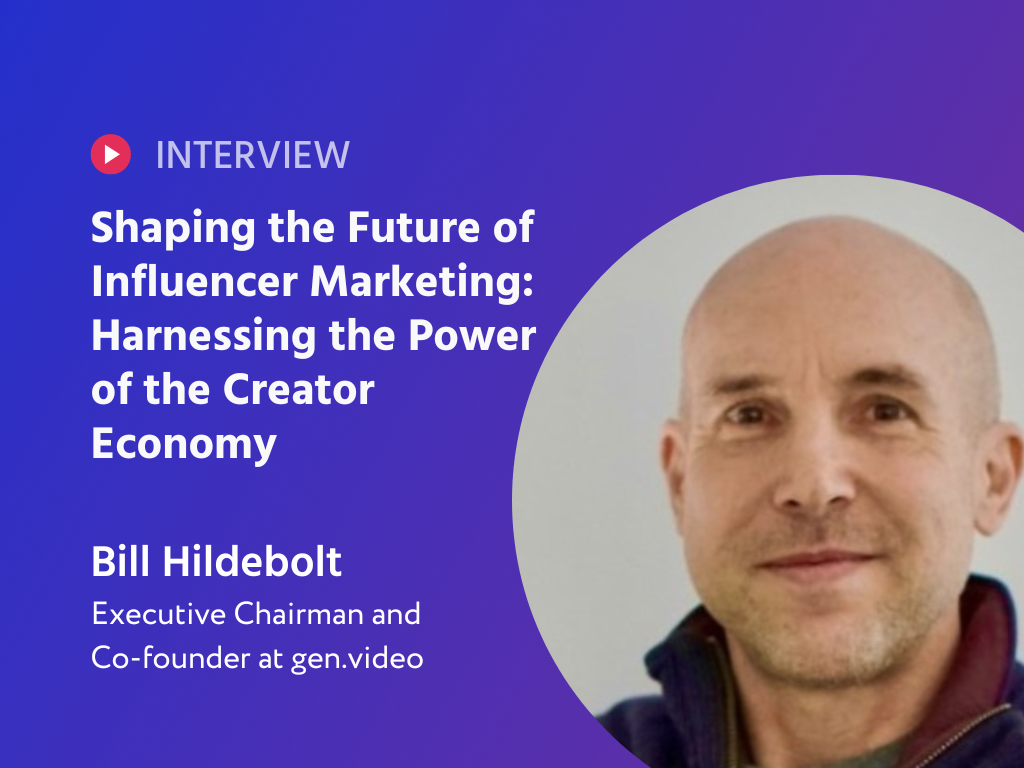 Jen Videos' Vision for the Future: Creator Economy & Power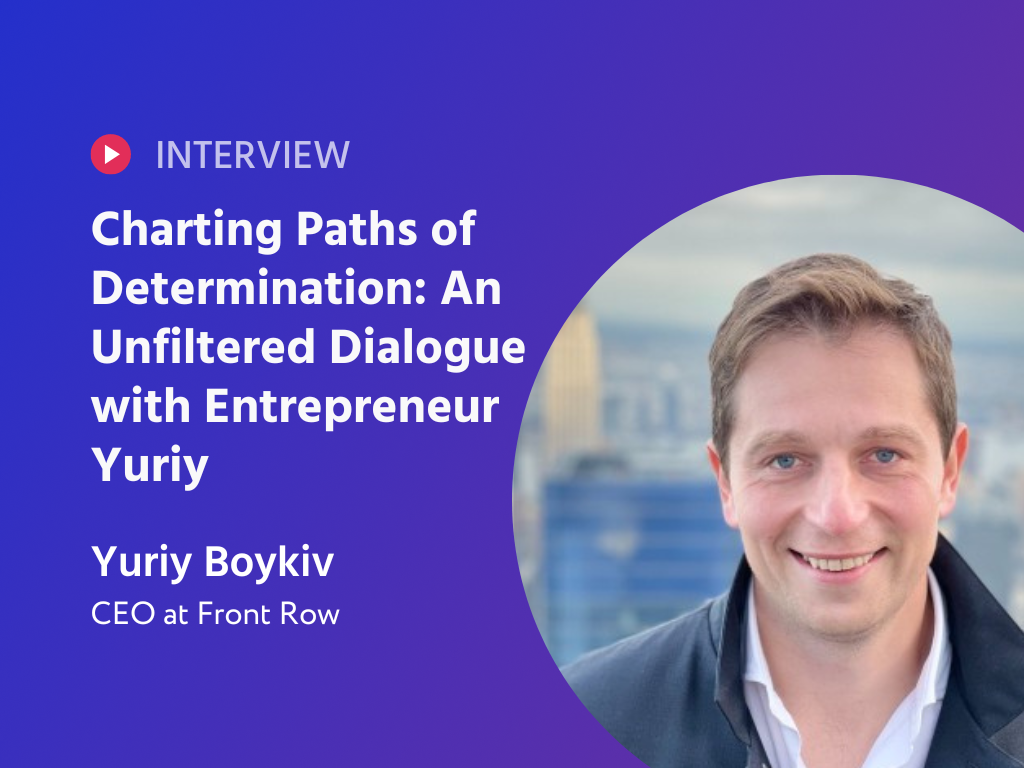 Yuriy's Journey: Balancing Determination, Delegation, and Global Impact