Going Forward Without Greenhouse Gases
The electric vehicle market has seen substantial growth over the past 10 years. Many consumers now see EVs as a viable option for their daily transport needs. Presently, companies are rushing to provide solutions for this flourishing industry.      One of these companies is Xcelerate.
The automobile industry is at a turning point. As carbon dioxide emissions continue to rise, and the world takes more drastic action to combat climate change, car manufacturers are searching for ways to adapt. Currently, the most promising path moving forward lies with electric vehicles. While Tesla remains the undisputed champion in the world of EVs, droves of other heavy hitters are now joining the ranks. Companies such as Ford, BMW, and Hyundai are all taking a shot at the electric automobile market. Experts are now predicting that by the end of the decade, over half of all passenger vehicles sold in the United States will be electric.
Companies are now offering solutions to those individuals interested in acquiring an EV. One such enterprise, Xcelerate, offers financing and leasing opportunities to consumers shying away from cars with internal combustion engines. Xcelerate also offers extended care warranties to a plethora of EV makes and models through their flagship product, XCare. The team at Xcelerate is composed of former Tesla employees and EV specialists with a passion for sustainability. Milad Davoodi, Chief Operating Officer of Xcelerate, came onto the Bright Founders Talk podcast and delineated his thoughts on the electric vehicle industry.
Teaching the Masses
Creating a new market space requires entrepreneurs to think strategically. One facet of commercial planning that is often overlooked is consumer education. Fortunately, contemporary EV manufacturers have taken this into account and dedicated considerable resources to spread awareness.
"I was talking to a bunch of dealers around the country. They would buy a couple Teslas, but couldn't sell them. They weren't very educated on the product. They didn't really know how to sell it to the customer, and the customer didn't know much about it either. They needed to rely a lot on education, so Tesla's business model was all about education. The second-biggest expenditure for most people is buying a car, so they want to see some value in their purchase. People did not want to buy a used car that didn't have a warranty. We created our flagship product at Xcelerate, XCare, to solve this problem that a lot of people experience."
"When I started at Tesla back in 2011, it was about education, not sales. The vast majority of individuals didn't know that electric vehicles existed. They never thought that they would ever see something like that. We had to educate people. A lot of it was hopes and dreams in the early days. We were very methodical about how we executed on our vision. Over the years, we started seeing an increase in consumer confidence."
Backing a Sustainable Future
First-hand experience is the best form of training a job holder can participate in. For the top brass at Xcelerate, this exposure came from working alongside Tesla to develop a leasing plan for their EVs. According to Milad, lessons learned in the past proved pivotal for his company's current success.
"One of the things that we needed help with at Tesla was assistance with figuring out how to lease the cars out. At the very, very beginning of the Model S deliveries, we didn't have a leasing program. On top of that, we didn't have a commercial leasing program either. We were getting close to developing a leasing program, but definitely didn't have a commercial leasing program. We had a lot of customers that needed that type of product. The birth of Xcelerate began when our founder, KJ Gimble, started leasing cars for Tesla as a third-party lessor for customers. We started with leasing and financing, and that's our core even today."
Persistence With Pressure
Innovation requires perpetual prodding against the boundaries of the status quo. When working in partnership with legacy establishments such as banks and lenders, a little ingenuity can go a long way towards pushing the envelope. In turn, these advancements have the potential to lead to major technological breakthroughs.
"The most challenging part of everything we do at Xcelerate is not just create things because they're different, but because they're better. We want to make sure the end result is always better. That doesn't necessarily mean that we don't work with legacy partners. We have lenders that work with more traditional banks. As EV owners ourselves, however, we know what the ideal customer experience is. We have to convince these legacy partners that what we do is different. It's incredibly time-consuming. The biggest trouble is getting our legacy partners to push forward consistently, over and over again. Thankfully, we are very, very good at it. It's kind of our art."
Charting the Course on Autopilot
The introduction of commercially viable electric vehicles represents a significant milestone in the fight against global warming. Not only have we seen technological progress made in the understanding of lithium-ion batteries, but also in the development of autonomous driving. From Milad's perspective, the proliferation of self-driving cars in the near future is inevitable.
"Once autonomous driving gets sorted, it's really difficult to overlook the sheer value of autopilot. That's not a question of if—it's a question of when. We have to be ready for that. From a day-to-day basis, just about everything is going to change in how we use our vehicles. The core technology for the future of the automotive industry will be autonomous vehicle driving. Once we're at level five, and the steering wheel is considered an optional component to the vehicle, the way in which we look at owning and driving cars will be fundamentally different from what we understand to be true today. Autonomous driving takes everything to a whole different ball game."
Tenacity Takes Hold
A strong sense of assuredness is imperative for anyone wishing to make a name for themselves in the world of business. If confronted by cynics and doubters, an entrepreneur needs only to rely on their conviction to move ahead. By taking heed of this advice, an up-and-coming tycoon drastically increases their chances of finding prosperity.
"At the beginning of every journey, you're always going to have people tell you that your idea doesn't make sense. This is where, as an entrepreneur, you need to give yourself a little bit of confidence. In times like this, you need a little bit of an ego because you need to ignore the noise around you in order to keep moving. You have to be absolutely confident in your idea. You need due diligence."
"It's all about grit and tenacity. Create ideas and then execute them. This is the basic recipe for success. You can't give up. Ultimately, it comes down to perseverance. Who has it more, you or the person next to you?".
Discover More Captivating Success Stories: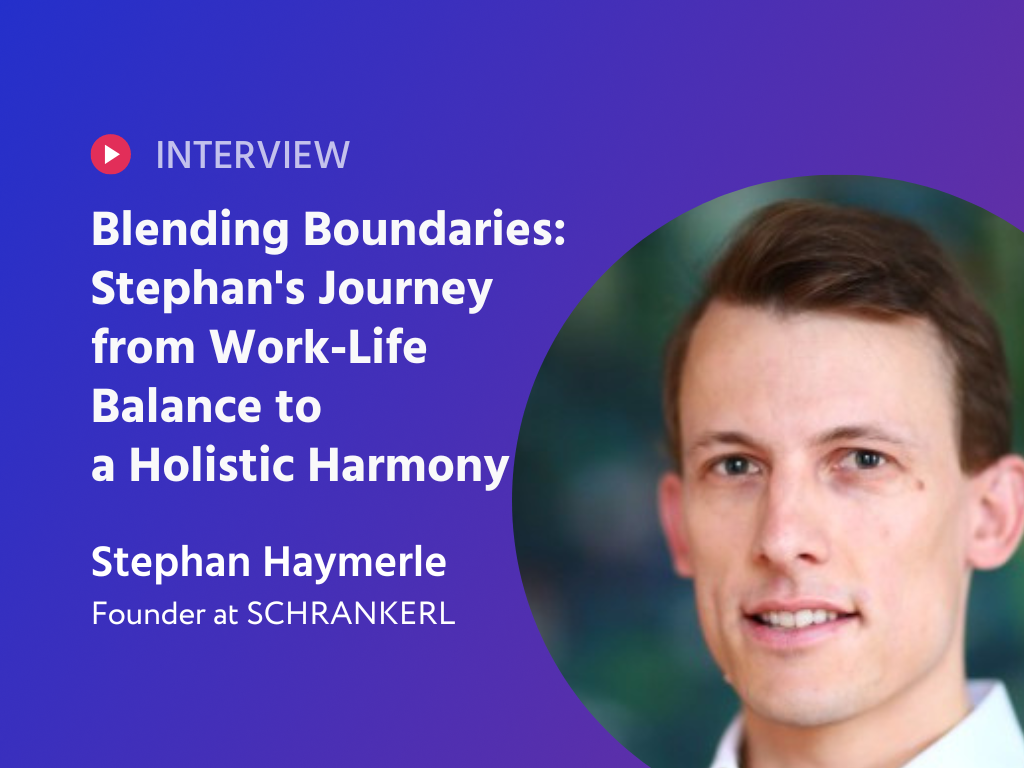 Work-Life Harmony & Diverse Teams: Unlocking Success with Entrepreneur Stephan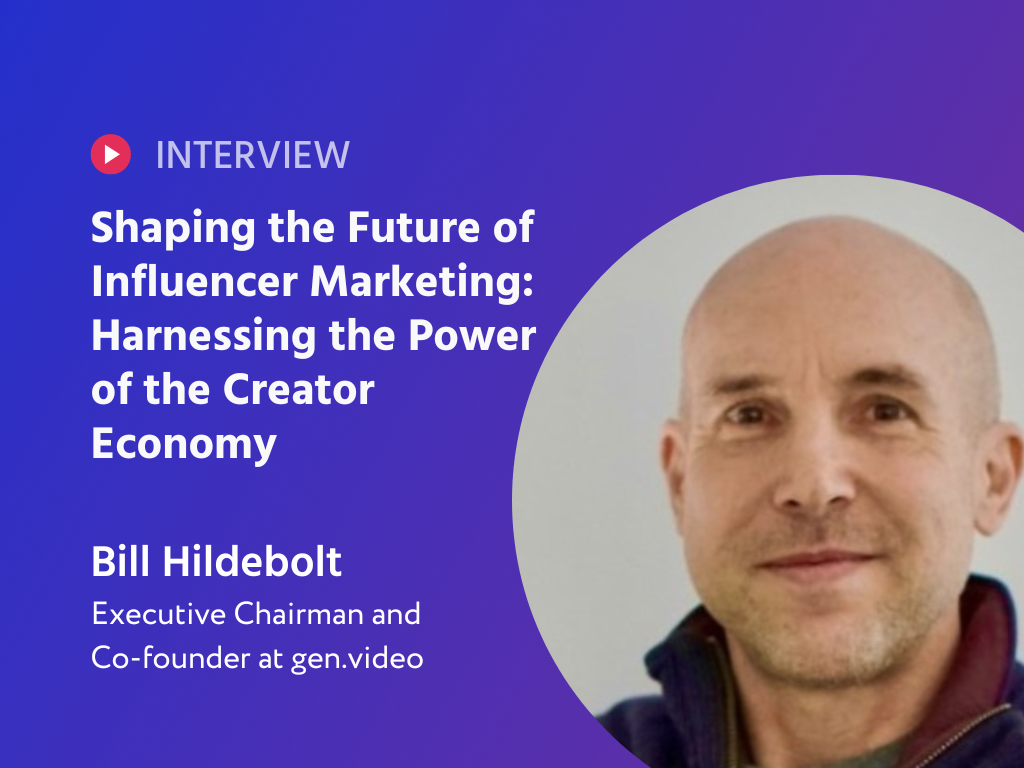 Jen Videos' Vision for the Future: Creator Economy & Power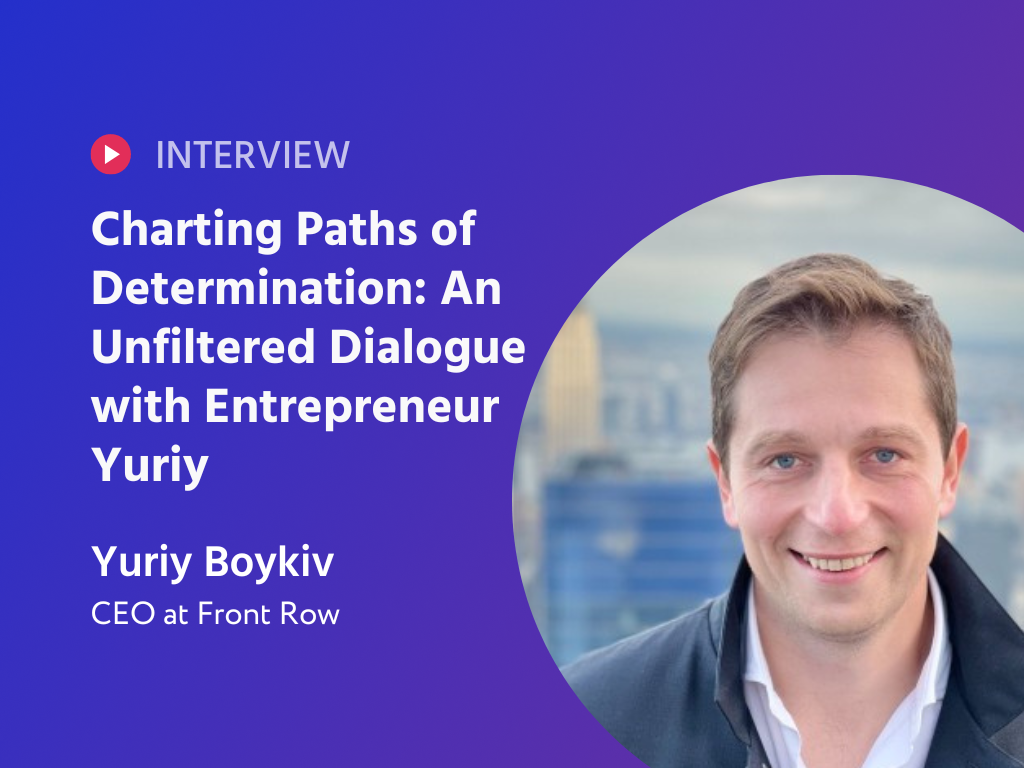 Yuriy's Journey: Balancing Determination, Delegation, and Global Impact