Giving Credit to an Ambitious Fintech Startup
Bright Founders Talk was granted the chance to speak with Ronen Chen about his experience in the fintech market. The talk produced a deluge of valuable insight.
Fintech is a relatively new and burgeoning sector in the IT industry. It covers a wide range of disciplines, such as cryptocurrency, mobile banking, and digital payment processing. As the world moves closer to becoming a cashless society, a number of fintech businesses are stepping in to provide solutions. Albe.io is one of these businesses. The company uses artificial intelligence and game theory algorithms to help small to medium-sized businesses (SMB) gain easier access to credit and loans. Albe.io is able to generate a behavioral profile for these companies. Even without a credit score, these enterprises will be able to acquire financial backing at a fair interest rate.
Ronen Chen is the co-founder and CTO of Albe.io, which is based in Israel. With a focus in mathematics and computer science, Ronen graduated from Tel Aviv University. Since then, he has kept himself extremely busy. Ronen is currently pursuing a PhD in mathematical economics, lecturing at university, running his own podcast, and serving as a CTO at two different startups.
We reached out to Ronen and invited him onto the Bright Founders Talk podcast. He was eager to accept our invitation, and spoke with great enthusiasm about his approach to business and life. His personal philosophy and work ethic serve as an inspiration for all those who wish to walk down the entrepreneurial path.
A Rock-Solid Regimen
A major key to success is having a healthy and productive daily routine. While no two people have the exact same method of approaching their day-to-day affairs, there are common patterns that can be found among the more accomplished individuals. A balanced diet, physical exercise, and a fulfilling career all contribute to developing a higher quality of life. For Ronen, organization and a positive mental outlook are crucial for finding prosperity in the world of business.
"Firstly, I use a lot of automated tools that help to enable me to manage my daily tasks. This includes applications like my calendar and diary. Secondly, every week, I prioritize my activities. Lastly, the most important thing is to make everything enjoyable. I enjoy reading the feedback I receive, and writing the feedback I send out."
"The only thing that I think about is positive energy. Passion is my main driving mechanism, and this is something I want to transfer to people. This is especially true for those that don't have a history in development, and are just starting to walk in the market. Be passionate, be optimistic, and move forward."
Defining the Message
No matter how skilled one may be in their line of work, certain hurdles are bound to arise. A defining feature of resourceful tycoons is the ability to navigate around these obstacles. Usually, the solution requires some combination of ingenuity and persistence. Ronen was able to provide us with an example of a dilemma he had to face, and his method of addressing the issue.
"There are several challenges I've had to work with. Fundraising is always very important. You need funds in order to keep operations and development running smoothly. We also had issues with messaging. Do you think you can convey your message well? Think again! You need to find a third party and explain your idea, explain the solutions it provides, and then have that person completely comprehend and describe your message back to you accurately. Only then will you know if your messaging is truly coherent. So many companies are failing because people don't understand the message. To be honest, it took us over six months to make our messaging clear. Now, after ten seconds, people can understand my solutions, and what I am bringing to the table."
The Fintech Foundations
There are four main technologies, known as the "ABCD" of fintech, that are found within the core of this industry. Artificial intelligence, blockchain, cloud computing, and big data are all fundamental technologies that contribute to the emerging field of digital financial services. As the co-founder of a fintech startup, Ronen expounded on what technologies his company utilizes to best serve their clients.
"For the frontend, we do a lot with Angular. We utilize a cloud-based system for the backend. Our company uses AWS, Kubernetes, and Microsoft services. We work with Java as well. From the perspective of the backend, C# helps us with machine learning and deep learning. There are some things we wrote with Python. We are always looking for new ways to move things forward."
A Company Avoiding Conformity
Finding suitable skilled workers can, at times, be quite difficult. In fact, it is one of the most challenging aspects of running any startup. Because a competent staff makes up the backbone of any successful business, special effort needs to be put into tracking down the right members for a team. Albe.io recognizes the importance of this task, and Ronen outlined his approach to hiring new employees.
"When I'm looking at a potential team member, I first start with their skill set. This is different from experience. A creative, thinking skill set is more important to me than time spent as a developer, coding background, etc. We start with a skeleton, analyze things, and then get everyone working as a group. All together, we are creating the company's DNA."
"When I say that I want a team member, I mean that I want someone that asks questions. It's important to remember that there are no stupid questions. We don't need a 'yes-man' on our team. The team member needs to fully understand what we are working towards, and the goal of the company."
Lessons in Trial and Error
While speaking with Ronen, it became quite clear that he has high aspirations for himself. Even though he is currently juggling a number of different projects, he still somehow always manages to find success. His achievements have not come as a result of luck, but instead from the knowledge that he has accumulated over the years. Ronen shared some of this wisdom with us.
"First of all, listening is essential. You have two ears and one mouth. This is what you need to hear, and what you need to speak. This is the balance. In addition, remember that nothing is free. Find the right people for the job, and pay them the right money."
"Learn from your failures. Where did you fail? How did you resolve these problems? These are the important lessons that you need to understand."
Discover More Captivating Success Stories: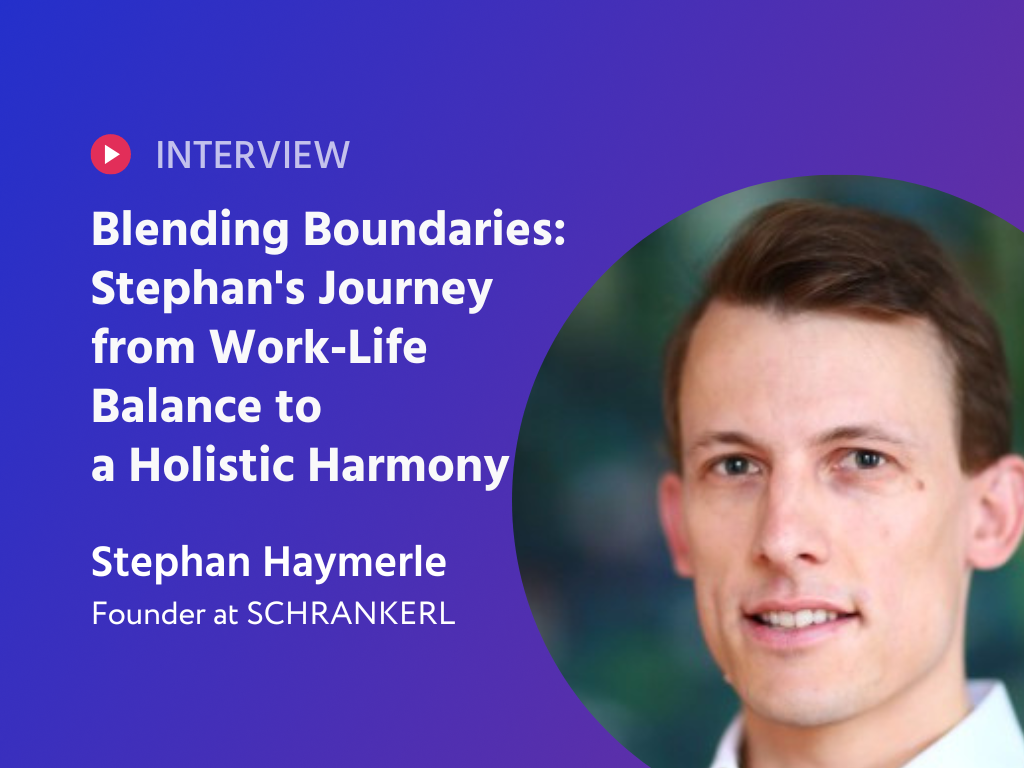 Work-Life Harmony & Diverse Teams: Unlocking Success with Entrepreneur Stephan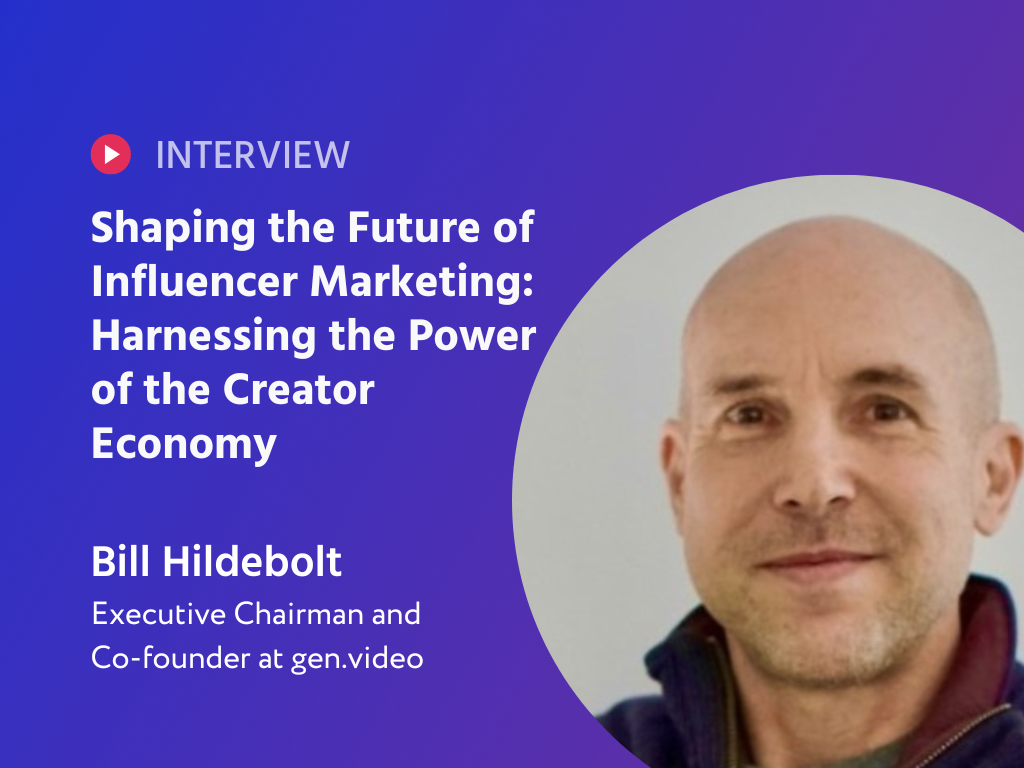 Jen Videos' Vision for the Future: Creator Economy & Power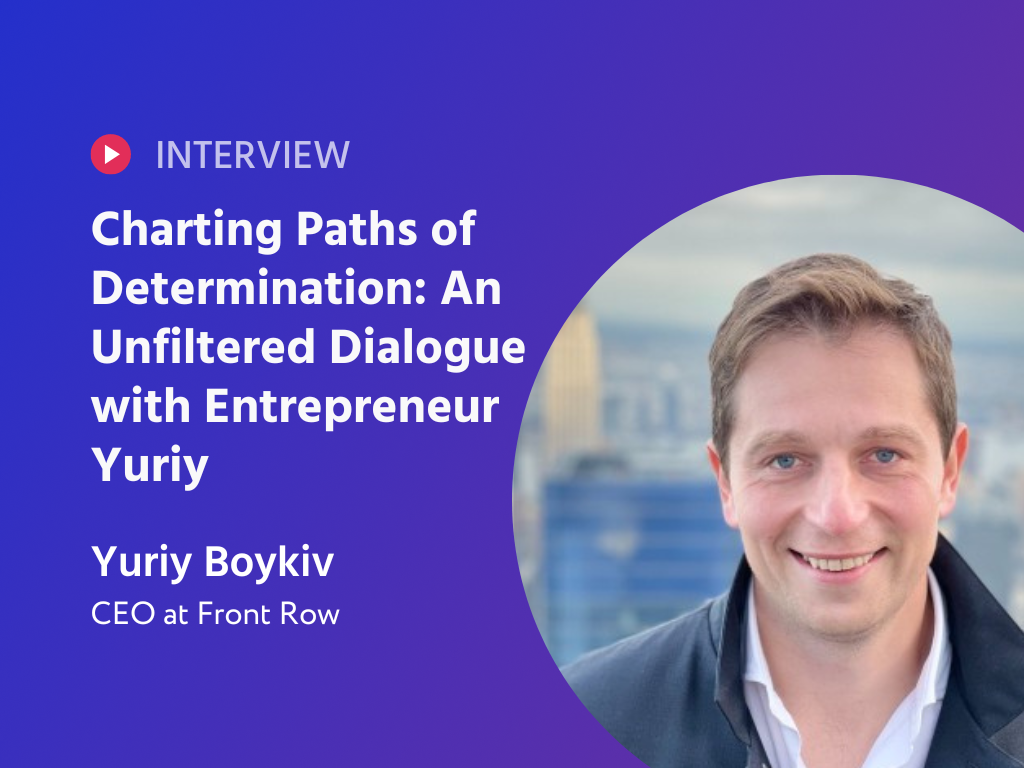 Yuriy's Journey: Balancing Determination, Delegation, and Global Impact