Fusing Fashion and Technology Together with Winkelstraat
We are excited to introduce you to our second guest on the Bright Founders Talk podcast, Joost van der Veer. Joost is the founder and CEO of Winkelstraat. He told us about his business strategy at Winkelstraat, and how his company is able to coordinate premium products and technology with fashion. 
A Marketplace for the Modern Age
Winkelstraat is more than just a retailer. We consider them to be pioneers in the luxury fashion and E-commerce industry. They've proven it's possible to deliver quality service without the necessity of visiting upscale boutiques. Joost van der Veer, founder and CEO of Winkelstraat, shared his thoughts about the ethos within the company.
"Winkelstraat is a luxury fashion online marketplace based in the Netherlands that sells to Dutch and Belgian customers. We work not only with brick-and-mortar stores and fashion boutiques, but also directly with brands that connect their inventory to our platform."
"We do not form a partnership with every fashion brand that approaches us. Rather, our company looks carefully at the label's collection and the depth of their inventory. From there, we are then able to judge whether we are a good fit for each other."
"With a young target audience, we sell high-end fashion mainly to an age-range between 15 and 45 years old."
Home is Where the Heart is
During our podcast, we inquired about the company's policy regarding the working format of the technical team.
"We prefer to have an in-house team because we're a tech company. The company specializes in service delivery by connecting partners with consumers using our platform. For stability reasons, we like to work in-house as much as possible, but it's not always easy to find suitable developers with the right skill set."
"Our company outsourced partly at the beginning, but after a short period of time, we started creating our own in-house team."
Progression Over Time
Every successful business needs to target specific areas for potential development. Needless to say, it can be a daunting task when starting a new company. At first, you need to take steps and try to understand what works, and what doesn't. Joost spoke about the reasoning behind Winkelstraat's success.
"Online sales are growing. More and more consumers are buying online. It's accelerated massively. Because of the coronavirus, people had to buy their stuff online. After coronavirus, this acceleration decreased a bit. However, we are still seeing some growth. As Winkelstraat is a luxury fashion marketplace, we are always looking for growth – especially in the high-end sector. This is the fastest growing segment. We're also focusing on Gen Z and millennials as our target audience."
When starting a business, you can't be sure of anything. Through a process of trial and error, a talented entrepreneur can adapt and find a winning strategy.
"We work with around 250 or 300 partners. They offer hundreds of luxury fashion brands that we sell on the platform. Everything is immaculate."
A Fruitful Fashion Business Model
Joost told us about his platform, which is not only user-friendly for the end consumer, but also quite easy to use for their clients from the fashion industry. Winkelstraat has simultaneously managed to make their website both elegant and secure, which is a major factor behind their success. These achievements are directly correlated with their financial gains.
"Depending on our limitations, we try to make it as easy as possible for our partners to profit. The most important thing is that we generate revenue for the clients."
The framework, which Winkelstraat has built, is essential for its growth.
"Our system gives us insight about how we work as a platform, how well we can match supply and demand, and what we need to focus on in terms of improvement."
Transformations and Adaptations
In this day and age, effective work delegation is essential to conducting business. However, in the 21st century, we often find ourselves relying more and more on computers and technology to get the job done.
"Our company invested heavily into a data warehouse and incorporated several dashboards along with it. This provided us with algorithms that tell us exactly what to do, what to focus on, and what actions to take. We're able to execute these actions ourselves, or automatically using a combination of different data points. The algorithms can instantly adjust the content. They have the potential to customize specific information based on consumer behavior and what is happening in the market."
"Winkelstraat employs different approaches for different needs, so we work a lot with PHP, Python, and other cloud-based tech. We try to avoid the one-size-fits-all way of doing things. It's important to be as flexible as possible while using these new technologies."
Zeroing in on the Industry
When individual decisions need to be made, strong intuition is essential while conducting business. One might call it "entrepreneurial instinct". Joost proceeded to elaborate about his views on this topic.
"Essentially, you need to keep a strict eye on operations. Running an innovative tech stack and platform is vital from a business perspective. It's the combination of these things that makes a company stand out."
It's not enough to anticipate the consumer market. True entrepreneurs need to distinguish themselves in their respective domains. The interface of a website, search speed, etc., will all make lasting impressions about the services your company provides.
"Stay up to speed with new technologies, and make sure that you're not lagging behind. Of course, you don't need to implement every new trend that comes along, but I think you should still keep an eye out for the latest software and hardware updates. If you want to be competitive with online marketing, you need to have a fast website that has novel features and a modern user interface."
Revision of Ideas
Nothing in this world is timeless. The world of business is especially vulnerable, and you need to be ready to adapt in a short period of time. This is a fundamental rule in commerce.
"Winkelstraat is a marketplace. Consumers want options when buying, for example, a new pair of shoes. People prefer to shop at a place where they can have a vast selection of items. That is what our marketplace offers."
Discover More Captivating Success Stories: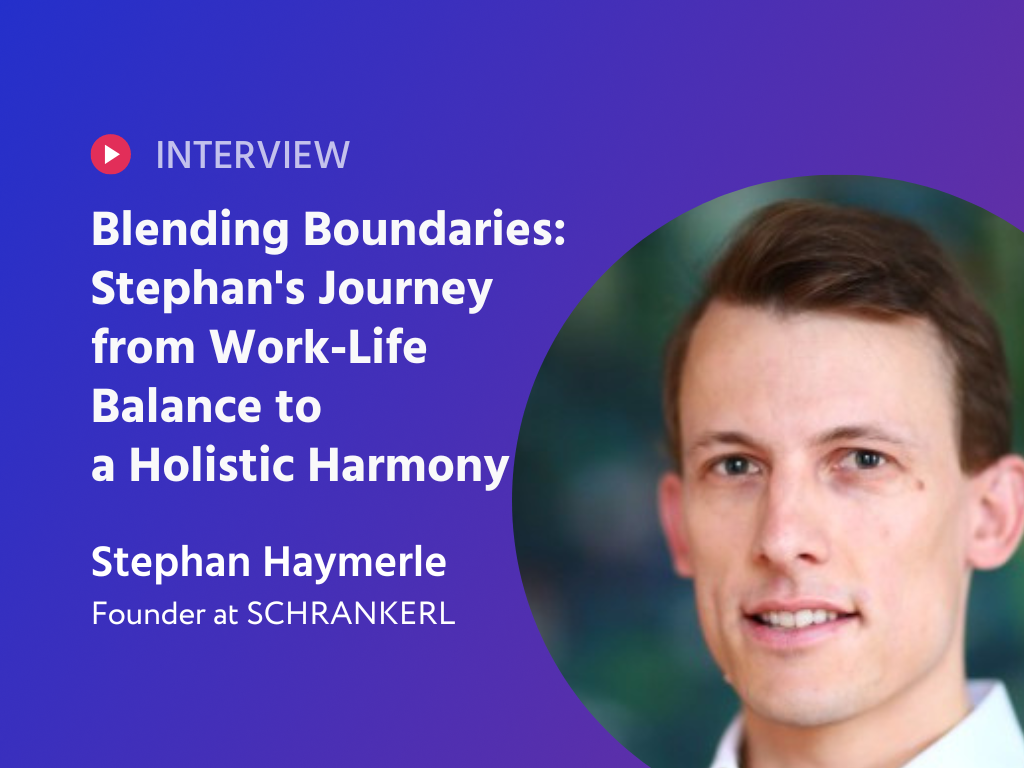 Work-Life Harmony & Diverse Teams: Unlocking Success with Entrepreneur Stephan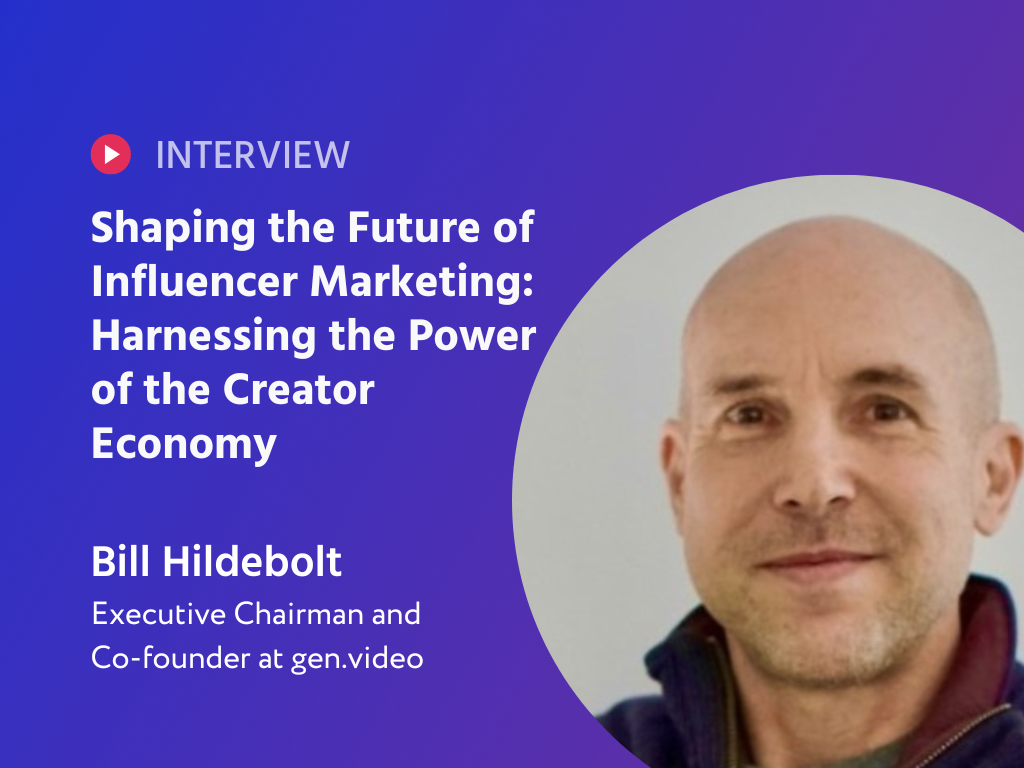 Jen Videos' Vision for the Future: Creator Economy & Power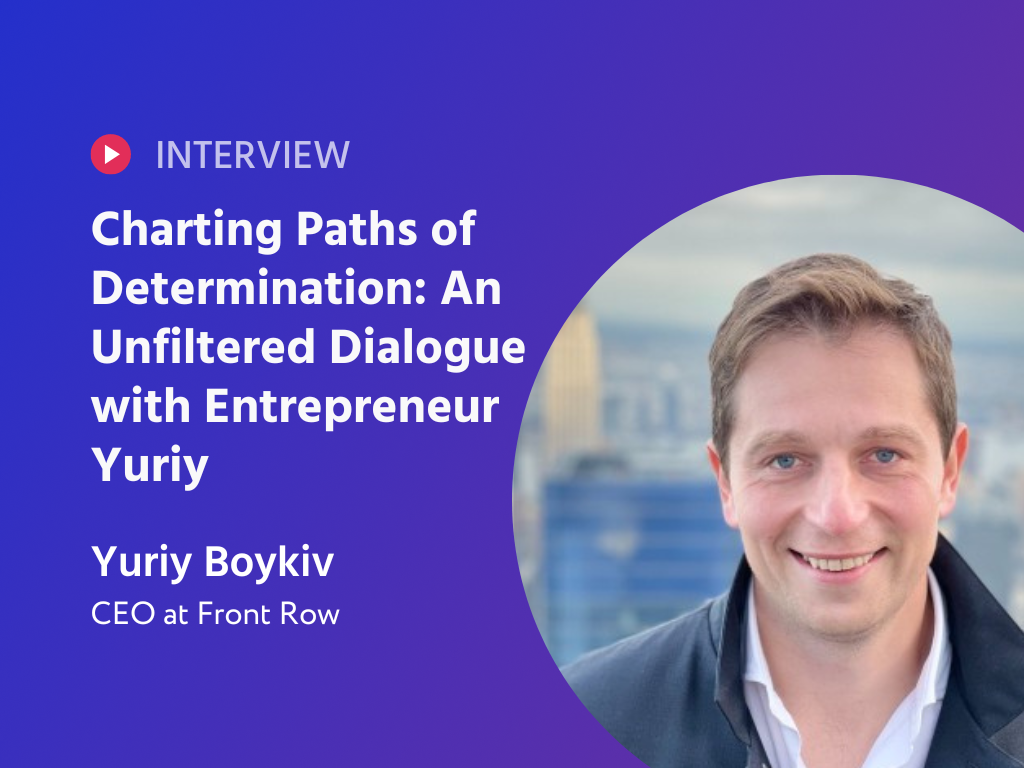 Yuriy's Journey: Balancing Determination, Delegation, and Global Impact