From Valencia to the Globe: Alfredo's Trailblazing Path of Innovation and Resilience
Global Innovation through Culture & Failure: An Unfiltered Conversation with Alfredo
We had the privilege of welcoming Alfredo Giménez, the Innovation Director at FACTOR. Known for his unwavering commitment to professionalism and sustainability, Giménez has led a rich and diverse career, directing three environmentally focused organizations.
His ethos centers on a symbiotic relationship with the planet, underlining the urgency of sustainable practices for our survival. Giménez began our conversation by sharing his penchant for an early start to the day, fueled by his disdain for procrastination, and the importance of organizing his day for maximum efficiency. Social media preference leaned towards LinkedIn for its professional connectivity, while Instagram provided him with a leisure outlet.
Describing himself in three words, Giménez chose 'professional', 'human', and 'sustainable', explaining his commitment to do good for the society and planet. His first job in a toy shop during Christmas taught him the importance of work ethics, accountability, and service orientation. Stay tuned to explore more about Giménez's career, insights, and anecdotes from his journey so far.
Proactively Merging Professionalism, Humanity, and Sustainability
As our engaging discussion with Alfredo Giménez unfolds, he demonstrates his profound aversion to procrastination, waking up around six in the morning to start his day. For Alfredo, starting work early helps him clear his mind, allowing him to dive headfirst into whatever obstacles stand in his way. "If I have something blocking myself, I decide to start as soon as possible with those things," he admits. This early bird routine seems to invigorate Alfredo, providing a consistent energy source that fuels his enthusiasm and productivity throughout the day.
When asked about how he would describe himself, Alfredo reveals a three-pronged persona: professional, human, and sustainable. He takes pride in his professionalism, attributing it to his ability to do good and serve society. Alfredo's inherent humanness shines through his respect for different cultures and his undying passion for sustainability. As he succinctly puts it, "There is no planet if there are no people to live on it." For Alfredo, these three elements work in harmony, shaping his character and the work he does.
Alfredo's first job, working in his family's toy shop during the Christmas season, left a deep imprint on him. He recounts how the experience taught him about the essence of work, stating, "Work is about forgetting about yourself, how tired you are, if you like or don't like what you do. You need to have a smile on your face, do things well, and then you get your reward." Alfredo credits this early life experience for shaping his professional approach, emphasizing the importance of considering what others expect from your service. He beautifully summarizes this in a quote, "You're making a job for the others. It's not about how you do the job, but about what the others expect."
The wisdom and life lessons shared by Alfredo during our discussion offer invaluable insights into the mindset and dedication required for a successful and diverse career. His unique blend of professionalism, humanity, and sustainability paints a portrait of a person who is deeply committed to serving society while also caring for our planet.
From an Aspiring Green Advocate to a Sustainable Powerhouse: Alfredo's Path to Impact
Alfredo's journey into the world of environmental advocacy didn't begin in boardrooms or classrooms, but rather in the wilderness of his youthful summer camps. The first spark was ignited among the towering trees and rugged landscapes, a natural kinship between a young boy and the environment that would soon become his life's mission. He recalls, "you start many years ago, because you are a sculptor, you go with the in summer camps and, and you really love nature… you capture these relationships." It was an immersive beginning, rooted in tangible experience and observation. His passion for the environment was thus born from a profound understanding of our place within it.
However, the journey from appreciating nature to weaving sustainability into the fabric of business wasn't straightforward. Alfredo reflects on an era when environmental consciousness and business seemed like two incompatible realms. But the tides of public opinion began to turn and sustainability emerged from the realm of hobbies to the forefront of business conversations. Alfredo describes the transformative period of the last decade as society began to wake up, "We are in a boat… if we continue to make a fire in the boat, we will sink. So there is no choice."
The acceptance and incorporation of sustainability in business, Alfredo believes, was influenced by a blend of regulatory action, societal pressure, and a collective awakening to the indisputable link between profitability and sustainability. The emergence of 'green' companies, he notes, isn't merely a result of strategic business decisions, but also driven by the shift in societal attitudes, from workers to consumers. "If you don't take care of the planet, we will rather go with companies that take care of the planet," he observes, summarising the sentiment echoed across the board.
It's clear that Alfredo's journey, born out of a personal love for nature and sustained by a robust commitment to sustainability, aligns perfectly with the wave of change sweeping across the globe. "The world is changing, or if not, the world will change us," he says. This quote encapsulates his ethos and is a strong reminder of the urgent need for corporations, and indeed, individuals, to prioritise environmental sustainability – not as a choice, but a necessity.
Building the Sixth Ocean: Alfredo's Vision of Sustainable Innovation

In the face of evolving environmental challenges, Alfredo paints a picture of change that's more akin to an ocean tide than a seismic shift. This wave of sustainability awareness is steadily washing over the public, with many adopting greener habits like recycling and minimizing plastic use. "The change is taking place," Alfredo shares, illuminating the growing collective consciousness around our planet's wellbeing. While he acknowledges that some still turn a blind eye to the issue, he is optimistic about the overall progress.

Fueled by this urgency, Alfredo delves into the work of a company he's closely associated with – Ocean Six. The brainchild of a veteran in the plastic recycling industry, Ocean Six is committed to creating a new, sixth ocean. "He decided, look, I want to make a company that makes a difference," Alfredo recounts. The company's aspiration is not just a fanciful dream; it's grounded in tangible strategies like reimagining packaging, revamping agricultural practices, and rendering cities more sustainable. From renewable energy production to carbon capture, the company aims to leverage advanced technologies to bring a sea change in sustainability. Alfredo asserts, "It's an amazing project, and it is behind one person and the energy of that person to transmit it to us."

This transformation is not limited to Ocean Six; Alfredo cites the creative usage of energy – from turnstiles generating electricity in Paris to pedestrian-powered tiles – as evidence of this broader shift. He foresees a future where energy efficiency becomes paramount, with innovations ranging from self-charging jackets to more efficient batteries. His advice to those aspiring to make waves in this burgeoning industry is clear: "Innovation has a simple rule, be sure that what you are innovating or developing has a value for the society." Alfredo's vision of a sustainable future is undeniably inspiring, underlining his belief, "the new capitalism is sustainability."
Embracing Failure and Cultural Diversity: Alfredo on Success in Startups and Global Connections
In this riveting discussion, our guest, Alfredo, confidently expounds on the crucial elements driving success in the startup world, particularly in a vibrant city like Valencia. There's a quiet but undeniable passion in his voice as he speaks of the city's greenhouse initiatives for startups, where companies are nurtured and supported through funding, structural aid, and coaching. The real nugget of wisdom, however, is hidden in his simple yet profound statement – "Be ready to fail. Because the more you fail, the more you learn."
But it's not all about startups and failures. Alfredo's life journey is a tale brimming with rich cultural experiences from Valencia to Geneva, and from Malaysia to Japan. He's quick to emphasize the importance of embracing cultural diversity, of learning from different societies. As Alfredo puts it, "When you go to a country, if you have your eyes open, you will learn things."
Talking to Alfredo, you understand why the world needs more leaders like him in the workplace – leaders who appreciate and value a diverse set of backgrounds and skills, those who encourage openness and creativity. His approach to understanding coworkers' perspectives is all about respect and creating an environment where everyone's motivated to do their best, driven by their own sense of purpose and not external instruction. He fittingly summarizes, "Motivation is the key word. I don't like people doing things because I said. It's because they understand their objectives and they are motivated to do that."
Discover More Captivating Success Stories: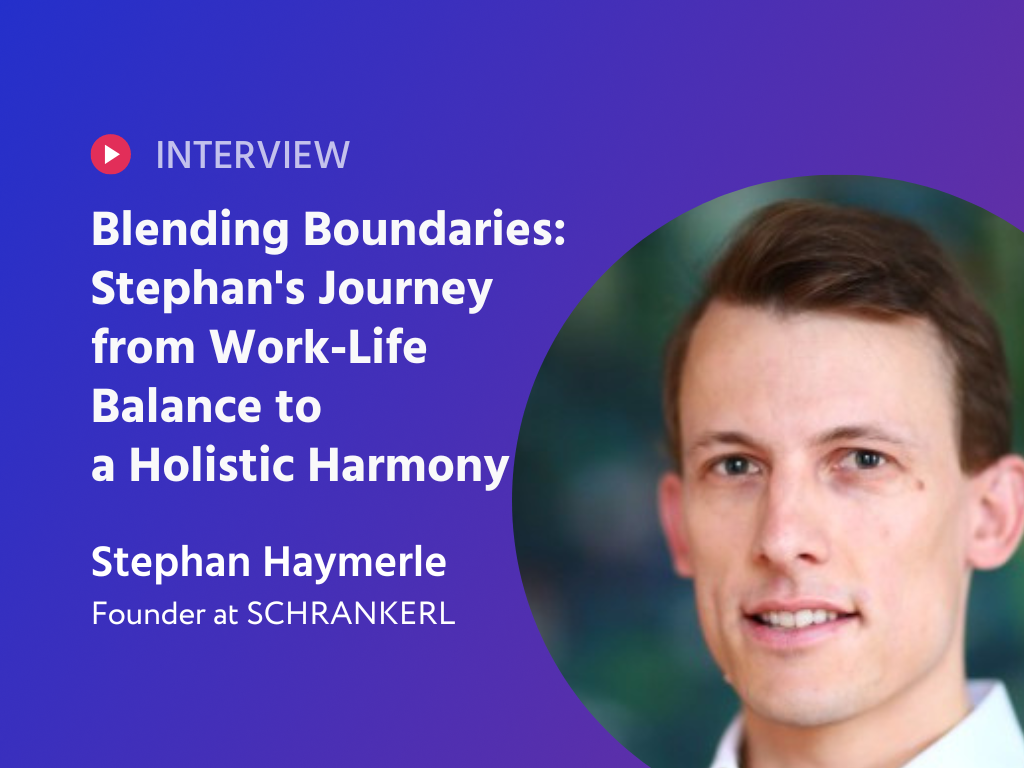 Work-Life Harmony & Diverse Teams: Unlocking Success with Entrepreneur Stephan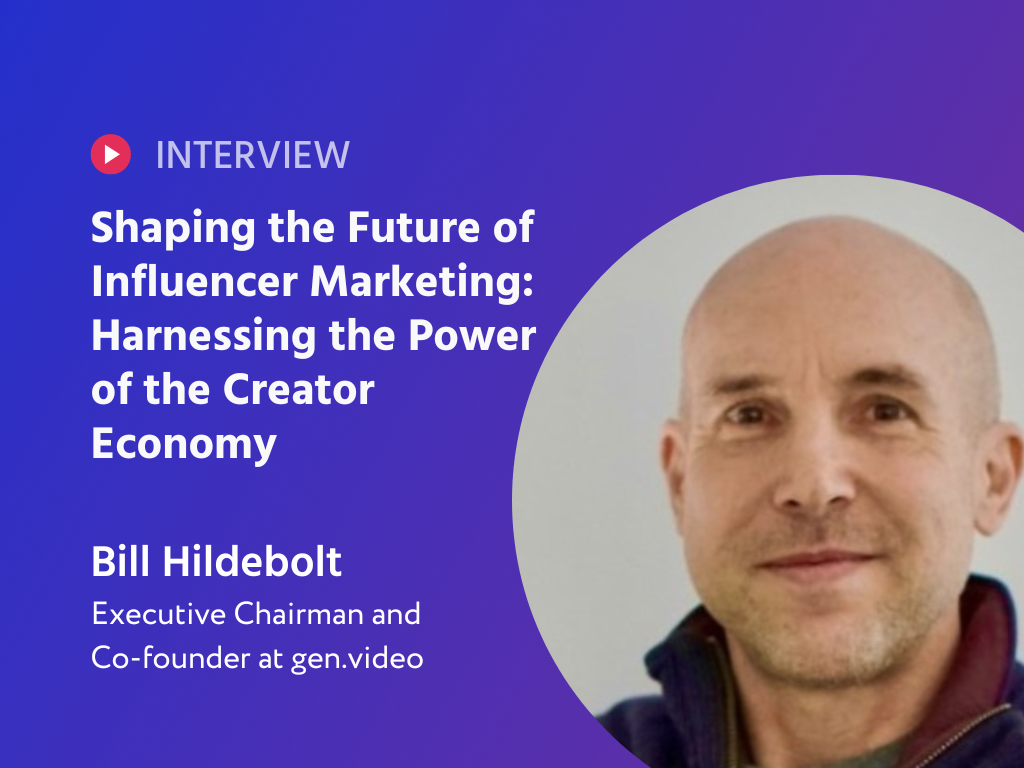 Jen Videos' Vision for the Future: Creator Economy & Power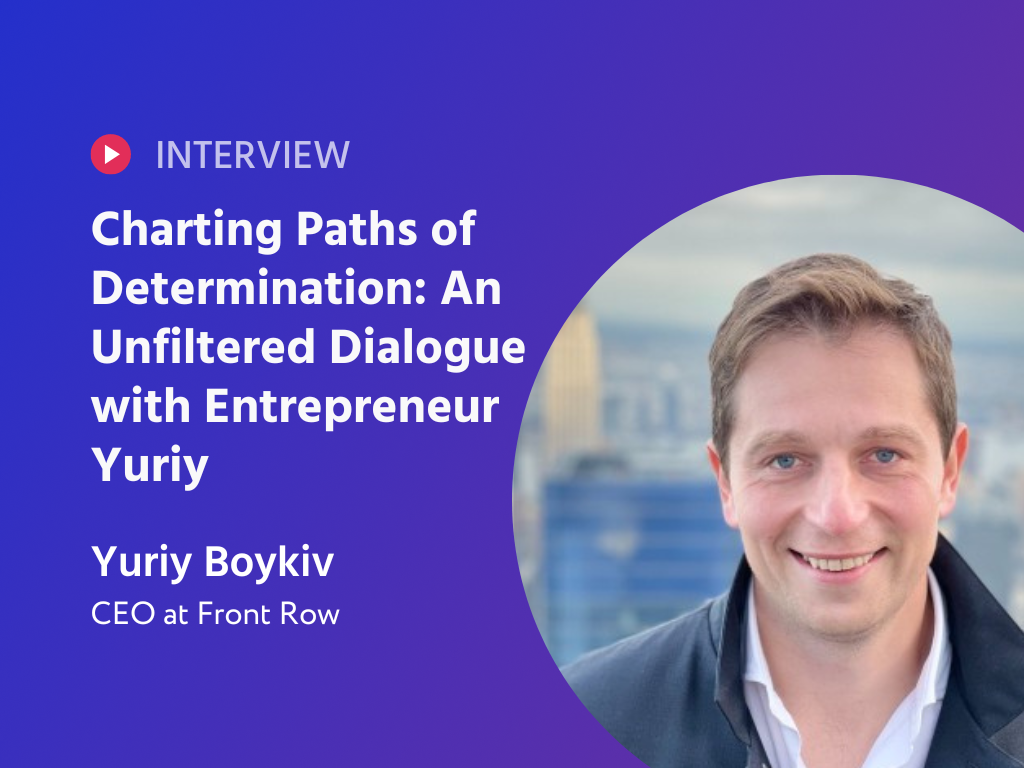 Yuriy's Journey: Balancing Determination, Delegation, and Global Impact