Creating Thriving Communities: Inside the UK Powerhouse that is Places for People
Their primary mission is to create thriving communities that will play an important role in the future, which he accomplishes through the use of technologically advanced strategies that have completely revamped the company's customer service machine by using artificial intelligence to predict customer needs.
Places for People is not your typical social enterprise; with an impressive portfolio of assets, homes, and employees, it is a UK powerhouse. They don't stop at providing affordable housing; their leisure business promotes community well-being, and their investment funds serve a social purpose.
What distinguishes Places for People is their dedication to building thriving communities. From assisting people in finding work to promoting education and inclusion. CEO Greg Reed discusses the following topics with Temy on the Bright Founders Talk Podcast: How they build thriving communities whilst promoting education and inclusion in the company, how AI is helping predict customer needs, and their commitment to sustainability by building more energy-efficient homes
Places for People CEO Greg Reed has learned the hard way that experience is more important than intelligence or effort alone. Even in the face of adversity, he always looks for the silver lining.
"We have a programme that helps people find employment, enroll in classes at Foster's, and integrate into society. Thus, I believe that working across the types of communities that we've managed to build, and then assisting those communities in flourishing, is essential."
"I think there are a lot of companies that you know, might be in the community, but I think we have the broadest platform and all of the pieces to really try and make it happen."
2023 so far…
As the CEO of a large company with many people relying on us, time is critical. While I am still optimistic about a few things, such as the UK's energy prices and interest rates, it is still too early to count on them.
While he does not dwell on his mistakes or regrets, he recognises that difficult experiences and mistakes can be used to grow and learn. He decides to focus on what he can learn from challenges and how he can use that knowledge to improve his approach.
The Future is Bright: Places for People's Vision for Prosperous Communities
Greg is convinced that their group's main goal is to build prosperous communities, which they see as a critical aspect of the future. With a sizable workforce, the company is actively considering the establishment of apprenticeship academies for internal use, which could also be extended to their communities. The goal is to provide education and training to people who want to pursue a variety of careers.
"Our plan for the future is not just limited to building homes; we aspire to create communities that feature leisure centers and employment and education opportunities. This is our ideal scenario, and we will work hard to achieve it."
Tech-Forward: How Places for People is Pioneering Innovation
"I believe there are several areas where our company has undergone significant changes. Firstly, customer service has drastically improved with the advancement of technology. In the past, customers would have to visit a physical office to pay rent or report an issue. Then, we moved on to phone and web-based customer service. Now, we have apps that provide even more convenience."
Currently, the company is focused on utilizing all available customer and home data to improve customer service even further. They are exploring the use of AI to predict maintenance needs and necessary changes, with the aim of providing a more efficient and effective service to their customers.
Sustainable Solutions: How Places for People is Building a Greener Future
For the group, sustainability is a crucial element of their work. While it may not be the easiest undertaking, they are committed to making strides in this area. When constructing new homes, they prioritize building to a net-zero standard, assuming that the government will eventually resolve the issues with the grid, and they will be able to obtain clean energy from it.
"We recognize that if the grids remain polluted, it would be prohibitively expensive to provide social housing that meets their sustainability goals. Therefore, we are relying on the overall UK situation in the next few years to facilitate a transition from gas and other sources to electricity and to provide them with clean electricity."
The group believes that such a shift in the energy landscape is necessary to achieve their sustainability goals, and they are hopeful that it will come to fruition soon.
Our new builds are net zero compliant. We're putting solar panels on new homes, but they still need to be connected to the grid for heating. We're also working on existing homes to make them more energy efficient by improving windows, insulation, and roofs.
"Some of our homes are over 100 years old and were not built for this environment. We're retrofitting them to be more energy efficient."
Close to Home: Why Places for People Keeps their Tech Team Local
Places for people value keeping its tech team close and maintaining control over their work processes, as they are not big fans of outsourcing. To facilitate this, they operate in an agile manner, allowing for quick pivots and adjustments as needed.
"Occasionally, we outsource certain tasks when we need assistance or lack expertise. However, we pride ourselves on having a large and competent tech team."
Values-Driven: How Places for People's Principles Guide their Success
Greg tells, to really bring a company's values to life, all senior leaders must be skilled salespeople. They must embody, celebrate, and champion the values in everything they do. When you see an employee embodying the values, even if they're several layers down in the org chart, it's essential to celebrate and recognize them.
It's not just the top executives who are responsible for this; it's all leaders in the company who must make an effort to connect with their people and engage in two-way communication.
Greg encourages a collaborative approach to hiring with their leadership team and prioritizes empowerment, allowing the team to make their own decisions within the company's strategic direction and priorities. He emphasizes the importance of a dynamic work environment that fosters collaboration and creativity.
"To complement the property experts on my team, I hired people for technology, risk, and the people team. These were big hires, and they have been integrated into the company's structure."
Growing Together: Why Places for People Invests in Employee Development
As the CEO of a huge company, Greg tells how promoting from within is a key strategy for success. With a massive intake of graduates every year, there is a constant influx of new talent coming to the company. However, Greg stresses how promoting from within ensures that lower-level managers take a hard look at people and develop their team, creating a pipeline of talent that can move up the ranks over time.
"By creating a culture of internal promotion, the company can provide opportunities for people who might otherwise be overlooked due to biases in the hiring process," tells Greg.
This approach, he tells, also fosters a sense of loyalty and commitment among employees, as they see that the company values their contributions and is invested in their long-term success.
The second type of new blood comes from the annual intake of graduates. It is essential to bring younger perspectives into the company to provide different dynamics and fresh ideas. I have met with the graduates several times to get to know them and break down the barriers between us.
Tech Talent: Navigating the Age Pool of Hires in a Fast-Paced Industry
It depends on the specific goals of the business. Having someone skilled in social media is crucial in today's business landscape, but it's also important to have someone with experience in group counsel who understands the complex laws that come with running a large business.
One of the challenges that people don't often discuss is managing across different generations. As a CEO who's 53 years old, I used to deal with one generation younger than me and one generation older than me. However, now I have to manage people on the board who are in their 80s, a generation completely different from mine, and I also have younger employees, even my own children working for me.
One of the challenges that people don't often discuss is managing across different generations. As a CEO who's 53 years old, I used to deal with one generation younger than me and one generation older than me. However, now I have to manage people on the board who are in their 80s, a generation completely different from mine, and I also have younger employees, even my own children working for me.
Managing a multi-generational workforce can be a challenging task, but it can also be an exciting opportunity for growth and innovation.
As CEO of Places for People, Greg says how he learnt every generation has its own unique traits and perspectives, and it's important to embrace them.
"The younger generations tend to be more open about their career plans and are more likely to switch jobs frequently. It brings fresh perspectives and experiences to the company."
"On the other hand, the older generation may have more experience and expertise in a particular field. But, equally, they may also be resistant to change, and it's important to find ways to include them in the company's growth and development."
By doing so, you can create a workplace culture that values diversity and encourages collaboration across generations. Ultimately, this can lead to increased productivity, innovation, and a stronger sense of community within the company.
Discover More Captivating Success Stories: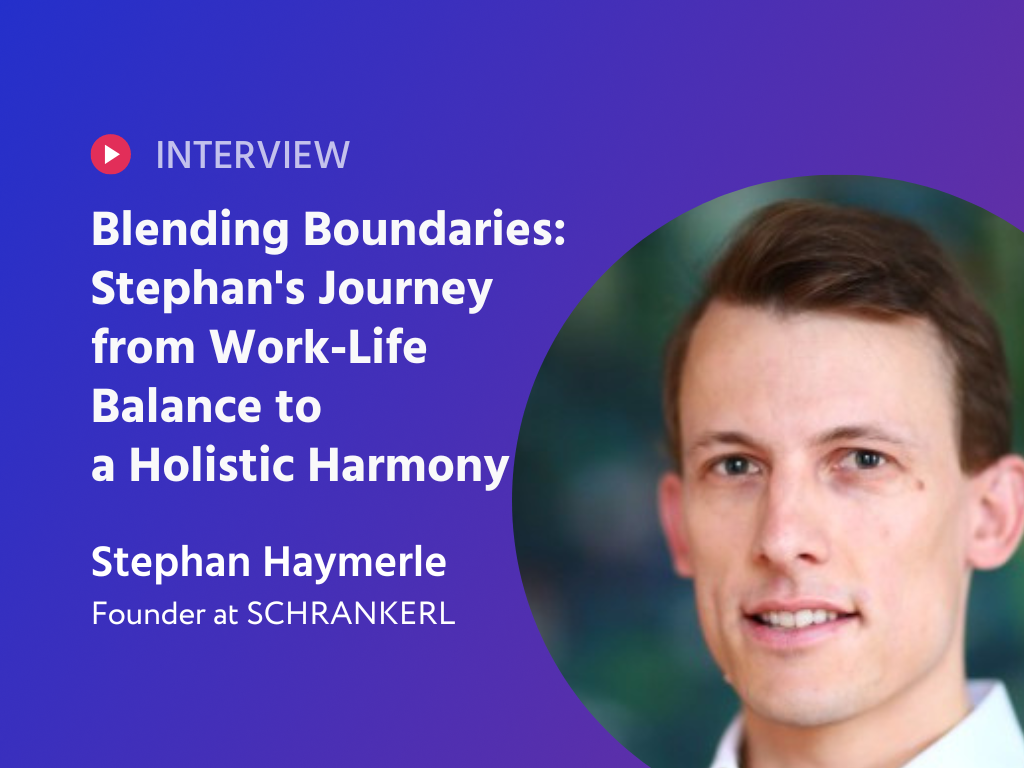 Work-Life Harmony & Diverse Teams: Unlocking Success with Entrepreneur Stephan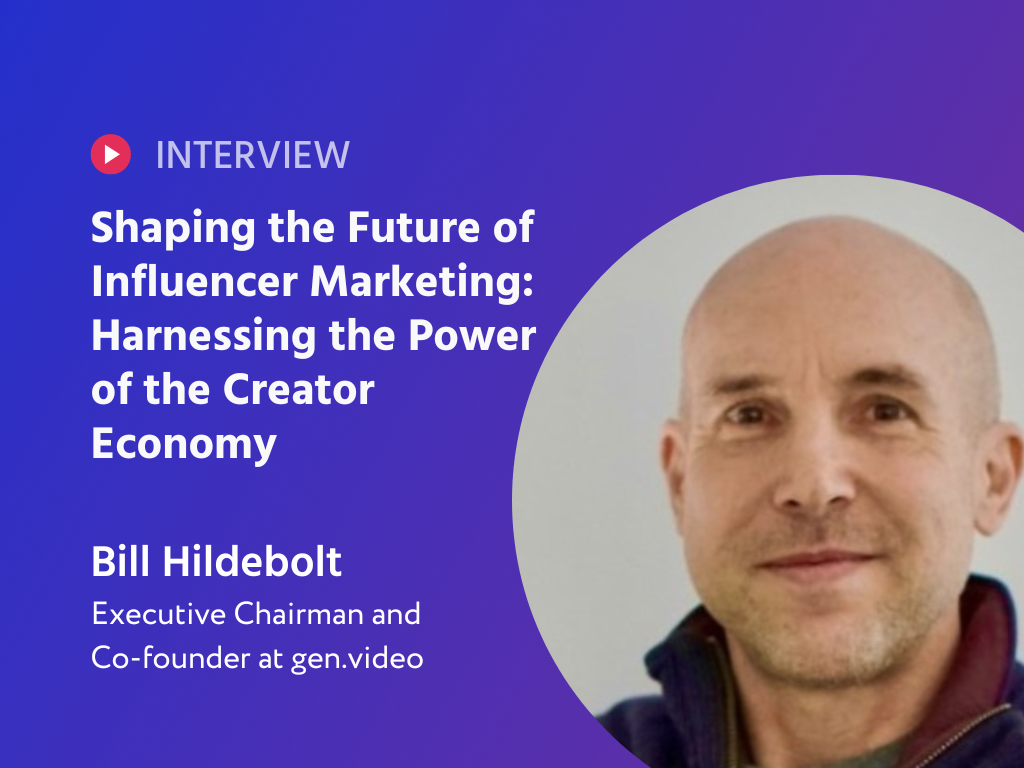 Jen Videos' Vision for the Future: Creator Economy & Power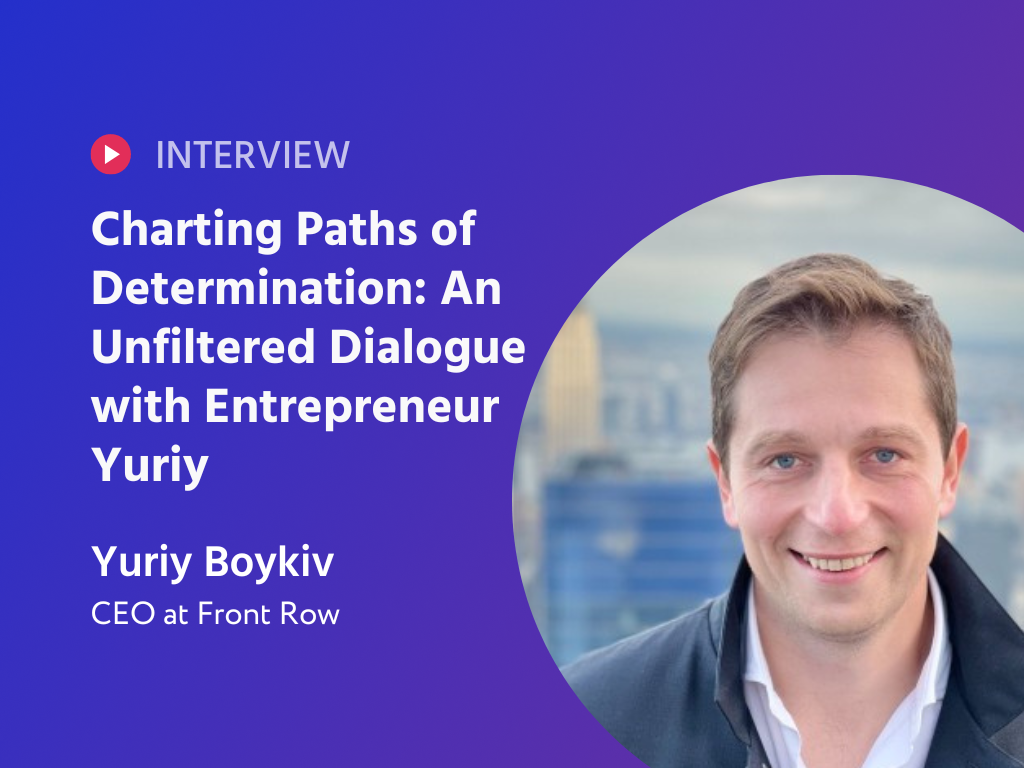 Yuriy's Journey: Balancing Determination, Delegation, and Global Impact