Frontier Car Group
OLX Autos: the Secondary Car Market
"Driving Innovation" narrates the inspiring journey of Temy's collaboration with OLX Autos, in transforming the used car industry with a ground-breaking mobile app. As we delve deeper, we explore how Temy, armed with its rigorous QA methodologies, overcame complex challenges and, in unity with OLX Autos, sparked a revolutionary change in the secondary car market
Technologies
FCG
The Secondary Car Market
An In-Depth Look at Temy and OLX Autos
In the ever-evolving landscape of technology partnerships, one narrative stands out for its dynamism and fruitful outcome – the collaboration between Temy, and OLX Autos, formerly known as Frontier Car Group (FCG). Their story is one that underscores a shared commitment to enhancing the user experience and revolutionizing the used car market, demonstrating what's achievable when ingenuity, innovation, and quality combine.
A Visionary Conception
Let's go back to where it all began. Frontier Car Group was established in 2016 with an audacious goal: to reshape the used car market landscape in emerging economies. The concept was as simple as it was revolutionary: devise a reliable, user-friendly platform where individuals and dealerships could sell their used cars without the usual hassles associated with the process. Focusing on critical services such as vehicle inspections, pricing guidance, and paperwork assistance, FCG aimed to create an ecosystem that would simplify the buying and selling of used cars, making the entire process transparent and convenient.
This ambitious vision didn't go unnoticed. The OLX Group, a network of online classifieds platforms with a global footprint, saw the immense potential in FCG's model. In 2019, it acquired FCG, leading to the birth of OLX Autos. The acquisition allowed OLX Autos to access the OLX Group's extensive user base and resources, thereby expanding its reach and fortifying its position in the used car market.
Now, with the combined strength of OLX and FCG, OLX Autos operates an array of platforms under its brand, with a laser-focused commitment to enhancing transparency, streamlining the buying and selling process, and enhancing the overall customer experience in the used car sector. The platform's continuous growth and success illustrate the power of innovative thinking and strategic collaborations.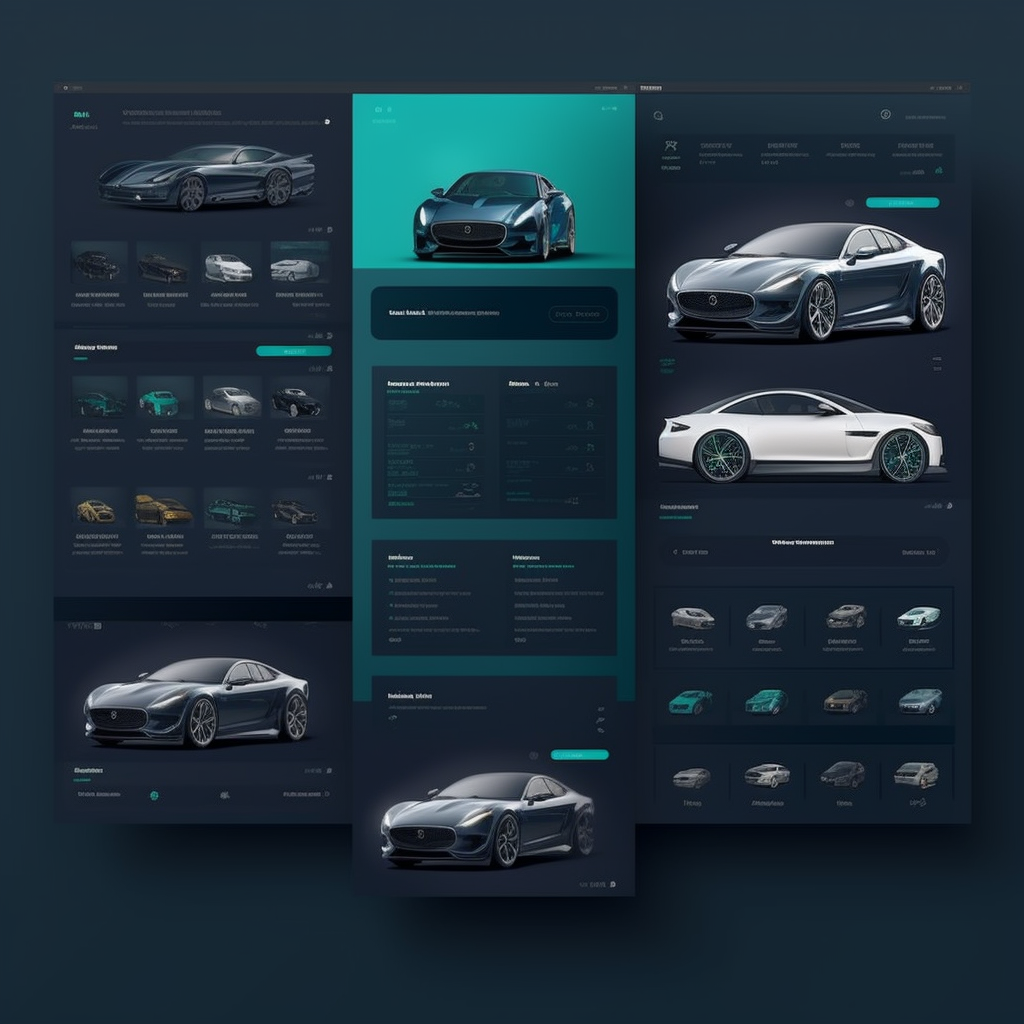 A Partnership of Innovation and Excellence Begins
However, the journey to revolutionizing the used car market would not be complete without mentioning Temy's pivotal role. Temy, a renowned technology company known for its expertise in quality assurance, became an integral part of this transformative project.
Joining forces with FCG, Temy was tasked with improving the quality and development of FCG's mobile app. This app was designed with an innovative concept: to create a betting system for selling cars in the secondary market. It was envisioned as a tool that would make buying or selling used cars as easy as a few clicks on a smartphone, with the platform serving more than 14 countries worldwide. This groundbreaking idea was set to disrupt the auto industry, turning the app into a one-stop-shop for anyone looking to buy or sell used cars.
As part of this grand vision, Temy assembled a dedicated team of Quality Assurance (QA) and Advanced Quality Assurance (AQA) professionals. This team had a critical mission: to ensure the app's functionality, stability, and user experience met the highest quality standards. They were tasked with guaranteeing that the app not only worked flawlessly but also resonated with users across all 14 countries it served.
Throughout the journey, one of Temy's most notable achievements was transforming the testing documentation system. Recognizing the importance of efficient organization, traceability, and overall visibility in testing efforts, Temy decided to switch from Google Spreadsheets to TestRail. This marked a significant improvement in the testing process, leading to increased efficiency, better decision-making, and a more streamlined testing approach.
FCG
Challenges
The Pathway to Breakthroughs
Any ambitious endeavor comes with its own set of challenges, and this project was no exception. The most prominent hurdle Temy's team encountered was delivering comprehensive testing coverage for the app on numerous real devices. The team had to ensure the app functioned optimally on a variety of platforms, operating systems, and screen sizes, considering the app's wide reach across different regions.
In addition, catering to a global audience introduced the complexity of localization. Temy's team had to be sure that the app was not just technically sound, but also culturally relevant and suitable for each of the markets it served. This meant taking into consideration local languages, currencies, consumer behavior, and market preferences.
These challenges, though daunting, were met with resilience, ingenuity, and a problem-solving mindset. Temy's team proved its mettle by consistently overcoming these challenges, demonstrating their expertise in mobile app testing and their dedication to delivering a top-quality product.
The Spirit of Teamwork
One can't talk about this partnership without emphasizing the spirit of teamwork that underpinned every milestone. Both Temy and FCG believed in the power of collaboration and collective effort. Their cooperation wasn't just about achieving a shared goal, but about fostering a community of creative thinkers, problem solvers, and innovators.
Temy's QA and AQA team members, in particular, exemplified this collaborative spirit. They worked closely together, providing mutual support throughout the project. Despite the challenges, they remained steadfast in their commitment to ensuring the highest quality product. Their unwavering dedication to this goal is evident in the success of the OLX Autos app.
Revolutionizing the Auto Market with Functionality
The OLX Autos (FCG) app, created through this partnership, stands as a testament to the power of innovative thinking and technical prowess. With features designed to simplify the process of buying and selling used cars, the app serves as an excellent tool for both buyers and sellers.
At its core, the OLX Autos app introduces users to a unique betting system for selling cars. Sellers can easily list their vehicles, inputting details such as make, model, year, mileage, condition, and price, as well as uploading photos. Once the car is listed, it enters an online auction, where potential buyers can place bids or propose their prices. The app also features in-app communication for buyers and sellers to negotiate prices and finalize transactions.
It doesn't stop there. Recognizing the diversity of its user base, the app offers robust localization features, catering to the needs and preferences of each market, including language options, local currency support, and region-specific functionalities. Notifications and alerts keep users updated, while the search and filtering capabilities enhance user experience by allowing users to refine their car search based on specific criteria.
The Triumph of a Successful Partnership
In conclusion, the partnership between Temy and OLX Autos is a shining testament to effective collaboration, unwavering dedication to quality, and an unyielding commitment to meeting client expectations. Together, they crafted a robust and user-friendly mobile app that has undeniably revolutionized the secondary car market. Their story, punctuated by challenges, triumphs, and an enduring commitment to excellence, exemplifies the extraordinary results that can be achieved when vision, innovation, and teamwork unite.
Through their shared journey, Temy and OLX Autos have created more than just a successful app. They've set a new benchmark for digital innovation in the auto industry, raising the bar for what's possible in the intersection of technology and customer experience. It's a tale of partnership and progress that serves as an inspiration for many and a testament to the transformative power of collective innovation.
Are you ready to brainstorm the next big thing?