Transforming the Tech World: Ryan's Journey to Cultivating Growth at Korio and Inspiring Aspiring Entrepreneurs
Ryan's Success Mantra: Nurturing Growth & Embracing Challenges in Tech Startups
Welcome to our latest episode of Bright Founders Talk. In this captivating interview, we sit down with Ryan Keane, the visionary founder and CEO of Korio, a rising star in the pharmaceutical software industry. Shying away from traditional career paths, Keane's journey has taken him from a mathematics graduate to a finance professional, and finally to the realm of entrepreneurship with Korio.
With a knack for 'stepping away from the beaten path', Keane draws on his experiences to paint a vivid picture of his unexpected yet rewarding journey into entrepreneurship. Throughout the conversation, Ryan unpacks his deep-seated drive for innovation, his experience with startup culture, and the thrilling moment he decided to launch Korio.
The interview dives deeper into Korio's unique role in the clinical trial process, aiming to make the labyrinthine process more streamlined and patient-centric. Keane's candid account of his entrepreneurial journey, combined with his insightful thoughts on Korio's mission, makes this interview a must-read for all software enthusiasts and budding entrepreneurs. Tune in to discover the real story behind Korio's success and the intriguing path of its founder.
Accidental Entrepreneur Turned Trailblazer: Ryan Keane and the Evolution of Korio
Ryan Keane, the founder and CEO of Korio, is candid about the fact that becoming an entrepreneur was not part of his grand design. The unexpected transition from working in large corporations to more intimate, dynamic settings took root early in his career. Keane's journey, he reveals, is a narrative of constant evolution, peppered with daring leaps into unfamiliar territory and serendipitous opportunities that eventually led to the creation of Korio. Reflecting on the impetus for setting up his venture, Keane confesses, "One week, it was business as usual. And the next week, it was 'I'm doing my own thing.'"
Keane's history is as diverse as his ambitions are lofty. From studying mathematics to a high-profile finance role in New York, he made a conscious decision to deviate from the conventional path. He recalls, "It has the reverse effect for me. And it got me really anxious and feeling like I was missing out on doing something really genuine and pure to myself." This restless spirit fueled his dramatic shift into biostatistics, and then life sciences. Keane's time in the life sciences sector solidified his understanding of how technology is applied in clinical trials, an insight that eventually led him to launch Korio.
At the heart of Korio's mission is the need to simplify the complex process of clinical trials. Keane simplifies the concept, explaining it as a randomized process that assigns patients either a treatment or a placebo, a process much like a "virtual coin flip". This ensures the clinical trials are conducted without bias. Korio's software, therefore, plays a crucial role in managing the entire lifecycle of these trials – from assigning treatments to patients, tracking their progress, and ensuring that the requisite drugs are readily available when needed. This dynamic solution ensures that clinical trials run seamlessly and that patients' needs are always at the forefront.
Finding Harmony in the Orchestra of Business: An Unplugged Chat with Ryan, the Maestro Behind Korio's
Ryan, the co-founder of Korio's, sheds light on the intriguing tale behind the company's name in a recent conversation. His love for music, combined with the concept of a collective chorus, led him to christen his company after a choir. The name encapsulates the potent synergy that can result when individuals harmonize to create something of greater value. In his words, "We liked the word 'chorus,' and the idea that one individual can be congruent, really powerful. But then you bundle it with others, and you create a much better thing at the end of the day." This symbolism not only underpins the company's name but also their approach to collaborative innovation.
Speaking about the hurdles of the modern entrepreneurial journey, Ryan elucidates the paradox of virtual workspaces. While they offer flexibility and eliminate commuting, they can pose a significant challenge to startups. Nurturing relationships, creating systems, and building rhythm without in-person interaction is an uphill task. However, Ryan emphasizes, "When you do get together in person, the amount of work that you get done is leaps and bounds over just virtual interactions." The challenge extends to integrating new members into the team, some of whom have never met in person despite working together for over a year.
Queried about maintaining motivation, both personally and as a team leader, Ryan offers candid insights. He underscores the importance of surrounding oneself with a supportive network, staying physically active, eating healthily, and spending quality time with loved ones. At the same time, he acknowledges the moments of feeling overwhelmed and advises to not suppress them. "Sometimes, there's going to be those days where you just sit down and collapse. Embrace it, have your moments, let it happen, and then move on." This sentiment serves as a reminder of the human side of entrepreneurship and the need for balance amidst the hustle and bustle.
The Unstoppable Intrapreneur: Ryan's Journey of Resilience, Reinvention, and Reimagining the Clinical Trial World
In a world brimming with ideas, it's often easy to get lost in the white noise of innovation. However, intrapreneurs like Ryan remind us of the power of resilience, the importance of continuous learning, and the necessity of having a clear vision. As he revealed, the life of an intrapreneur isn't always about climbing the next mountain or overcoming the next challenge. Sometimes, it's about simply taking a breather on the couch, enjoying the ordinary things, and finding solace in the mundane.
Ryan learned the significance of maintaining a steady approach to fundraising during his time at Korio. His advice to budding intrapreneurs out there is, "Don't ever stop the process of raising money." True, in the early stages, one may get overwhelmed with the exercises of raising capital, but it's crucial not to lose sight of the bigger picture. Ryan regrets the sporadic approach he took initially, emphasizing that a normalized, consistent effort toward fundraising can alleviate unnecessary urgency and offer unexpected opportunities for growth and expansion.
Looking into the future, Ryan has a clear vision for Korio. He aims to bring technology into the complex realm of clinical trials, automating manual processes and making them more palatable to a broader audience. By doing so, he envisions accelerating the process of clinical development and allowing more people to contribute to this intricate field. In his words, "Technology can really better empower a wider audience to do some really complex things that maybe are not possible today." This insightful perspective, coupled with his experience and commitment, suggests that Ryan's journey as an entrepreneur is just getting started. And, as he keeps moving forward, he carries the hopes and dreams of many others alongside his own.
Cultivating an Empowering Culture: Ryan's Path to Korio's Success
In the corporate world, it's all too common for a company's culture to get lost amidst technology-driven priorities. Not for Ryan, though. His insightful approach is, in fact, quite the opposite. Before the first employees were even hired at Korio, before a single line of code was written, Ryan was clear – culture comes first. He believed, firmly, that creating an environment where people continually improve was paramount, a philosophy he knew some companies might consider novel. "You can find yourself several years into the business with a hundred employees, and nobody quite knows what the culture is supposed to be. By then, it's too late," he warned.
Ryan's belief in people's potential is powerful. At Korio, he envisioned a place that challenges individuals to develop skills they might not initially possess, creating a positive cycle of improvement and growth. He marveled at the evolution he has witnessed, with employees achieving feats starkly different from their prior experiences. However, he's quick to admit that this growth does not come without its challenges and long working days. But these hurdles are worth it when he sees how much individuals' capabilities have increased. "That for us is the most important thing, to create an environment where the people around us, their lives are improved."
Talking about first-time entrepreneurship, Ryan's advice is straightforward and heartening. "Talk to people early on," he urges. You would be surprised how many will support your vision. But his most important piece of advice: "You have to be all in or don't bother." With the multifarious challenges that entrepreneurship presents, Ryan believes there's no room for half-hearted commitments. He emphasizes the significance of preparing yourself personally and financially, and setting realistic smaller goals. But perhaps the most touching advice he shared was the responsibility one has to fellow entrepreneurs, "Once you decide to be an entrepreneur, you have a responsibility to other entrepreneurs to pick up the phone and be available for advice."
Discover More Captivating Success Stories: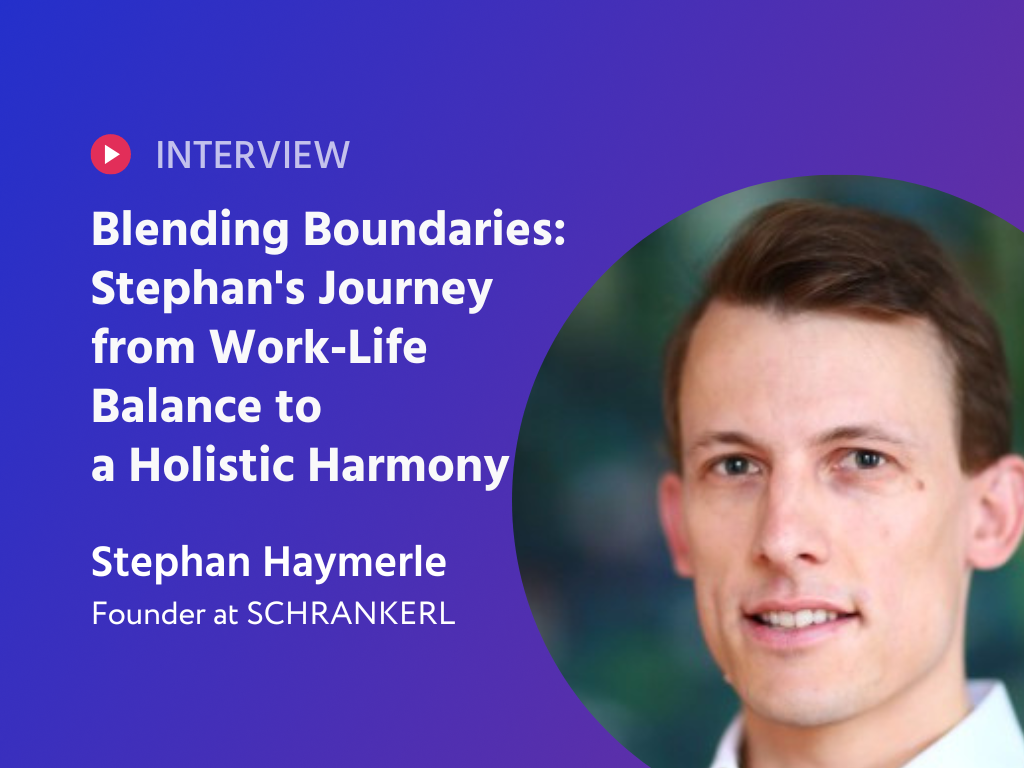 Work-Life Harmony & Diverse Teams: Unlocking Success with Entrepreneur Stephan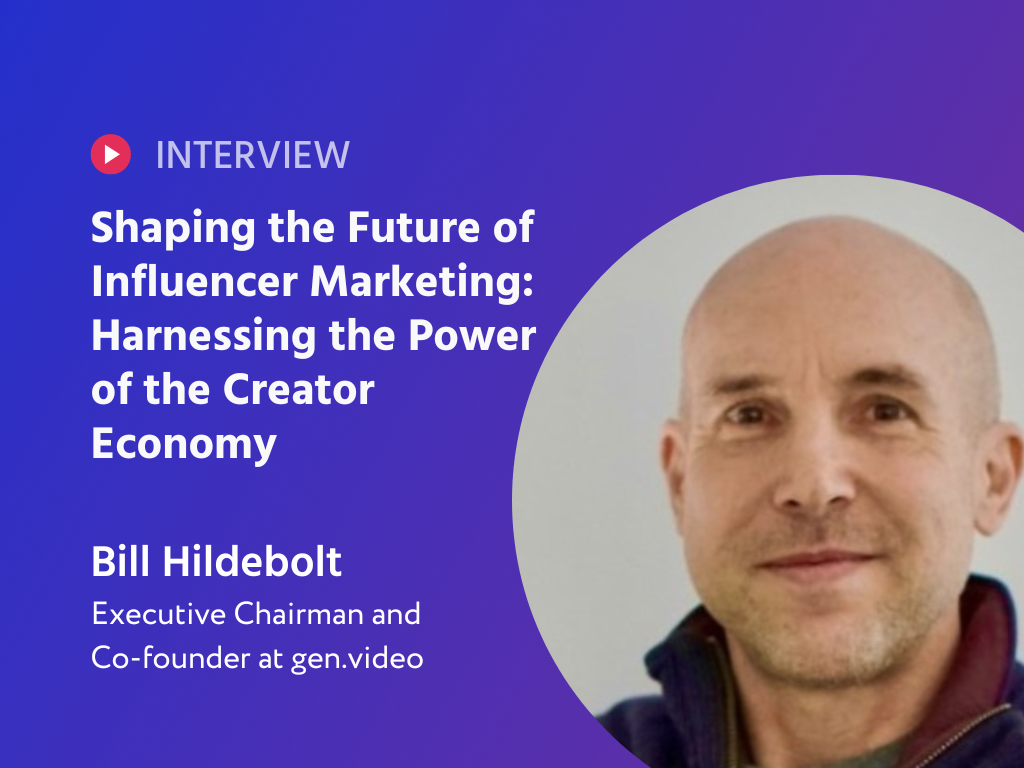 Jen Videos' Vision for the Future: Creator Economy & Power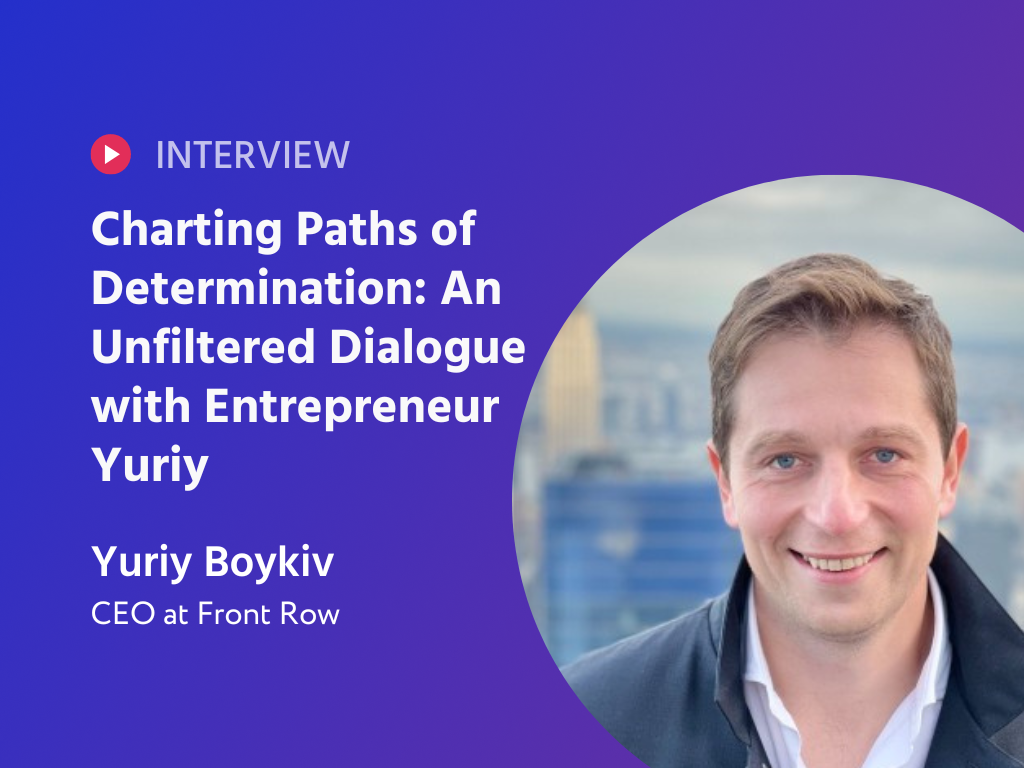 Yuriy's Journey: Balancing Determination, Delegation, and Global Impact