Three-Dimensional Relief for the Physically Disabled
Aspikio is a medical device company that is in the business of prosthetics. The Portuguese company has been in operation since 2022. Their flagship device is an upper limb scanner. With it, users will be able to scan limbs and 3D print the prosthesis at an affordable price. This solution could potentially help millions of individuals suffering from limb loss.
The 21st century has seen a series of technological advancements. Fields of study across the board have experienced monumental scientific progress. In the medical sphere, extensive headway has been made in the realm of prosthetics, and techniques involving digital scanning and 3D printing have evolved considerably. Several medical device companies are working to harness this groundbreaking technology and deliver solutions to patients in need. There is now hope for amputees and people with limb loss, and a remedy is just around the corner for individuals in search of affordable prosthesis.
Aspikio is a medical device company that specializes in the domain of prosthetics. The company is developing an optimized upper limb scanner that will enable operators to scan limbs, collect data, and then send the information to a 3D printer to print the prosthesis at a cost-effective price point. Mario Espinoza, the founder of Aspikio, readily agreed to speak with the Bright Founders Talk podcast and elaborate on his vision. Our discussion with Mario provided eye-opening insight into the world of prosthetics.
An Acumen for Engineering
Among the seemingly limitless career paths individuals can go down, few are more noble than the field of medicine. The power to save lives is one that carries both intrinsic and extrinsic merits. By applying his expertise in the prosthetics sector, Mario was able to find his niche and make a positive difference.
"With startups, you have an ability to see the whole picture. I really enjoy having the opportunity to steer my own ship. It makes work easier. The idea of doing something that is not only good for people, but also for mankind, is something I really stand behind. I get enthusiastic when applying engineering to do something that's good for people. If you can help a disabled person to walk again, then you are empowering them to be their true selves. That's the part that I really like."
Tailor-Made Solutions for Those in Need
For individuals with limb loss, finding an appropriate prosthesis can be quite a challenge. Members from the more affluent strata of society may be able to afford an advanced robotic prosthesis, while those less fortunate will find themselves with limited options. Aspikio hopes to find a middle ground with their customers, providing customized pieces at an affordable price.
"Back when I was working with Adapttech, we met with a lot of people from prosthetic clinics. Oftentimes, these clinics needed help with upper limb scanning. We had to explain to them that we focused on lower limbs, which are different. There was something about upper limbs that stuck around in the back of my mind, however. After some research, I found out that there weren't any upper limb scanners that focused on hands. The idea came from that. With the information generated from hand scans, we can 3D print prosthetics that are available in just one hour."
Attributes of an Organization
The nature of an enterprise is merely a projection of its employees. Thus, the qualities any rising start-up wants reflected in their business must first look for within itself. When considering candidates for vacant posts, Mario's primary interest is in their disposition.
"One of the things I look for most in people is character. I don't care about their race or the technical level they have. I have a very strict policy of only hiring people that are smarter than me. I like people that are honest and can take the level of pressure that startups require. I'm looking for attitudes that have the capacity to do something that seems impossible. The type of people that I want can break the limit and find solutions that nobody else can see."
"One of my greatest strengths is that I know when I'm not the right guy for the part. If I meet someone who's better than me at performing an essential task, I hire them. For me, my playground is going from ideas and napkins to something that can be physically touched, and then actually getting it into the market. That's my game. That's what I do alongside my like-minded team."
Founder of Aspikio
Aspikio, like every other business, has endured setbacks since its founding. Securing financial investors and locating resources proved to be toilsome. It would be a mistake to assume that all venture capitalists are cut from the same cloth. Backers looking to bankroll startups have varying degrees of capital, often limited by the economic situations of the countries they occupy. While these differing nations can provide funding for a project, they also have the potential to provide materials and labor.
"The difficulties I've encountered are very regional-dependent. Raising money in France is not the same as raising money in Germany. Some investors are apprehensive when it comes to medical hardware. It has an extra layer of difficulty, and there are a thousand things you need to factor into the equation. It just keeps getting harder."
"One of the best things you can do as a founder is to have an eclectic approach of searching for resources in a variety of places. I say this not only in the sense of money, but also in the sense of industry. You can get better deals if you know where to look. There is always the possibility to outsource the things you need, and you don't need to buy from the big players. When you outsource work to foreign companies, it gives you a lot of perspective. These companies might have a novel approach of doing things because of their background and provide alternative solutions you hadn't thought of."
Creative Circumvention
The wellbeing of any venture depends on a skilled businessman's capacity to identify imaginative workarounds. Mario prides himself on his ability to find innovative fixes to unforeseen quandaries. He never hesitates, however, to search for constructive input among his peers.
"A real entrepreneur really needs to know how to think outside of the box and do something amazing. You need to really understand the problem you are trying to solve. Sometimes, a tiny solution can create a huge impact. That's the magic. If you apply a troubleshooting mentality to everything you do, you start seeing everything like a startup venture, and the ideas become so much better after you speak with colleagues and classmates. Collaboration is important, and sometimes you need an outside perspective to find the best resolutions."
Discover More Captivating Success Stories: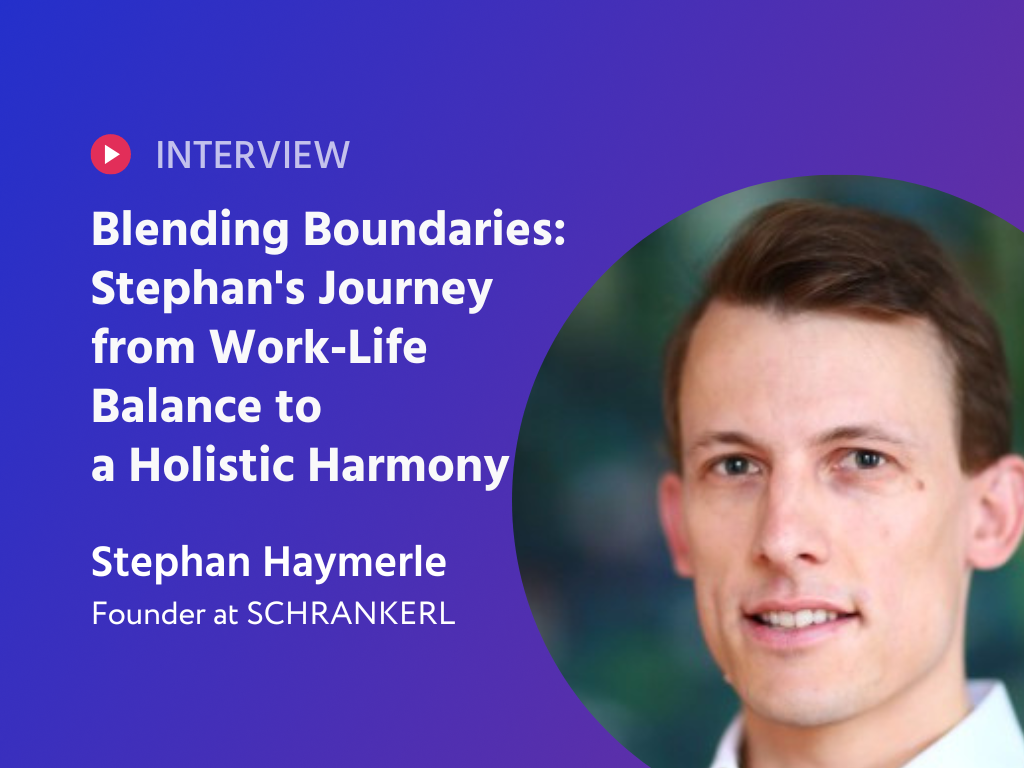 Work-Life Harmony & Diverse Teams: Unlocking Success with Entrepreneur Stephan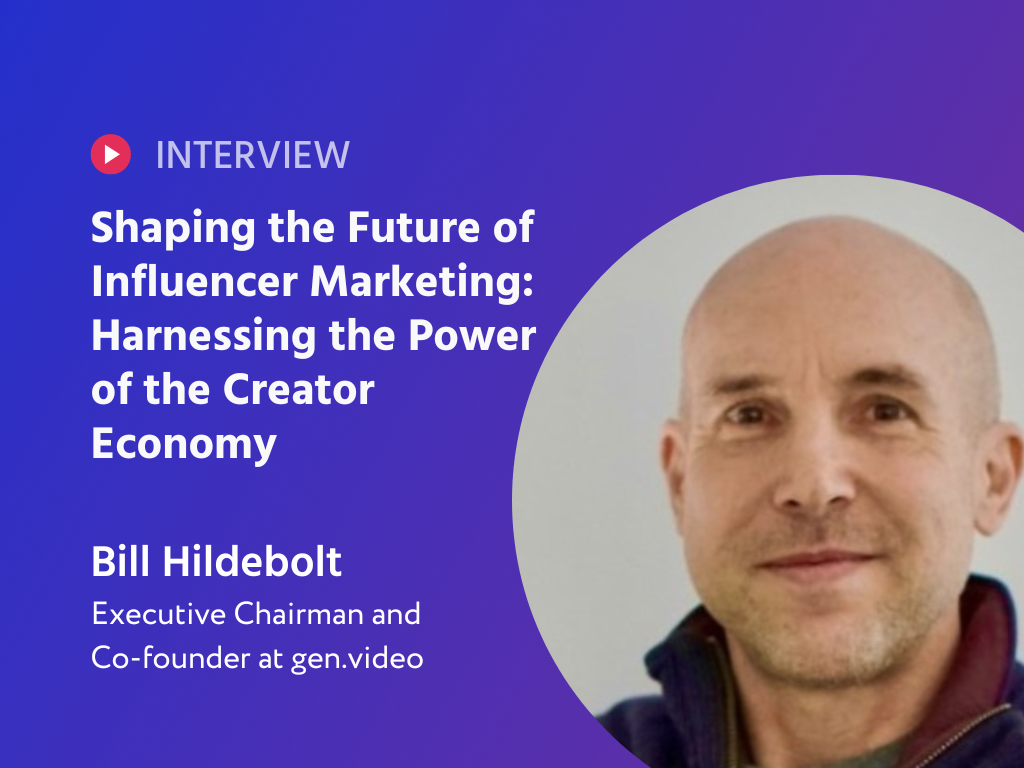 Jen Videos' Vision for the Future: Creator Economy & Power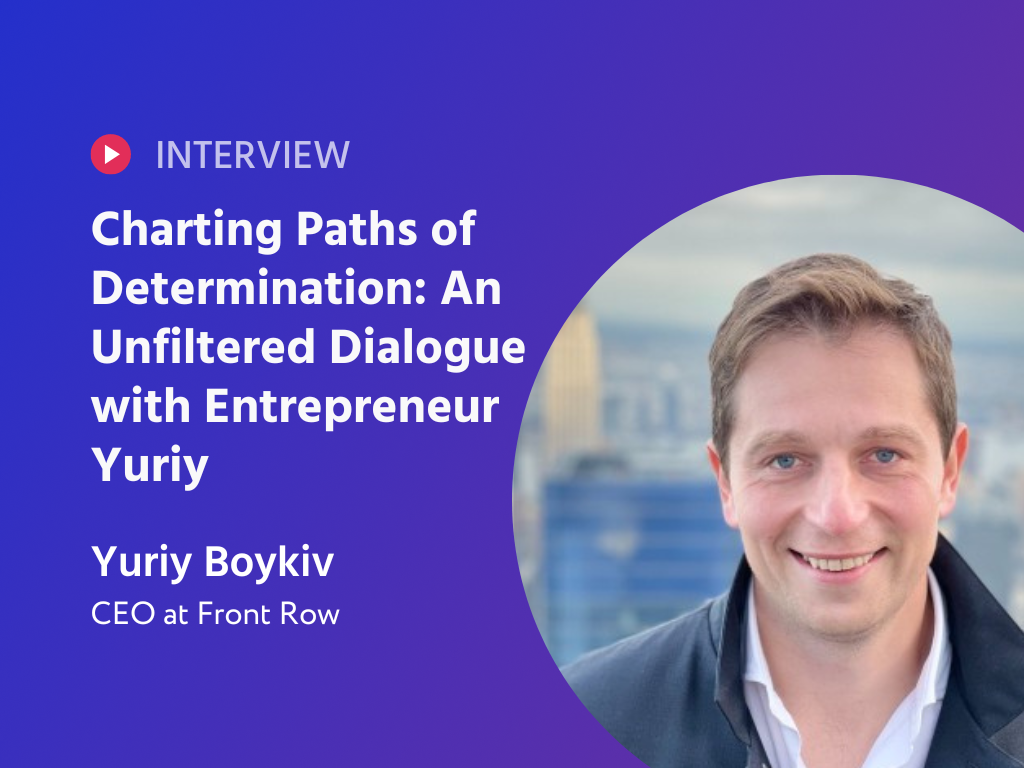 Yuriy's Journey: Balancing Determination, Delegation, and Global Impact