The Rise of Video Streaming: A Direct-to-Fan Model for Content Creators
VOYD is a Scandinavian startup that has developed a platform for artists and content creators to sell their work directly to their supporters. It bypasses traditional streaming giants such as Twitch or Youtube, allowing streamers to take home a larger profit for themselves.
Video streaming and content creation have become increasingly important in the 2020s. Businesses and individuals alike are increasingly turning to video sharing and social media platforms as a means of providing entertainment and building brand recognition. In addition, as more and more people are now working from home and communicating virtually, video content has become an essential tool for training and education.
VOYD is a Swedish company that provides a platform for creators to sell their content directly to their fans. The company was founded by a group of entrepreneurs who saw an opportunity to transform the traditional media industry by empowering content creators to monetize their work without intermediaries. Fans can purchase content directly from creators, who receive the majority of the revenue, with VOYD only taking a small commission for each sale.
A Flexible Startup Strategy
Starting a new business is often an iterative process, and it can take time to find the right product-market fit. In many cases, startups will begin with a particular idea, but as they start to gather feedback, they may discover that there are better opportunities elsewhere. This kind of pivot can be a crucial step on the path to success, and it's important to be open to change and willing to adapt as needed.
"When we first started in 2017, our company was called Showify. It was about helping musicians reach out to their audience through video. Artists could broadcast their performances and get feedback or money directly from their fans. We eventually realized that the music industry is a lot about booking agencies and copyrights, and you needed to negotiate with the labels. Even though musicians really liked the idea, it was hard to get any growth. When the pandemic hit, everything changed and suddenly everyone wanted to broadcast online. We decided to pivot towards that and let anyone who wanted to sell their videos online use our platform. VOYD users can sign up for free, upload a video, and set a price for followers that can pay for the content."
Specialization in Simplification
When a startup has a business model that is too broad, it can lead to several challenges. One of the primary risks is that the startup may spread itself too thin and struggle to focus on its core strengths and competencies. This can result in a lack of direction and focus, which can be confusing for both employees and customers. Fortunately, Anders Härén recognized this within his own company's business model, and was able to change the course.
"When I joined VOYD, I could see that the offering became too wide. We were trying to accommodate musicians, lecturers, personal trainers, etc., and I saw two things that we needed to adjust. First, we needed to slim down the value proposition. In my experience, it's not a good idea to be everything for everyone. This tends to build a very wide product, and wide products are hard and cost a lot to maintain efficiently. There was also the risk of a backlash when society opened again because a lot of the creators would leave VOYD and go back to doing offline performances. We decided to narrow things down. Basically, we would be a service for creators who were making video content online before the pandemic and would continue doing so after society reopened."
Optimal Architecture
For a new startup, choosing the right tech stack is incredibly important because it can have a huge impact on the success of the business. If the startup chooses a tech stack that can't handle high levels of traffic, it can be a huge problem down the line when the business starts to grow. By choosing the right tech stack, a startup can set itself up for success and build a product that can compete in today's fast-paced tech landscape.
"Our platform scales very nicely and has fully event-driven architecture. We're running it in Kubernetes on Google Cloud and making micro services in node.js. Across the stack, everything is written in typescript. We also have a monorepo where we share the types between the backend and frontend. That means we can also have full stack developers jump in anywhere in the stack, which makes us highly effective. For the applications, we're doing react and react native. It's been a very interesting project."
Aligning Talent and Culture
Having developers who share the same values and work well with the rest of the team can have a big impact on the success of a startup. They're more likely to be invested in the product and motivated to work hard, which can lead to better results. While it's necessary to consider cost and technical expertise when hiring talent, it's equally important to make sure that the developers that are hired fit in with the company culture.
"I've been hiring and scaling tech workers for around 12 years. It's always been hard, but I wouldn't say it's harder now than it was 10 years ago. It's become easier with the remote work situation and offshoring. Even though the competition has grown, the possibilities have also grown. You can get a good developer from anywhere in the world right now. If you want to, you can attract top talent if you have a really good offer. It's not necessarily about the money on the table though. It's about the journey that you want to take with this person. There's so much more to it than just a paycheck. It's about the company culture and its values."
Dream-Chasing Duo
While it's important to act on your ideas and pursue your entrepreneurial dreams, it's equally vital to find the right co-founder to help you bring those ideas to life. A good co-founder should enhance your skills and fill in any gaps that you may have. By finding someone who complements your abilities and shares your vision, you set yourself up for success.
"If you're an entrepreneur out there right now, there should be plenty of interesting possibilities. The tech climate is so fantastic. There are so many technologies and tools at your disposal. Just look at AI, for instance. There are so many things you can do out of the box. You don't even need any engineering competence. If you have an idea, especially if you're young, just do it. I will also say that you should really try to find your business partner, because it's going to be a tough journey, no matter how good your idea is. If you're a tech person, try to find someone who understands business and customers. If you are that businessperson, you're going to need someone with technical competence."
Discover More Captivating Success Stories: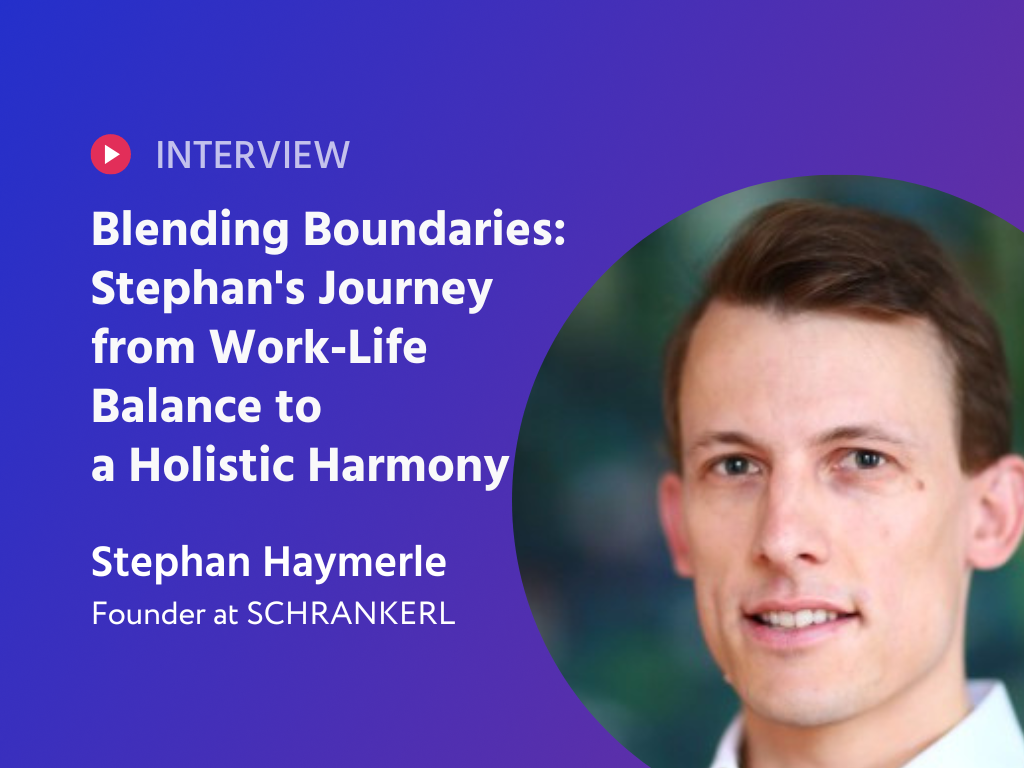 Work-Life Harmony & Diverse Teams: Unlocking Success with Entrepreneur Stephan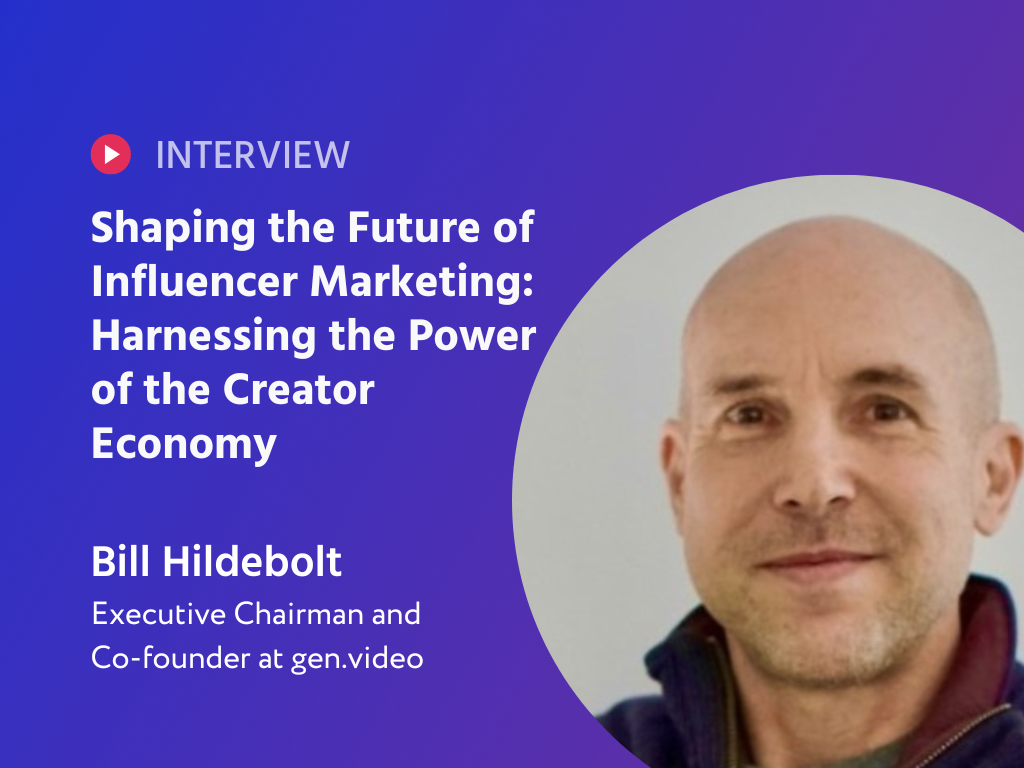 Jen Videos' Vision for the Future: Creator Economy & Power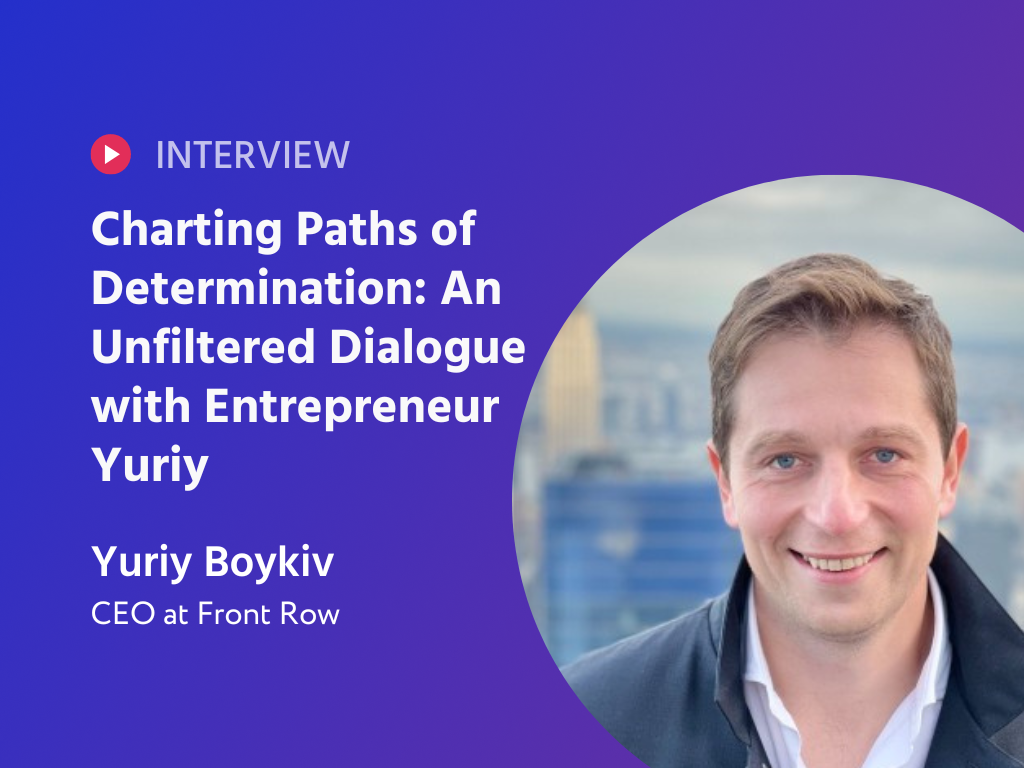 Yuriy's Journey: Balancing Determination, Delegation, and Global Impact