Tech experts now call all the shots
Martin Piqueras Caro, executive partner at Gartner, tells how he was previously referred to as the "spark" at work, back when he was just starting out and technology was the purview of "computer geeks." Now, he is only one of many IT pros who call the shots and guide directors of huge companies to follow the most profitable possible course.
Gartner, a top of its game company that has a solid 40 years of experience offering its services to clients worldwide. Expert guidance, which boasts over 16000 associates, tools that enable faster, smarter decisions and stronger performance on an organization's mission-critical priorities is what Gartner does best. Martin Piqueras Caro, Executive Partner, sits down with us at Bright Founders Talk to discuss the future trends of AI, the need for companies to go eco-friendly, the upcoming challenges in the industry and why, if we consider Moore's law, technological advancement is now out of our control.
Navigating the labyrinth that is the startup world
Today's IT directors, engineering managers, and CTOs face difficult challenges that are difficult to overcome on their own. Sometimes it's because there are so many different approaches to a problem that it's easy to choose the wrong one. At the start, there are many unknowns and no one to ask. "Which cloud provider should I use?" may be a simple question for some, but not for others. What about questions such as, "Should I seek employment in the growing field of artificial intelligence? What kind of three-year strategy should I have for my product?"
Garner represents 95% of the Fortune 500. As they work with the industry's heavyweights, they get a bird's-eye view of developments all over the world, such as projects that succeed and those that fail, upcoming technology, trailblazing items, and items that are gradually phased out. This provides Garner with up-to-date information on what works in an ever-changing market.
As a result, IT professionals can move projects forward and make decisions more efficiently, assisting their clients in avoiding potential pitfalls and making quick decisions.
"Not only do we not sell products, but we also do not provide any downloadable software or paid services."
Martin's time is undoubtedly consumed by his roles as an executive partner at Gartner and a professor at OVS Business School, but he tells how he consciously assesses how he spends his time and energy.
He tells how time is of the essence and that every morning, you are given a certain amount of time to use wisely. You must prioritize yourself and your loved ones.
"There is no excuse not to take care of yourself and those you care about. We used to call them "big rocks," and there are only about three or four of these rocks in one's life."
Martin explains how in order to understand the concept of 'big rocks' to prioritize your life, you must start by imagining a large jar with only enough space for several items, and only a few large rocks will fit.
"You can still fit rocks the size of coffee grains in this jar. You must ensure that you attend to the minor details. Keep a balance between your big goals and your smaller contributions and goals, but don't put things off until the last minute."
Going digital: ahead of the times
The banking industry was one of the first to embrace digital technology because it was essential for their survival. After its success, one of the initial thoughts for Gartner was to aid other industries in making the transition to the digital age without worry, excessive cost, or wasted time. And the fact that they deploy skilled workers out into the world to help others is a major contributor to our company's success. 
"Around the world, our team of 3,000 analysts each focuses on a unique area of expertise. We contribute by pooling the expertise of over 3,000 analysts and researchers. This has a profound effect."
Trends of the future: AI, ecological sustainability and talent
There are a number of short-term trends that are currently developing rapidly and Martin tells how they will soon meet an adequate degree of governance, one of the trends being artificial intelligence. But some still struggle to see the benefits of AI.
"People are spending a lot of money on AI, but the algorithms they create are either too resource-intensive to be practical, or because people fear that artificial intelligence will replace their jobs."
Martin tells how another major development is a focus on ecological sustainability. Companies, no matter how big or small, no matter how long they've been in the game, they need to do things in a way that doesn't harm the world. This has led to a surge in investment in environmentally friendly practices by businesses.
Next, Martin tells of the significant impact technological talent can have on both businesses' and peoples' daily lives. He tells how the trend of being more talent-aware has become a focal point for organizations of all sizes.
They referred to Martin as "the spark," meaning "the person who fixes cables and bulbs and things like that," a term denoting a low-level professional.
"Tech experts now call the shots, advising that director on the best course of action – the emphasis placed on technology will have a significant impact."
Theory: Moore's Law
Moore's Law has accurately predicted the exponential growth of computer processing speed for over fifty years. Moore's Law has been a driving force in technological advancement since the introduction of integrated circuits in the 1950s.
Martin tells how, if we follow Moore's law, it says that every year computer capabilities multiply by two, we can expect exponential growth in the near future.
"These developments are inevitable due to the exponential growth of computing power, and we have to be ready for them."
Coming troubles in the sector: Divide it up into 3
Specifically, Martin explains how we have to divide companies into two or three families to better estimate which industry subsector is most likely to suffer challenges in the future.
For starters, the proliferation of new enterprises and startups is encouraging, as it demonstrates an eagerness for growth and the presence of enterprising leaders prepared to take the industry to the next level. Unfortunately, despite their best efforts, they have been unable to secure funding to bring their ideas to fruition for a number of different reasons. Despite being promising on paper, often companies are unable to secure the necessary money or clientele to make their ventures possible because, as Martin tells, entrepreneurs and product managers often convince themselves that something is good without having credible data that verifies that.
"Instead, companies should start looking into this right away, so they can better tailor their products to market needs and make educated data-driven decisions." 
Additionally, Martin tells that huge, well-established businesses are having a hard time keeping up with the pace of change. A startup can get to it extremely quickly, but it could take a major firm three years to build the same thing that the startup builds in three months.
"The more technically advanced and indebted a society becomes, the more likely it is that radical changes will be required, such as abandoning the current system of government or considering alternatives that were once considered unacceptable."
Fly to the moon – set realistic goals!
Martin comments about his current fascination with the concept of a trip to the Moon. He needs to be practical, though, so if a journey to the moon isn't on the cards, he shouldn't expect to make it a priority. Failure in the past has taught him the value of moderation in both personal and professional endeavors.
Putting your personal values on the back burner to pursue financial gain = a bad decision
"The most important asset any company has – its people, so it's important to stick to your values and remember that everyone there deserves to be treated with dignity." 
Martin believes it's possible to excel in whatever you put your mind and energy into. If you don't do what needs to be done, it could hurt your job prospects, but once you've got it down pat, that's not the end of the road…you'll have to keep an eye on how people feel about it.
"If you pull off an excellent job, but no one notices, it won't help your career. People, management, your colleagues, need to know about it."
Take the right steps for your career, but don't forget to let your superiors and other stakeholders know how much you're contributing to their success. It will have far-reaching implications for your career.
Share and educate – this is how we move forwards!
Martin tells how you will realize, with time, that teaching others to become masters in information technologies starts to bring a lot of value and passion. Your knowledge is difficult to get, and you only get knowledge by spending time getting into trouble and failing.
Speed: The rate of change is the most dynamic aspect of our world
"The biggest significant shift I see right now is how fast technology is evolving; it's impossible to keep up with everything."
"At the beginning of my career, you were able to digest all the changes and make decisions. Now you cannot, so you have to pick which ones you want to become experts in."
"Choose where you want to apply your knowledge, and your time. This is the question you need to be asking yourself."
Discover More Captivating Success Stories: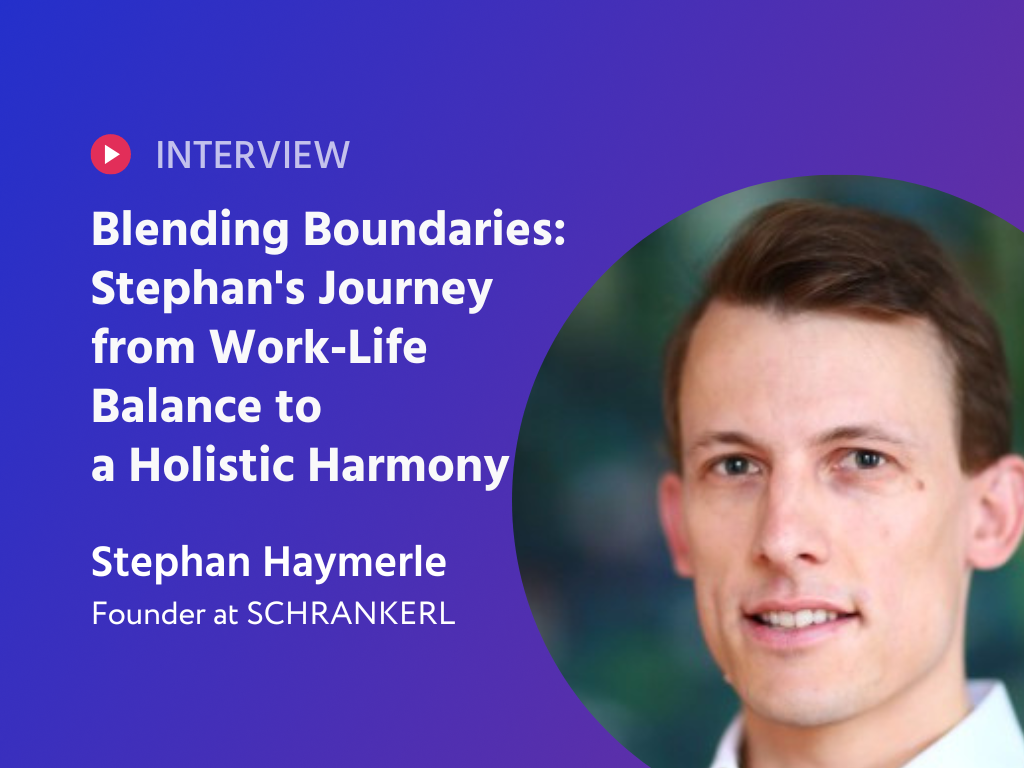 Work-Life Harmony & Diverse Teams: Unlocking Success with Entrepreneur Stephan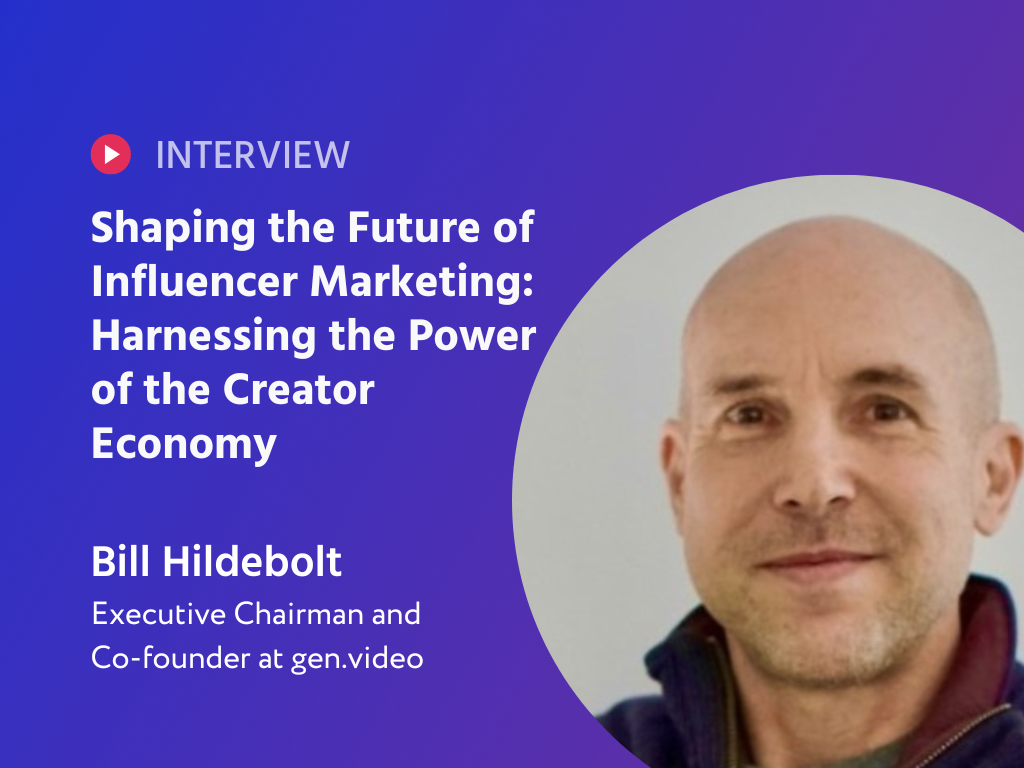 Jen Videos' Vision for the Future: Creator Economy & Power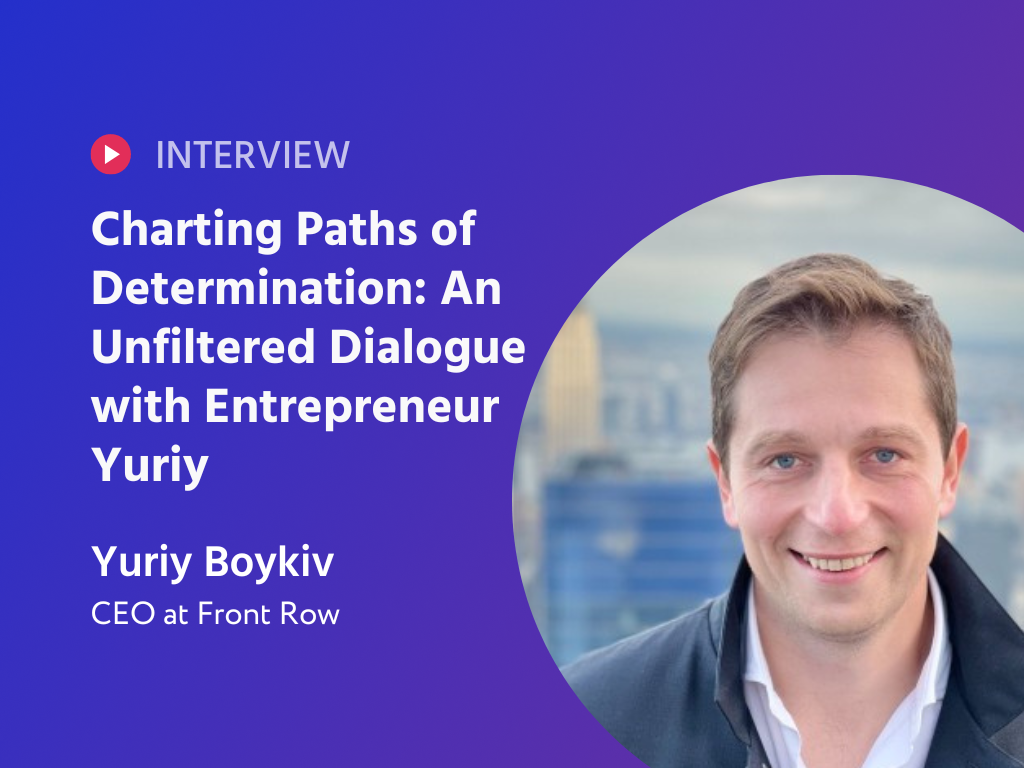 Yuriy's Journey: Balancing Determination, Delegation, and Global Impact