Riding the Tech Wave: David on Building Teams, Navigating Startups
David's Journey: Harnessing AI in HR Tech & Championing Ukrainian Developers
In this enlightening episode of Bright Founders Talk at Temy, we delve deep into the entrepreneurial journey of David Wartmann, the co-founder of Joineer.
As an individual who has embarked on a unique path blending economics and technology, David's insights offer invaluable advice to fellow entrepreneurs in the software development industry. Through our conversation, we explore his initial steps into entrepreneurship, his deep-seated interest in tech, and the origin story of Joineer. Furthermore, we dissect how Joineer revolutionizes employee engagement through AI-driven surveys, resulting in a unique, competitive edge in the dynamic HR tech space.
Throughout the dialogue, David candidly shares some of the challenges and setbacks he's faced, providing not only a dose of reality but also lessons in resilience and perseverance. Settle in as we explore the nuances of David Wartmann's entrepreneurial journey and Joineer's innovative pursuit of optimizing company culture.
Navigating the Rough Seas of Entrepreneurship: David's Unconventional Path to Founding Joineer
Imagine a young David, fresh off his apprenticeship in Switzerland, wrestling with the idea of spending his life working for someone else. It didn't sit well. There's a certain swagger in his voice as he states, "I didn't feel at the right place… I'd rather do something on my own." A realization that didn't just nudge him out of his comfort zone but set him on a path to become an entrepreneur and co-founder of Joineer. That spark of rebellion was the first step to David's intriguing journey.
David's interest in technology was brewing, even as he pursued his studies in economics. An innate curiosity led him to book a lot of IT courses at the University of Zurich. When he and his co-founders started Joineer, the tech role was vacant, and David, in his own words, felt it was "natural" that he'd fill the void. The man who once felt out of place in a conventional company role was now taking charge of product development, steering the ship in uncharted tech waters. It's a testament to his adaptability, a valuable trait in the dynamic realm of startups.
Then comes the inception of Joineer – borne out of a deep-dive into customer centricity interviews. This process highlighted a glaring gap in employee engagement practices within many companies. There's an unmistakable sense of purpose as David describes Joineer's unique approach, stating, "we actually integrate all the steps from feedback to action in one easy to." Their AI-driven, action-oriented approach empowers teams to tackle issues head-on, cultivating a culture of trust and engagement. Joineer didn't merely enter the HR tech space; they're revolutionizing it. As David's journey continues, he shares one mantra learned from his roller-coaster entrepreneurial ride: "Only a written 'yes' is a definite 'yes'."
Finding Balance and Fostering a Culture of Transparency: Inside the Mind of David Wartmann
Balancing the demands of running a startup and maintaining a healthy personal life is no mean feat. But David seems to have found the perfect formula: sports, family, friends, and books. His voice carries a touch of pride as he mentions his thrice-a-week training, "I really need that… this is really essential for me." Along with family time and reading, he found a rhythm to keep the wheels of life and work turning smoothly. A rhythm that may seem elusive to many budding entrepreneurs.
Back to Joineer, David shifts gears to discuss the crux of a thriving organization: its culture. Here is where Joineer comes into play, illuminating the dim corners of organizational culture and fostering positive communication. They do not merely reflect on past mistakes but focus on the road ahead, integrating a 'feed-forward' method, a noteworthy concept in positive psychology. In David's words, "we really focus on what can be done better within the company." There's a sense of purpose in his narrative, a passion that seems to echo through every aspect of Joineer's mission.
Talking about his co-founding journey with Fabian, David peels back the layers of their relationship, candidly revealing their fights and challenges. Yet, he considers this friction a blessing in disguise. His words capture the essence of their dynamic partnership perfectly: "It's good to have someone who challenges you… our motivation was helping each other." It is this unyielding spirit and conviction in their shared vision that has held the fabric of their partnership together, driving Joineer towards success. As we look ahead, one thing's for sure: the future of HR tech has players like Joineer ready to bend the curve.
Harnessing AI and Risk-Taking Insights: A Glimpse into David's Entrepreneurial Manoeuvres
When it comes to staying ahead in the world of HR tech, David firmly asserts that AI, particularly Natural Language Processing (NLP), is the ticket to the top. He acknowledges the hype around AI and its sibling technologies but isn't one to get swept up in the noise. Instead, he chooses to focus on integrating AI's cutting-edge capabilities into Joineer, a move aimed at staying ahead in the fast-paced HR tech market. "To stay on top of the game, you have to do your research and try to work with these new technologies," he declares, indicating a belief in the relentless pursuit of innovation.
On the topic of risk-taking and decision-making, David shares insights into the modus operandi of his self-funded start-up. Every member of their ten-strong team has a stake in the company, transforming decision-making into a group exercise. "When we take decisions, it's always in the group… we decide together how much risk we want to take, and in which direction we are going," he elaborates. It's this democratic approach that fuels their strategy discussions and helps chart the course for their venture.
David ends on an intriguing note, throwing light on the relationship between risk-taking and one's career stage. It's generally assumed that younger people are more prone to risk-taking, but within his team, the trend is quite the opposite.
Riding the Startup Wave with David: Navigating Timelines, Building Teams and Boosting Ukraine's Tech Profile
David serves up a chunk of wisdom for aspiring entrepreneurs, forged from his own experience. He emphasizes that, in the world of startups, timelines are often unpredictable. His advice? Brace yourself for things to take longer than planned. Whether it's launching an MVP or implementing the next big idea, delays are part of the process. "Things always take much longer than you plan," David advises. But far from being a downer, he sees this as an inevitable rhythm of business, especially in a field like HR tech with its slower cycles.
Moving to the cornerstone of his startup, Joineer's success, David unabashedly credits his talented team. For him, the intelligent and integrative people he works with are the driving force behind his venture. They are his everyday motivation, fueling his passion for creating a sophisticated product. "I have very, very good, intelligent, and integrative people working with me. Team is the absolute key," he declares.
Finally, David breaks down the secret to building successful teams: honesty and transparency. From discussing challenges and failures to personal aspirations, being upfront goes a long way in fostering a healthy work environment.
Discover More Captivating Success Stories: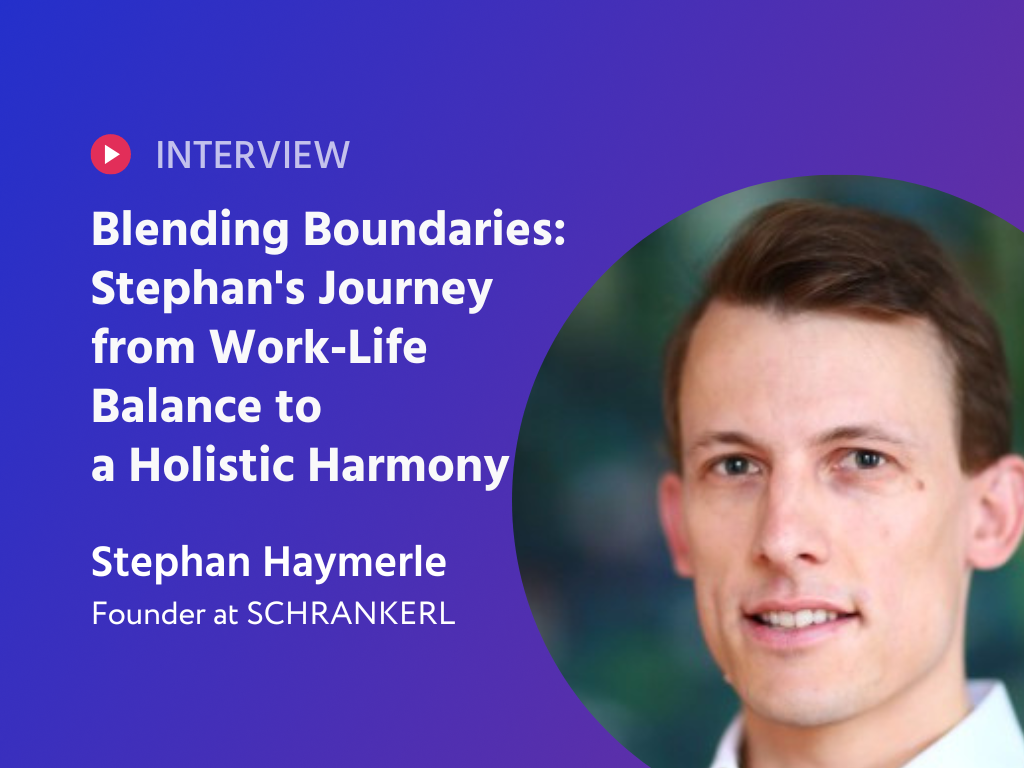 Work-Life Harmony & Diverse Teams: Unlocking Success with Entrepreneur Stephan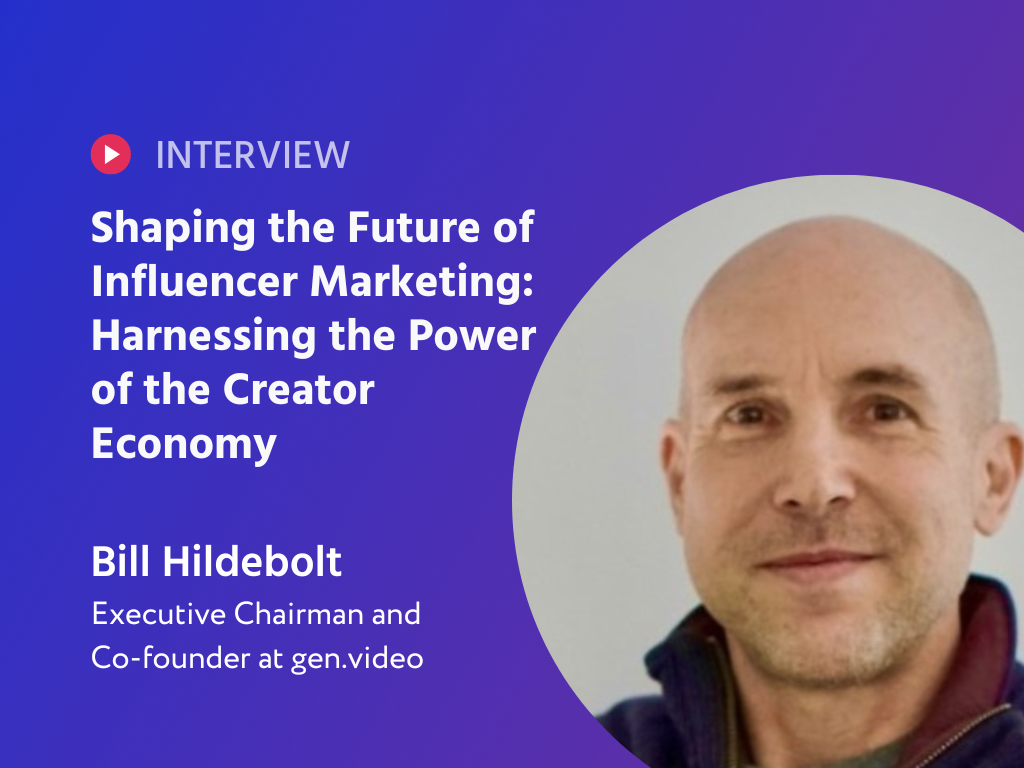 Jen Videos' Vision for the Future: Creator Economy & Power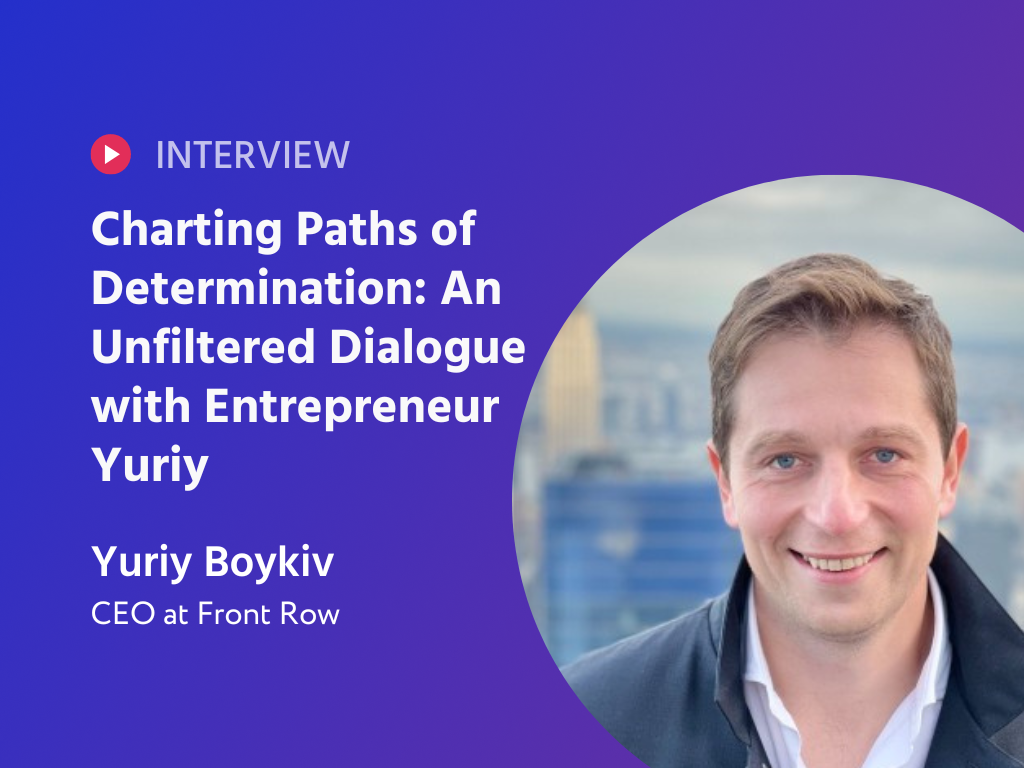 Yuriy's Journey: Balancing Determination, Delegation, and Global Impact