Paul Tiley Unravels the Evolution of UK's Crypto Landscape: From Regulatory Shifts to Future Trends
Paul Tiley: A Deep Dive into UK's Crypto Evolution & Future Projections
We dive into an enlightening conversation with Paul Tiley, the CTO and Co-Founder of CoinPass Global, an influential figure within the world of cryptocurrency. Navigating through Paul's experiences, achievements, and aspirations, our host Matt engages in a dynamic discussion, uncovering the man behind the tech, the leader within the team, and the dreamer who envisages a digitally fueled financial future.
Known for his prowess in communication and work-life balance, Paul doesn't shy away from acknowledging his unwavering commitment to his professional endeavors. While he relishes the autonomy that comes with independent work, he strongly believes in the power of a team – a testament to his inclusive leadership style. Spearheading 'everything nerdy', Paul's role encompasses software development, technical project management, and product management, embodying his holistic approach towards his craft.
Follow us as we delve into Paul's journey with CoinPass Global, exploring the nuances of this innovative domain, all the while understanding his unique perspective on the cyclical nature of the crypto industry.
The Nerd at the Helm of CoinPass and His Secret Ingredient – Teamwork!
In this fascinating chat with Paul Tiley, the CTO and co-founder of CoinPass, we uncovered an atypical tech leader who defies stereotypes. Tiley isn't your standard secluded programmer glued to a computer screen; he champions communication as his strongest skill and insists on the value of teamwork in his operations. As he chuckles, "I'm the head of everything nerdy," he also shines a light on his role, which, while laden with technical intricacies, is steeped in the very human endeavour of supporting his team and CoinPass's customers.
Paul's philosophy might surprise some; in an industry often characterized by solitary work, Paul's focus is on collective effort. "You need that collection of people coming together to do something even if they all work independently to achieve the goal," he states, revealing his pragmatic approach to effective problem-solving and project management. This belief in the power of a collective is reflected in his leadership style at CoinPass, where every question is met with a warm, "ask tech."
However, leading a team in the volatile landscape of the crypto industry isn't without its challenges. As CoinPass navigates the peaks and troughs of this dynamic sector, Paul speaks candidly about the strategy of staff retention amidst the industry's bull and bear cycles. "We like to hire with the view that you're gonna be here for the next six months, two years, four years, whatever you want," he says. While Paul admits that a smaller team might mean more work, he confidently leans into his core belief, affirming, "If you want to do anything, you need more than one person to do it."
In the Boardroom with Paul Tiley: The Art of Translating Tech to Triumph
Paul Tiley, with over two decades in the IT industry under his belt, credits much of his success at CoinPass to his unique ability to bridge the gap between the technical and the non-technical. Through countless pitches, often in the realms of the six-figure mark, he honed his skill of making complex technology comprehensible to the layman. This ability to translate the jargon-filled world of IT into everyday language not only won him clients but also imparted a confidence that he now wields like a secret weapon in the boardroom.
"I'm not very good at public speaking, but I am very confident at telling someone why something's going to cost what it's going to cost," Tiley admits. He considers this ability to justify costs and engage non-technical people as instrumental in his professional journey. It isn't the public speaking that enthrals him, but the art of simplifying the complex, making it understandable and relatable, that defines his communication prowess.
When asked about his strategy for venturing into the startup world, Tiley speaks candidly about the juggling act between full-time jobs and side hustles. "It really depends on your circumstance and it really depends on you as a person," he notes. He acknowledges that the sacrifice is often personal life or work-life balance but expresses that his motivation for building something new trumped the loss of a bit of downtime.
Crypto Guru Paul Tiley: Revamping the UK Crypto Landscape
Paul Tiley, a seasoned crypto professional, considers recent developments in the UK's regulatory stance towards cryptocurrency as significant leaps forward. In a spirited exchange with Matt, Tiley remarked on the shift in direction over the past six months. He underscored the regulator's proactive approach, emphasizing the newly established regulated sandbox as a prime example of initiatives moving in the right direction. Tiley noted, "We didn't have question and answer 12 months ago. That's a massive step forward."
Delving into the future of crypto, Tiley dared to challenge the prevailing narrative. While he acknowledges that trading remains the primary use case for crypto, he suggests that success in the crypto sphere shouldn't hinge on the price of Bitcoin alone. The number of projects and amount of work being carried out in the industry are at an all-time high. He postulates that the industry, akin to others, must weather a few failures to stumble upon more successes. The objective? Unearthing and advancing compelling use cases for crypto beyond just trading.
Speaking on his satisfaction with the year so far, Tiley revealed how his company has been navigating the bear market cycles of crypto. CoinPass has been successful in providing liquidity to other projects and helping them grow. The triumphs of the year have come from aiding a range of clients, from neo banks to pension companies, thus generating more crypto revenue for the business. Tiley's Aussie roots shine through his business savvy, as he successfully navigates the volatile tides of the crypto landscape in the UK.
Discover More Captivating Success Stories: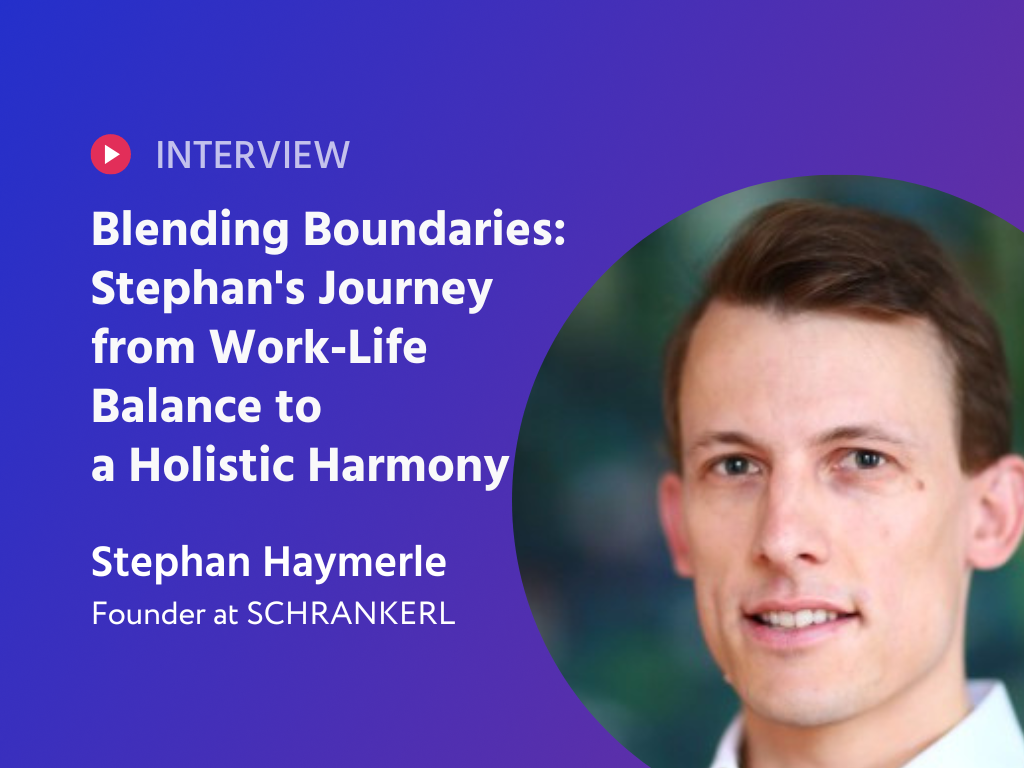 Work-Life Harmony & Diverse Teams: Unlocking Success with Entrepreneur Stephan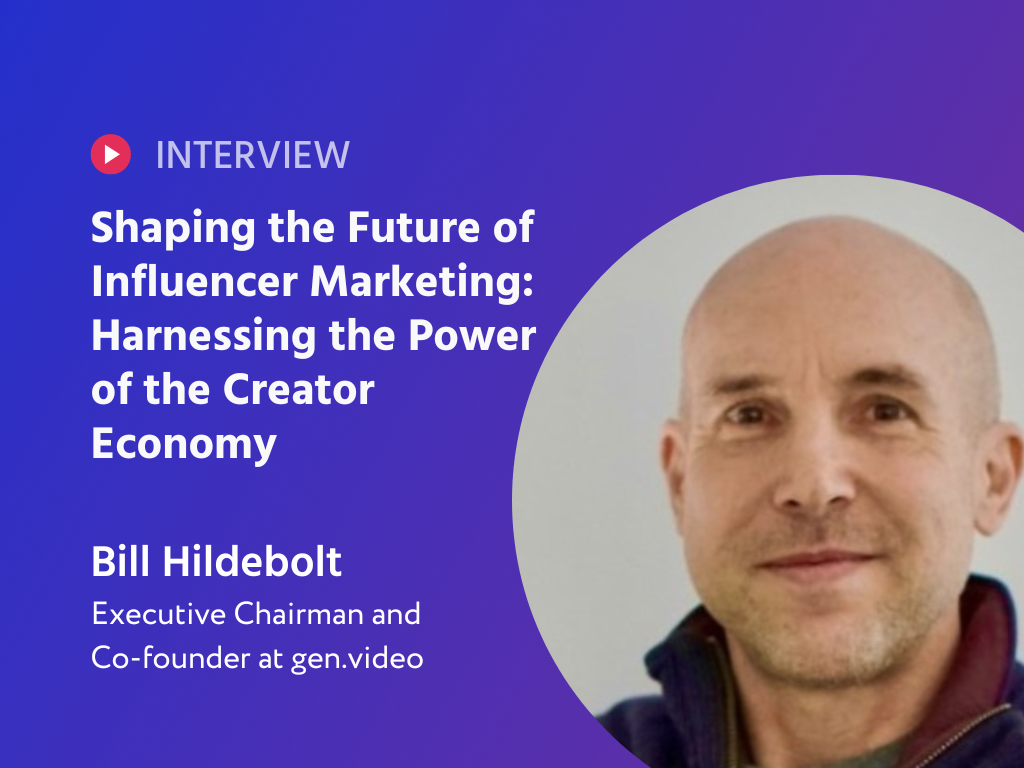 Jen Videos' Vision for the Future: Creator Economy & Power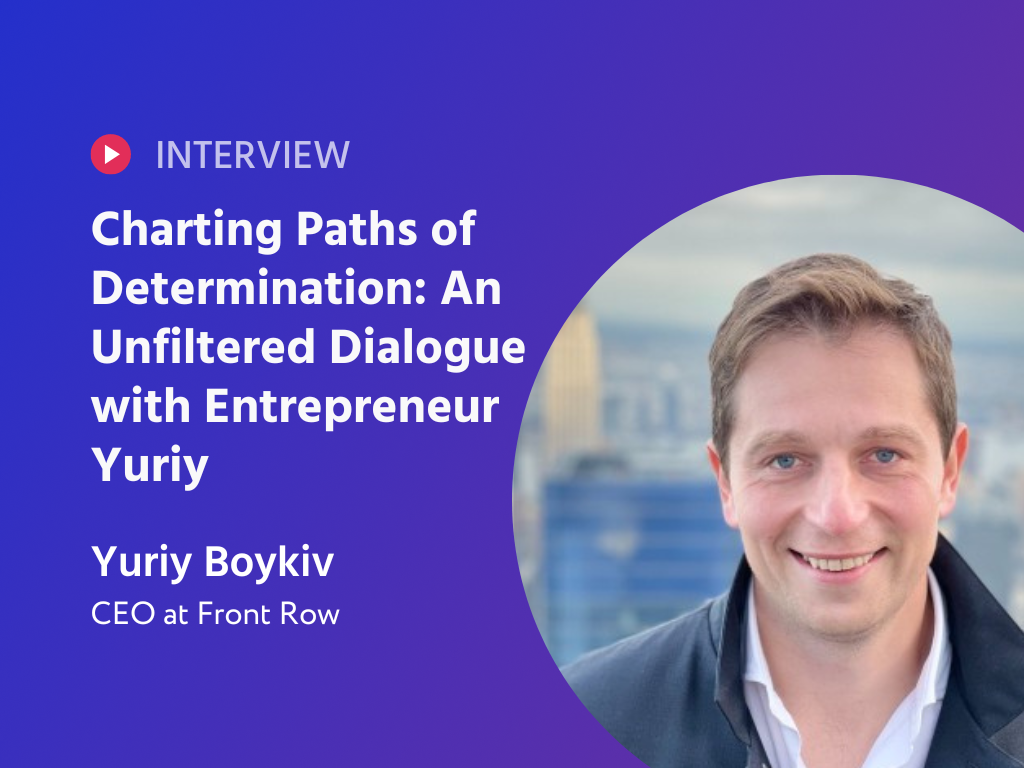 Yuriy's Journey: Balancing Determination, Delegation, and Global Impact