Money Matters: Embracing Adaptability With De Nye Penge
"Find your power for work." – Kaspar Bonde Eriksen, Co-founder of De Nye Penge
De Nye Penge, co-founded by Kaspar Bonde Eriksen, is an innovative platform that aims to empower individuals by promoting financial literacy and personal growth. This Danish initiative has gained significant attention for its unique approach to educating people about economics and challenging conventional perspectives. Through their website, videos, events, and more, De Nye Penge offers valuable insight, engaging content, and thought-provoking discussions that inspire individuals to rethink their financial strategies and develop a more informed perspective on economics. In this podcast, Bright Founders Talk delves into the key features and impact of De Nye Penge, highlighting how it has become a valuable resource for those seeking to enhance their financial knowledge and navigate the complexities of the modern financial landscape.
A Foundation Built on Friendship
De Nye Penge emerged from a gathering of like-minded individuals at a summer house near the North Coast of Denmark. Kaspar Bonde Eriksen, a visionary entrepreneur and co-founder of De Nye Penge, played a pivotal role in shaping the platform's mission and direction. Eriksen's passion for economics, his revisionist view of the subject, and his desire to make a meaningful impact inspired the creation of De Nye Penge.

Kaspar Bonde Eriksen has a strong background in economics and a knack for teaching and communication. He possesses a deep understanding of the subject and a drive to challenge conventional economic narratives. Eriksen's commitment to promoting financial literacy and empowering individuals led him to initiate a platform that offers a fresh perspective on economics, aiming to transform the way people think about money and its role in society.
The Great Balancing Act
At the core of De Nye Penge lies Kaspar Bonde Eriksen's philosophy of reimagining economics and promoting critical thinking. Eriksen believes that economics should not be confined to academic institutions but should be accessible to all individuals. He seeks to demystify economics and make it relatable and engaging for a broader audience.

"Most people see work as a chore—something challenging," says Eriksen, emphasizing the importance of finding joy in one's endeavors. De Nye Penge encourages individuals to choose work that aligns with their passions and values, enabling them to enjoy the journey rather than treating it as a burden. "Choose something harmonious with who you are and what you represent," adds Eriksen.

De Nye Penge embraces the power of collaboration and diverse perspectives. Eriksen believes in working with people who compliment your skills and contribute to your personal and professional growth. "Work with people who compliment your skills," he advises. This approach fosters a dynamic and enriching environment where individuals can learn from each other and reach new heights together.

"Your life is like a puzzle, you need to find the missing pieces to create the whole picture," Eriksen remarks, emphasizing the importance of finding the right equilibrium in all aspects of life. De Nye Penge recognizes that achieving your goals requires harmony between business and selfhood. "Balance between work and personal life is important for well-being and success," Eriksen highlights.
Engaging the Audience
Kaspar Bonde Eriksen's passion for teaching and communication is evident in the engaging strategies employed by De Nye Penge. Through their website, blog, and events, the platform captivates its audience and encourages active participation.

"Divine intervention and serendipity played a role in creating the company," acknowledges Eriksen. Kaspar embraces the concept of serendipity, making unexpected discoveries through open-mindedness and flexibility. This approach allows for the exploration of new ideas and innovative solutions.

Kaspar recognizes that inspiration and energy come from activities outside of work. Eriksen emphasizes the importance of seeking partners and colleagues who fulfill and inspire you. By partnering with individuals who share a common vision, De Nye Penge creates an environment that sparks creativity and motivates individuals to strive for excellence.

"We become stronger when we're doing something bigger than ourselves," asserts Eriksen. He encourages individuals to build something that has a purpose, either for themselves or for the world. By engaging in meaningful work, individuals can contribute to positive change and personal fulfillment.

The platform's success is also attributed to the power of friendship and shared aspirations. Eriksen highlights the magic of connection and shared purpose, stating, "The way we work has changed, and structures are breaking down." Kaspar embraces adaptability and open-mindedness, recognizing the importance of embracing uncertainty and finding meaning in the journey.
Spreading the Word
As De Nye Penge continues to grow and gain traction, Kaspar Bonde Eriksen and his team are focusing on expanding the platform's reach and impact. They recognize the demand and interest in their revisionist approach to economics and are strategically planning to enhance their offerings.

Eriksen embraces the unique journey that De Nye Penge has undertaken, which initially started with a spontaneous and unconventional approach. Rather than perceiving it as inefficiency, Eriksen sees it as an intentional embrace of adaptability. Eriksen believes that this balanced approach will allow De Nye Penge to offer diverse facets and further develop their vision. It is through this harmonious blend of spontaneity and structure that the platform can effectively educate and inspire individuals about economics while remaining open to the unexpected opportunities and discoveries that have fueled their success thus far.

Eriksen aims to explore new avenues to disseminate his message. By embracing innovation and leveraging their expertise, De Nye Penge envisions a future where individuals have the knowledge and tools to make sound financial decisions and contribute to a prosperous society.
A Final Word on Fiscal Trends
Kaspar Bonde Eriksen's leadership and commitment to challenging traditional economic narratives have positioned De Nye Penge as a dynamic platform that empowers individuals through financial literacy and personal growth. Through their engaging communication strategies, De Nye Penge encourages individuals to adopt a more informed perspective on personal finance and economics, enabling them to make better financial decisions and contribute to a more prosperous future. As De Nye Penge continues to expand and evolve under Eriksen's guidance, it is set to play a crucial role in transforming the way individuals perceive and engage with economics.
Discover More Captivating Success Stories: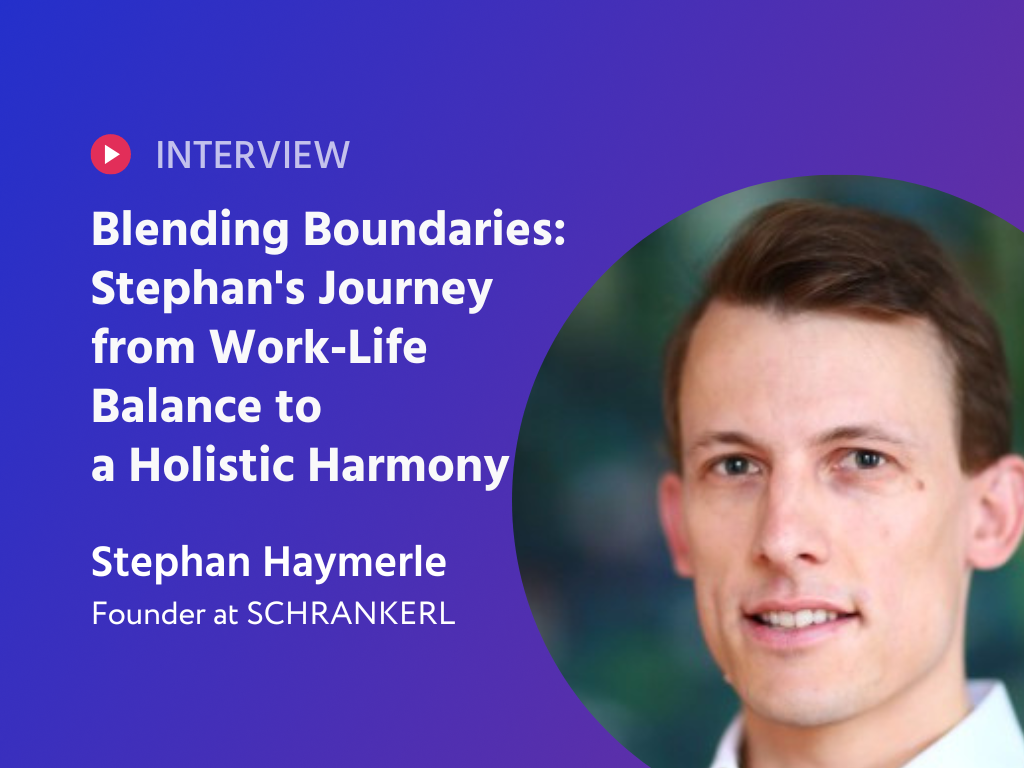 Work-Life Harmony & Diverse Teams: Unlocking Success with Entrepreneur Stephan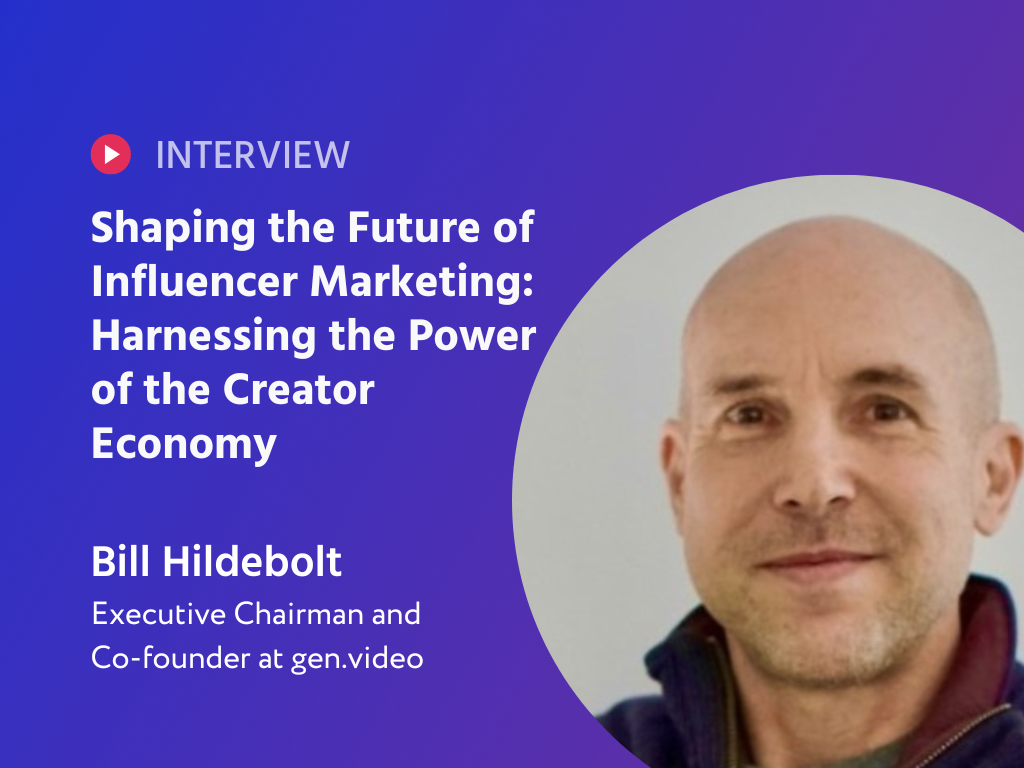 Jen Videos' Vision for the Future: Creator Economy & Power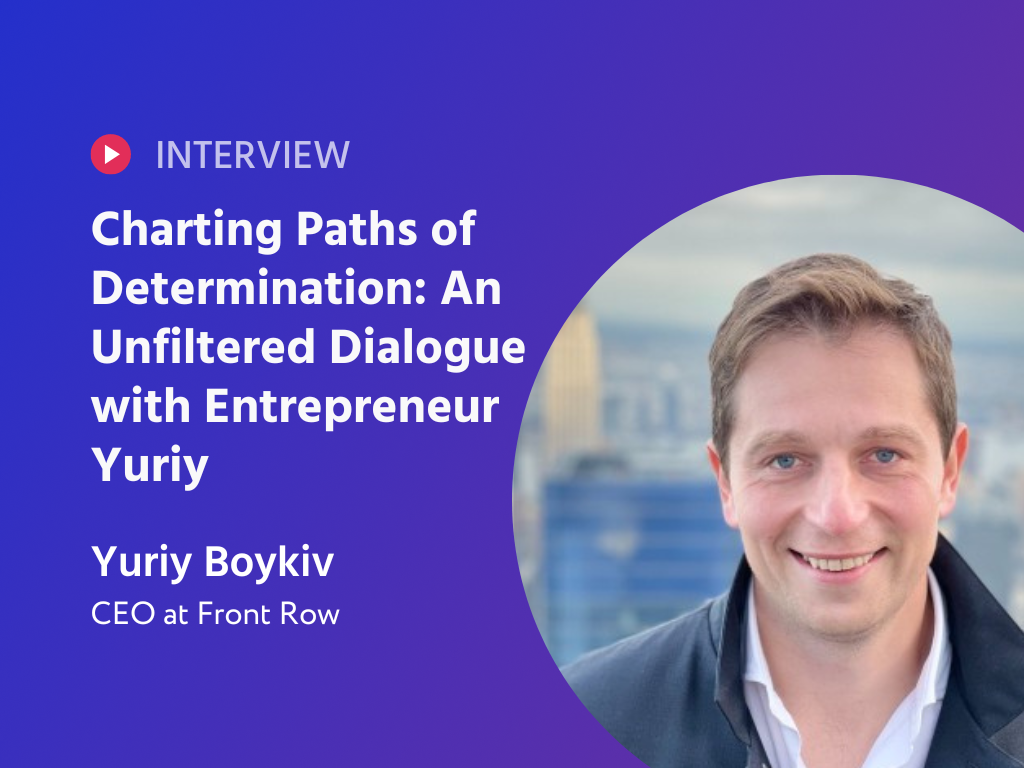 Yuriy's Journey: Balancing Determination, Delegation, and Global Impact