Meep: Paving the Way Toward Sustainable Mobility
    Have you ever found yourself wishing there were a way to optimize your daily travels? We've all had, on occasion, the unfortunate experience of queuing at numerous ticket counters just to get to our intended destination. Complications and delays while using public transport affect nearly everyone at one time or another. Fortunately for us, a means to overcome these obstacles may soon be within reach.     
A few weeks back, the Bright Founders Talk podcast had the pleasure of bringing on Guillermo Campoamor, CEO and co-founder of Meep. Meep is an urban mobility app that helps users simplify the way they commute. We had a fantastic conversation with Guillermo, who took us through the humble origins of his company, and how it has established itself as a leading figure within the sustainable mobility community.
A Mobile Platform for the Daily Commuter
Meep is a cutting-edge app with one main goal in mind: to provide users with the ability to handle daily transportation needs in a single application. In doing so, this innovative application has the potential to reduce time spent moving around a city and organize travel plans in a clear and concise manner.
Relying on a network of public transport information, Meep has created a means of smooth, sustainable urban mobility. Applying the MaaS (Mobility as a Service) model, Guillermo believes that his platform can provide a solution for disorganized and cumbersome public transport. From an urban planning perspective, Meep can facilitate more efficient commuting for the average citizen.
Upon hearing about the application, we thought it would be a good idea to speak with Guillermo and have him elaborate on the promising new start-up.
"We started Meep with a group of friends and some investors back in 2017. We wanted to give the people a tool where they could plan, book, and pay – all without leaving the app. That's the main target, and the main goal for us. They can get onto a bus, scan a QR code or use an NFC card within Meep, get off the bus, and jump onto a scooter."
"For cities, municipalities, operators, and other stakeholders in the mobility ecosystem, we provide software connectivity between different transport modes. We do so by connecting a combination of APIs to our back end. We have created a complex engine that basically gathers data from different sources, organizes it, sends it back to the apps, and coordinates the information."
Revamping the Urban Transport Ecosystem
While helping users navigate, Meep is also useful for municipalities and city planning. Meepath is a proprietary analytics tool that is used in coordination with the Meep application. With Meepath, local authorities and PTOs (public transit operators) can use a data-driven network of information to more precisely connect and utilize their mobility infrastructure.
"If we are looking from a PTO perspective, they traditionally have fixed routes that cover an entire city, but they don't have all the inputs of their current users. Sometimes, they may only know the entry points of the daily users. They might not know where the users get off, for example. We can help them if we know when people use other modes of transport, or how they commute from their homes to their workplaces and other points of interest. We may also help these PTOs to complete this transportation matrix that is essential for cost savings and understanding the demands of the bus or train service."
"We can analyze the demands of the different modes of transport, or the places in the city where the municipality needs route reorganization. If you are, for example, the owner of a car sharing platform, we can provide you with certain areas where you can relocate your vehicles in the city. Having a 360-degree perspective of the whole mobility of a city can provide for more efficient operations and help to better understand your clients."
"The way that we share the information – because this is a sensitive issue – always depends on the different types of deployments. There are certain areas where the stakeholders agree to share anonymized data, so we can freely share the information, while always keeping in mind that every user is an anonymous user. We don't provide data of our users without their consent."
Foundations Coming to Fruition
After speaking about the functionality of the Meep and Meepath applications, we were interested in learning how the project started. Guillermo was able to give us insight into the beginnings of his start-up journey.
"We started with the four of us. I knew one of my co-founders, and he was the one that met our CTO (chief technology officer) back in the day. Back then, there were four of us. Now, we have 53 people. We grew a lot, and now the team is huge. Most of the people are developers. We rely a lot on software development companies, and work with different freelancers."
"From the very beginning, we really focused on our journey planner. From that journey planner, we built our base, and started adding new features along the way. Now, we have a complex system with additional features like notifications, promotions, cross-selling offers, and different modes of transport. For example, last year, we managed to integrate a flight schedule with all the timetables and gates inside our journey planner."
Prospects in an Ever-Changing World
Over the past few years, society at large has undergone significant changes in the way we live and work. The way we commute is no exception in this global transformation. When asked about the future of Meep and urban mobility, Guillermo provided us with his thoughts on the matter.
"I believe that in five years, there's going to be a lot of movement. More people are going to be moving around the city in a more sustainable way. It's also going to lead to concentration, in terms of companies doing or creating competing services. We are going to be part of this concentration process."
"It took us almost two years to have the MVP (minimal viable product). After those two years, we saw a huge growth in revenue. We also specialize in certain regions. It's very important for us to move to Latin America. We are now doing some projects and will increase our presence there. We will also keep working in Southern Europe."
Advice for the Ambitious
For a company that is now operating in over twenty cities in five different countries, it is safe to say that Meep has proven itself to be a prosperous business. Before we ended our interview with Guillermo, we wanted to ask the CEO if he had any suggestions for aspiring entrepreneurs.
"I think there are many different approaches one can take to entrepreneurship. From my perspective, I rely on big players to move and expand the business as part of their offering. In the beginning, I would also focus on a cost saving approach. Spending too much on marketing, or a pilot for projects, can be counterproductive."
Discover More Captivating Success Stories: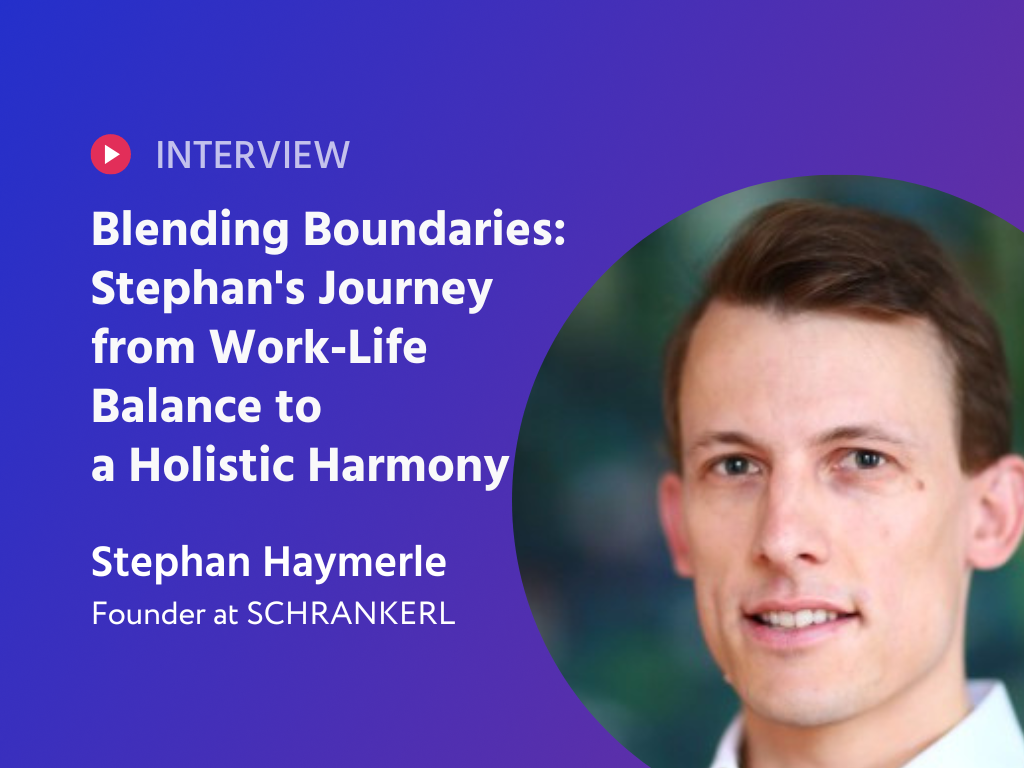 Work-Life Harmony & Diverse Teams: Unlocking Success with Entrepreneur Stephan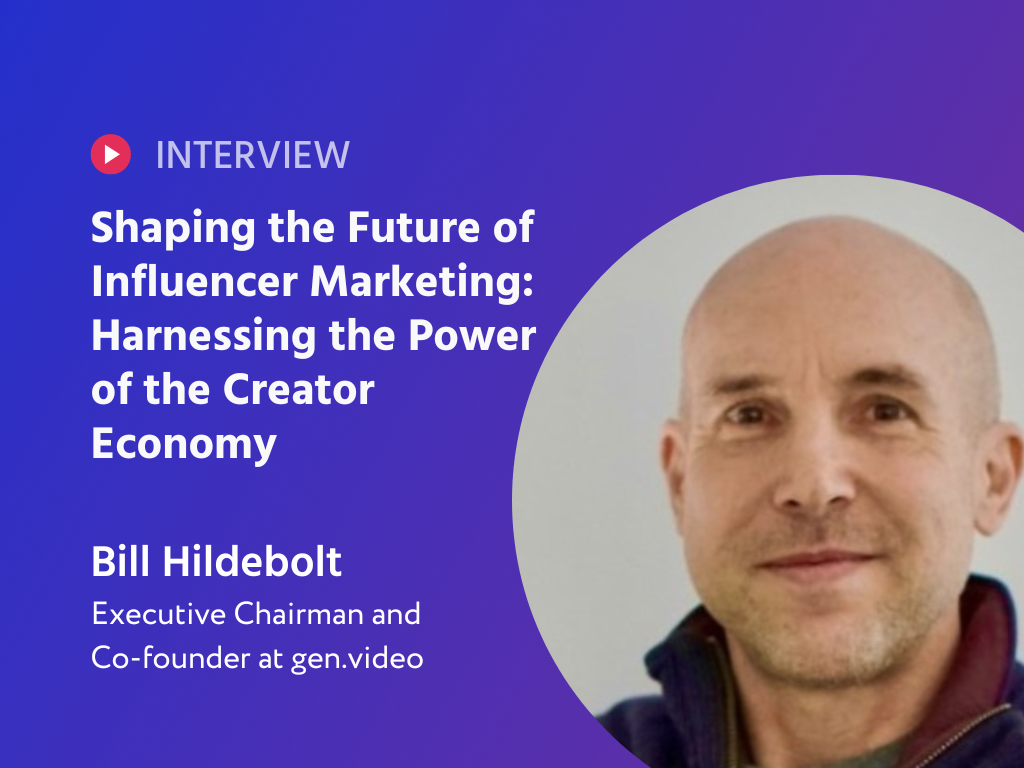 Jen Videos' Vision for the Future: Creator Economy & Power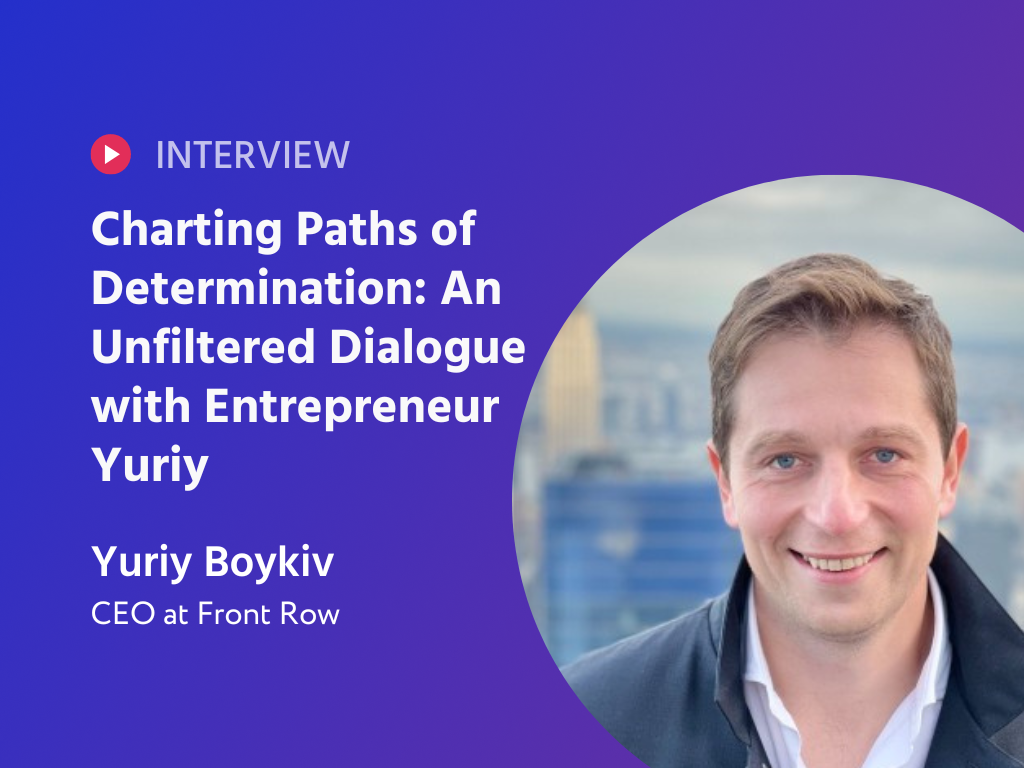 Yuriy's Journey: Balancing Determination, Delegation, and Global Impact