Maxime's Masterclass: Unraveling the Tapestry of Entrepreneurship, Balance, and Embracing Failure
Balancing Life, Work, and Personal Growth: An Exclusive Chat with Maxime
We sat down with Maxime Cousin, the Co-founder and CEO of Osol. This innovative company has paved the way for a Nomad Power Network, a technological advancement aimed at eliminating most cables and chargers in workspaces.
Cousin not only shared the remarkable journey of Osol from being a spinoff from the European Space Agency to revolutionizing the real estate industry, but he also delved into the personal experiences that shaped him as an entrepreneur. A firm believer in the transformative power of mentoring, Cousin openly discussed how learning from industry leaders has played an integral role in his success.
From getting insights into the real estate market to connecting with top leaders, Cousin's unique approach has significantly contributed to Osol's success. Join us as we unfold Maxime's entrepreneurial journey, his insights on the importance of networking, and the core values that make Osol a game-changer in the industry.
Harnessing the Power of Mentoring: Maxime Cousin's Journey from Intern to CEO at Osol

During our recent interaction, Maxime Cousin, CEO of Osol, opened up about the pivotal role mentorship played in his professional journey. He began as an intern, navigating a landscape populated by associates and founders significantly older than him. "Imposter syndrome is inevitable in such a scenario," he admits. Battling this, he turned to mentorship as a key to unlock the doors to success. It was a means for him to absorb knowledge, find his place in the ecosystem, and carve out a niche for himself within the company.

Expanding on his unique approach, Maxime shared how mentorship also helped him tap into a new market sector – commercial real estate. He reached out to industry leaders, seeking their insights and feedback about potential opportunities for Osol in their field. This wasn't a sales pitch; instead, he was seeking mentorship from the industry's top minds. "I was the one asking for their opinion, not their money," Maxime states. Through this mentorship-based networking, he garnered around a 70-80% positive response rate, co-created Osol's product line with their input, and learned valuable information about the market needs and pain points.

When asked about his role models in entrepreneurship, Maxime's answer was intriguing. He believes in learning from successful entrepreneurs but does not have a specific role model. One of his mentors in the US taught him a valuable lesson that he applies to this day – recognize your unique star feature and build your business around it. Maxime discovered his passion for connecting with people and integrated it into Osol's business model. "Each week we have this one-on-one mentoring session with experts at different levels. The idea is to gather as much information from people we feel aligned with and make it our own," says Maxime.
As Maxime put it, "Everyone wants to talk and sell something to them. And so I was maybe one of the only person asking for their opinion and not their money." This approach of seeking guidance rather than financial gains from industry leaders has indeed been an innovative and effective way to learn about the market and its needs. This quote encapsulates the essence of Maxime's journey – a path that skillfully melds mentorship, networking, and personal passion into a successful entrepreneurial endeavor.
Unleashing Potential: Maxime's Masterstroke of Cultivating Collaborative Networks and Simple Solutions
In the dynamic global business ecosystem, Maxime ingeniously intertwines relationships and simplicity to unlock unprecedented potentials. He underscores the significance of building bridges across his international clientele base, strategically enabling individuals to leverage one another's strengths and mitigate their weaknesses. "Our mission revolves around creating a relationship network that brings unique talents together, thereby generating collective value," Maxime reveals.
But for Maxime, this relationship network doesn't just end with clients. It stretches far and wide to encompass his team members and the broader ecosystem of Osol, his groundbreaking product. He articulates his holistic approach towards recruiting talent, with an emphasis on aligning personal values with that of the company. Mistakes of the past served as lessons, teaching him that mere talent without value alignment can lead to challenges, hence the focus on hiring individuals who can "make the culture live."
This value-centric culture has propelled Osol's growth to over 20 members within a short span, a testimony to Maxime's visionary leadership. As the company ventures to expand its geographical footprint and tap into the larger commercial real estate market, the focus remains on preserving and perpetuating Osol's core values. Amidst the rapid growth, Maxime remains steadfast, determined to find those "missionaries on the field" who will help carry Osol's culture and values forward, ensuring its essence remains undiluted.
Maxime's Ride Towards the Future: Transforming Bikes into Smart Ecosystems
In a world where technological advancement has become an integral part of our everyday lives, it is not surprising that innovation continues to reinvent industries. Maxime, with his team, is doing precisely that in the bicycle industry. Instead of focusing solely on creating a better bike, they're ensuring that the bike is part of a larger ecosystem. "The innovation isn't about creating a better bike," Maxime shares. "It's about how you manage this bike to be part of a larger ecosystem, making it communicate with all other bikes."
Maxime's company is not just a concept or MVP, but a reality already impacting the lives of more than 50,000 users across Europe. With big corporations and emerging unicorns like Danone, EDF, SAP, Doctolib, and Blablacar among their clientele, their innovation is already making waves. "We didn't have to reinvent something on the asset itself. Our core innovation lies elsewhere," Maxime emphasizes. "It's about making units connected, creating a network. That's the single vision we had to develop the tech around."
Maxime's entrepreneurial journey hasn't been devoid of challenges. In fact, he candidly admits that they've made many mistakes, but maintains that these are part and parcel of growth. The most significant lessons learned revolve around hiring and fundraising. "Raising money is not that complicated. It's about creating excitement in the markets," Maxime points out. But the quote that resonates the most is his perspective on decision-making. He shares a vital piece of advice from one of his investors: "It's less about making no mistakes than being quick at identifying them."
The journey continues, and so does the innovation, the growth, and the learning. For Maxime, the motivation to persist and stay energized lies not in the achievement of a perfect work-life balance, but in the realization of a vision: to revolutionize the cycling industry by creating smart, interconnected bike ecosystems.
Maxime on Work-Life Balance: From Marathon Weekends to Mindful Mornings
Striking the delicate balance between work and personal life, our guest Maxime delves into his lifestyle with refreshing candor. Not one to shy away from hard work, Maxime embraces the entrepreneurial grind, his weekends often punctuated with work sprints. However, he's quick to advocate for the necessity of breaks. A crucial part of his routine, Maxime emphasizes, is learning to disconnect, both physically and mentally. His secret weapon? Meditation.
Drawing from a pool of personal experiences, Maxime candidly addresses the sacrifices inherent to entrepreneurship. "Of course, you do it every day, but it's fine because you know why you do it," he says, underlining the importance of commitment and understanding your 'why'. His open acknowledgment of the ebbs and flows of balancing work, personal relationships, and self-care paints an honest picture of the entrepreneurial journey.
Maxime's approach to entrepreneurship is pragmatic yet brimming with optimism. In the face of potential failure, his motto is simple yet profound: "You just have to try and if you fail that's not something that's a bad thing." Emphasizing learning and growth above all, Maxime reassures aspiring entrepreneurs, advocating for a fearless approach and a focus on alignment with core values. This empowering perspective, he credits to his mentor Xavier Wachtel, the CEO of a US accelerator.
Discover More Captivating Success Stories: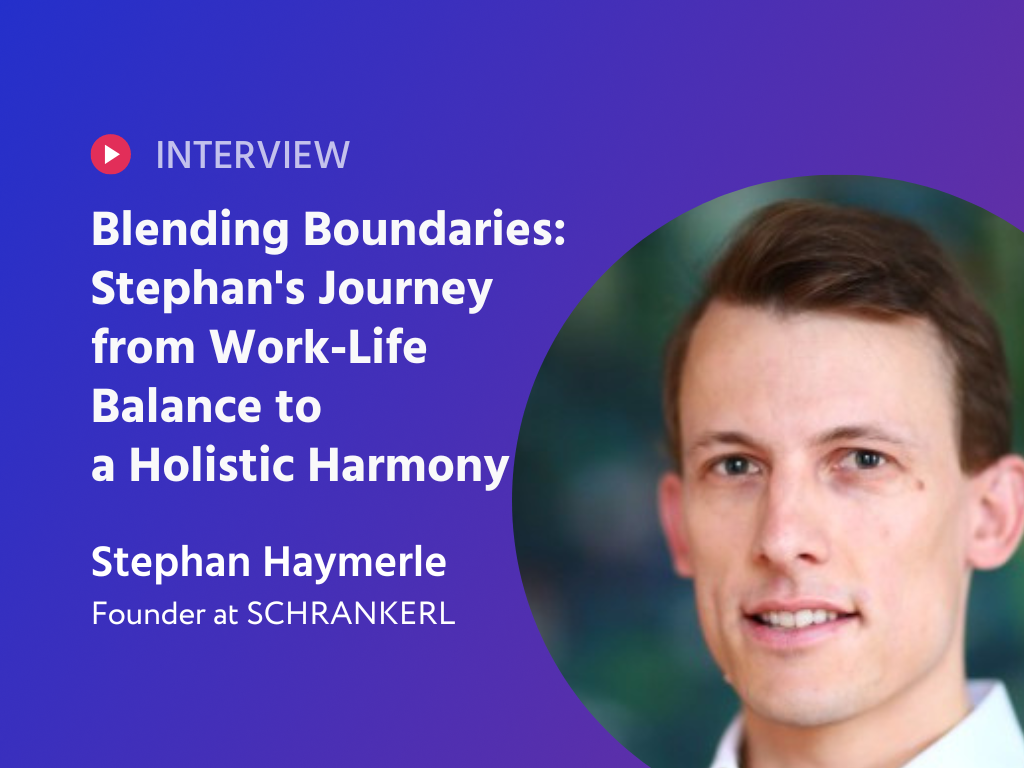 Work-Life Harmony & Diverse Teams: Unlocking Success with Entrepreneur Stephan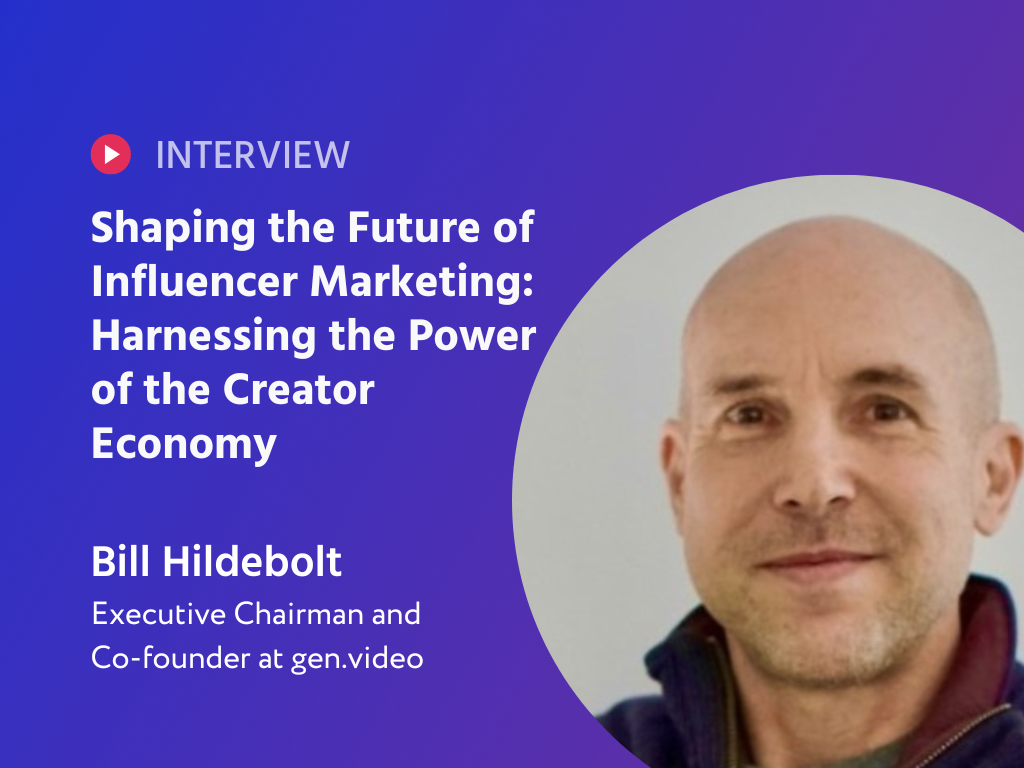 Jen Videos' Vision for the Future: Creator Economy & Power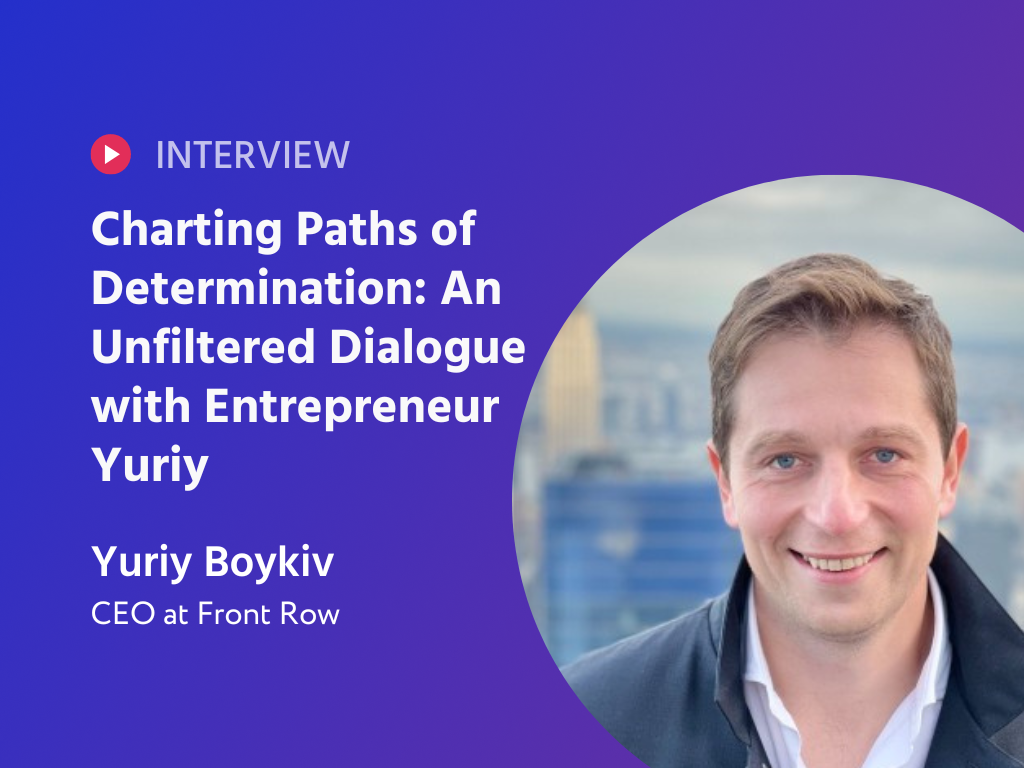 Yuriy's Journey: Balancing Determination, Delegation, and Global Impact