Life Image: A Medical Evidence Exchange Solution
Janak Joshi is the senior vice president and CTO of Life Image. He agreed to come on the Bright Founds Talk podcast and share his ideas. Janak walked us through the present situation within the international healthcare system.
The global healthcare system is in disarray. While many advancements have been made in medical technology over recent years, connectivity and compatibility among health clinics remains an issue. The ability to share medical evidence is being hampered by a digital disconnect between different hospitals and care facilities. Several businesses are now stepping-up to help resolve this problem.
Life Image is a company that is building a network to facilitate the exchange of information between an agglomeration of clinics around the world. With Life Image's global network, patients can now have medical records transferred in a painless and trouble-free manner to a wide array of providers and facilities. Janak Joshi, the senior vice president and CTO of Life Image, graciously agreed to speak with the Bright Founders Talk podcast and discuss his role as a healthcare entrepreneur.
In Pursuit of Purpose
It is often said that everyone has a calling in life. One person may dedicate their life to environmentalism, while another individual may focus their energy on education. Janak spoke about what persuaded him to pursue a career in the healthcare industry.
"There was something about healthcare and the impact on human life that really motivated me. There aren't many businesses on this planet where you can say, 'I saved a life today.' The number one motivation for me is the ability to impact humanity on a massive scale. I'm also motivated by the state of healthcare around the world. It's a huge mess. If you want to get a surgical operation or procedure right now, it's a nightmare. There are so many questions that are unanswered. Healthcare in general is a global issue. Just like climate change, healthcare is another big issue that's going to emerge as one of the most important aspects of sustaining human life on this planet."
A Catalyst for Commitment
The ability to inspire others is essential for an entrepreneur. With this skill, businesses have the potential to motivate employees and hang on to skilled talent. Even in a healthcare hub like Boston, however, retaining valuable workers is no easy feat.
"People management is the number one challenge for most individuals in the industry. In an entrepreneurial setting, managing people is not about keeping them in line. It's about motivation. Ideas don't come to life in a year or two. It takes four, five, or six years, and you must be persistent with it. It's extremely difficult to attract the right people, keep them motivated in the company, and retain them in the long-term. It's impossible to do what we do with people who come and go in a span of eighteen months."
"Finding suitable team members is one of the hardest jobs, especially in a highly competitive place like Boston or New York. Boston is the Mecca of healthcare. There is a hospital every five miles in Boston. It's a global hub for pharmaceuticals and digital health companies. There's a reason why I'm in Boston. The ecosystem here is incredible. Despite that, however, there is a very high level of competition, and the supply and demand of talent is very difficult."
Clinical Inconsistency Finds an Antidote
Few have ever claimed that the healthcare system is simple and straightforward. The headaches people get while trying to navigate through a clinical visit or procedure often detract them from pursuing treatment. Janak was able to explain the reasoning behind these issues.
"The problem with healthcare is 20% to 30% technology-related due to the fragmentation of different instruments. Fuji, GE, Philips, and Siemens all have different radiology machines, and each one has its own particular way of managing and distributing images. Because of this, there are a lot of redundant and unnecessary tests being taken. The dilemma that Life Image tackled was essentially the ability to share radiology images across hospitals and patients in a consistent, seamless, and timely manner. That was one of the hardest obstacles to solve."
"Another hurdle in healthcare is that every hospital thinks that they're unique. There isn't consistency in clinical workflows across hospitals. Separate clinics, for example, may use different medication and dosage. There's always a deviation between 30% and 70% from the benchmark. These difficulties often stem from the reluctance of people to come together and work in cohesion as a partnership. By going from hospital to hospital and creating a network, we were able to really fix this issue."
Remedy in the Works
Machine learning and artificial intelligence show tremendous potential for the field of health science. With these technologies, physicians can potentially provide faster and more accurate healthcare. Although AI is still in its infancy now, Janak anticipates that it will have a fundamental role in the coming decades.
"The AI models in healthcare today are genericized and still have a lot of biases. The data that trains these AI models are often outdated or not of high-quality, and it doesn't instill faith in many physicians today. We're at least 15 to 20 years before a good model exists and confidence levels based on AI will be high enough. If you look at the maturity curve, we're at the bottom left. We still have a lot to learn."
"I think AI is going to make the most impact in three areas. The first will be in triaging. The second area is going to be in the imaging space. Lastly, we will see AI help patients navigate through the cost and process complexities of healthcare. AI is going to be one of the most important and critical aspects of decision making in healthcare, on both the provider and patient side of things."
Expectations With an Unrestricted Outlook
Due to the rise of globalization, there has been a massive restructuring in the way we conduct business. Financiers can scout for projects from anywhere in the world. For many entrepreneurs, opportunities are more abundant, and location is no longer a barrier to achieving success.
"Entrepreneurship is more of a global phenomenon now. Investors are everywhere, and geographic area is no longer a limitation. There's a tremendous amount of capital available. If the idea is right, entrepreneurs can fund you globally. It doesn't matter if it's somebody sitting in Singapore, Hong Kong, or Shanghai. A lot of people have great ideas but are uncomfortable executing them."
Discover More Captivating Success Stories: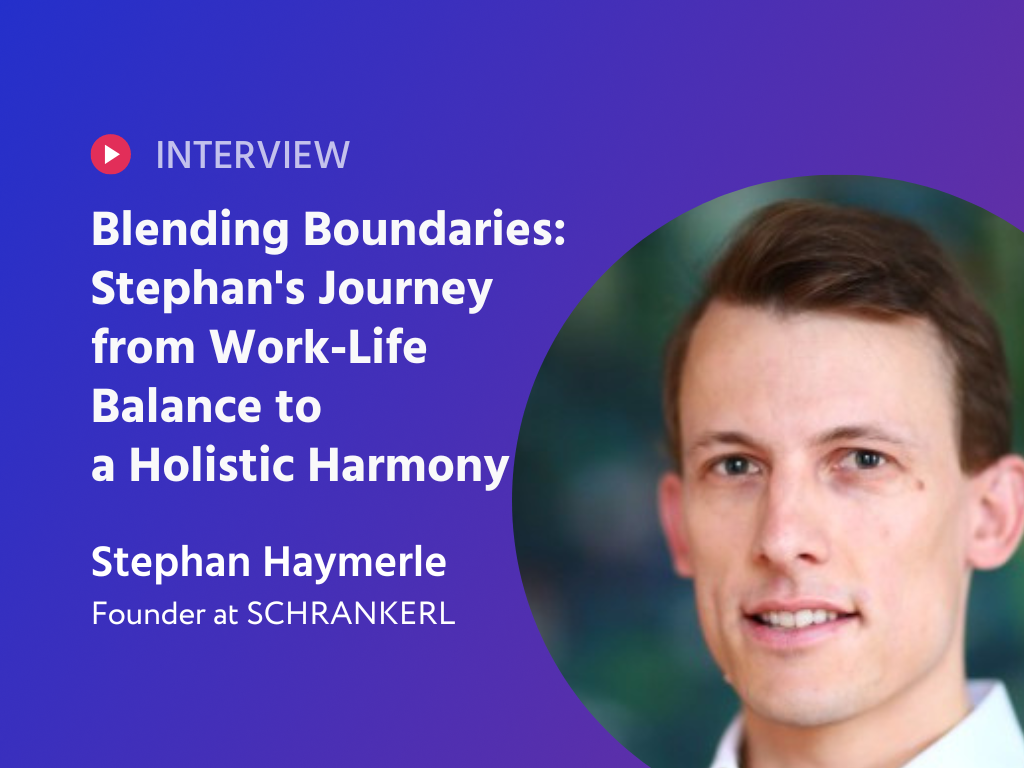 Work-Life Harmony & Diverse Teams: Unlocking Success with Entrepreneur Stephan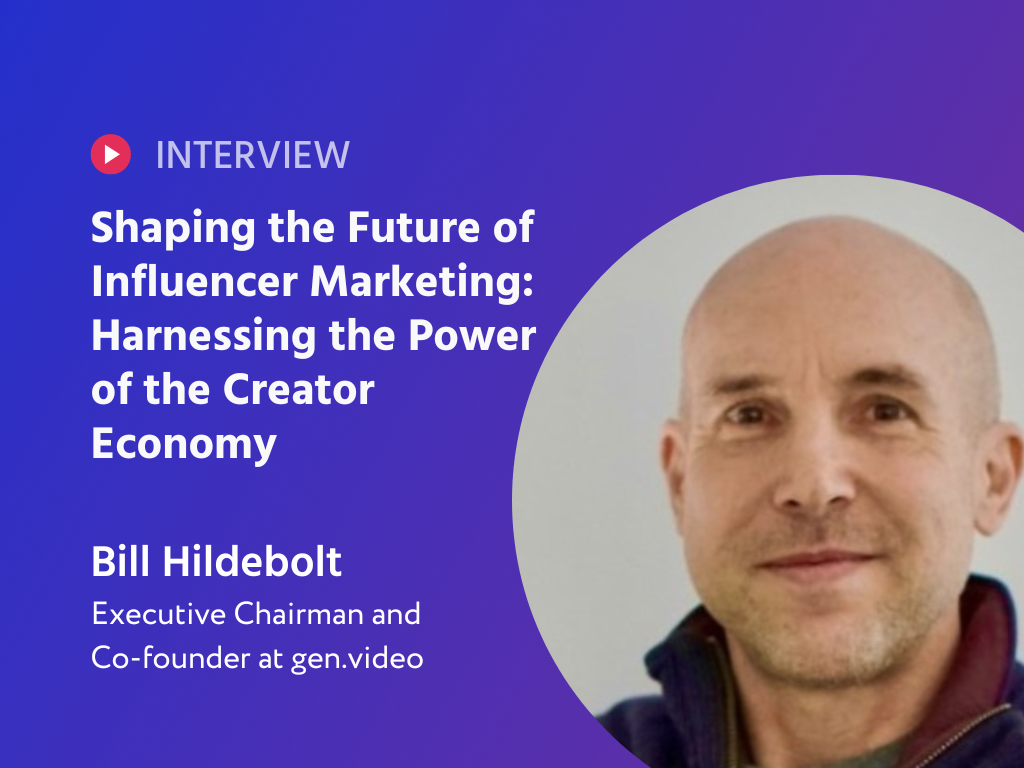 Jen Videos' Vision for the Future: Creator Economy & Power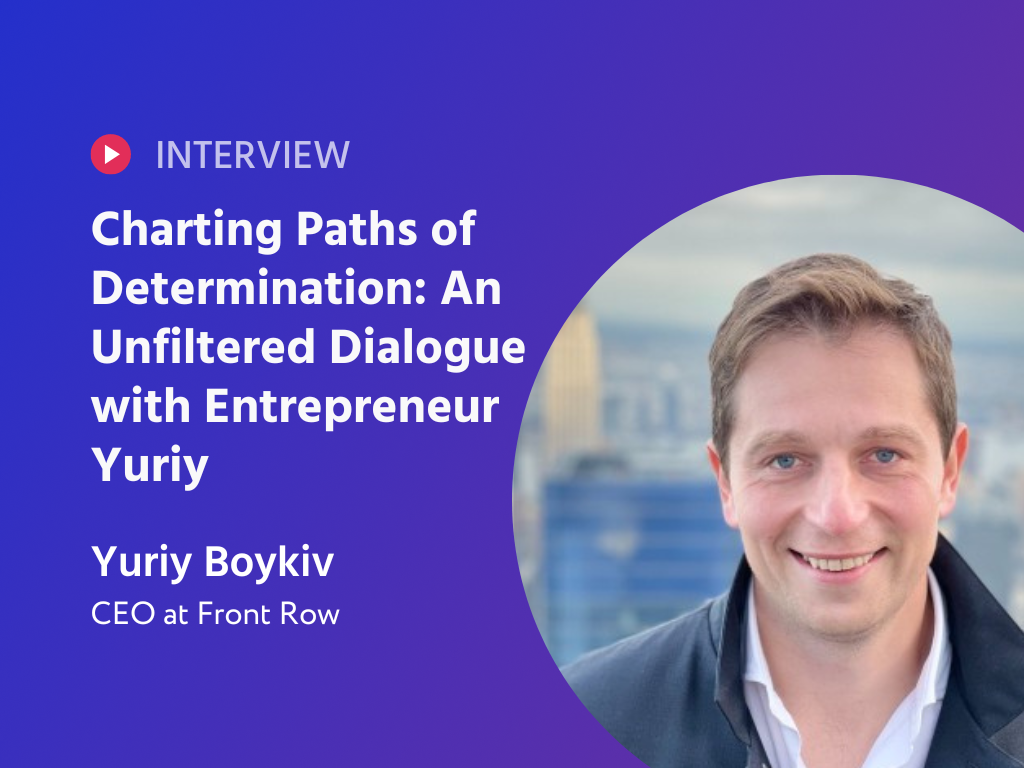 Yuriy's Journey: Balancing Determination, Delegation, and Global Impact