How Endera is Reimagining Global Transportation with Electric Vehicles
Niches are beautiful because you can be a big fish in a small pond and identify areas that are overlooked
Endera manufactures commercial electric shuttles and school buses, focusing on markets that are established but weak in fresh, imaginative talent, with the goal of reimagining and improving global transportation while reducing negative impacts on the environment.
The advantages of electrification in these areas include the stability and predictability of operations, which improves energy usage and charging routines.
In this articles you will find out
John Walsh has held several leadership positions in top-tier energy companies, including co-founding Endera, where he is currently CEO. He was previously Tendril's Vice President of Utility Services and Quantum Energy Services and Technologies' Vice President. John oversaw Quantum's evolution from a regional service provider to a national technology powerhouse, laying the groundwork for the company's rapid growth and eventual acquisition.
John is a well-known industry leader who has won numerous awards for his creative contributions to business. He was named a "Top 25 Industry Leader" by the Colorado Cleantech Industries Association in 2013, a "Smart Grid Pioneer" by Smart Grid Today magazine in 2017, and a "Forbes 30 under 30" in 2022.
As Endera's CEO, John is in charge of overseeing day-to-day operations, directing the company's overall growth strategy, and spearheading new product and service development. John's unwavering commitment to leveraging cutting-edge technology and data analytics to drive significant change in the commercial real estate industry is exemplified by Endera's mission to assist building owners and operators in lowering energy consumption and increasing sustainability practices.
Starting a Vertically Integrated EB Bus Manufacturer
John Walsh, CEO and Founder, tells how the sector also suffers from a lack of software technologies that may be used to better serve customers and boost productivity.
John tells of one of the software Endera employs. Endera Go is a rider app that lets riders download and access anticipated arrival times, vehicle availability, and bi-directional communication with their operators, allowing them to express comments, among other things.
"The app feeds into a broader dispatch platform, enabling operators to manage their fleet and automate reporting and compliance. Data is a critical focus for the company, as it is not collected meaningfully in this industry."
"By collecting data on how many people are on a bus, when they ride, and the frequency, the company can maximize capacity utilization, lower operator costs, and implement predictive analytics to optimize fleet size based on demand expectations."
Endera can improve the rider experience without jeopardizing it by using this data to ensure that there are enough seats on each bus. The company's software is designed to collect and manage all of this data, providing a holistic solution for the transportation industry.
"I began by outsourcing all aspects of 'Endera' operation. To be honest, I had no idea what I was doing when I founded the company, and I had no intention of establishing a vertically integrated EB bus manufacturer."
Avoiding the Perseverance Myth: Approach to Being Proven Wrong
He set out with the intention of always trying to be proven wrong, claiming that by doing so, you avoid falling victim to the perseverance myth, which is very real, and that in the entrepreneurial world, people don't often shut down when they should, instead holding on and finding ways to keep the business afloat.
"While I was initially skeptical, I was pleasantly surprised to learn that everything turned out to be good problems."
The Endera project started out very scrappy and lean, subcontracting out all the work. John found a powertrain kit, a complete chassis supplier, a body builder, and the AC system, and back then, AC systems didn't exist for EBV, everything ran off the fan belt.
"We've been to the moon and back, but the challenges of getting a business off the ground are with all its employees."
So, rather than accepting my assumptions as absolute truths, John grew the company using leading indicators and data to show them where they needed to go, telling how you'll grow much faster this way. As a result, he was unprepared for the rate at which they grew, and he did not anticipate the acceleration of climate investment as a result of the pandemic's role as a catalyst.
Timing, Traction, and Talent: Essential Ingredients for Building a Successful Company
"I believe that to make a company successful, you need a great market where you have a competitive advantage, and niches are beautiful because you can be a big fish in a small pond and identify areas that are overlooked, that have a lot of opportunities for innovation."
You must think about the timing. And you have to consider the traction. I believe that momentum is important, as are the people you bring in, because people are the most important ingredient in this equation, and ensuring that you can unite people and drive them towards a common goal is essential.
In practice, however, getting everyone to row in the same direction is extremely difficult. And being inspired is extremely difficult to achieve.
Building Successful Partnerships: Aligning Interests and Achieving Win-Win Outcomes
Josh reveals his strategy for deciding who he wants to work with, both internally and externally. However, he warns that the true nature of the partnership will become clear once the work begins.
"So I think at first I thought it would be much easier to just shovel everything out to someone else. That is how we were able to expand so rapidly."
"Externally, I believe it is much more difficult because you must ensure that their interests are aligned with yours, and that there is a win-win outcome, which can be fantastic. And all of those leading indicators must say, "This is a great relationship today," but will those interests be the same a year from now? So keeping an eye out for that, I believe, is critical."
Josh tells how, In the ever-evolving world of business, having a proper framework in place to encourage investment and ensure impartiality and justice can prove to be the difference between success and failure.
Taking into account both historical and future perspectives, ratios and proportions that may have been effective in the past may not necessarily hold true in the future, making it crucial to adeptly manage this complex web of factors.
Maintaining a successful business requires cultivating a positive reputation as a trustworthy and dependable person, as making empty promises or breaking agreements can quickly stymie progress. John believes, If you develop a reputation as someone who breaks promises or doesn't follow through on commitments, all that you created can quickly erode.
Brutal Honesty of Third-Party Feedback: An Entrepreneur's Experience on Shark Tank
The American reality show Shark Tank features would-be business owners pitching their concepts to a group of wealthy investors known as "sharks." The owners of the businesses make presentations to the sharks in the hopes of receiving financial backing in exchange for a stake in the company. John had the terrifying experience and tells how after this he can handle any investment meeting.
"My pitch was never aired. And so I had just gone through it and pitched in the tank, to everybody. And it's an investment meeting on steroids to say the least, because not only are you being grilled, but you've got cameras everywhere."
There are a lot of reasons why Shark Tank can be intimidating. To begin with, the show features entrepreneurs who are pitching their life's work and dreams to a group of highly successful and experienced investors, who are known to be harsh critics. For some, the thought of doing something like this is terrifying.
"It was a brutally honest set of off-the-cuff feedback from a third party with approximately 30 to 45 seconds of information. And that was useful."
"And, and what it did teach me, as it was a previous startup that I inevitably closed down, and I believe they were an ingredient in my frustration. I believe it was stage feedback that they gave me, and I was returning to the whole product market fit thing.
"But now I realize that you need to focus on contracts and client requirements first, and on the product second, so it was an emotional experience lesson learned."
Discover More Captivating Success Stories: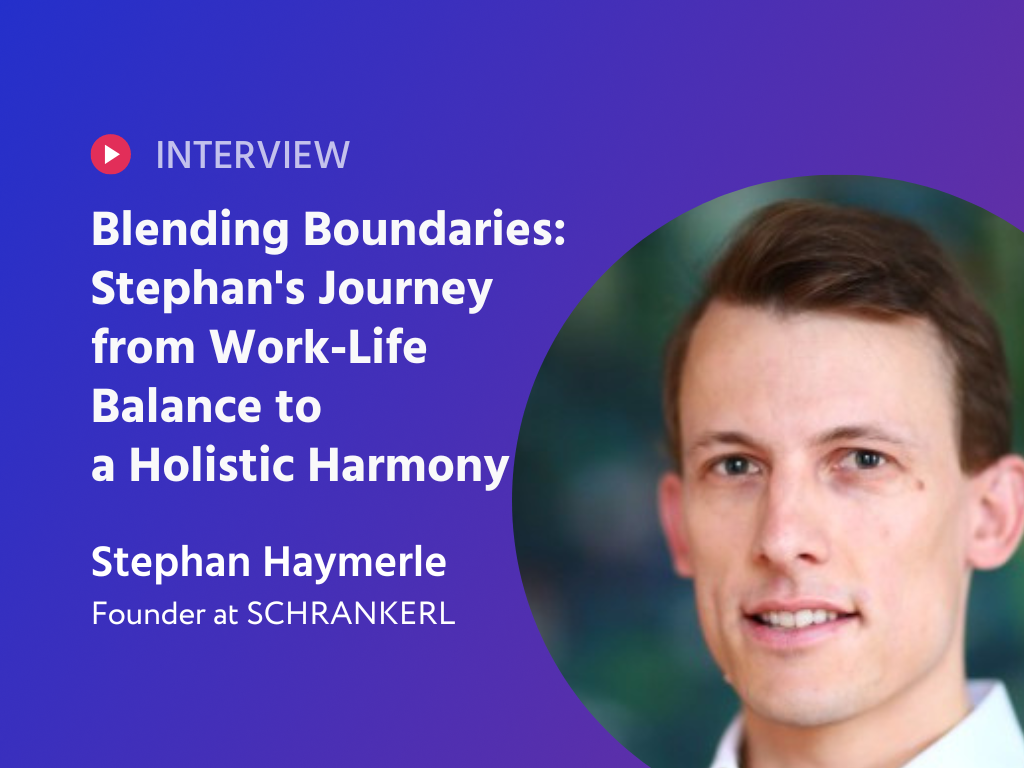 Work-Life Harmony & Diverse Teams: Unlocking Success with Entrepreneur Stephan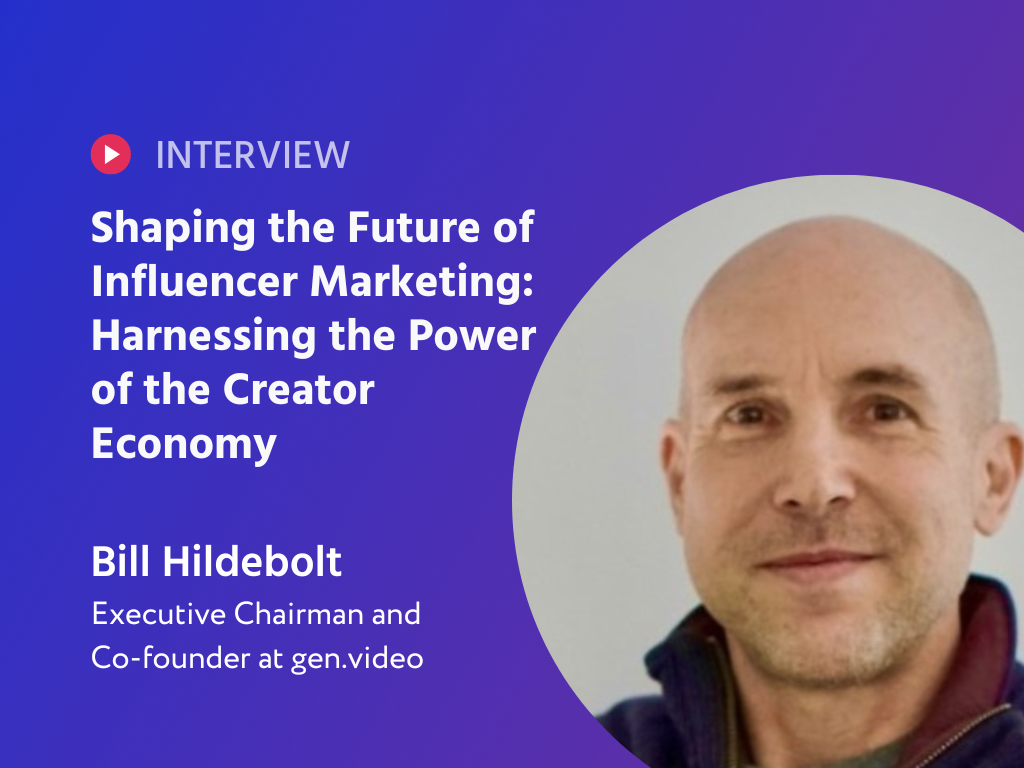 Jen Videos' Vision for the Future: Creator Economy & Power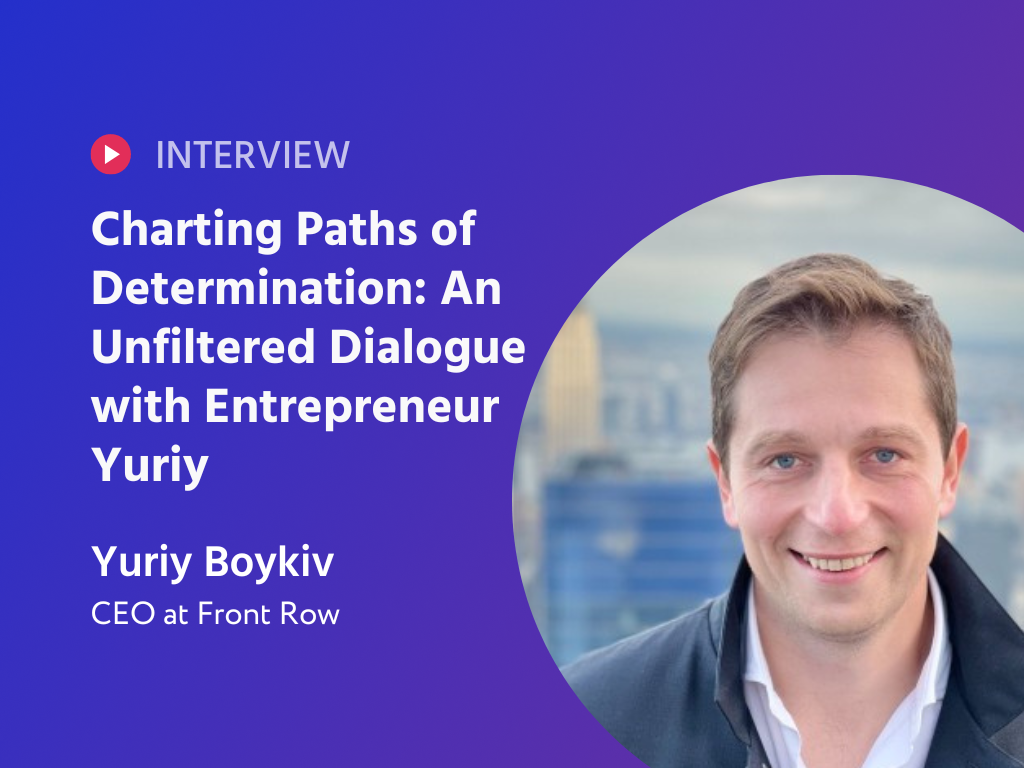 Yuriy's Journey: Balancing Determination, Delegation, and Global Impact