High Hopes for First-Time Homebuyers
Cher is a financial services company that specializes in real estate. Their mission is to make homeownership a reality for renters with unique loans and co-ownership programs. They provide their customers with educational resources, home listings, loan assistance, and much more.
Housing is one of the most basic needs for an individual. With a house, people are able to find shelter and security from the outside world. Due to a number of factors, such as population growth and urbanization, the housing market has seen tremendous growth recently. This increase in demand for housing has led to ever-greater pressure on pricing across the real estate market. For many people, a house is not only a necessity, but also their largest investment. Co-ownership programs are now emerging as an appealing alternative for individuals who lack capital to take out a home loan on their own.
In response to the growing demand for affordable housing, Eric Chebil founded Cher. The company aims to help moderate-income earners achieve homeownership. Cher provides its customers with educational resources, home listings, loan assistance, and much more. Curious to learn more about this thriving sector, the Bright Founders Talk podcast had a productive conversation with Eric about the present state of the housing market.
Sink or Swim
It takes courage to try and overcome the fear of failure. An immensely important element of starting something new is learning from past failures. Despite having the courage necessary to embark upon a new venture, some projects may still not succeed for a host of reasons. It is in those moments of failure where courage is truly tethered to success. 
"There are a lot of different things you can experience as an entrepreneur. My favorite part is the diversification in roles. As an entrepreneur, you have to wear a lot of different hats—especially when you start a company. Right from the get-go, you're really your own person. It's definitely a great opportunity. I really enjoy team building and trying to innovate something that's never been done before. There's a very rewarding feeling in finding people who are like-minded and creative."
"You need to be able to be coachable and learn from your mistakes. Failure is inevitable—in a startup or in real life. I've been fortunate enough to improve my public speaking skills. When I first started Cher, I had a terrible fear of public speaking. A friend of mine told me that I needed to improve my communication skills. Because I was exposed to so many huge presentations, I went from being terrified to speak in front of my friends to speaking in front of four or five hundred people. It's a learning curve, and you need to be able to get over your fears quickly."
An Instinct for Innovation
Intuition plays a significant role in achieving success in many professions. Successful entrepreneurs learn to trust their gut and use it to guide their decisions. By relying on internal wisdom rather than on external guidance, intuitive leaders demonstrate a relationship between prosperity and adversity that often results in better outcomes.
"I got my loan officer and real estate broker's license very early on in my career. Even though I was getting promoted every year, my rent was going up around 10%. A lot of people in the United States are experiencing this annually. I knew that affording a home on my own was impossible, even if I was getting promoted every year. I started to investigate alternatives, not only for myself, but also to help my friends and family. I thought that there had to be a way to multiply my buying power. Then I started really reviewing the market. That's what led to the creation of Cher."
The Start of a Joint Housing Venture
Shared equity homeownership is an increasingly popular housing model that is an alternative to traditional home mortgages. The benefits of co-ownership housing are numerous. Aspiring first-time home buyers now have a chance to springboard into homeownership with a fraction of the funds. Overall, co-ownership housing is an exciting and innovative model of living that allows people to secure a home at an affordable price.
"What Cher is doing is it allows individual renters to be able to buy homes together and co-own either on one loan, or they have the opportunity to have two loans on one home. The thing about life is that as you grow, you go in different directions. People get married and move to other places and countries. Cher can provide customers with a new co-owner. Although it sounds strange, the unique benefit here is that you don't have to live with this person. We will provide you with a two-unit home. You will have your own space and loan, and you don't necessarily even have to meet this other co-owner. If this other person misses a payment, it's no longer a concern of yours. That's how we're trying to build wealth for individuals. It's a full service. Co-ownership has been existing for years, but no one has centralized it and made it simple for primary residential co-owners."
A Learned Consumer
When customers are well-informed, they have the ability to make better purchasing decisions. They want to know that a product or service will provide value to them and that the company can be trusted to keep their commitments. While not always easy, by taking a proactive stance and offering helpful resources to customers, businesses create a positive experience and loyal clientele.
"Educating our potential customers and letting them know about this new opportunity has been the biggest challenge. Since homeownership is such an expensive and personal commitment, there is a sense of pride that goes along with it. It's not like you're buying a simple product, like clothes, that can be easily refunded. We're trying to get the consumer to understand that homeownership is a financial vehicle to build wealth. Historically speaking, owning a home has been the greatest resource to build wealth. Relaying that information to the average consumer who is not acclimated to homeownership and the terminology has been a central issue for us."
Predictions for the Populace
Population growth has resulted in a highly competitive market for affordable housing, making it increasingly difficult to find a place to live that is within one's means. As the demand for housing rises over the next few decades, existing resources will be stretched even thinner. In Eric's opinion, however, there is one resource that is in abundance—real estate agents.
"Throughout my career, I've found that home prices have continued to increase. This trend is corroborated by the past 60 years of home price data. The world population is rapidly expanding. There's only so much space in the world for housing. Work from home policies are also changing. Many big companies are now requiring employees to come back to the office at least once or twice a week." 
"There is such a saturated market of real estate brokers and agents. Many people don't realize that 87% of all real estate agents fail to make a single sale in their first five years and completely quit the industry. Almost nine out of ten people who are in this field will be financially unsuccessful. I expect that unless they adapt to this new co-ownership model and learn how to diversify their skill sets, these agents are going to struggle."
Discover More Captivating Success Stories: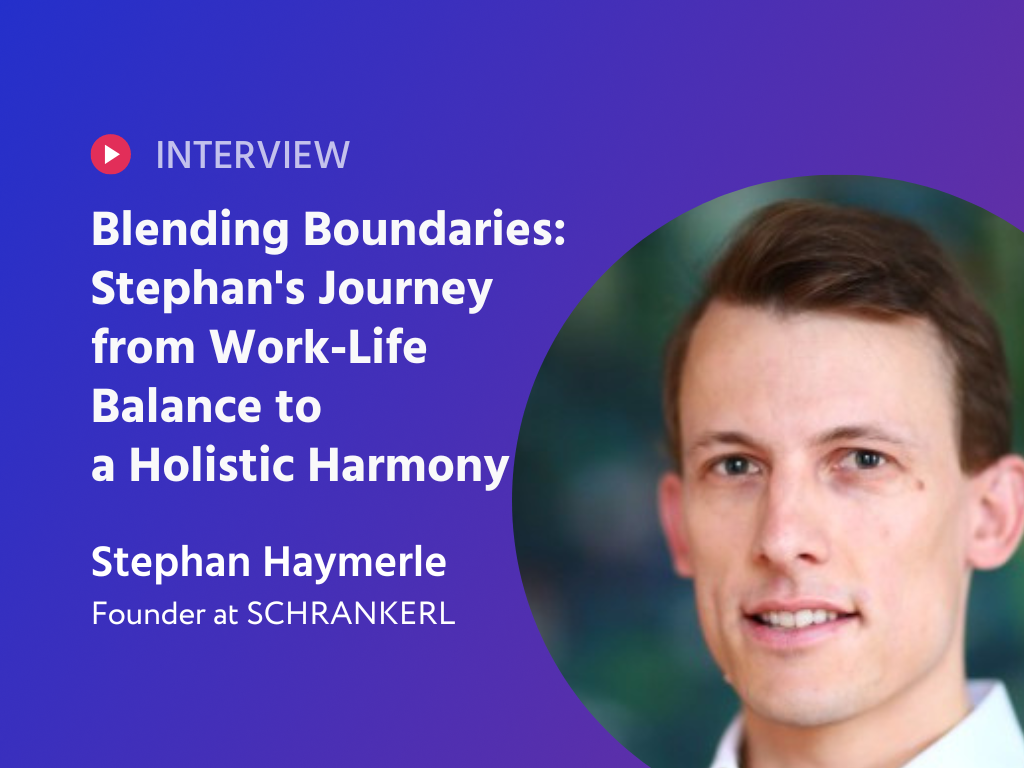 Work-Life Harmony & Diverse Teams: Unlocking Success with Entrepreneur Stephan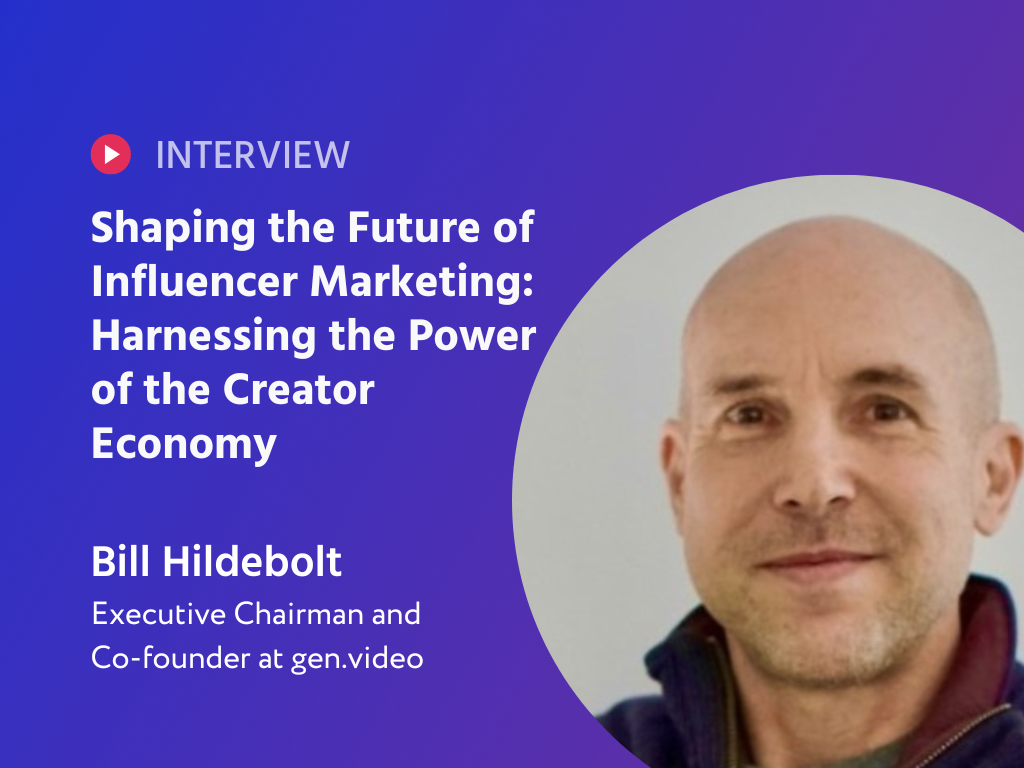 Jen Videos' Vision for the Future: Creator Economy & Power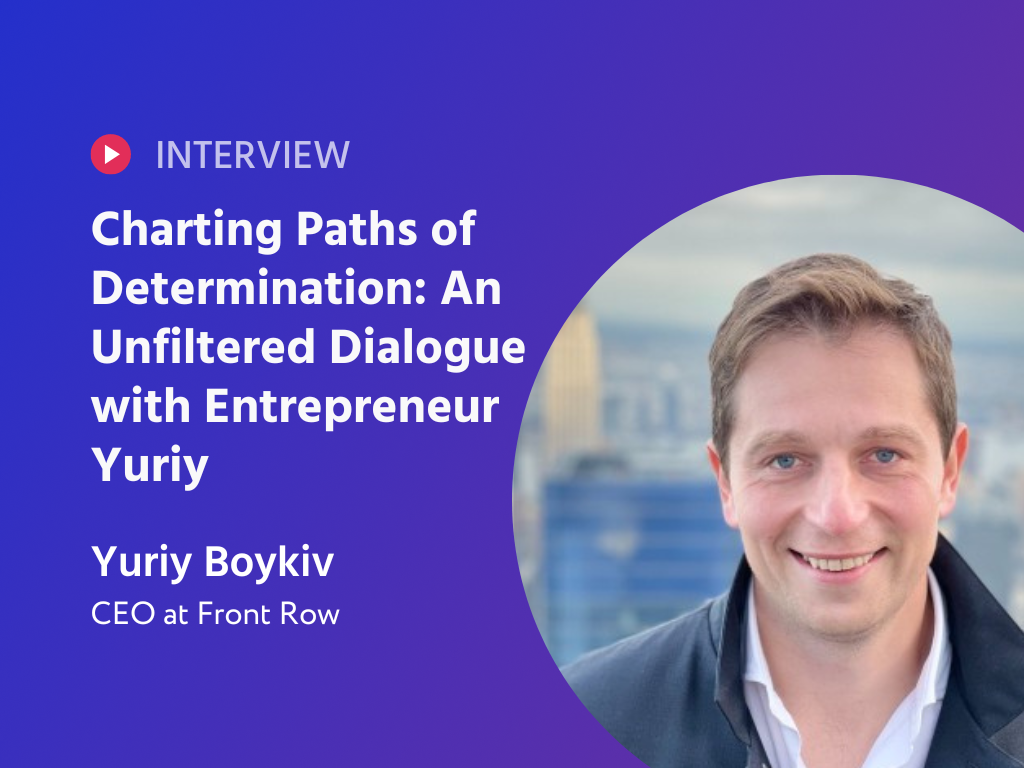 Yuriy's Journey: Balancing Determination, Delegation, and Global Impact