Eco-Friendly Energy for a Brighter Future
Gilles David is a man on a mission. It can be said with confidence that Gilles is an inspiration to all who wish to take part in the battle against climate change.
The world is in the midst of an energy crisis. People around the globe are experiencing 'energy poverty', and many are finding it difficult to pay their heating bills this winter. These financial woes are only compounded when one factors in the rising costs of food and housing. Fortunately, there is welcome news on the horizon.
Sustainable energy technology has grown by leaps and bounds over the past few decades. Scientists and engineers have been working diligently on finding a solution to our dependency on fossil fuels. As climate instability is now increasingly endangering the fate of our planet, Bright Founders Talk thought it would be pertinent to bring on a specialist in this industry to briefly discuss his experience in the clean energy sector.
Gilles David is the CEO of Enertime, which he founded in 2008. His company specializes in waste heat recovery. Enertime's patented ORC (Organic Rankine Cycle) modules are able to recover industrial waste heat and turn it into CO2-free electrical energy. The company also offers gas expansion turbines and industrial heat pumps to potential clients wishing to increase economic efficiency. Companies that take advantage of Enertime's services not only see a reduction in energy costs, but also do their part in the fight against global warming.
Leaving the Past Behind
Guilles was born in 1957 near Strasbourg. Both his grandfather and father worked as engineers. Engineering, one might say, runs in his blood. During the course of his career, Gilles specialized in the energy sector. At the start of our conversation, Gilles detailed his background, and how he came to the conclusion that he wanted to start his own business.
"When you grow older, at a certain age, it's difficult to feel at ease with larger companies. The first 25 years of being in the business is very interesting, but eventually, you'll find that you need more than just being an employee at a big corporation. That's when I decided to create my own business."
"I sold my house, which helped with the finances at first. It was very clear to me that I had to start my own company. There was no 'Plan B'. My family thought it was a good idea, and they were very supportive during this time."
Building a Better Tomorrow
The road to entrepreneurship wasn't easy for Gilles. He began the journey in 2008. At that time, the world was experiencing a financial crisis, and investors were few and far between. Gilles remained steadfast to his vision, however, and ultimately found success.
"The energy business is an old business. You need to work with very big companies that have an established market. If you want to step in, you have to be patient and courteous. It was especially difficult between 2010 and 2020. There were a lot of expectations from the clean tech industry, but there wasn't much business."
"It was tough in the beginning. You had to be very resilient and survive. Now, it's a bit easier. There is a better understanding of what the world needs, and understanding about the technologies we are developing. If you can survive for three to five years, it gets easier. Age gives you strength."
"Our biggest challenge was finding money. It can get complicated, because you need to convince people to put money into your company, but you also need to be stingy. You need to avoid spending too much money. After a while though, you get used to it."
The Motivated Workforce
The success of an enterprise depends on those who work for it. By providing employees with a stake in the business, Enertime found a way to incentivize their staff. Gilles articulated the importance of connecting workers with the company as a whole.
"I give my employees shares in the business because I want to align them to the interests of the company and the shareholders. By doing things this way, the employees feel that they own a part of the company, and share a common interest in the success of the company."
"There are a few things that are important for me, and I put these ideas into my company. That's the great thing about owning a business. The company can be tailored to your own vision. It's very rewarding for me."
A Sustainable Tech Stack
Enertime relies on a variety of tech solutions to help design and create their products. While many of their engineers are competent in Python-based programming, Gilles stressed that the company does not develop much software themselves at the present time.
"We work a lot with SolidWorks. It is one of the pieces of software used by our company to design our turbines and compressors. We also use Ansys. Although it's expensive, Ansys is a very powerful conception tool for turbomachinery and mechanical systems. There is a lot of specialized software that helps us with designs and simulations. Smaller, Python-based software helps us predesign some equipment."
"In the future, the company may start working with artificial intelligence or machine learning. It's not critical for our development at the present time, however. Software is important during the conception phase, but not so much during the operation phase. We have looked into the use of data analysis and machine learning, but as of today, it's not yet a priority."
Green-Collar Communities
Climate change is an omnipresent threat that looms over our Earth and its habitats. Gilles is acutely aware of the challenges this poses to humanity, and has dedicated his life to find solutions for it.
"In the past decade or two, people concentrated their efforts into areas like solar or wind technology, and now this technology has more or less matured. Now, the issue is to go further to store electricity, decarbonize industry, and produce and utilize hydrogen."
"Europe, in my opinion, is the best place for innovation in energy. Innovation comes because there is a need to innovate. In the United States, however, energy is cheap and the people don't care much for saving it. If they have plenty of gas, oil, and coal, there will always be a reason to use these resources. Canada, on the other hand, is interesting for us. Quebec has hydroelectric power plants that produce a lot of cheap energy. The plan to develop technology for carbon emission reduction, I believe, will be easier to implement in Canada than the United States. I should add that we are active in Mexico as well. Mexico has geothermal capacity, and our technology is very adapted to geothermal energy."
A Final Few Suggestions
Gilles has shown himself to be a man of action over the course of his career. Willing to go out on a limb to pursue his dreams, he represents the true spirit of an entrepreneur. Before we ended our exchange, Gilles spelled out his secrets for success in the business world.
"Don't hesitate to change direction. There is not a single entrepreneur that started with an idea and kept that same idea after a few years. Most businessmen have totally changed their plans during the first years of the company."
"You should have at least one partner when building a company. If you are completely alone, it can be very challenging. Expect that things will be more difficult, and take longer than you planned. It takes time for a company to prosper. In addition, don't do anything as a side business. You need to be absolutely committed to achieving your goals."
Discover More Captivating Success Stories: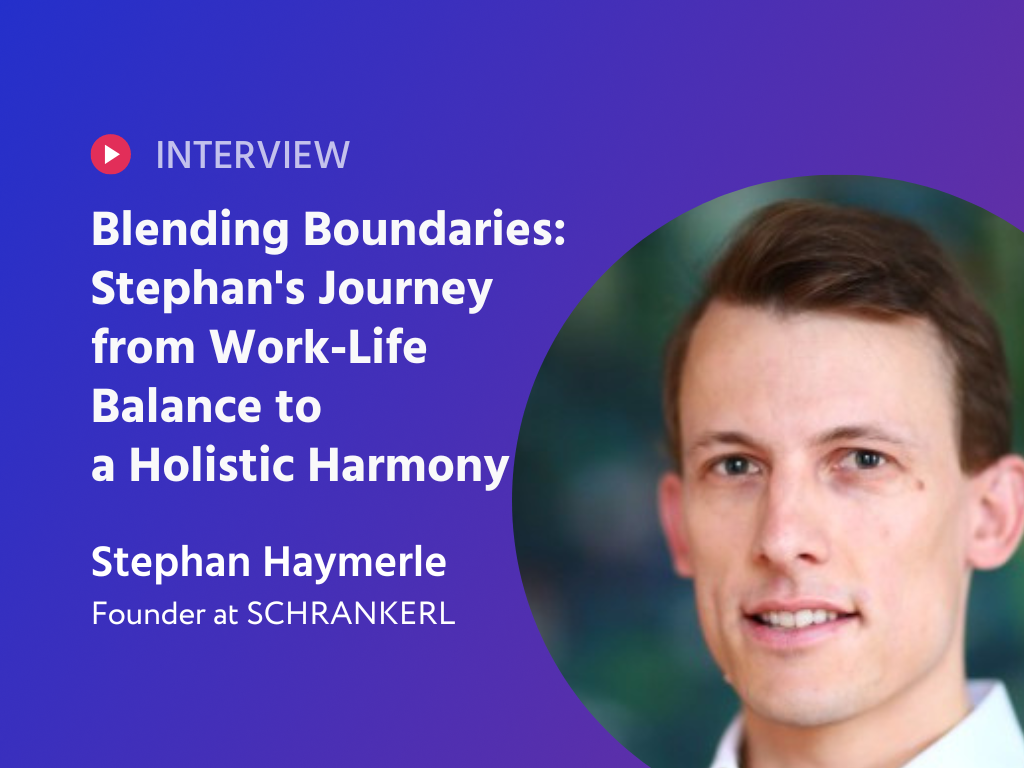 Work-Life Harmony & Diverse Teams: Unlocking Success with Entrepreneur Stephan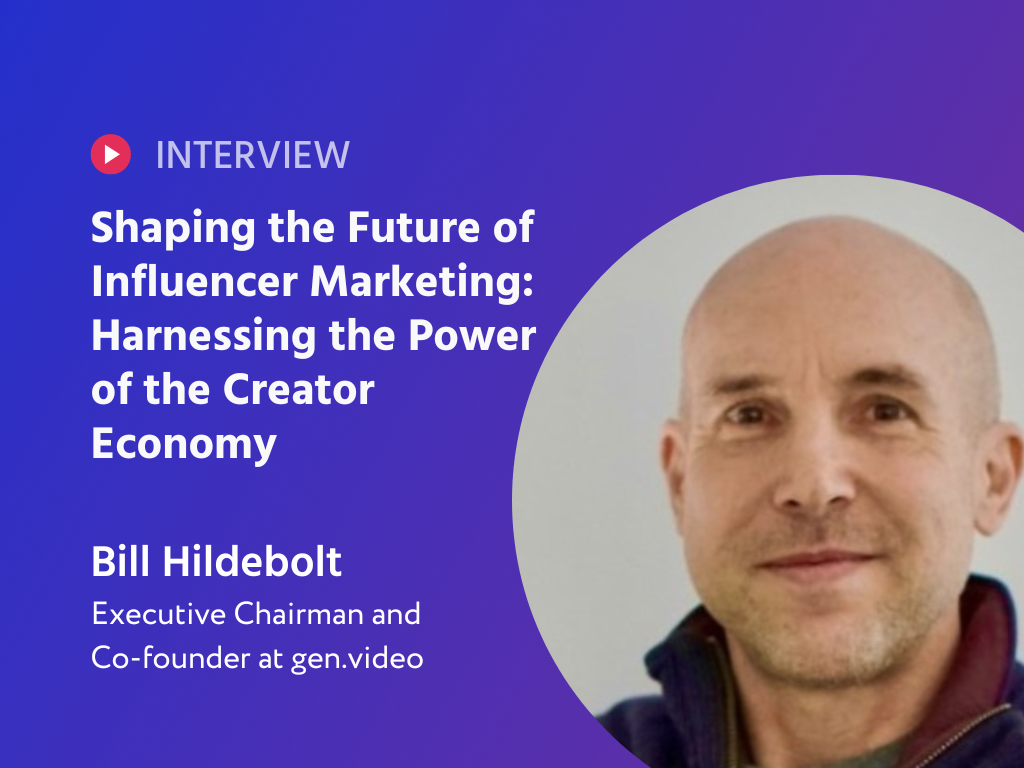 Jen Videos' Vision for the Future: Creator Economy & Power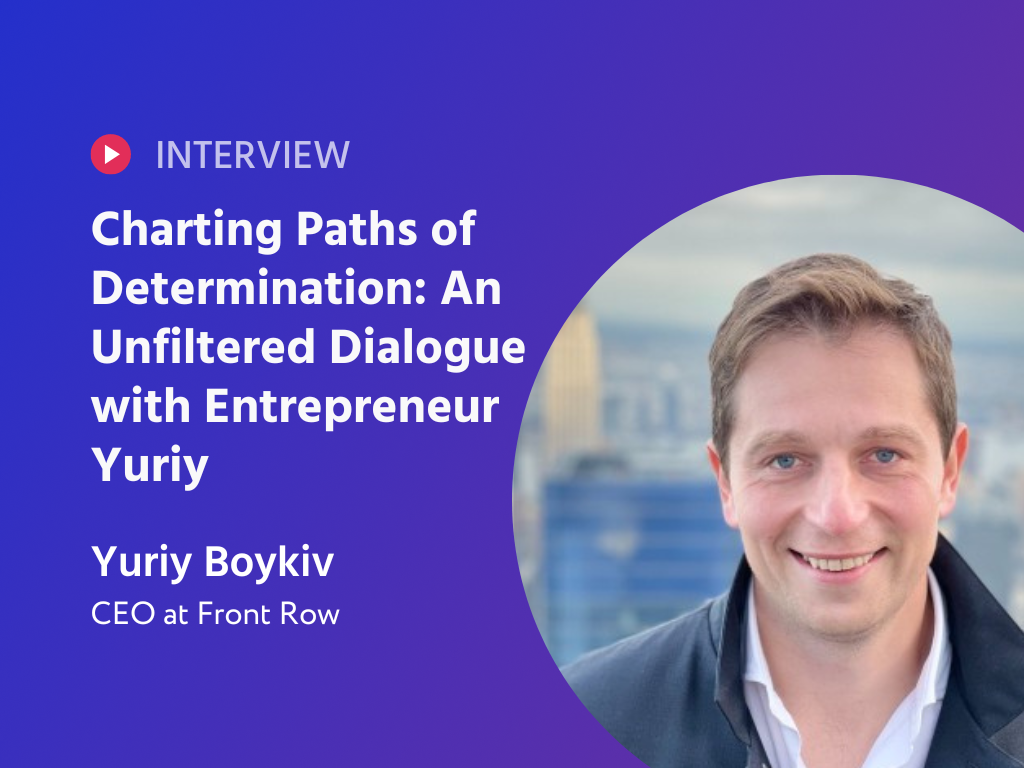 Yuriy's Journey: Balancing Determination, Delegation, and Global Impact