Defying Norms and Empowering Success: Mindaugas on Becoming an 'Unhinged CEO' and Charting a New Path with Coho
"Journey of Evolution: Mindaugas' Transition from Naive Entrepreneur to Unhinged CEO"
In the latest installment of Bright Founders Talk by Temy, an international software development company, we sit down with an esteemed guest who is shaping the landscape of sustainable business practices: Mindaugas Petrutis, the CEO of Coho. Regarded as a hands-on leader with a knack for fostering communities, Mindaugas shares his insights and personal philosophies on the essence of entrepreneurship and his journey at the helm of Coho.
Known for being a morning person, a risk-taker, and a firm believer in maintaining a healthy work-life balance, he delves into his approach to leading a team and prioritizing long-term goals. However, don't expect to find him at a public speaking event – a candid revelation that adds another layer to this intriguing figure.
With an interesting blend of yes-or-no questions, we're introduced to the man behind the success of Coho and his unique narrative. Dive in as we explore his story, the adaptations and achievements of Coho, and the driving force behind his commitment to building communities.
Behind the Scenes with Mindaugas Petrutis: Morning Riser, Risk-Taker, and the Man at the Heart of Coho
With a warm smile and a cup of coffee in hand, Mindaugas Petrutis is indeed a morning person. His day starts as the dawn breaks, setting the stage for the leader's blend of strategy and serendipity. A firm believer in the strength of teamwork, Mindaugas faces each day ready to engage with his team at Coho. "I prefer working in a team," he shares, the subtle glint in his eyes emphasizing his commitment to collective growth. A risk-taker by nature, Mindaugas believes in pushing boundaries, innovating, and evolving, all while keeping the scales of work-life balance perfectly aligned.
"Have I ever pivoted my startup's business model?" he mused aloud during our rapid-fire session. The CEO's response was intriguing as it was enlightening. "Technically, you could say adapted, not pivoted." This simple yet profound assertion lays bare his approach to entrepreneurship: fluid, flexible, and open to change. His gaze is firmly set on the horizon, focusing more on long-term goals, a testament to his vision of sustainable growth. "I'm deep in every aspect of the company," Mindaugas declares, emphasizing his hands-on approach.
Networking events? He's all in. But public speaking? That's a different story. "No," he chuckles, revealing a touch of humility amid his powerhouse persona. Despite this, there's an undeniable spark of satisfaction when asked about the success of the current year. "We have a very unique story," Mindaugas says with a grin. "Overall, I would say yes, I'm happy." His unfiltered optimism and gratitude are infectious. But what gets him out of bed each morning? What's the driving force? "Building these communities. For sure. That's something I've been doing for a long time. And I wouldn't want to be doing anything else." That's Mindaugas for you – a man on a mission, striving to make a difference, one community at a time.
The Birth of Coho: Unraveling Mindaugas Petrutis's Journey to Revamp Professional Development
Fuelled by a steady stream of coffee, four to five cups to be exact, Mindaugas navigates the uncharted territories of his professional development community, Coho. Beneath his caffeine-powered routine lies a profound commitment to fostering the growth of leaders in various fields, from design and engineering to marketing and sales. "We're a highly curated professional development community. We surround you with peers, resources, content, knowledge, and leaders in your space to kind of help you close those gaps and navigate your career," he shares. Mindaugas's right-hand man in this endeavor, Ramin Haley, heads operations and makes the wheel of Coho spin smoothly each day.
Delving deeper into the story behind Coho's intriguing name, Mindaugas admits it was a happy accident. A brainchild from a session with a company called Founder, it carries two meanings — reflecting the co-hosting experience with the community and the cohort-based model they employ. The name reflects the unique essence of Coho, and with Mindaugas's infectious enthusiasm, it sticks.
Mindaugas's "aha" moment, the spark that ignited the formation of Coho, came from years of observing the design community. He noticed a worrisome gap in resources available to individuals transitioning to more senior roles. "The career paths become a lot more ambiguous. And the resources start drying up," Mindaugas says. He recalls numerous stories of sudden promotions without adequate support, leaving new managers at sea. Inspired, he envisioned Coho as a lifeline — a rich source of resources, connections, and support to help professionals navigate their careers.
Implementing the vision of Coho wasn't a walk in the park, Mindaugas admits. It was the product of years of conversations, research, and understanding of the problem at hand. It was the conviction that there was indeed a gap, a need to be met, that propelled him forward. Finding On Deck, a company with a similar model, provided the springboard for Mindaugas to take his leap of faith. From that point onwards, it was about showing up, persevering, and turning his meticulously researched vision into reality.
"Of course, it was a mountain of a climb to build to build something like this," Mindaugas confesses. Yet, the years of preparation, the network built, and the unwavering conviction in his idea made it possible. As he puts it, "I just had to show up and start implementing it."
From Fake Crab Sticks to Silicon Valley – The Journey of Resilience and Learning
Mindaugas recounts the journey of realizing his entrepreneurial dreams, a tale that spans a remarkable five years. He traces the origin of his idea back to 2017, when he had been nourishing a burgeoning design community since 2013. But it wasn't until 2020 that the idea took concrete shape, during which Mindaugas spent his time learning about the issues that plagued his industry. A quote that best sums up this part of his journey, "You start picking up the problems. And then the idea starts formulating in my head." It's a simple yet profound reminder that the best ideas often emerge from addressing complex problems.
Petrutis candidly acknowledges the stark difference between his first and second ventures, referring to his initial entrepreneurial pursuit as 'absolute insanity'. With the benefit of hindsight, Mindaugas realized that he was taking on a tremendous risk, especially in the recruitment space, with a paltry personal runway. Despite the many challenges and the constant punches to the face, as he puts it, Mindaugas wouldn't change a thing. The tumultuous journey shaped him into the resilient entrepreneur he is today. He learned the importance of sharing challenges and seeking diverse perspectives to alleviate anxiety and unravel the complexities he faced.
The start of Petrutis's work ethic can be traced back to his days working 12-hour shifts in a pseudo surimi factory back in Lithuania, his homeland. He was seventeen, and his country was in a state of disarray following the end of the Soviet rule. The idea of a young teen earning their money was a novelty to him, an idea he encountered during an exchange programme in the United States. The toughness of this job gave him an appreciation for hard work, a perspective that he brings to his role as a CEO. When asked about maintaining work-life balance, he confessed that while balance is important, it's also circumstantial. His experience has taught him how to recognize signs of burnout and handle them appropriately. "I just know that that's going to come or there are moments if I do X, Y, and Z will come."
Despite the demanding nature of his work, Mindaugas makes it clear that mental health and work-life balance are priorities in his company. He fosters an environment where stress and workload challenges can be openly discussed, with the assurance that the individual's wellbeing takes precedence. As a leader, Mindaugas ensures that the ethos of resilience he holds dear is propagated throughout his team, emphasizing the importance of work-life balance in creating a successful and healthy work environment.
The Symphony of a Creative Vision – Coho's Unconventional Journey Towards Excellence
In the midst of a riveting dialogue with the enigmatic Mindaugas, we dive into the unique world of Coho and its impressive distinction from the competition. The team's unconventional approach to their content, as described by Mindaugas, is nothing short of revolutionary. "We have about 4000 hours of content from amazing leaders on any topic you can imagine. We're not just delivering large amounts of video, we're delivering snippets, impactful snippets, with the goal of identifying consistent issues our community faces," Mindaugas explains. In an era where time is gold, Coho has fashioned a bespoke method of content delivery that cherishes the seniority and busyness of its members.
Unmasking further the secret behind Coho's compelling charm, Mindaugas expounds on the intricate processes that sustain their vibrant community. Here, it isn't about just joining a group; it's about a meticulously curated journey towards finding a group of people who share your aspirations, challenges, and stage in life. The quote that truly encapsulates his community-building philosophy is, "When two people find each other in the right way, magic happens." Coho does not just leave this magic to chance. They have crafted methods to bring the right people together, creating microcosms of support and collaboration that continues to propel their members towards growth.
However, the riveting journey of Coho doesn't end with its community or content. Mindaugas shares the personal journey of how he and his team came together to build the company amidst a sea of uncertainties. In an unorthodox approach to defining roles and delegating responsibilities, he leaned into the chaos, allowing his team to find their footing organically. In retrospect, it might seem risky and uncomfortable, but for Mindaugas and his team, this challenging path was synonymous with growth. As he fondly recalls, "I think I might be able to pay your salaries, I didn't even know that…but they all said yes. That tells you a lot about how they think about taking risks, about wanting to continue building what we're building." The result? A team whose foundation is not built on monetary incentives, but on a shared vision and unwavering commitment to growth.
Charting Unconventional Paths Towards Empowering Startup Success
In this insightful conversation, Mindaugas shares his candid reflections on the journey of entrepreneurship. His earlier experiences, shaped by naivety and the lone struggle of steering a startup, laid the groundwork for his current venture. He confesses the past mistakes that spurred him towards a newfound understanding of leading a business. Now, he finds himself gradually evolving into the type of founder he aspires to be – a leader who prioritizes transparency, honesty, and the well-being of his team over personal gain. Mindaugas is not afraid to be 'the unhinged CEO,' as his team affectionately labels him, if it means voicing his authentic thoughts.
His vision for Kobo, a community-centered product, reveals the conviction that rests at the heart of his entrepreneurial endeavors. Mindaugas aspires to guarantee prospective members of Kobo a path towards achieving their goals. Yet, he wisely dismisses the idea of selling false promises of instant success. Instead, he focuses on building mechanisms that can track people's progress and provide the resources and peer network necessary to boost their confidence and skill set. He emphasizes, "We don't transform anybody, they have to do it themselves," underlining the importance of individual agency and effort in achieving one's goals.
The interview closes with Mindaugas echoing the words of a Coho member, who beautifully encapsulates the purpose behind the platform – to address the very human experience of feeling defeated and unsure of how to progress. He wishes Kobo didn't need to exist because that would mean people were not grappling with these complex, challenging problems. But as long as there's a need for a nurturing, resource-rich space for individuals striving to climb the professional ladder or overcome career obstacles, Mindaugas is committed to being there, building communities and guiding the way.
Discover More Captivating Success Stories: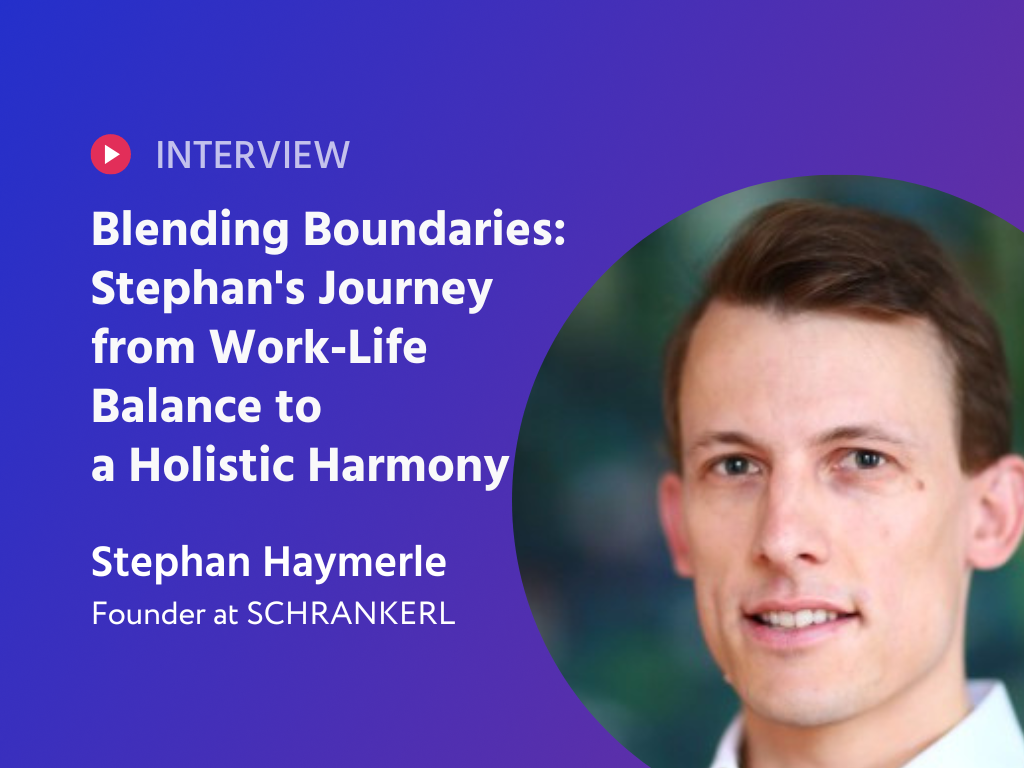 Work-Life Harmony & Diverse Teams: Unlocking Success with Entrepreneur Stephan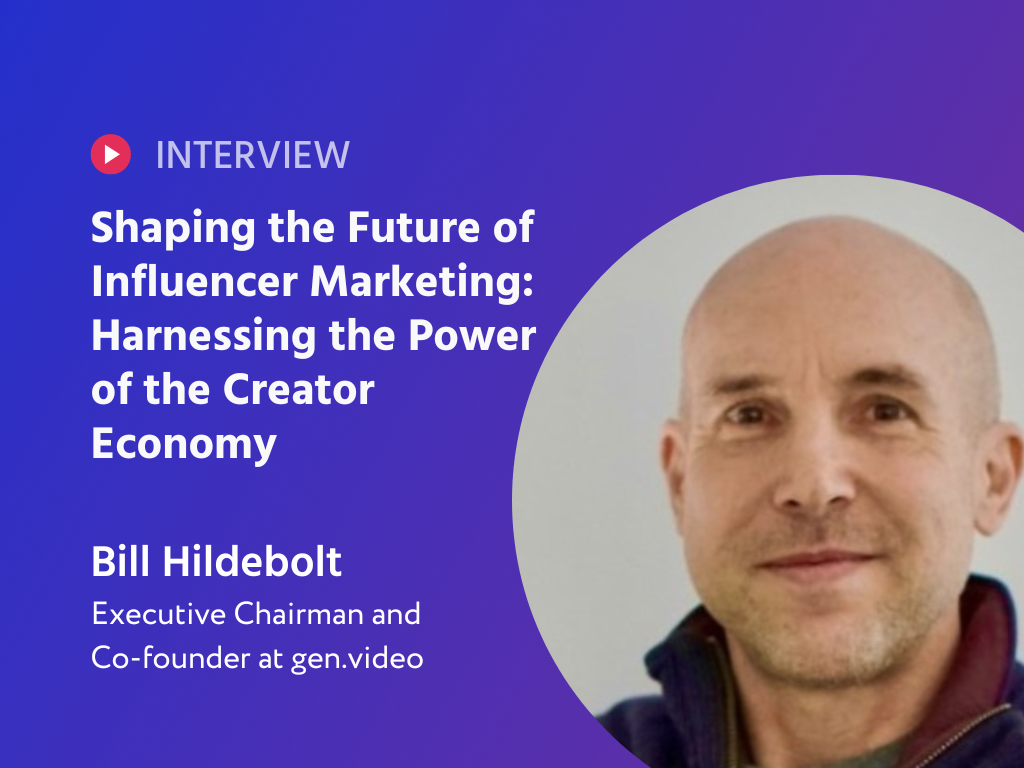 Jen Videos' Vision for the Future: Creator Economy & Power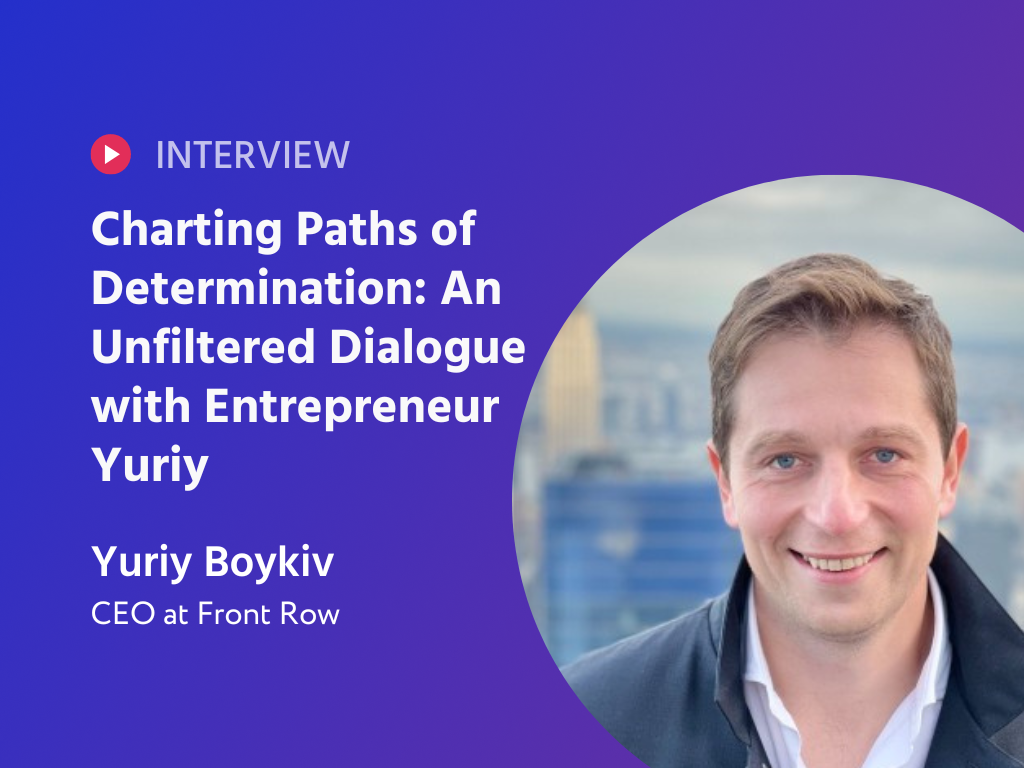 Yuriy's Journey: Balancing Determination, Delegation, and Global Impact