Data-Driven Decisions at Freedom Finance Ltd
"Clarity of vision is important." – Emma Steeley, CEO at Freedom Finance Ltd
Financial accessibility plays a vital role in economic growth and stability, and credit brokers are essential in ensuring that individuals from all walks of life have the opportunity to secure the funds they need. These brokers help connect borrowers with lenders and provide useful guidance throughout the process. What makes brokers particularly valuable is their ability to navigate the complexities of the financial landscape and match borrowers with suitable credit products that meet their unique needs and circumstances. This level of expertise and access to a wide range of lenders allows brokers to serve as advocates for the common citizen, bridging the gap between financial institutions and people who may have limited knowledge of the lending market. By providing personalized assistance, credit brokers empower individuals and foster financial inclusivity.

Emma Steeley, an accomplished figure in the financial services industry, has been instrumental in driving the success of Freedom Finance Ltd, a prominent UK-based credit broker. With a deep understanding of the consumer lending space and a passion for leveraging data intelligence, Emma has transformed Freedom Finance into a trailblazer within the British market. Her vision for customized credit solutions, combined with a focus on technological advancements and exceptional customer experience, has positioned the company as a leader in the ever-evolving fintech landscape.
Taking Finance to New Heights
Emma Steeley's journey in the financial services sector began in 2006 when she entered the consumer lending space. Her extensive experience and knowledge in the industry led her to join Freedom Finance Ltd as CEO, with a clear mission to take the business to new heights. "I joined Freedom Finance back in July of last year as CEO to take their business to the next level," Emma explained. Her strategic focus on product-led growth has been instrumental in propelling the company forward.

With a keen eye on industry trends and customer expectations, Emma has directed her efforts toward fostering a culture of innovation within Freedom Finance. "My time is focused on ensuring that we're actually shifting to be a product-led growth organization," she emphasized. By encouraging a mindset of continuous improvement and embracing emerging technologies, Emma aims to position Freedom Finance as a leader in delivering cutting-edge solutions.
Smart Data, Sound Solutions
At the heart of Freedom Finance's success lies their ability to match clients with lenders effectively. Emma explained, "We match customers to lenders by deploying data intelligence. We use application form data, credit bureau data, and open banking data to get a true picture of an individual." By harnessing the power of data and leveraging advanced algorithms, Freedom Finance is able to provide tailored credit solutions that meet the unique needs of each user.

Emma's deep understanding of the potential of data intelligence has allowed Freedom Finance to stand out in the market. Their platform utilizes a multitude of datasets, allowing for accurate assessments of creditworthiness and tailored product recommendations. By analyzing this wide array of data, Freedom Finance gains valuable insights into individuals' fiscal situations, ensuring that they receive the most suitable financial products.
A Competitive Edge with Advanced Algorithms
Emma firmly believes that embracing technological advancements is vital for the success of any business. At Freedom Finance, machine learning and AI form a key part of their technology infrastructure. "AI is going to be crucial and you can be sure your competitors are already testing it," Emma emphasized. Through the use of smart algorithms, Freedom Finance is able to employ enhanced decision-making tools and provide a seamless and efficient user experience.

The integration of AI and machine learning allows Freedom Finance to streamline their operations, expedite loan approvals, and deliver personalized services. These technologies enable the company to stay ahead of the competition and continually adapt to evolving client needs. By harnessing the power of data, Freedom Finance remains at the forefront of the industry, setting new standards for efficiency and user satisfaction.
Smooth Service for Customer Satisfaction
In an era where customer service is paramount, Emma recognizes the significance of providing a seamless journey for every individual. "The shifting customer experience has been huge in the fintech industry. The consumer now expects the slickest and quickest process where they feel in control," Emma observed.

To meet these expectations, Freedom Finance has invested in creating an exceptional customer experience. By leveraging data-driven insights, the company ensures that clients can easily navigate their platform, receive quick loan decisions, and enjoy a transparent and efficient process. Emma's dedication to customer-centricity is reflected in the company's commitment to delivering the best product possible, putting clients in control of their financial journey.
Growth Through a Collaborative Approach
Emma understands the power of collaboration and its impact on a business. "The appetite for collaboration has increased in the industry," she noted. At Freedom Finance, collaboration is at the core of their approach. The company has established strong partnerships with over 100 leading lenders and service providers, enabling them to offer a broad range of consumer credit products through their proprietary matching platform.

By fostering collaboration, Freedom Finance can cater to a wider client base, providing access to more borrowing opportunities for their clients. Emma also recognizes the challenges associated with growth. "Choosing the right opportunities at the right time is a significant challenge in scaling up," she acknowledged. With a keen business acumen, Emma ensures that Freedom Finance identifies and seizes the right opportunities, enabling the company to expand its reach and impact in the financial services industry.
Ensuring Success in an Evolving Landscape
Under Emma's visionary leadership, Freedom Finance Ltd has evolved to become a leading data-driven provider of personalized credit solutions. Her deep understanding of the consumer lending space, commitment to technological innovation, and dedication to exceptional customer experience have propelled Freedom Finance to the forefront of the British fintech industry.

Through strategic partnerships and a relentless pursuit of innovation, Emma has positioned Freedom Finance as a heavyweight in the UK market. The company's ability to match borrowers with the most suitable lenders and products sets them apart, guaranteeing that individuals receive credit solutions tailored to their specific needs.

Emma Steeley's unwavering commitment to delivering excellence and fostering collaboration has driven the success of Freedom Finance. As Emma continues to spearhead innovation in the financial services industry, Freedom Finance will remain at the forefront of the evolving landscape, empowering clients to achieve their goals with confidence.
Discover More Captivating Success Stories: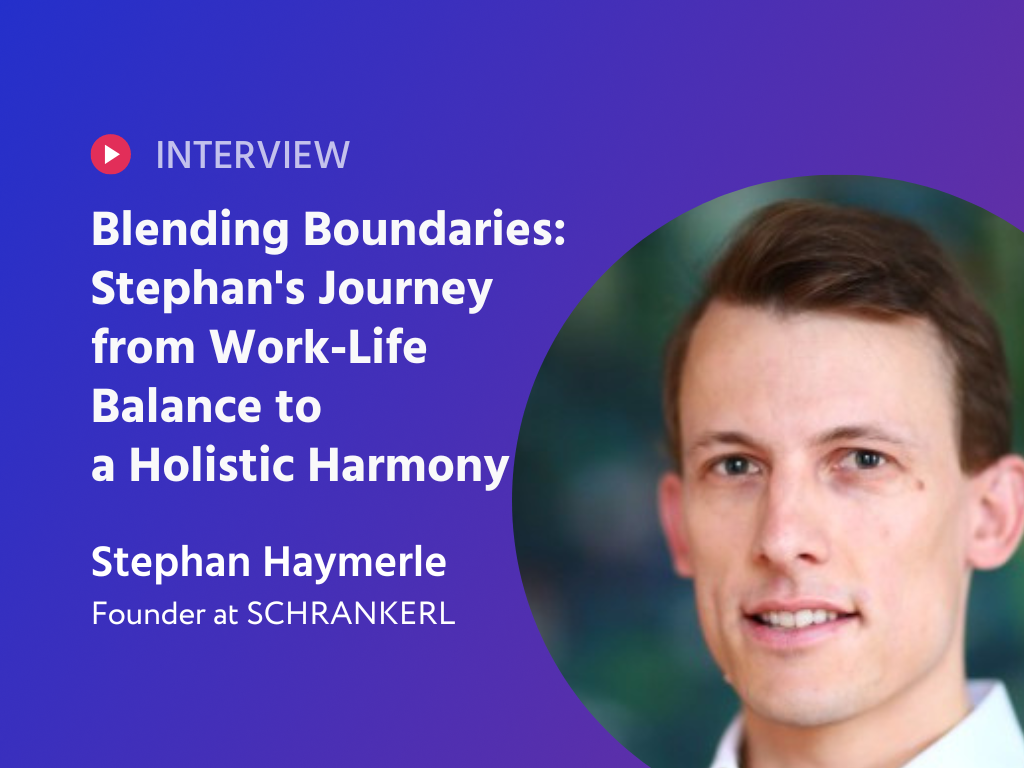 Work-Life Harmony & Diverse Teams: Unlocking Success with Entrepreneur Stephan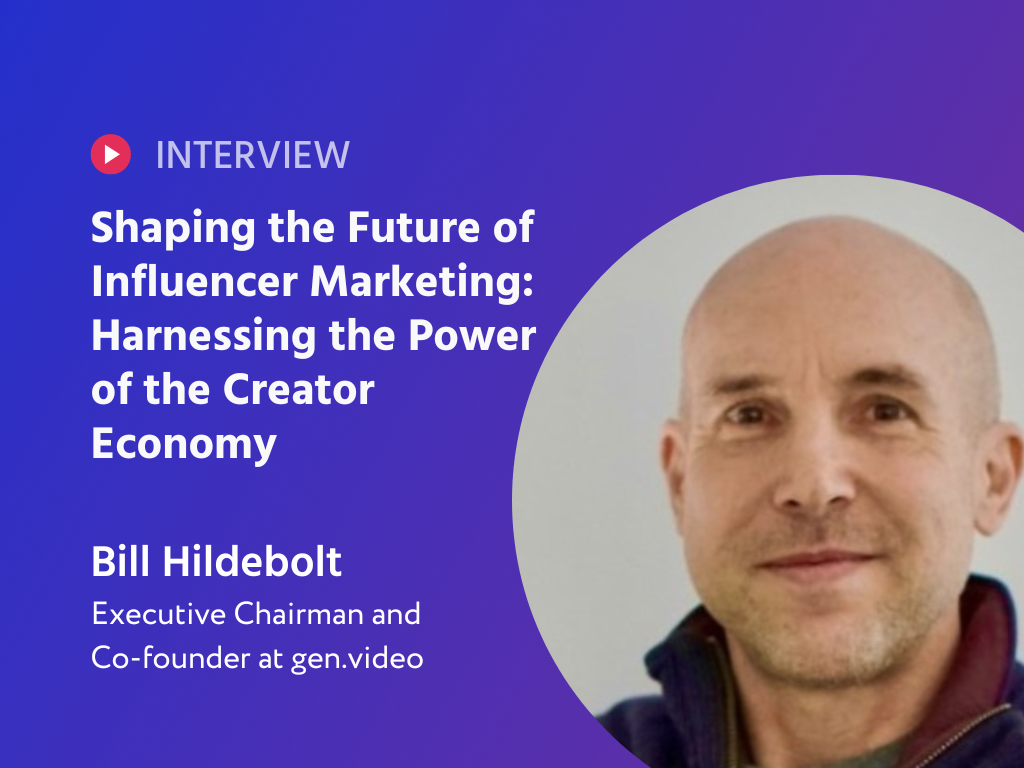 Jen Videos' Vision for the Future: Creator Economy & Power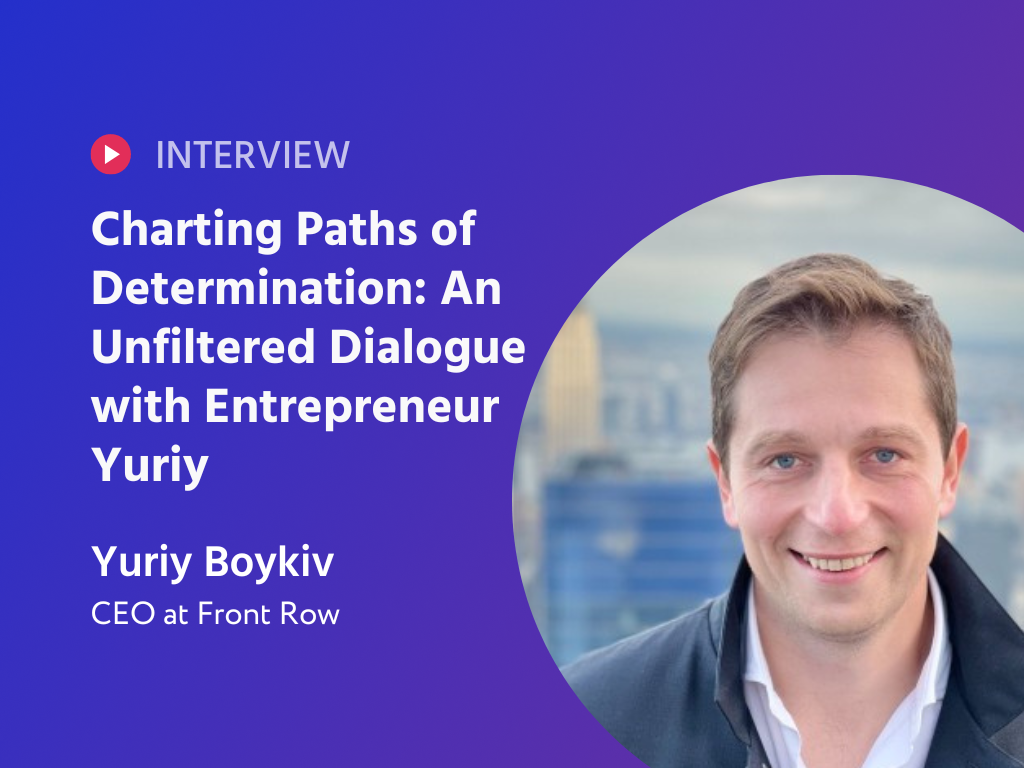 Yuriy's Journey: Balancing Determination, Delegation, and Global Impact