Charting the Way Forward
Ingentis is a German software development company. For over two decades, Ingentis has been providing HR solutions to businesses around the world. Recently, Bright Founders Talk extended an invitation to Michael Grimm, Executive Board Member and Founder at Ingentis, to come on the podcast. While the talk only lasted for half of an hour, it contained a wealth of information for aspiring entrepreneurs.
The crux of any serious endeavor lies in organization. Proper planning is vital for the viability of any enterprise. While effective management may seem like a straightforward process, the reality is much different. There are several barriers that businesses encounter when coordinating operations. Assembling vast amounts of data into visually polished organizational charts can be challenging, and many businesses have been seeking a solution. With the use of data analytic tools, companies are now able to oversee projects to a greater capacity.
The German company, Ingentis, has established itself as a leader in the market. For over 25 years, Ingentis has been providing HR solutions to numerous businesses. Their platform enables users to utilize people analytics and develop organizational charts. Customers of Ingentis include big names like Volkswagen, Panasonic, and Siemens. Michael Grimm, Executive Board Member and Founder at Ingentis, has dedicated his career to building the company and assisting enterprises worldwide in their organizational structure. Micheal was able to take some time out of his busy schedule to chat with the Bright Founders Talk podcast and pass on some of the knowledge he has learned over time.
The Search for a Constructive Career
Most people agree that individuals should derive pleasure from their work. Not only will this enable laborers to find enthusiasm in completing their tasks, but they will also be incentivized to learn about and perfect their craft. The sad truth, unfortunately, is that only a lucky few are able to find themselves in such a favorable scenario. Michael Grimm, Executive Board Member and Founder at Ingentis, is one of those individuals that is privileged enough to find inspiration in a vocation.
"The main incentive for me is providing software solutions to our customers and partners. As a software development company, we really want to see that we add some benefit, and that we make business lives easier. My biggest motivation is seeing that the solutions we provide really make a difference."
Merits of Differing Viewpoints
Building a first-class team is easier said than done. Oftentimes, employers have specific traits they want to instill in their workforce. These attributes go on to shape the foundations of enterprises. From Michael's perspective, there are two main features that stand out when constructing a crew of personnel.
"Our company has grown to about 100 employees in Europe and North America. The team is quite big and diverse. What's most important for us as a company has always been teamwork. Positive company culture is very important for us. Those team members are my employees, and they understand why we're doing the things we're doing. They're trying their best to help us achieve our goals."
"To a certain extent, you need to adapt to the people you hire. They not only bring in their own skills and motivations, but also attitudes that you might not have as a person or company. This can sometimes be challenging, but it adds a lot of value. If everyone thinks the same in a company or team, it's less dynamic."
A Start From Humble Origins
Ingentis is a company with a modest background. It was established in 1997 by a small team of German developers. The enterprise originally focused on individual software projects. Gradually, Ingentis expanded their client base. Over the past two decades, the business has experienced steadfast growth.
"Ingentis was founded 25 years ago. The four of us met at one of the biggest software development corporations in Germany. Over a period three years, we learned to become software developers. After that, we stayed at the company and formed a team within it building individual software projects. Two or three years later, we decided to start our own enterprise."
"There were no real down periods in our history. When you have a good idea in North America, you get venture capital and then start creating. It either works out or it doesn't. We grew our business in a very German way. Everything was always done with our own money, and we didn't have any outside capital. We were really working on our own product. There has been a lot of slow but steady growth within the company, and this is still going on today."
Navigating a Labyrinth
Significant steps need to be taken to organize the structure of a business. For large conglomerates, the process is even more complicated. To an outsider, maneuvering through the inner workings of a massive company may at first seem overwhelming. Luckily, the use of organizational charts and human resource analytics serve to resolve this issue.
"Like every other company, we have competitors. However, it's still a niche sector, and we only have three or four competitors globally. We've made a very powerful HR visualization tool that can be used for all sorts of visualizations that help in running businesses. There is no way that you can visualize an organizational chart by drawing it manually. It's impossible. Major software providers usually have very limited capabilities in their solutions to this issue. This is the gap we are filling in."
"When you start a business with a small team, it's a learning process. It's extremely challenging to win big clients as customers. You need to learn how the big organizations work internally. It's a real challenge to navigate those complex networks. If you have the mindset that they will function in the same way as your startup, you'll be disappointed. I'm afraid I have to say that starting a business is even more challenging nowadays than it was 25 years ago."
A Well-Rounded Workplace
It is in the best interest of any organization to take good care of their staff. A harmonious team results in improved productivity and work relations. As our interview came to a closing, Michael left us with his final remarks about the importance of creating a compatible partnership.
"Try to build a team that you trust. It's even more relevant with a startup. You really need to pick your colleagues carefully. They will be crucial to your success as a founder. At some point, you need employees that you trust, and that bring in the same motivation that you have. If you find those people, treat them well. That is going to make the difference on whether you're successful or not. If you treat your employees well, they will treat your customers well, and then you will be successful."
Discover More Captivating Success Stories: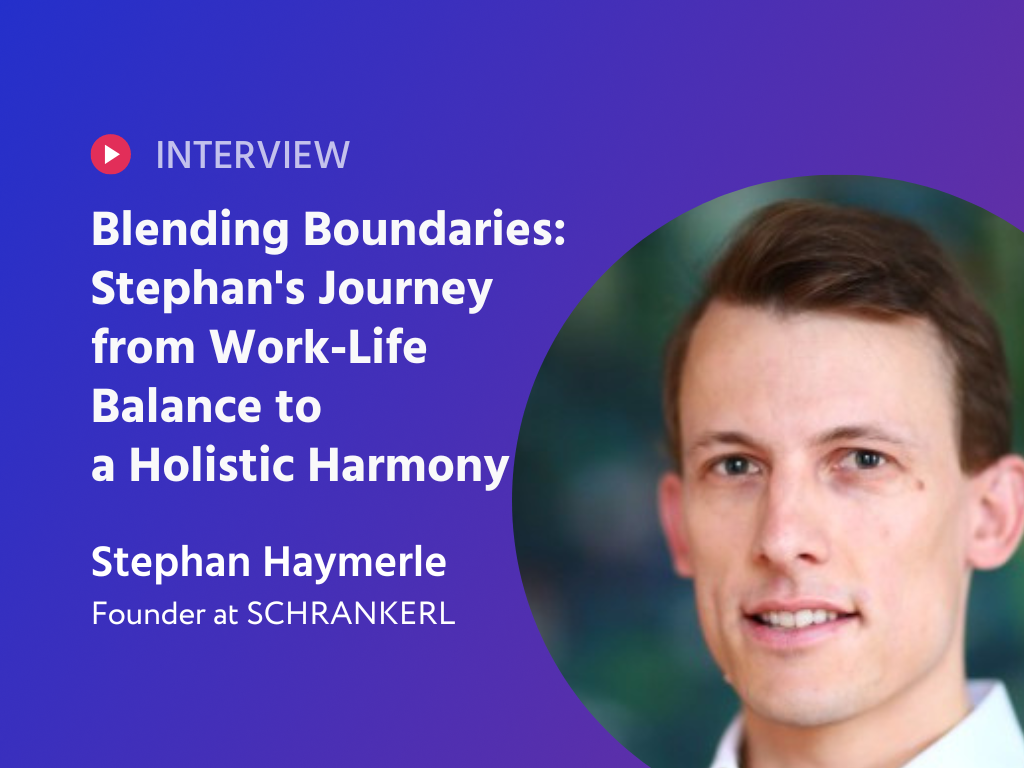 Work-Life Harmony & Diverse Teams: Unlocking Success with Entrepreneur Stephan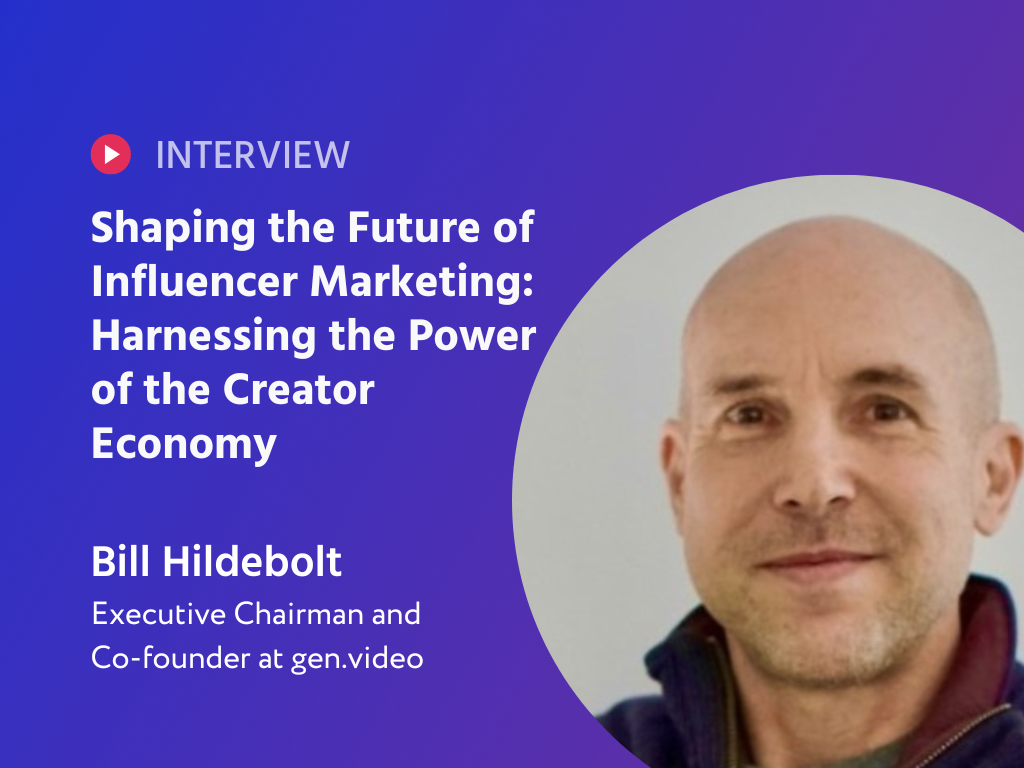 Jen Videos' Vision for the Future: Creator Economy & Power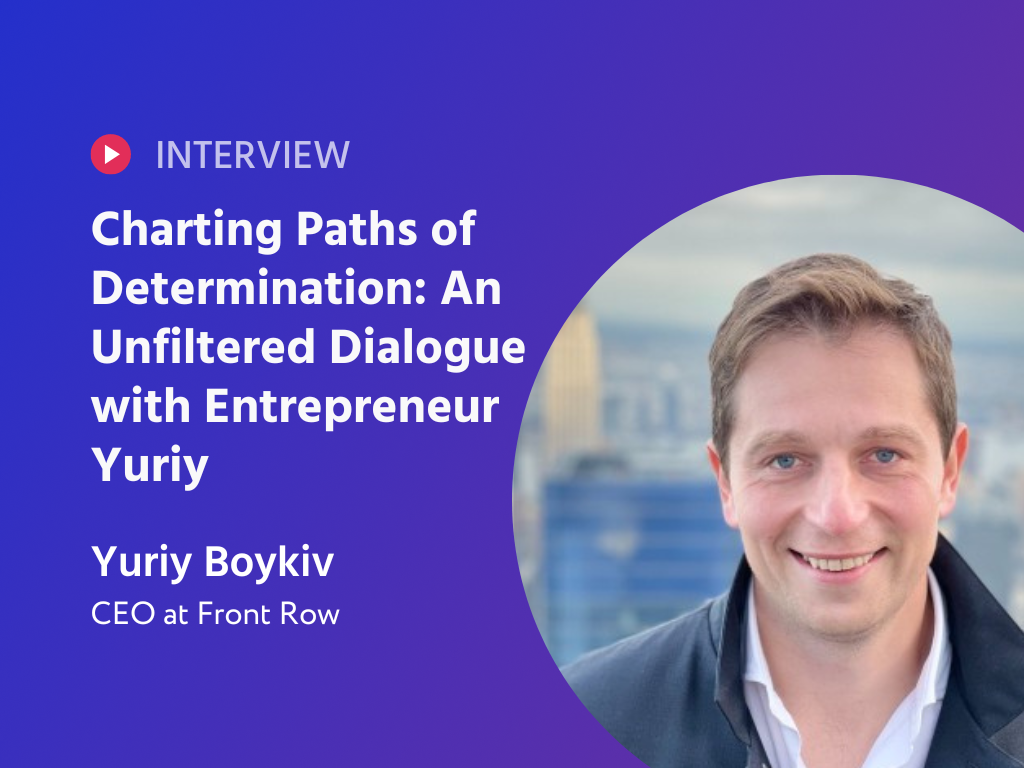 Yuriy's Journey: Balancing Determination, Delegation, and Global Impact