Charting Paths of Determination: An Unfiltered Dialogue with Entrepreneur Yuriy
Yuriy's Journey: Balancing Determination, Delegation, and Global Impact
We sit down with Yuriy Boykiv, the dynamic CEO of Front Row. Yuriy brings an analytical mind, molded by a childhood in Ukraine and a life-altering stint in New York City, to the helm of his thriving company. From his initial dreams of becoming a professional football player to his dramatic journey from Poland to the United States, Yuriy's journey is a story of resilience and adaptability.
His passion for creating sustainable solutions is evident in the successful operation of Front Row. In our candid conversation, we delve into his daily routines, his personal insights, and the journey that has brought him to where he is today.
This is more than an interview – it is a glimpse into the life of an entrepreneur who has truly embraced the unpredictability and adventure of the startup world. Buckle up for an enlightening conversation with one of the most fascinating figures in today's tech scene.
From Football Dreams to Bright Lights: The Unpredictable Journey of Yuriy
Let's dive into Yuriy's world, a man of early mornings and sharp analytical thinking. His youthful dream of playing professional football, an echo from his childhood in Ukraine, has taken a different course, but the spirit of that dream hasn't faded. Instead, it's been channeled into an exciting entrepreneurial journey. "Definitely a morning person. After 9pm, I'm useless," Yuriy quips, a smile detectable in his voice. As if to back up this claim, his life seems to be a testament to someone who hits the ground running each day.
Yuriy's move from Ukraine to the pulsating streets of New York City is the stuff of novels. An unexpected twist of fate during a visit to the U.S. in 2001, involving the tragic events of 9/11, led to his ticket back to Poland being canceled. With resilience, Yuriy adapted, finding a college in New York City that accepted his credits from Poland and allowed him to continue his studies. "One thing led to another, I found a job, did my MBA… that's how I stayed in America," Yuriy casually explains.
In the fast-paced city that never sleeps, Yuriy thrives. He describes New York as his favorite city, full of dynamism, multicultural influences, and, above all, daily adventures. "What I like about New York the most… it's never the same, every day is a new adventure," Yuriy says, reflecting a sentiment that sums up not just his feelings about his adopted city, but also his own life journey. It's a daily unfolding adventure, shaped by quick thinking and an enduring spirit of resilience.
Knocking on New Doors: Yuriy's Dive into the Unchartered Waters of Multicultural Marketing
Engrossed in the account of Yuriy's entrepreneurial adventure, we find a man molded by experiences – a blend of calculated analysis, sparked creativity, and an unyielding spirit. As he navigates the bustling streets of his New York life, one can't help but admire how he took the traditional door-to-door marketing tactic and spun it into a journey that ultimately led him to establish his own company, Gravity Media. "Suddenly somebody knocks on your door and gives you an offer you can't refuse," he shares with a chuckle, highlighting the surprising power of the unexpected.
Yuriy's initial stint in creative agencies honed his perception of the marketing landscape, but his fascination grew with the addition of media into the mix. It demanded more analytical thinking, a deeper understanding of consumer behavior from a numerical perspective. As he elegantly puts it, "You have to sort of learn what drives people to make a purchase." This fascinating balance between numbers and people led him to explore multicultural marketing, which became a core driver when he founded Gravity Media. His passion for reaching out to diverse audiences was ignited while acquiring and marketing international content for DirecTV. "A lot of people subscribe to in-language content… I brought a lot of cricket programming from India to the US," he recalls.
As Yuriy narrates his adventurous leap into starting Gravity Media, we catch a glimpse of his infectious entrepreneurial spirit, a bold spark that recalls his earlier door-to-door marketing days. He exclaims, "I'm an immigrant. I'm an entrepreneur. If I can make it here, I can make it anywhere!" The journey was not easy – starting with three friends, six computers, no clients, and an unyielding resolve. Yet, the hustle paid off when they landed their first client – the CIA. As he recounts the early days of hustling and bustling, one can almost hear the echo of a door being knocked on – a metaphorical beginning of Yuriy's successful entrepreneurial venture.
Forging Success through Adversity: Yuriy's Entrepreneurial Journey and his Golden Formula for Investment
Yuriy's journey began like many others in the cut-throat, challenging world of business. He found himself at the helm of campaigns, marketing the CIA as a career choice to Americans and leading recruitment for the US Army. As he navigated this demanding landscape, his portfolio expanded to include giants like DISH Network, Caesars Entertainment, Comcast, Western Union, and even the Inter Milan Football Club.
However, a standout moment in Yuriy's career was the opportunity to represent football legend Pelé. "Literally all of the tweets on social media, we ran for him in the last, I would say, two or three years of his life and created his brand book," Yuriy reminisces, adding that meeting Pelé in person was a highlight of his fascinating journey. These successes eventually caught the attention of Dentsu, a major holding company, leading to the acquisition of Yuriy's company in 2016. Despite initial challenges, Yuriy found value in the experience, forging strong friendships and learning invaluable lessons along the way.
The journey, however, didn't end there. Yuriy found himself exploring the venture capital landscape. He founded Fortem Capital, investing in individuals rather than ideas. Here, he reveals his golden rule for investment: "I invest in people, not ideas," he shares. "One is, does he or she have a co-founder? Has he or she failed in the past? Is there a product-market fit and founder-market fit?" He also underscores the importance of potential entrepreneurs possessing knowledge of the industry they're venturing into. In Yuriy's own words, a thought-provoking and yet encouraging sentiment, "Just do it. The only business plan is how much cash do you have to survive and how much can you afford to lose. If you spent five to ten years in an industry and you think you found ways to improve the industry, then you have a very high chance of succeeding."
The Power of Determination and Entrepreneurship
In the maze of entrepreneurial challenges, Yuriy believes that determination is the guiding light. This viewpoint emerged in a recent interview, where he reflected upon his own experiences across various companies. His perspective that "determination beats talent" is a testament to his resilience. In his words, "Determination will get you there. More than the idea."
However, being an entrepreneur does not just require determination; it also necessitates effective delegation and trust in others. In Yuriy's eyes, granting a "second chance" to your team members forms an essential part of this process. Balancing trust and skepticism can be tricky, yet Yuriy believes it to be the perfect counterbalance. As he noted, "You're either going to be super distrusting or super trusting. I think sometimes giving them a second chance and letting them go could be a good counterbalance."
Discover More Captivating Success Stories: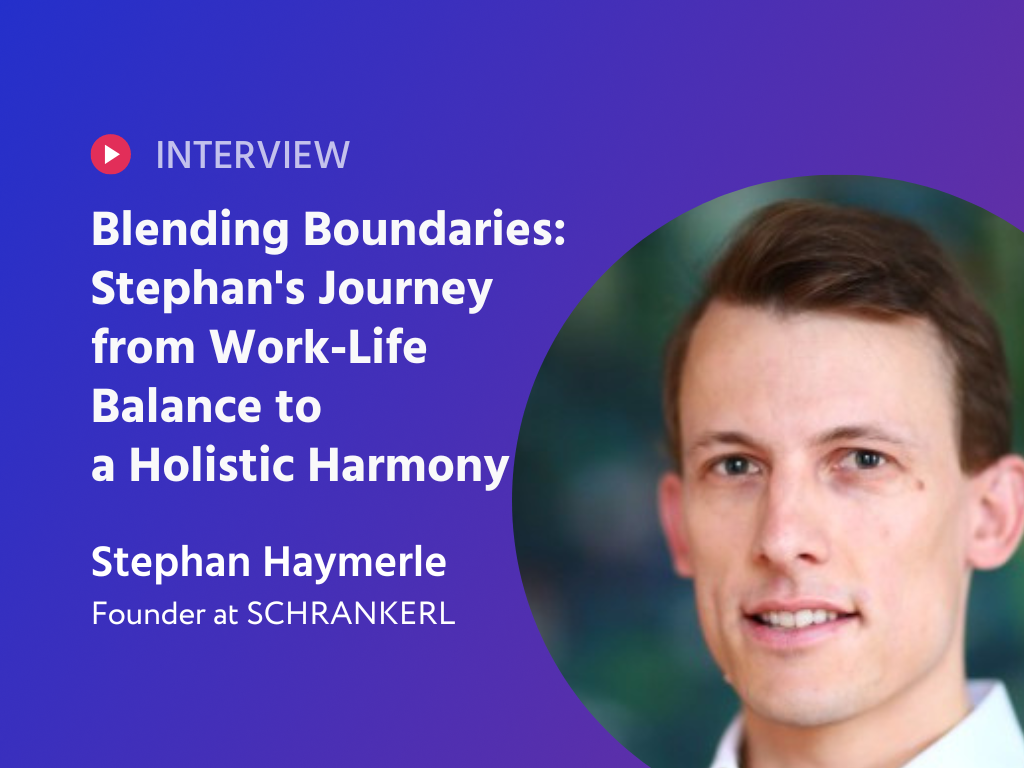 Work-Life Harmony & Diverse Teams: Unlocking Success with Entrepreneur Stephan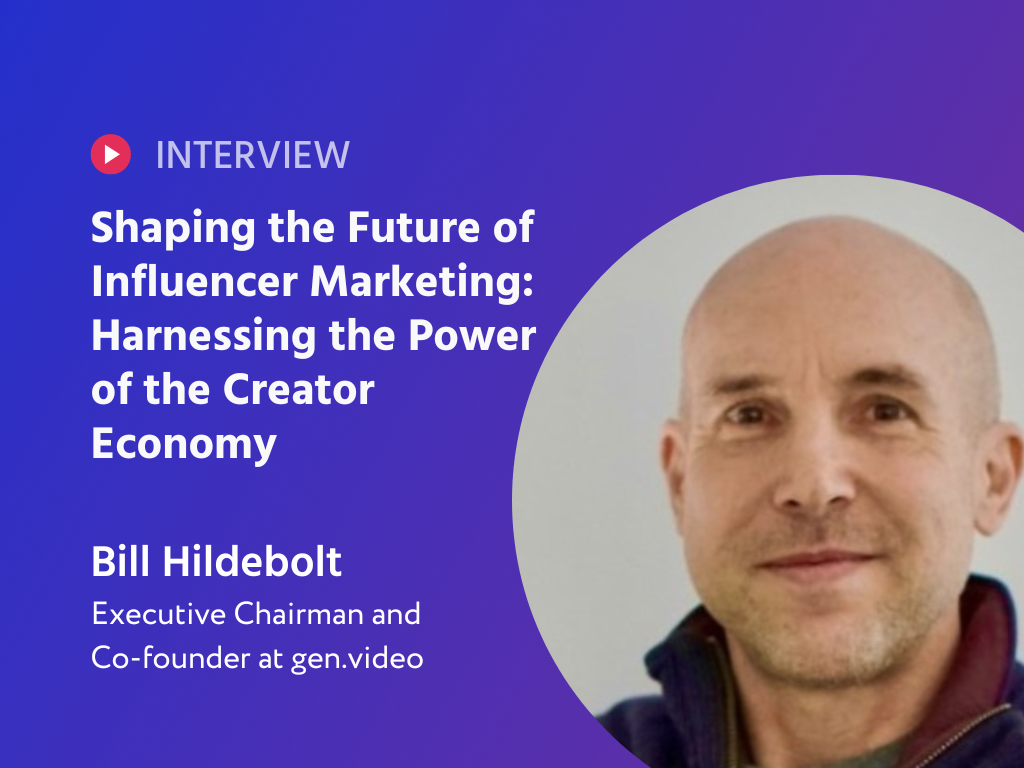 Jen Videos' Vision for the Future: Creator Economy & Power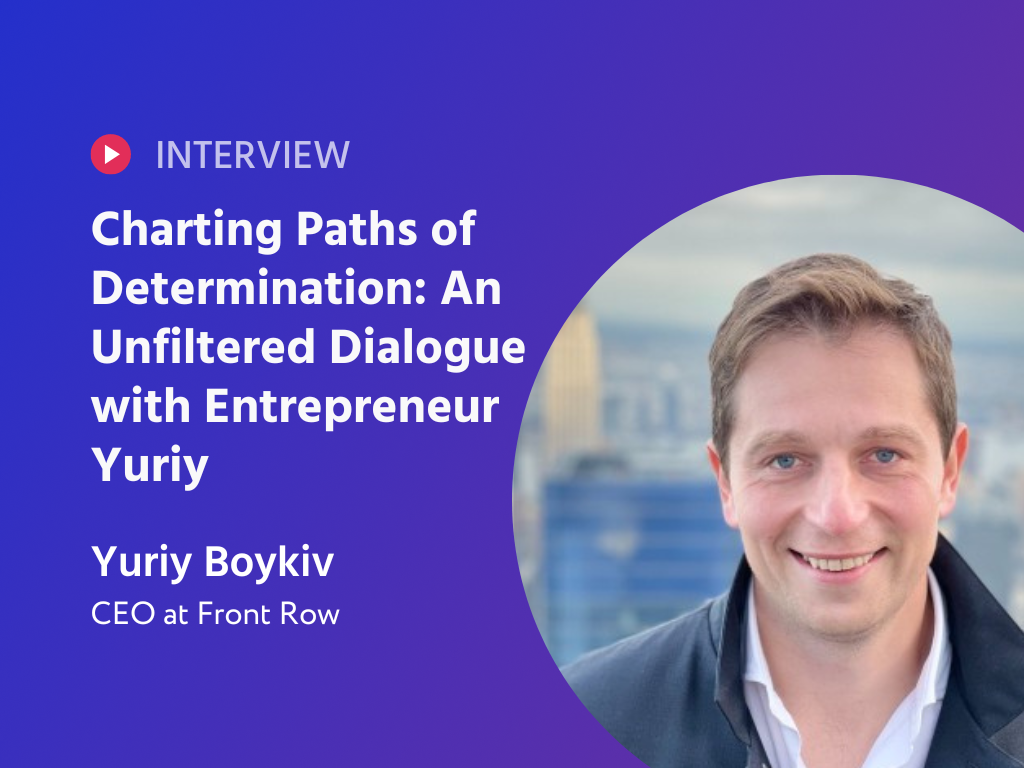 Yuriy's Journey: Balancing Determination, Delegation, and Global Impact