Build your perfect road map – funnel down your communication into one language
Our next guest at Bright Founders Talk is Mackenzie Stokel, Co founder at EVA discussing the importance of communication, networking and hiring right.
Makenzie Stokel, CEO and Co-founder of EVA, an online marketplace for private and corporate event entertainment that connects event planners with musicians, speakers, etc, for conferences, business parties, and other types of corporate events. The background to the EVA story is of two friends turned co-founders, who aim to streamline the messy paper booking process of events by utilizing technology to fix the antiquated ways.
Networking: Newbie in the limelight
Networking is crucial for growing any successful business. It allows you to make connections that often lead to possibilities, being something far beyond just exchanging information; it is also a means of establishing long-term partnerships with reciprocal advantages.
A 'do it yourself' strategy can work, but you will meet huge roadblocks and limit your company's growth potential. Mackenzie explained how important it was for them at Eva at the starting blocks to get out there and show face.
"I tried to attend as many networking events as possible, hoping to meet people not only to sell, but also to spread the word about myself and the company. It's less important now that we've built our brand, as opposed to how it was at the beginning, starting from nothing."
An MVP which did the trick
Without wasting time or money, an MVP enables entrepreneurs to decide whether the product they offer is truly what their potential customers would buy. Mackenzie tells how the original EVA MVP has certainly come a long way, having had a lot of different teams and individuals build, then rebuild it and then redo it over.
"The website is now totally redesigned; redone three times. Hopefully, this product is now built with scalability in mind, but the initial type of MVP was not automated at all, it was just a landing page and a Google form that people would fill out with us on the back end, making calls and making it happen."
How it works: Duct-taping a problem only endures so long
Two parties can connect, and the most rewarding element is that they no longer have to be involved, communicate, or even sign the contract and pay. All this is controlled by the system they built – the ultimate goal. This, therefore, frees up time for Mackenzie and her team to focus on other aspects of business growth.
"With the MVP's first few attempts, the problem was it was almost as if a lot of things were duct taped on the back end; we were just bandaging a bunch of problems rather than genuinely mending and making them lasting. The first few attempts weren't, and it couldn't have been a scalable product. We learnt, adapted, and now it's definitely a fully automated process."
Evolution of the Events Industry
"Virtual events were trending, at least last year, mainly for COVID reasons, but now not so much – It's no longer a big need anymore but may still be used by people in larger teams with offices all over the world.
However, I believe online events will return and become even more popular. My guess is that they will return next year, once everyone has gotten their in-person activities fully out of their system now that they feel safe to gather. It'll be interesting to see, but my hunch is that it's just more convenient and often a lot more affordable."
Mackenzie told how we have become more selective, knowing that the annual events we formerly attended as a 'must goer' now have competition.
"After COVID, I believe people have a higher tolerance for the need to be entertained and wowed by events. People used to go to the same conferences year after year because it was expected of them. And now people are saying, "Well, unless you can convince me otherwise, I don't have to go to that."
Mackenzie describes how this trend has benefited EVA because event planners are now providing a variety of entertainment to truly wow the audience.
Costs, communication, and 100s of ideas
Startups are full of challenges and issues that require constant attention. The ability to pivot and move with the market is a skill that the most successful startups have. When it comes to tech startups, this is even more critical as tech changes, develops, trends alter and people now expect more. Eva was no exception.
Mackenzie explains how this funneling of communication is vital for creating the product desired.
"You have sales speaking on behalf of the customer, marketing speaking to the company's objectives and the developers there to tell you what is feasible. Developers are ultimately the ones who know how it can be developed and how long the process will take. And while all these processes are taking place, it is as if we're all speaking a different language. I believe you need a product manager role to facilitate all of these conversations into something more comprehensible, a translator of a kind."
Naturally, if you were to build everything the sales team said, it would be extremely tailored to one more segment of people, the most vocal, they got their priorities built first. That is why funneling your lines of communication and building a road map with all sectors of your team is vital.
A never-ending tug of war game of trust
Mackenzie shares how important she believes earning your client's trust is. In the entertainment industry, people must be confident paying for entertainment. Booking entertainment, such as booking a speaker, can cost up to $10,000 so by doing the do yourself policy would mean you don't get your assurances, assurances of quality of speaker and the reliability. To know your money is going on exactly what you ordered.
"First time bookers definitely experience discomfort in paying a little extra. As a result, many of our customers will begin with smaller events and then, after seeing the success of the process, they will entrust us with bigger ones."
A project manager who has spent time down in the weeds
Eva uses a PHP app built with the Laravel framework, but although Mackenzie admits that the stack is far from ideal, this challenge can be easily remedied by increasing their workforce.
"We're constantly improving the product, so it's far from perfect – we only have one developer and can only move so quickly. However, I believe that with more hands on deck, we will be able to move faster and accomplish more."
Although, with increased workforce comes another challenge: ensuring that the new team has the right leader, someone who has already been through the weeds and knows what not to do.
A tech entrepreneur without a technical education
Mackenzie jumped into the technology industry, eager to learn and get her hands dirty. Despite her lack of formal technical education, she has demonstrated that a profitable tech startup can be built with an open mind and a co-founder who compliments you. How so, you might ask? Mackenzie describes the need to throw yourself into it, often out of necessity, and be relentless in your pursuit of answers.
"I didn't know the difference between all of these languages at the time, but now that I've been forced to take on the role of product manager, I do. So, I've only learned and taught myself things and looked for solutions out of necessity. But, I am still learning all of the time, every day."
Work-life balance as a Founder: Is there such a thing?
We wanted to see what motivates Mackenzie outside of her work. What does a Nashville-based tech CEO do to propel herself forwards, and thus the business? Because after all, as Mackenzie describes, the two are inextricably linked.
Discover More Captivating Success Stories: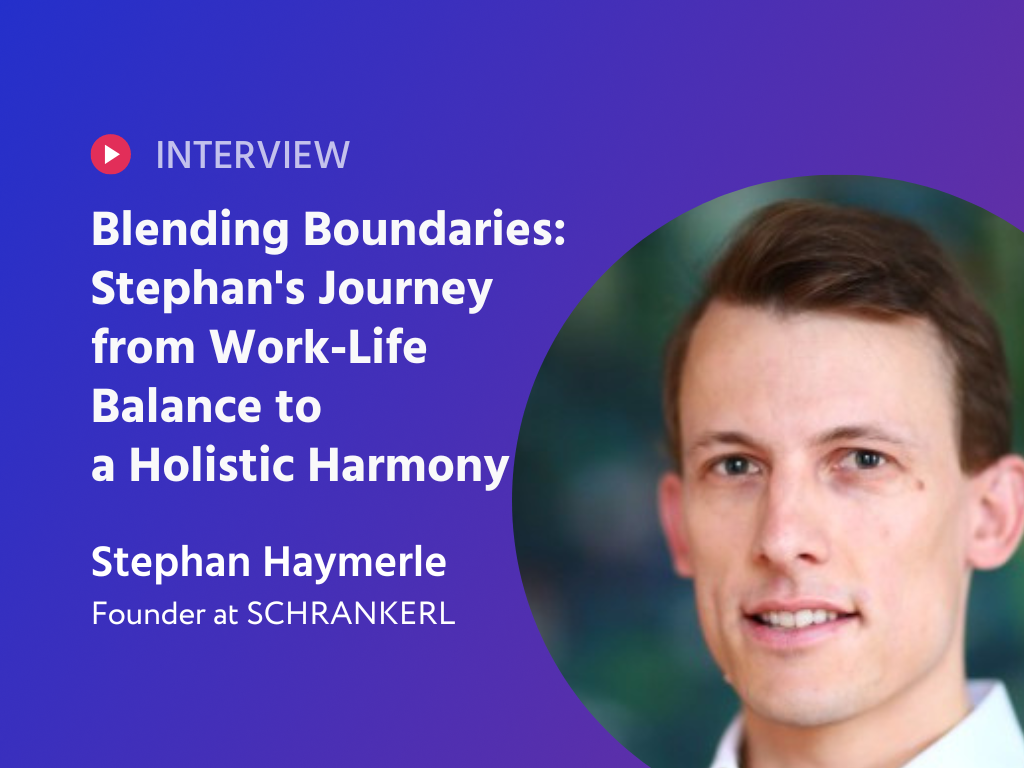 Work-Life Harmony & Diverse Teams: Unlocking Success with Entrepreneur Stephan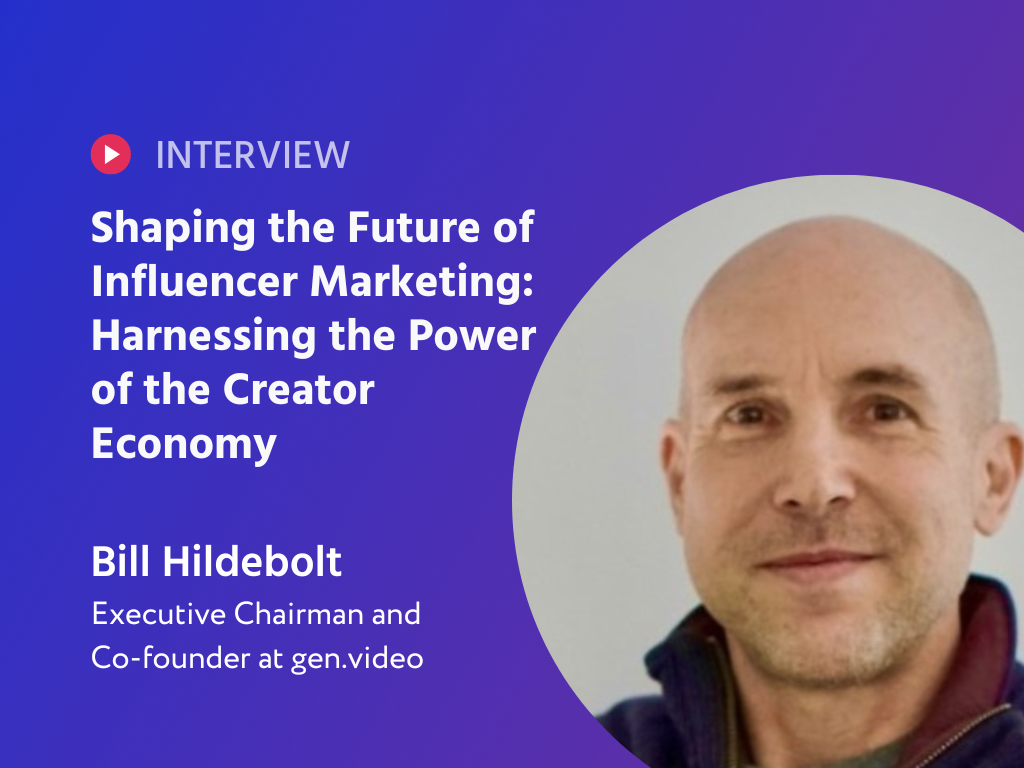 Jen Videos' Vision for the Future: Creator Economy & Power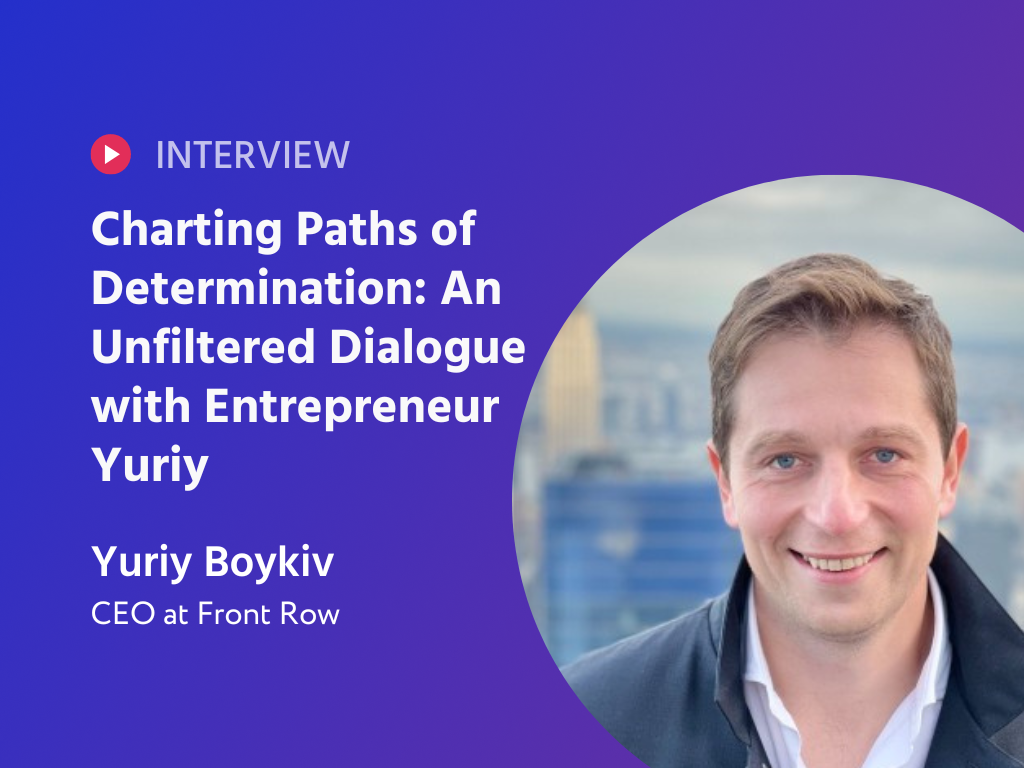 Yuriy's Journey: Balancing Determination, Delegation, and Global Impact