Breaking Barriers in Transit: How Glydways is Paving the Way for Universal Mobility
Mark Seeger: Embracing Change and Championing Equity in Mobility with Glydways
We sit down with Mark Seeger, a compelling entrepreneur and founder at Glydways. A renowned figure in the tech industry, Seeger brings optimism, extremity, and newfound humility into the landscape of sustainable transportation.
With an open-minded spirit and refreshingly candid outlook, he delves into the essence of his personality, revealing the intricate complexities that have shaped his entrepreneurial journey. Discover how his radical mindset intertwines with an unwavering confidence in his ideas, fueling his passion for innovation and his commitment to challenging the status quo.
Get an intimate glimpse into Seeger's life as he reflects on his growth, sharing valuable lessons drawn from his experiences in the realm of startups. With Seeger's intriguing revelations, this interview promises to unravel the remarkable narrative of a leader who constantly pushes the boundaries to transform ideas into reality.
From Silicon Valley Optimism to Executional Extremism – A Tale of an Unconventional Entrepreneurial Journey
As an embodiment of Silicon Valley's entrepreneurial spirit, Mark Seeger, the founder and Chief Strategy Officer at Glydways, exemplifies a journey that's far from ordinary. His personality, summarized in three words – optimistic, extreme, and humble, reflects a unique blend of traits that have become the cornerstone of his professional life. Optimism, as he illustrates, is his default state of mind, finding "the optimistic opportunity in any situation". This approach, he believes, gives him an innate ability to see the silver lining, an invaluable asset for any entrepreneur.
Seeger's second self-descriptor, 'extreme,' sheds light on his entrepreneurial approach. He compares founding a company to an overreaction to a problem or an opportunity. This 'executional extremism' he talks about suggests a relentless pursuit of solution creation, commercialization, and mass distribution, reflective of the entrepreneurial ecosystem's dynamism. Seeger notes the delicate balance needed to manage this extremity, viewing it as a critical challenge he grapples with daily.
The third word that paints the picture of Seeger's persona is 'humility.' A virtue learned later in his life, humility nudged him to acknowledge the constant learning process, embracing the fact that he has more to absorb from others. Combining this humility with his innate optimism, he coined the term "optimistically humble." This concept marks a turning point in his journey, shifting from pure confidence in his ideas to the realization of the need for constant learning.
Reflecting his 'extreme' entrepreneurial approach, Seeger's favorite quote stands out: "Anything worth doing is worth doing to excess." This philosophy, while serving as his beacon in his professional life, reminds him of the need to channel it effectively. Achieving this balance is something he admits he's still learning. In Seeger's words, "I only know how to do everything 100% or zero. I don't know the in-between."
Overall, Mark Seeger's entrepreneurial journey, driven by optimism, extremism, and humility, delivers invaluable insights. It underlines the human-centric core of any venture, reminding us that entrepreneurship is not just about disruption but also about learning, humility, and balance.
On Pioneering Resilience and Revolutionizing Urban Mobility with Glydways
As he navigates the waves of innovation and disruption, Mark Seeger, the visionary behind Glydways, has a resilient mindset that is as remarkable as it is necessary. He speaks about the inherent resistance to change, an unseen opponent that tests every inventor and entrepreneur's mettle. "You have to be resilient to the resistance," Mark underscores, "the people who tell you that you're wrong, the people who don't want to change, they will assume an emotional reaction that will be negative." But it's not only the naysayers that make the journey treacherous. In Mark's words, producing a new product or starting a company is "technologically and financially difficult."
Mark reveals the challenges that lurk behind every corner, some of which are within control, while others are not. Yet, amid all these hardships, one principle stood firm for him. "The only way through all of these difficulties," he says with a determined glint in his eye, "is the resilience that comes from confidence in yourself and in your idea." A potent reminder that the power to weather any storm lies within us, not in external factors.
Turning the conversation towards his work with Glydways, Mark grapples with a futuristic conundrum – if given the power to transform any city's transportation system overnight, which one would he choose? It's a question that unveils Mark's profound understanding of urbanization and its effects on human lives. For him, access to mobility is access to opportunity, and the lack of effective mass transit systems in most cities worldwide stifles these opportunities. Instead of choosing a single city, Mark's answer is reflective of his grand vision: a scalable mass transit solution for the countless cities that desperately need it. "Every decision we make is in mind with scalability," he stresses, outlining Glydways' mission to revolutionize urban mobility across the globe. As he puts it, "The only way through all of these difficulties is the resilience that comes from confidence in yourself and in your idea." A testimony to the remarkable blend of resilience and vision in his approach to solving one of humanity's most pressing challenges.
Seeger's Secret to Shrinking Transit Costs: Shrink the Transit!
When Mark Seeger, the force behind the Glydways solution, gets talking about mass transit, the passion is palpable. "If I shrink the size of the infrastructure, I dramatically shrink the costs," he says, not just with conviction but with a proven track record to back it up. His philosophy of efficient, on-demand personal transportation is a revolutionary departure from the norm, particularly in a world where empty train car seats are synonymous with wasted resources.
At the heart of Mark's vision is the idea of being "demand responsive," meaning vehicles are deployed only when someone is paying for a ride. This approach not only makes the unit operational cost less variable but also revolutionizes the passenger experience. It's private, it's on demand, it's a nonstop journey, and it's available around the clock. "It's like Uber or a taxi or your own personal car, but without the congestion and at a very, very low cost," Mark elucidates.
The exciting part, Mark notes, is that "we've cut the cost down by about 90%, made the unit operational cost profitable, and give a passenger experience that is really good." But the financial innovation doesn't stop there. The surplus from the revenue goes back into developing the infrastructure, allowing cities to install Glydways without bearing the burden of construction costs. As Mark puts it, "We, Glydways, will finance the cost of the system so the city pays nothing, zero."
Easing the Friction: Mark Seeger's Passionate Drive for a More Equitable Future
"Making the world a better place, one mobility solution at a time," Mark Seeger, the driving force behind Glydways, spills his vision with an infectious passion. Glydways, his brainchild, was born from the quest to democratize access to mobility, thus equitizing both social and economic opportunities. Mark says, "If I can remove friction from transactions, whether they're business-related or social interactions, human civilization does better as it has more ability to interact."
Unveiling his drive for democratization, Mark explains the ethos of Glydways: it's for the 100%, not the 1%. His idea of a better world is one where everyone, regardless of their status or location, has access to the same opportunities. "Even people who have the choice to use a luxury car will choose Glydways because it's a better value proposition," he envisions. It's this inclusive mindset that empowers him to design solutions that cater to both the haves and have-nots, blurring the lines of economic disparity.
The journey to implementing a radical idea like Glydways hasn't been without obstacles. The biggest surprise, Mark admits, was the deeply ingrained resistance to change. Despite presenting a more efficient and sustainable solution, Mark has often found himself up against cultural legacies that have an emotional stronghold on people's perceptions. "People don't want to risk trying something new, even if it could be something better," he shares. However, these challenges haven't dampened his enthusiasm. In his words, "Our idea can elevate more people to live a slightly better life than they do without our idea, and that breathes life into my soul."
In the end, Mark leaves us with a powerful message: "As entrepreneurs, we have the responsibility to tackle at least one of the many problems in our world and try to solve it a little bit. And that motivates me." His resolve and optimism serve as a beacon for innovators and dreamers, proving that sometimes, the road less traveled can lead to the most meaningful journeys.
Discover More Captivating Success Stories: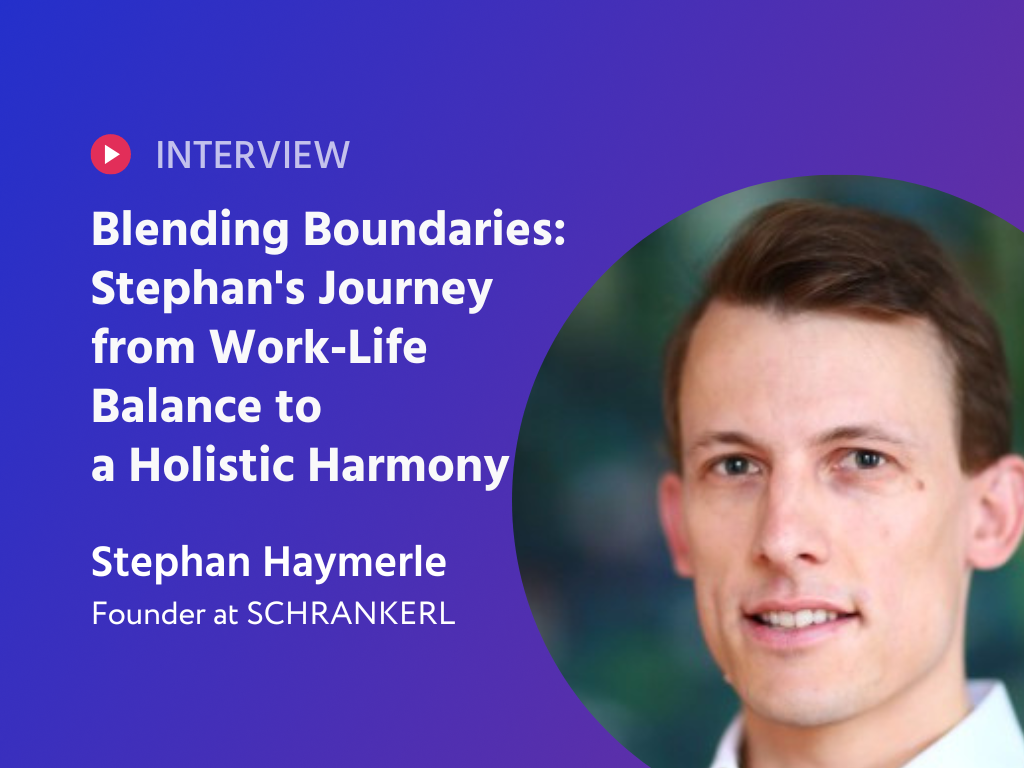 Work-Life Harmony & Diverse Teams: Unlocking Success with Entrepreneur Stephan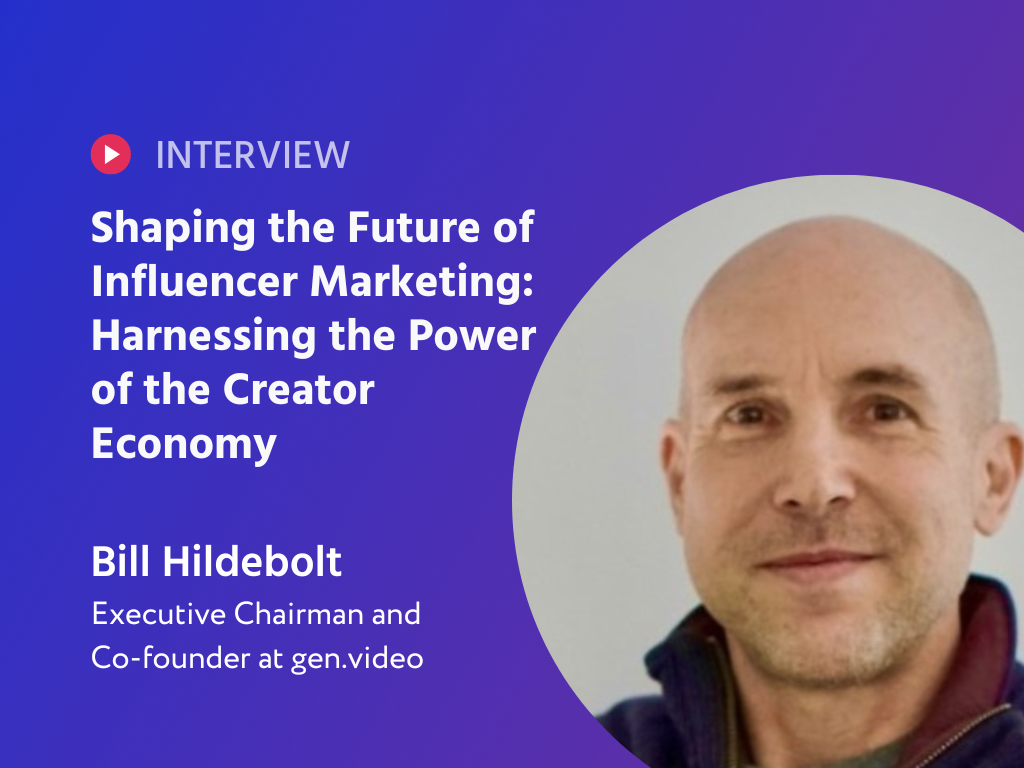 Jen Videos' Vision for the Future: Creator Economy & Power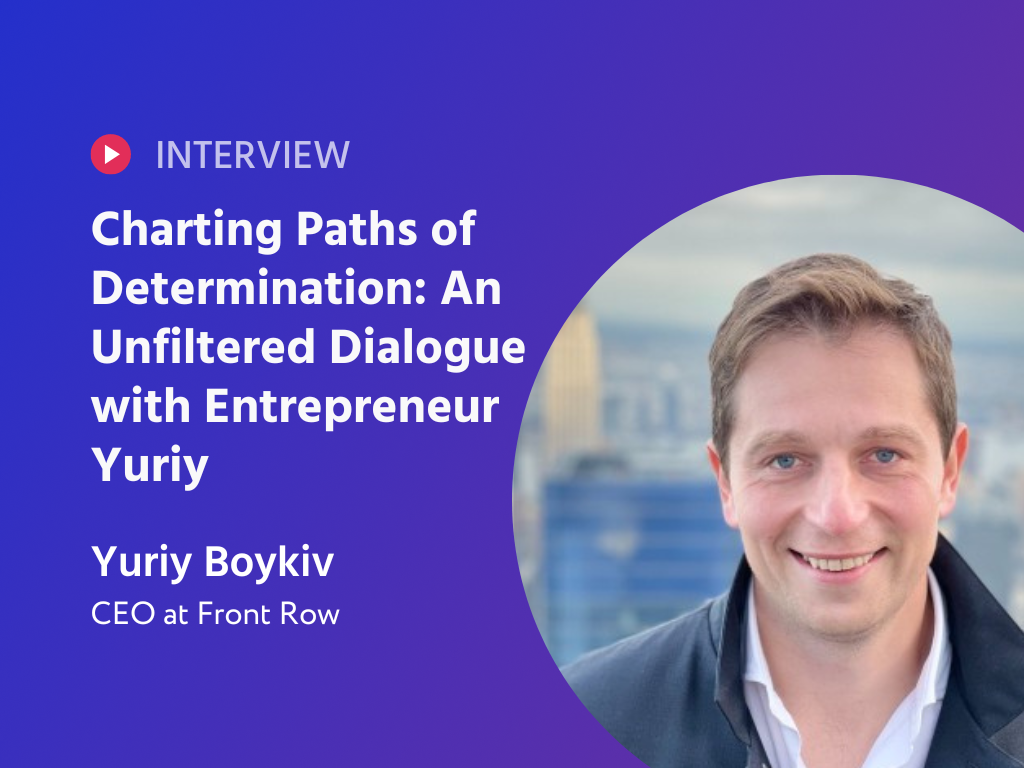 Yuriy's Journey: Balancing Determination, Delegation, and Global Impact