Balancing Bits and Bonds: Unraveling Co-Founder Dynamics with Henchman's Wouter Van Respaille
Wouter Van Respaille: Navigating Startups, Building Bonds and Embracing the Entrepreneurial Journey
We delve into the mind of a revolutionary tech entrepreneur, Wouter Van Respaille, Co-founder of Henchman. We sit down with Wouter, discussing his personal productivity habits, his approach to risk-taking, and his vision of innovation's role in business success.
From his switch from night owl to early bird, to his penchant for calculated risks, Wouter provides a glimpse into the mindset that underpins his leadership style. Listen as he sheds light on how the rise of large language models (LLMs) and the GPT hype have influenced the legal tech sector, a field where Henchman holds a strong footing.
Tune in as we explore Wouter's philosophies on business, innovation, and roles within his company, illuminating the human element behind Henchman's success. You won't want to miss this enlightening conversation.
Wouter Van Respaille, CEO of Hunchman, Reveals His Morning Magic and Calculated Risk Strategy for Success
Wouter is not the typical night-owl type of tech guru. He made a fascinating revelation in our recent interview: he's an early bird. Waking up at 7:30 am and immediately getting to work, he takes advantage of the quiet hours in the office. "There's not that many people that early in the office. So we can get work done," Wouter shares. Despite his personal productivity spiking in the morning, he remains aware of the individualistic nature of productivity, stating, "Everybody is different."
On the topic of risk-taking versus playing it safe, Wouter shares his belief in the importance of finding a balance. He leans more towards taking calculated risks, but never to the point of recklessness. This cautious approach has helped shape Hunchman into a secure, privacy-focused organization. As Wouter puts it, "I'm not going to take risk about fatal decisions or very sensitive decisions, but I would say I'm a bit more towards the risk-taking compared to playing it safe."
Wouter's perspective on the importance of innovation versus execution and business planning for the success of a company offers a balanced outlook. He believes that business plans, innovation, and pricing all interlink and play vital roles in achieving success. Talking about the impact of large language models on the legal tech industry, he mentions, "LLMs really had an impact on legal… And it's something we adopt heavily inside of Henchman."
Henchman's Leap: Bridging the Grand Canyon Between Sales and Engineering
There's an age-old tension between the realms of sales and engineering. In one corner, we have the fearless sales team, their minds always ticking towards the next big deal. They can be a bit reckless sometimes, Wouter admits. The risk-taking nature of sales can be worlds apart from the cautious, meticulous approach of his engineering team. They craft features carefully, mindful of maintainability and security. The contrast fascinates him, he explains, drawing a vivid picture of two distinctly different work styles operating under the same roof.
"Sales is a different tactic on how you approach things, how you are in meetings. It's structured, which is different compared to how developers sometimes think," Wouter reflects, revealing an intriguing insight about the variances within his own team. This distinctive difference is precisely why he's curious about the sales side. It's almost like peering into a different world, far removed from the familiar landscape of engineering.
The genesis of Henchman is a compelling narrative of successful entrepreneurs responding to a market need. It was the two lawyers involved with his co-founders' previous startup, who originally came up with the idea for Henchman. The goal was to automate the painstakingly manual process that lawyers went through when drafting contracts. Wouter and his co-founders rose to the challenge, despite the uncertainties. The result was an innovative solution that allowed legal firms and law departments to connect their databases and automatically extract contracts.
"We just hustled our way through it. We know also that it doesn't have to be perfect. If you connect with the database of half a million contracts, which we do, or a million, you know, if you score 80%, the clause that you want is going to be in there most of the time for the lawyer," Wouter explains, showcasing a mindset of adaptability and constant improvement. This determination to find a solution, coupled with the acceptance of imperfection, seems to be the key to their breakthrough in addressing a significant market need.
Shaping the Future of Legal Tech: Wouter Van Respaille On How Henchman Is Using Automation to Revolutionize the Legal Industry
Wouter is redefining the future of legal services with his firm's breakthrough approach. Their driving mantra is automation, aimed at making the lives of lawyers easier and freeing up their valuable time. "One core value of Henchman is that everything needs to be automated. Lawyers and legal firms are reluctant to adopt software that requires a lot of manual work. They simply don't have time for that," he explained.
Through their unique strategies, Henchman provides seamless and efficient user experiences, onboarding customers within a single day. According to Wouter, Henchman leverages its automation focus to make lawyers' lives simpler and more productive. Yet, they know that automation is only part of the equation. Getting close to lawyers and users, understanding their needs, and involving them early in the process has played a significant role in their successful operations. "You ask the user, 'Hey, what do you want? What would make your life easier?' You build it and you don't think too much about money yet. You just make something that people want," Wouter revealed.
On customer acquisition and retention, Wouter elaborated on their proactive approach, describing how they invested in a customer success manager even before they had their first customer. This readiness to engage closely with customers, combined with the work of their proficient marketing team, has helped them to establish Henchman as a trusted solution in the legal tech market. The essence of their strategy, Van Respaille emphasizes, lies in being close to the customer, whether for attracting or retaining them. He summarized their approach, saying, "With Henchman, we have a very good story. We're in the news a lot, that's all very important for others. Not only for customers, but just people who want to work with us or work at us."
The Secret Ingredient to Success is 'Knowing your Co-Founders
As the conversation flowed, Wouter emphasized the importance of compatibility with co-founders. Having worked with his partners for a significant amount of time, he felt certain of their compatibility, something he passionately advocated for. With his co-founders having known each other their whole lives, Wouter talked about the necessary balance in skill sets within a founding team.
Contrary to the popular belief that having a high-level technical background was a guaranteed catalyst to success, Wouter's story took a different turn. As he recounted, the majority of his invaluable knowledge didn't come from his previous freelancing gigs or academic pursuits, but from his journey with Henchman. His advice to budding entrepreneurs was candid and impactful: "You're not gonna learn a lot, I think, from podcasts and other stuff, it's inspiring, but everything I learned was from actually doing it."
Ending the conversation with some inspiring words of wisdom, he delivered his golden nugget, "Really get out there. Be online just to connect with people and meet them, meet customers. And that's it." Shortening his previous quote, Wouter's advice for anyone venturing into the startup ecosystem was to engage, network, find the right co-founders, and talk with potential customers. In Wouter's opinion, being an entrepreneur isn't necessarily a birthright but can also be an acquired trait. All it takes is dedication, hard work, and a robust motivation to begin the journey.
Discover More Captivating Success Stories: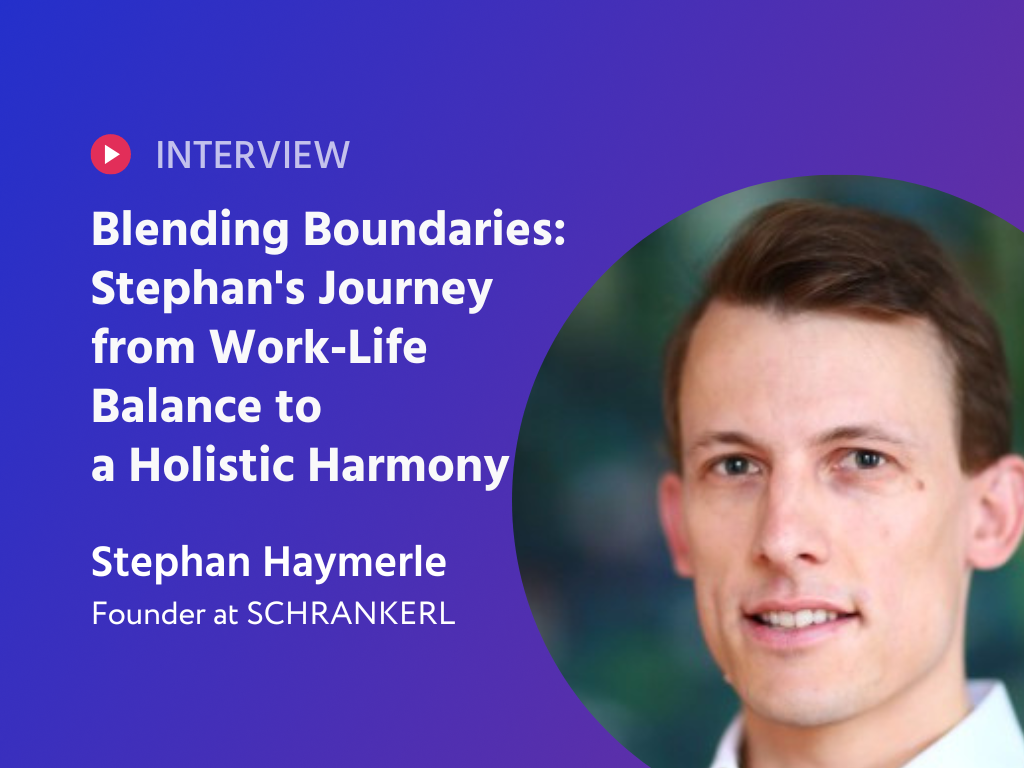 Work-Life Harmony & Diverse Teams: Unlocking Success with Entrepreneur Stephan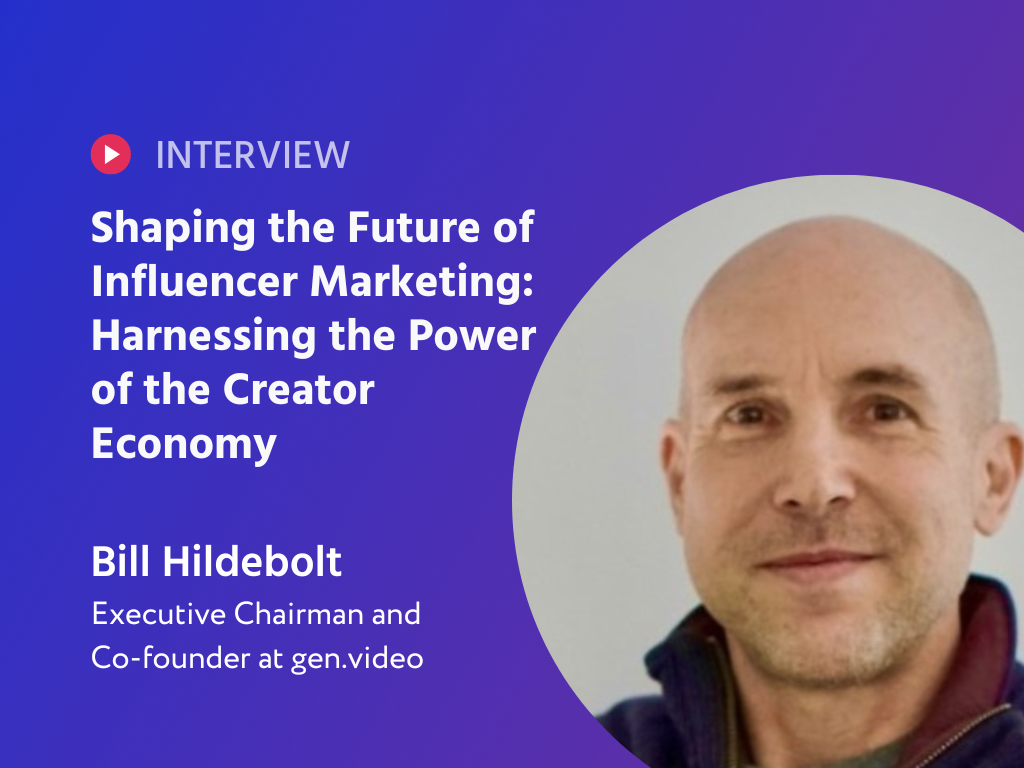 Jen Videos' Vision for the Future: Creator Economy & Power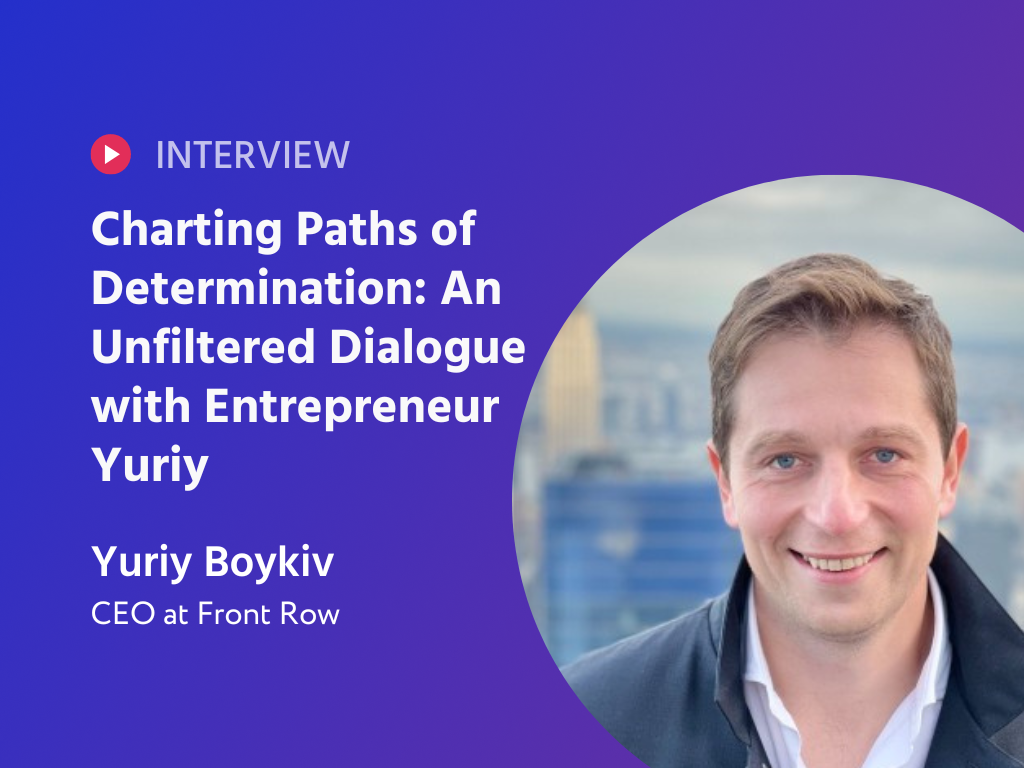 Yuriy's Journey: Balancing Determination, Delegation, and Global Impact