Balancing Acts: Navigating the World of Entrepreneurship with Evan
Mastering Entrepreneurship & Advocacy for Ukrainian Tech Talent: Interview with Evan
In this episode of Bright Founders Talk, we sit down with a uniquely insightful guest: Evan Schnidman, the Co-founder of Outrigger Group. Known as a titan in the world of entrepreneurship, Schnidman has also made his mark in the podcast realm, transitioning with ease from the host's seat to being our interviewee.
Drawing from a rich background in academia as a game theorist, he transitioned into entrepreneurship inspired by his own technology development journey and the influence of his family. With a heart for analysis and a knack for innovation, Evan has charted his own course through the world of sustainable businesses and promising startups. From his earliest days contemplating central bank policies to running his own businesses, Evan has taken a unique path.
Today, we delve into his journey, discussing the inspiration behind his entrepreneurial ventures, the hurdles encountered, and the successes celebrated. Join us as we explore the art of entrepreneurship through the eyes of an expert, learning about his intriguing journey from academia to the boardroom.
The Leap of Faith: A Game Theorist's Unconventional Path to Entrepreneurship
Let's dive right in. It's not every day that an academic game theorist becomes a renowned entrepreneur. But Evan Schnidman isn't your everyday individual. His journey was ignited during the financial crisis when he found himself developing technology that, to his surprise, he believed had commercial potential. However, he was not on the track most entrepreneurs take. Instead, he was knee-deep in a PhD program and weighing a future in academia.
Quoting Evan, he recalls a turning point, "I found myself sitting in a faculty meeting going, this is not what I want to be doing with my life." What ensued was a leap of faith from academia into entrepreneurship. Yet, this leap didn't feel too huge for Evan, thanks to a solid support system. His parents, both entrepreneurs in their own right—his mother, a consultant, and his father, an accountant—had instilled in him an understanding of what it truly means to be your own boss.
This unique upbringing was instrumental in shaping Evan's path. Growing up in an entrepreneurial environment normalized the concept of risk-taking for him. It was always about "understanding what it was like to never be off, to be running your own business, to have people relying on you 24/7 365 days a year," he explains. Unfazed by the challenges, Evan dived headfirst into a journey that saw him co-founding Outrigger Group, Market Reader, and Prattle.
Charting an Entrepreneurial Odyssey: Evan's Journey from Academic Theorist to Tech Game-Changer
In the throbbing heart of the academic universe, Evan initially ventured on a path of theoretical mathematics, developing an intriguing model that linked linguistic patterns to price action. This innovative perspective offered him a chance to unscramble the complex lexicon of central bank communications. Eventually, he heeded the siren call of entrepreneurship, leaving the halls of academia to establish Prattle in 2014. His journey was far from smooth, characterized by initial struggles in achieving product-market fit and understanding his company's relevance in the broader market. However, fueled by his perseverance and eventual expansion beyond the quantitative finance market, he soon navigated the turbulent entrepreneurial waters and steered his company to success.
"There is a certain charm in ignorance. Perhaps, had I known the hurdles of this journey, I might not have taken it," Evan muses, embodying the fearless spirit of a trailblazer. Despite the rocky start, Prattle charted its own course and soon found a niche in the realm of corporate communications, paving the way for an entirely new industry: alternative data. Five years later, when Evan sold Prattle to Liquidnet in 2019, he already had his eyes on the next big thing – large language models like Google's BERT. In a blink, Evan embarked on another adventure amidst the peak of the 2020 pandemic, this time launching MarketReader, a company geared towards identifying unusual volatility in asset prices.
Evan's entrepreneurial journey is testament to his ability to continually adapt and innovate. MarketReader, with its simple yet powerful product, opened doors to an even larger audience than initially anticipated, showing how we often underestimate our market potential. He highlights this as a crucial lesson, saying, "Always keep your eyes open to opportunities out there." This attitude, combined with the application of his 'wonky' background in practical, market-friendly solutions, is what truly sets Evan apart.
With Outrigger Group, Evan is now on a mission to support other early-stage companies navigate the pitfalls of entrepreneurship. His breadth of experience, combined with his ability to anticipate and address business challenges, provides these ventures with valuable guidance. In the fast-paced, blinkered world of startups, Evan's broad view and invaluable insights offer a lifeline to these young companies. His journey – from an academic theorist to a tech game-changer – is a testament to his spirit of resilience and continuous evolution, painting a vivid portrait of modern entrepreneurship.
"I kept thinking we could just provide more evidence, more technical support, and that wasn't the right approach… The trick with product market fit is to simplify," Evan shares, offering an invaluable piece of advice to aspiring entrepreneurs.
Inside the Hustle: Evan's Journey of Building, Learning, and Overcoming in the Startup Landscape
No one embodies the word "workaholic" more than Evan. Driven by a relentless passion for what he does, he has admitted to spending most of his days, sometimes upwards of 18 hours, fully immersed in his work. But this isn't about an unhealthy obsession, far from it. It's about the sheer joy of working alongside brilliant minds, of helping entrepreneurs realize their ideas. "A lot of success comes from the people you surround yourself with," Evan divulged, clearly underlining the importance he places on the company he keeps.
It hasn't always been smooth sailing, though. From not understanding their addressable market to struggling with a product that was too complex, Evan's first venture, Prattle, had its fair share of setbacks. The early days were tough, and sales weren't easy to close. But Evan and his team were resilient. They realized that brand building was crucial and that inbound sales were far more valuable than outbound. Evan's quote sums up their journey best: "A lot of it was just keeping at it." And their persistence paid off. Prattle went from having a six-month sales cycle to closing deals in less than a month – a testament to their growth and understanding of their clients' needs.
Evan's approach to staying on top of industry trends is voracious consumption of information. From walking his dog while listening to audiobooks at triple speed to taking numerous calls during business hours, he absorbs insights from everywhere. His commitment to self-education and keeping his finger on the pulse of the industry has been a significant factor in his success, enabling him to constantly innovate and keep his companies competitive in the fast-paced world of tech startups.
Balancing Act: How Evan Melds Entrepreneurship and Life – An Unfiltered Insight into the 24/7 World of Business
Ever wonder how the business-savvy juggle their intense work lives with a modicum of tranquility? Evan, our illustrious guest, graciously peels back the curtain, revealing his personalized work-life balance. Despite being immersed in his business 24/7, he's found joy and reprieve in the ordinary, from a walk with his dog to the rhythmic chopping of vegetables in the kitchen. "I get to step away from the desk while still having some semblance of a life outside of work," Evan admits.
Our conversation swerves toward a crucial advice Evan has for first-time entrepreneurs. "The most important thing is to understand your market," Evan insists. He elaborates, "You might have the greatest product, but if you don't understand your market, you're not going to be able to sell it." It's clear that Evan values a deep understanding of customers and use cases, highlighting this as the key to building a successful business. He further distills this wisdom with a captivating comparison, "If you're trying to focus on boiling the ocean, you're not going to succeed. But if you're trying to boil a raindrop, it's pretty damn easy.
Discover More Captivating Success Stories: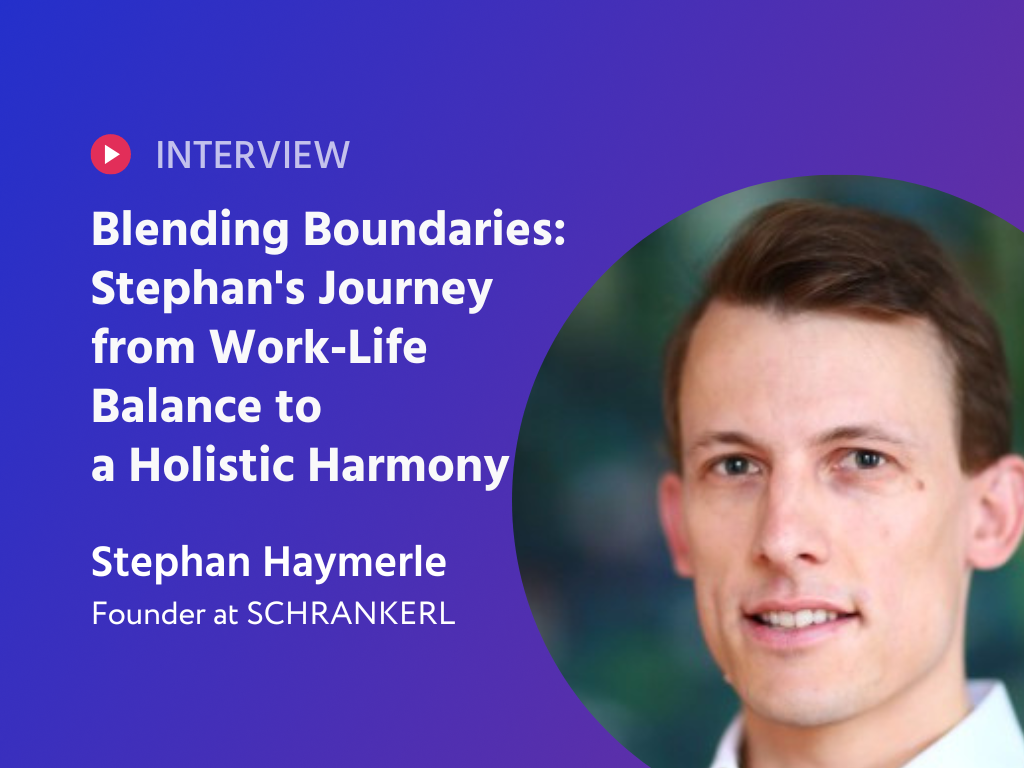 Work-Life Harmony & Diverse Teams: Unlocking Success with Entrepreneur Stephan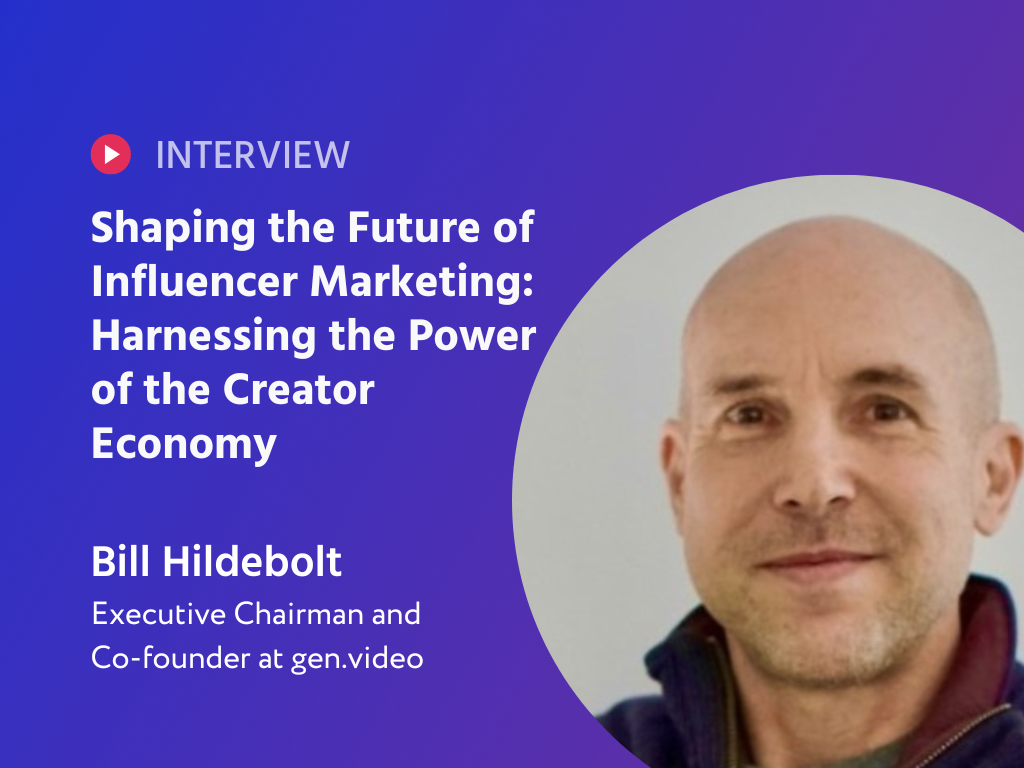 Jen Videos' Vision for the Future: Creator Economy & Power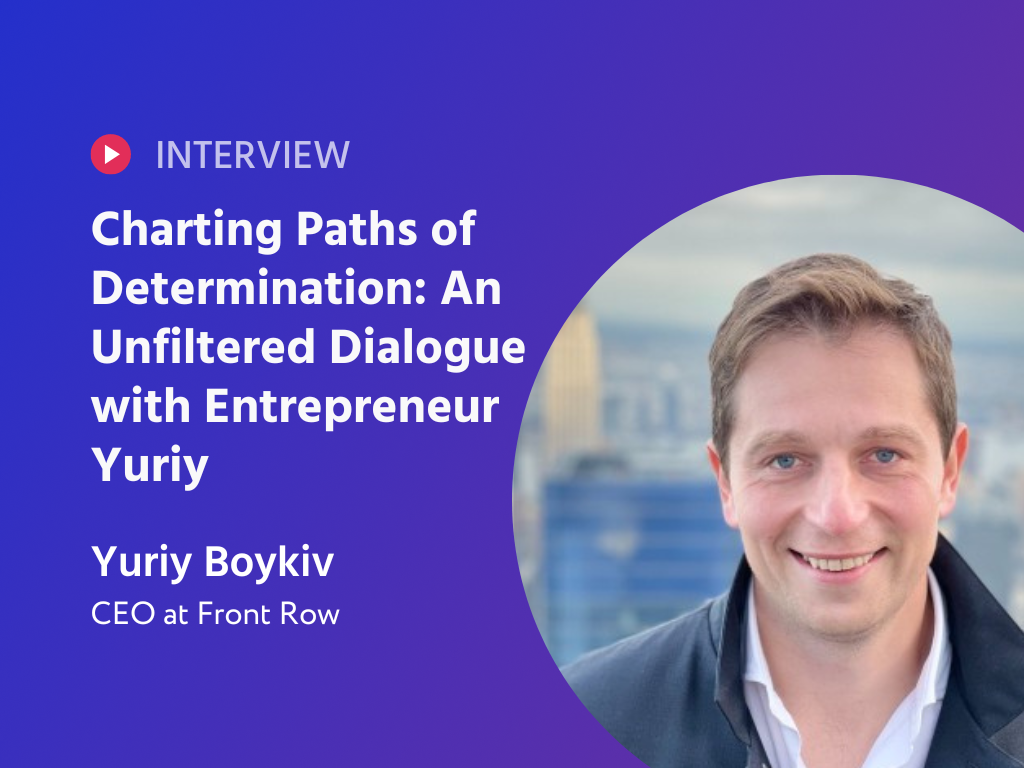 Yuriy's Journey: Balancing Determination, Delegation, and Global Impact