Augmenting Reality and Amplifying Resilience: A Tech Visionary's Journey
Avner's Insights: Making AR Accessible, Championing People and Recognizing Ukrainian Tech Talent
We're thrilled to feature Avner Vilan, a trailblazer in the world of Augmented Reality (AR) and the Co-Founder of Arti.AR. Balancing a thriving entrepreneurial life and a bustling household, Avner radiates a vibrant energy that is reflected in his pioneering AR venture. As the leader of Arti.AR, Avner's vision transcends the conventional confines of AR, and aspires to democratize the technology, making it accessible for all video content creators.
This engaging and insightful discussion delves deep into Avner's personal journey, his novel take on reinventing oneself, and how he masterfully harnessed his love for storytelling to transform the landscape of AR. Step into the fascinating world of Avner Vilan and Arti.AR, as he reveals how he is revolutionizing the realm of Augmented Reality, one immersive experience at a time.
From Defense to Disruption: Avner Vilan's Leap into Augmented Reality
The rhythm of Avner's life is the constant interplay between a bustling startup and an equally bustling family. Father, husband and entrepreneur, Avner's days are colored by early morning school runs and evenings dedicated to books, movies, and occasionally indulging in a Netflix binge. In this world of juggling roles and responsibilities, the Arti.AR co-founder confides, "Lean startup and family at this period of my life… doesn't leave a lot of free time. I make the most of it."
Straying away from his decades-long career in the Israeli defense forces was no impulsive decision. It was a conscious choice to pursue "something completely different" — something he could proudly show his kids, something fun. Avner shunned the common path to cybersecurity, seeking instead a venture that would be visually appealing, gratifying, and in line with his love for storytelling. Avner recalls, "I had the opportunity to join my amazing co-founders in starting Arti.AR. It was just the right place at the right time."
Despite the shift in industry, Avner found that many principles remained constant. The excitement of venturing into unknown territory, he said, makes you "feel alive." In his own words, the perfect encapsulation of his career transition, "There's something nice about reinventing yourself and doing something that you're not an expert in… It makes me feel like I'm 19 again." Whether it's cybersecurity, a startup, or augmented reality, Avner's secret sauce remains the same – finding the right people, setting the right goals, and leading through uncertainty. His unique journey serves as an inspiring reminder that it's never too late to change paths and embrace new adventures.
Reality Bending: Avner Villani's Vision for the Future of Storytelling Through Augmented Reality
Navigating through the cluttered world of virtual presentations and meetings, Avner Villani, the co-founder and CEO of Arti.AR, showcased how his company is reshaping the landscape with the power of augmented reality (AR). He highlighted the problem with current virtual meetings – the relentless presentations that can render audiences listless and detached. But, with Arti.AR, Avner is looking to transform this reality. The platform allows users to introduce interactive AR elements into their videos, creating an immersive storytelling experience that can capture and retain audience attention.
"It's all about engaging communication, and we're wired for storytelling. We've become glued to 2D screens, but that's not how we naturally process information. Our mind is wired for 3D," Avner explained. This is the fundamental premise that makes Arti.AR stand out in the AR landscape. Avner further substantiated his claim by demonstrating various features of Arti, including a real-time interactive platform where users can add and modify 3D elements into their videos – a feature as simple as creating a PowerPoint presentation.
The future, according to Avner, holds more exciting possibilities for AR, even though the current limitations are bound by hardware. The goal is to transcend beyond phone-based AR to AR glasses, which will offer a more immersive and natural experience. He posited, "Once the hardware happens, it's going to have a much larger effect on our lives than the smartphone. Think about all that information that you have, and all the additional aspects that will help you be more productive, be more creative. It will be available to you all the time as we layer on top of reality."
Avner Breaks the Code: Simplifying AR for Everyone and Democratising 3D Design
The path to democratising augmented reality (AR) and making it more accessible has taken a giant leap forward, thanks to the efforts of Avner and his team. The idea that you need advanced technical skills or design capabilities to tap into the world of AR is being rapidly dispelled. Avner's platform, offering a self-serve experience with an easy-to-understand interface, promises to make AR a cakewalk for the average user. Coupled with an array of tutorials and an easy onboarding process, the platform empowers users to create engaging content, irrespective of their technical prowess.
In response to the balancing act he must perform as CEO, founder, and an individual with technical expertise, Avner's principle is simple yet profound: "Everybody at my company is better than me at their role, and I am proud of it." This faith in his team has allowed him to shift his focus onto broader company goals, while ensuring that the team has all it needs to excel at their roles. His open-door policy encourages constructive discussions, helping to keep the decision-making process transparent, nimble, and efficient.
As Avner navigates the organised chaos that is the startup world, he paints a vivid picture of how his employees are more than just their job titles. Flexibility and an open mindset define his team's ethos, where everyone's input, regardless of their area of expertise, is encouraged and valued. As the team pushes the boundaries of what's possible in AR, Avner underlines the necessity of adaptability and speed in the ever-evolving world of technology. In the end, their mission is clear: to bring the power of AR into the hands of anyone who wishes to use it, without the traditional barriers of complex design and coding skills.
Avner: A Voice for Action in AR and Advocate for Ukrainian Talent
The AR trailblazer, Avner, drops a nugget of wisdom for aspiring creators in the field, "Just stop reading. Just start creating." His call to action signifies the importance of active participation in AR's growth, emphasizing on experiential learning. His philosophy is a hands-on approach that prompts creators to dive in, experiment, iterate, and receive user feedback. This encouragement marks a significant shift from traditional, theoretical learning to a more practical, applied approach in the ever-evolving world of AR.
Discover More Captivating Success Stories: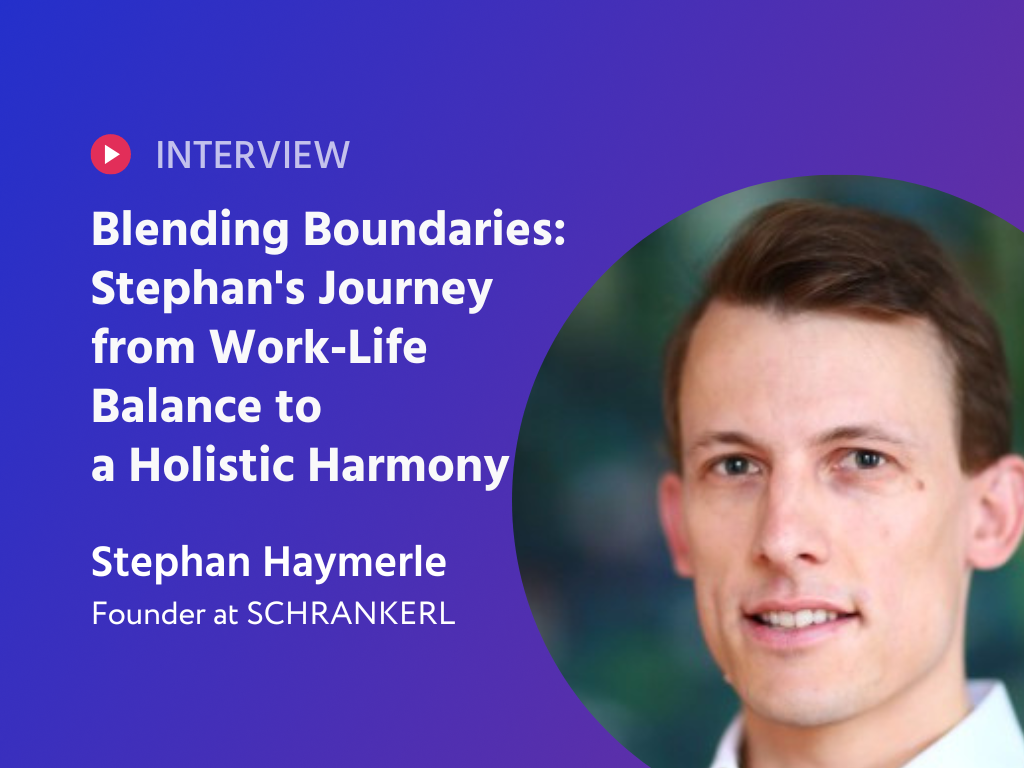 Work-Life Harmony & Diverse Teams: Unlocking Success with Entrepreneur Stephan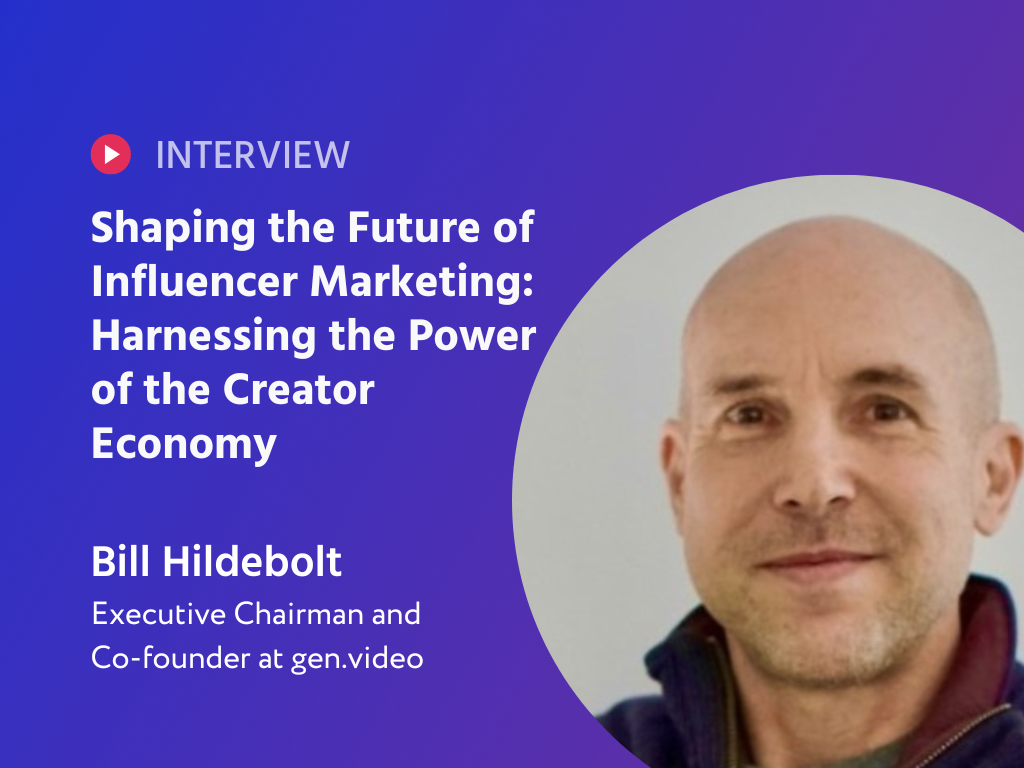 Jen Videos' Vision for the Future: Creator Economy & Power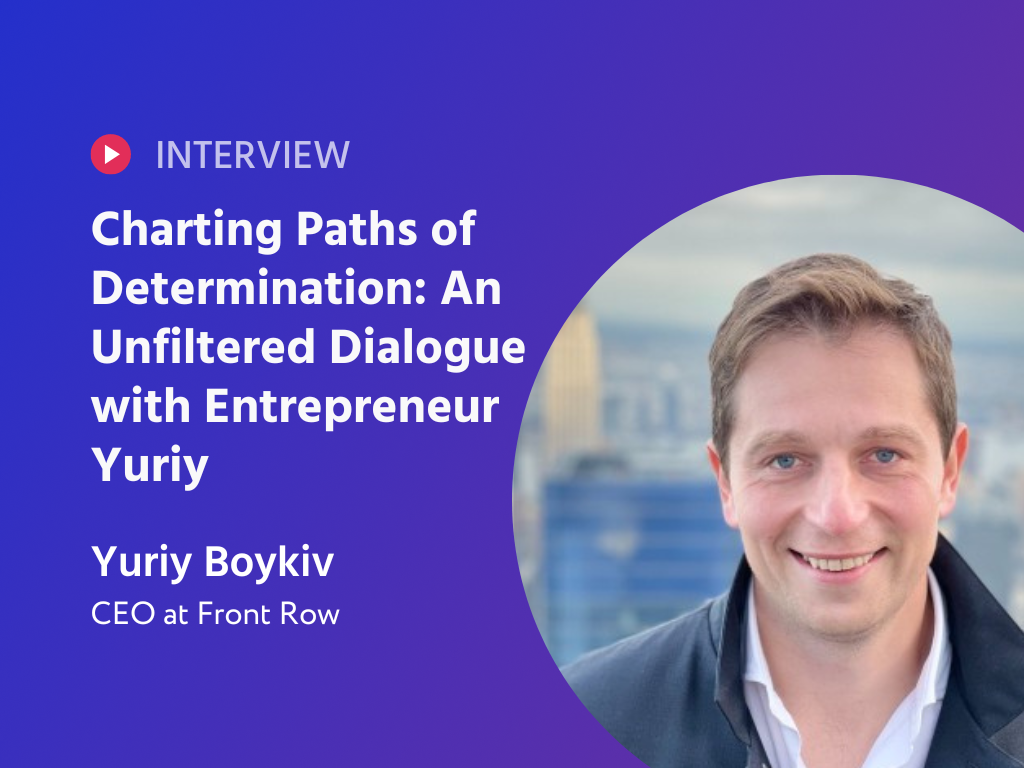 Yuriy's Journey: Balancing Determination, Delegation, and Global Impact