An Office Space Alternative
   If you could work from anywhere in the world, where would you go? If you could design the perfect workspace, what would it look like? Many companies are looking to transition to a more efficient labor model, oftentimes letting employees work remotely. 
The number of coworking spaces has dramatically increased across the world. This has provided workers with more flexibility on where and when they work.
Those of us at the Bright Founders Talk podcast were interested in learning more about the growth in the flexible workspace market, and decided to speak with an expert in the field. Baptiste Broughton is the co-founder of Neo-nomade, and his company prides itself on being the first coworking space rental platform in France. We reached out to Baptiste for an interview, and he was kind enough to grant us some of his time.
The Digital Drifter Finds a Desk
The global workforce is increasingly seeking employment that is location independent. The demand for coworking spaces has never been higher. For over a decade, Baptiste has made it his mission to facilitate those who wish to take part in the digital nomad experience.
"Neo-nomade is a guide that helps people find the ideal workspace. We partner with many different flexible workspace operators. This has allowed us to create a marketplace where people can browse through different workspaces. Afterwards, they can either book or contact the spaces for a viewing. We try to make it easy for people to work while living a nomadic lifestyle."
"There are a lot of apps and startups that focus on booking transportation or hotels. For booking offices or workspaces, however, things are still kind of clunky. That's the problem we are trying to solve. If we find a nice place to work that has a good community atmosphere, we put it on the platform."
Covid Conundrums
The coronavirus pandemic fundamentally changed the manner in which business is conducted. At the time, Baptiste found himself in a predicament. On one hand, the remote work industry was blossoming. On the other hand, lockdowns had forced many coworking businesses to close.
"COVID-19 had a huge impact on us. The coworking spaces closed and our bookings dropped. It was a rough time, but we held on. Our goal has always been to help people find flexibility in the way they work, and we knew that COVID-19 had really confirmed the position we'd held on telecommuting. Since the lockdowns have stopped, all of our clients have returned, and they're using the app a lot more than before. The flexible workspace market is really booming at the moment. We're happy that we made it through."
Hype Behind the Hybrid Model
The coworking community grew alongside the rise of remote work. It started off as a small collective of individuals wishing to break the mold of the traditional employment model. Over time, the movement has grown, and now large corporations are weighing the pros and cons of a hybrid work system.
"The company started as a consulting firm that helped big corporations implement remote work policies. We quickly realized that a lot of these employees wanted to work remotely, but they also wanted an alternative to working from home. Roughly 80% of our clients are corporations with over 500 employees, but we're starting to see a lot of startups come to us now as well. Most of our revenue comes from companies that pay for their employees to use coworking spaces."
"The product has gone through a lot of changes. In the beginning, the founders wanted to develop an app that could find Wi-Fi cafes, hotels, and other potential spaces, but there wasn't an economic model around it. Aside from a few in the US, there weren't many coworking spaces around at the time. After a while, a coworking community began to develop. That's when we really started working on the platform."
Priorities Come First
Building a booking platform for the flexible workspace market was no easy feat. When asked about his future plans for the app, Baptiste explained that the company's main priority at the moment is the development and incorporation of an API network.
"We're working more on the API side of things right now. Our goal is to build the APIs that enable us to connect to different coworking software, because coworking management systems can be quite complex. We really need to connect a lot of services, but we don't have an API structure built yet. Our tech lead has really been pushing us on this for the past few months, and we've really listened to him."
A Safe Strategy
As we see new and innovative coworking spaces pop-up across the globe, an increasing number of companies have begun to question the benefits of running a traditional office space. According to Baptiste, the coworking sector has significant room for development.
"The market has loads of potential growth. Real estate in France, for example, is based on lease agreements. These leases can last anywhere from three, six, or even nine years. This old model makes up 98% of the market. While the flexible model only has 2% of the market now, studies show us that the flexible side of things could go up 30%. That would be a huge transformation."
"Going international is tricky. If you want to do it properly, you need quite a lot of funding, and funding is unfortunately rather complicated. Our strategy at the moment is to be really good in France, and cater for this market well. Internationally, we have a few spaces in European capitals, but our presence is quite light. We're being rather cautious towards an international approach."
Tips for Consideration
Before we ended our interview, we asked Baptiste if he had any recommendations for those looking to start their own enterprise.
"It's good to find a balance, because running a business is tiring. You need to be careful with this. If work is going late, and you feel like your brain is fried, try getting some exercise or talking with friends. At the end of the day, you might have worked hard and built a great company, but it all seems a bit pointless if you never stop to take a break and enjoy life."
"Having a good team is important in my opinion. It's really important to have two or three people with you in the beginning. I wouldn't have tried this on my own. In addition, you also need to be careful when you start recruiting your team. If you feel like something isn't right with a person, don't make the mistake of keeping them on too long. It will save you a lot of time later on."
Discover More Captivating Success Stories: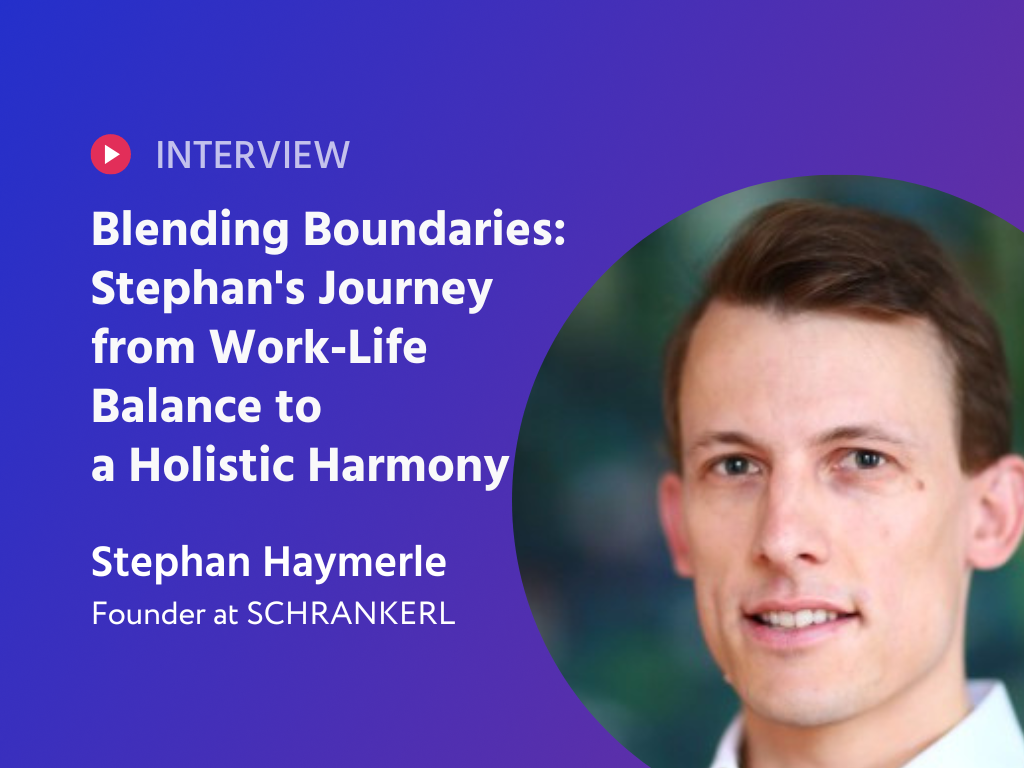 Work-Life Harmony & Diverse Teams: Unlocking Success with Entrepreneur Stephan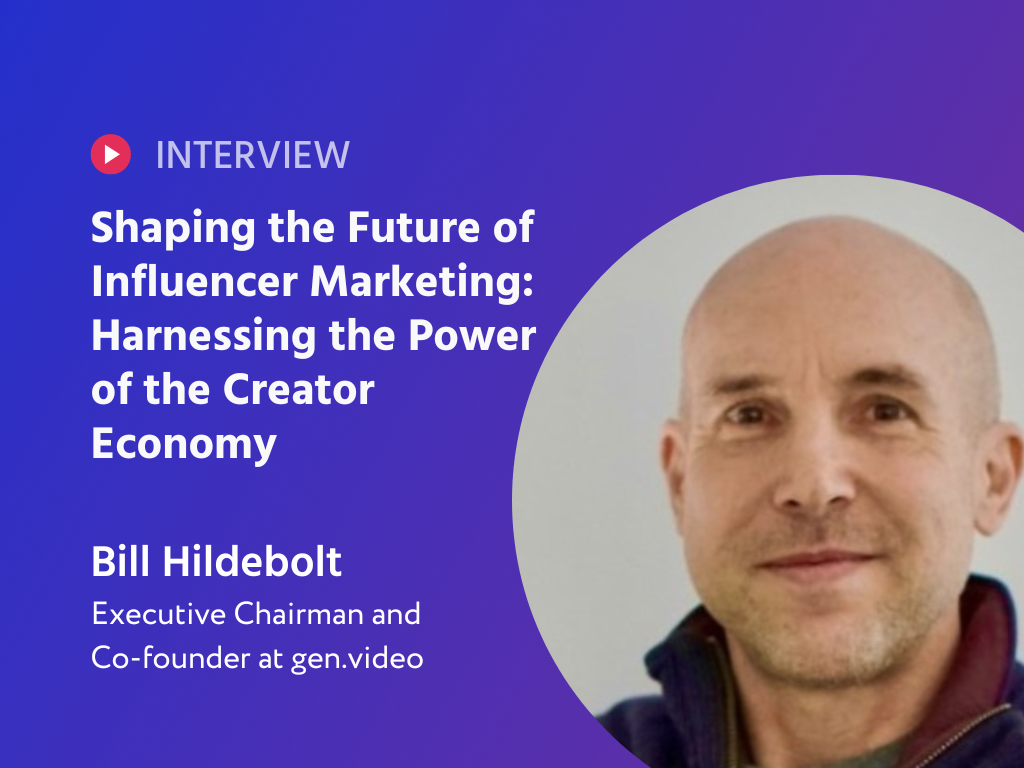 Jen Videos' Vision for the Future: Creator Economy & Power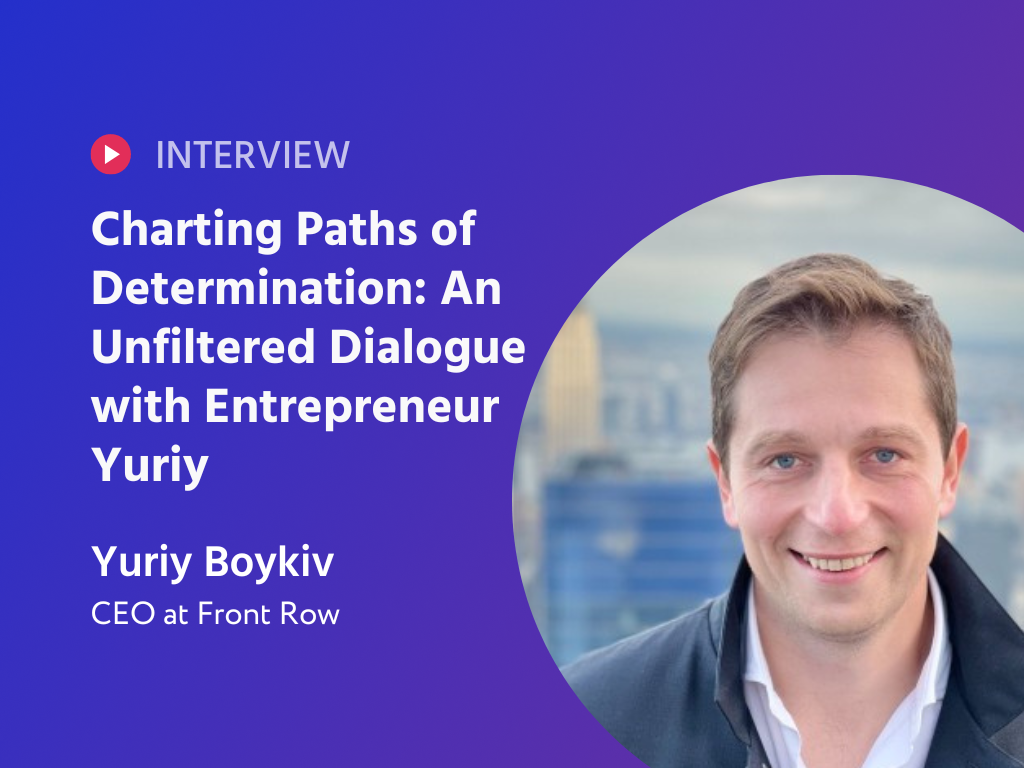 Yuriy's Journey: Balancing Determination, Delegation, and Global Impact